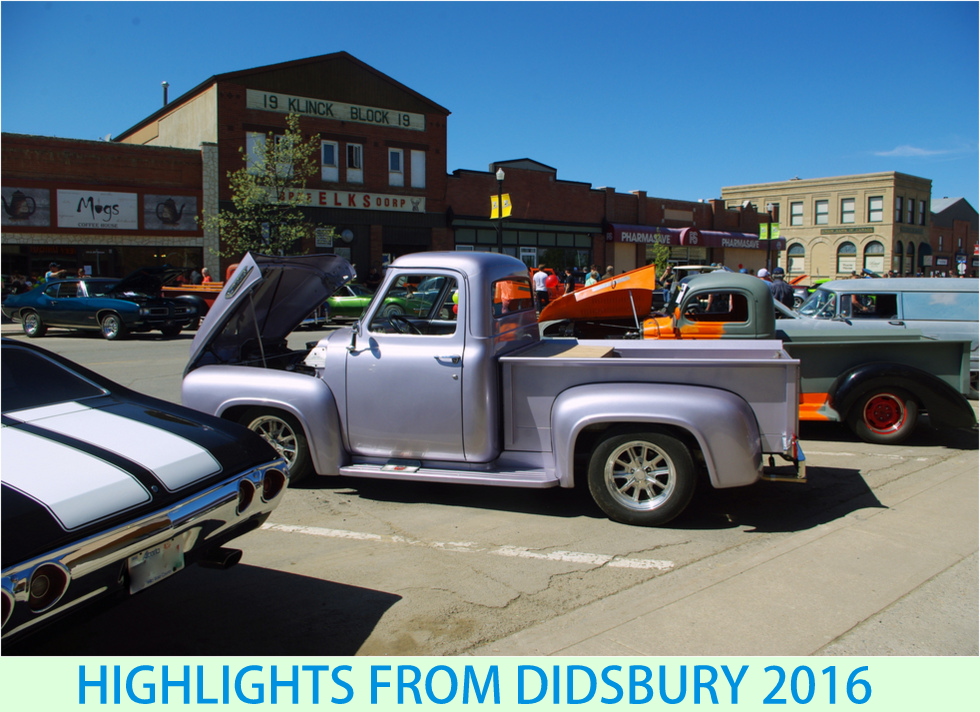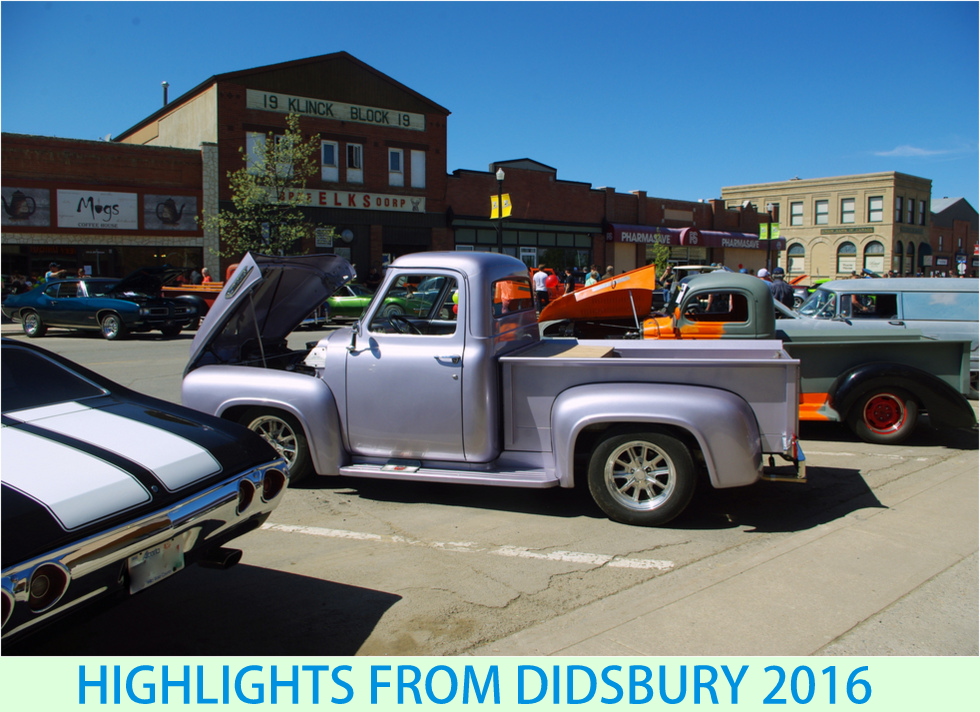 Didsbury, Alberta Canada is a small town located about 50 miles north of Calgary.
One of the showcase events in our car show season is their annual show in early May because they get a ton of rides at their event.
The hot weather and sunny skies were perfect weather conditions for car guys so the show nudged about 800 official entries.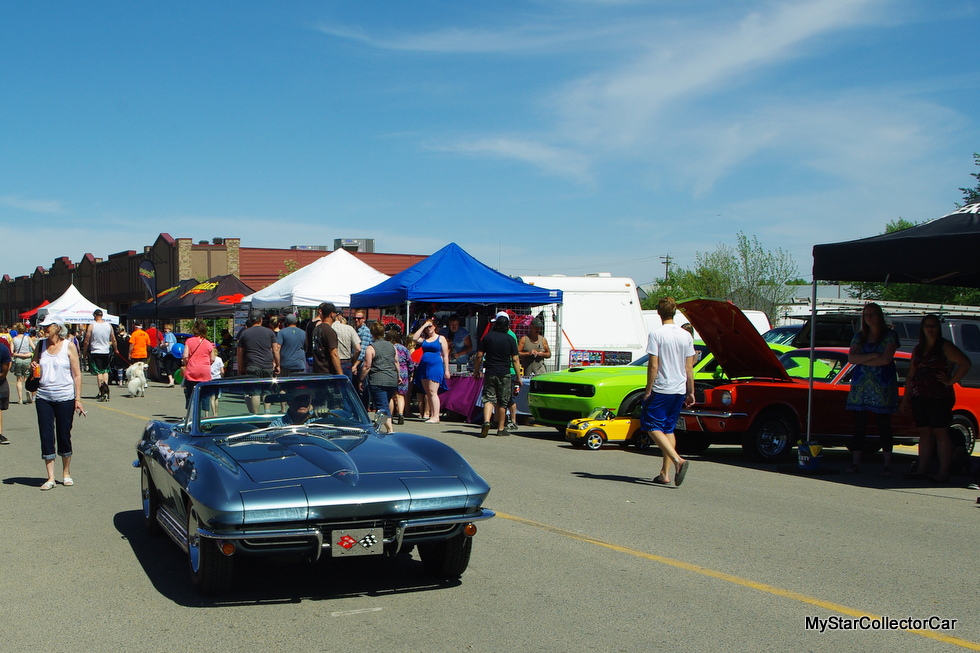 The beauty of a show held on Main Street in a small town is the combination of retro rides, cool architecture and very friendly locals.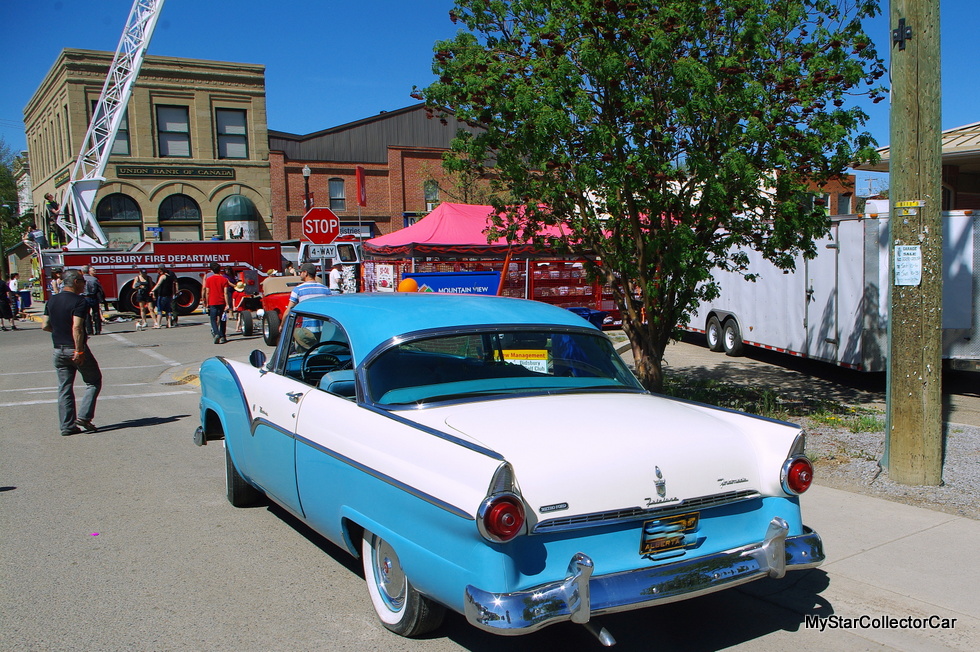 They do things right in Didsbury because they have an army of volunteers who are there to run a seamless show, so their show seems to get bigger and better every year.We were there to start our annual harvest of stories and this show pushed us in the right direction.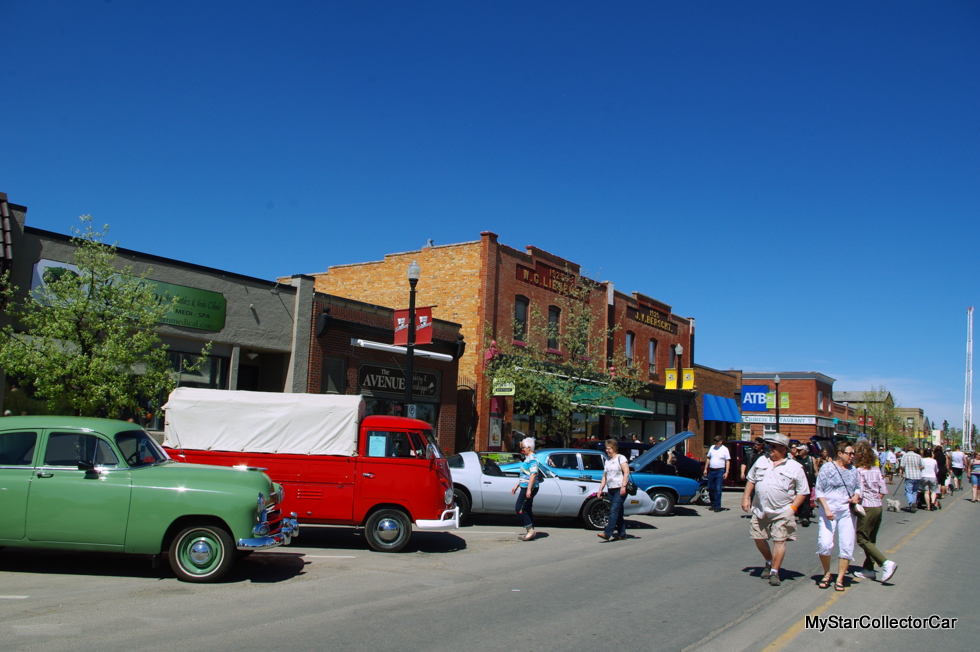 The first ride we spotted was a 1962 Chevy Suburban owned by a couple who use their truck a lot-to say the least. This year's agenda includes a trip to San Diego and the owners have a great story to tell about their life on the road with the Chevy. Look for their story in a future MSCC article.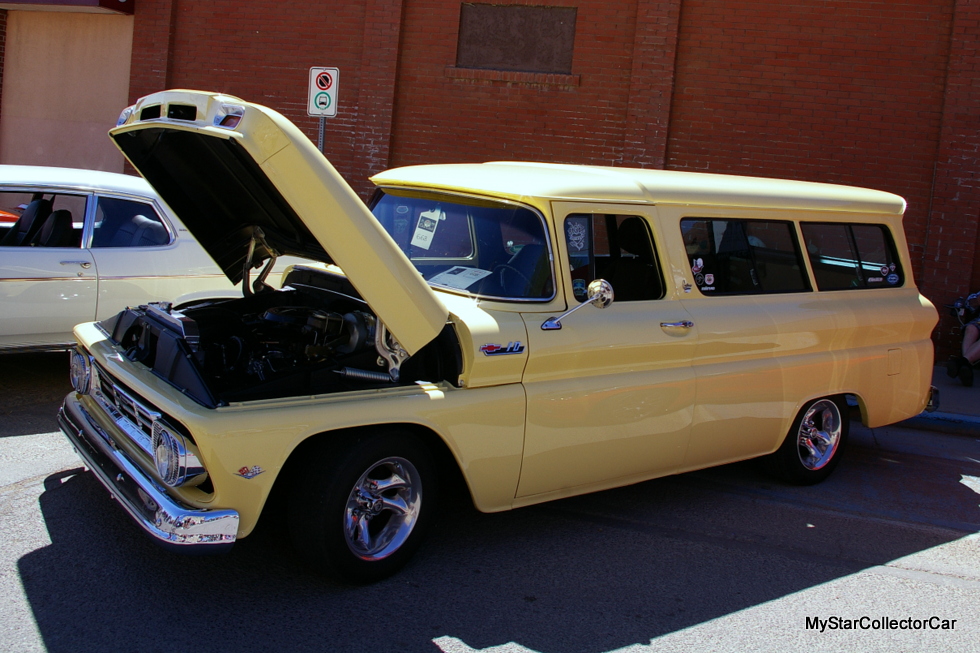 An incredible 1950 Nash resto mod caught our attention and we had to wait for the crowd of curious onlookers to move away before we could take some photos of this ultra-cool custom. Look for its full story very soon here at MyStarCollectorCar.com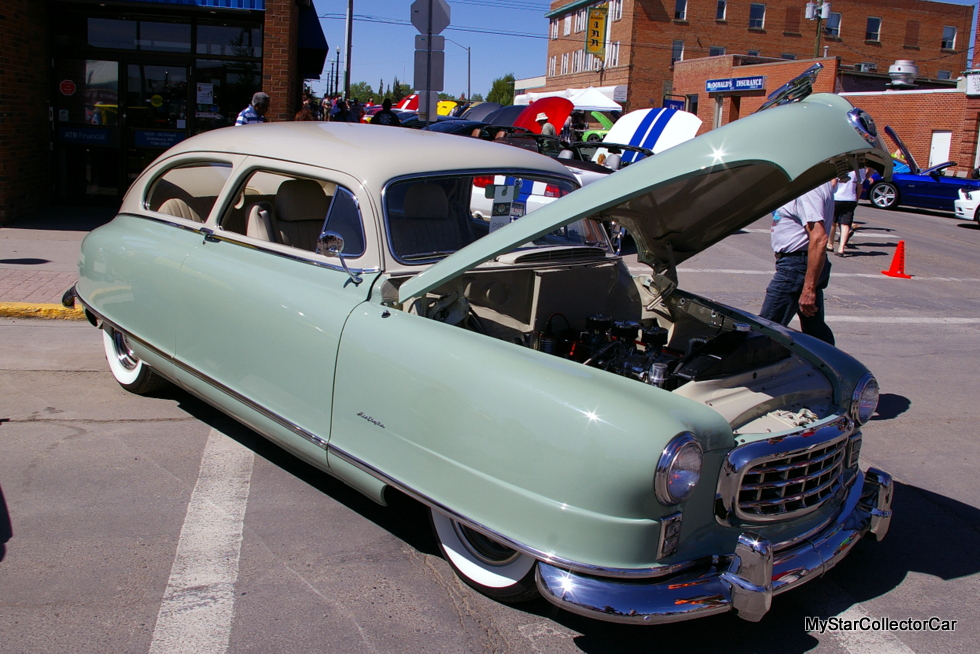 We saw our very first Subaru 360 pickup in Didsbury and were fascinated by this rare, tiny import from Japan. The owners were looking for something different when they bought this little truck and we can confirm it was mission accomplished in that department. Look for this intriguing story in a future MSCC piece.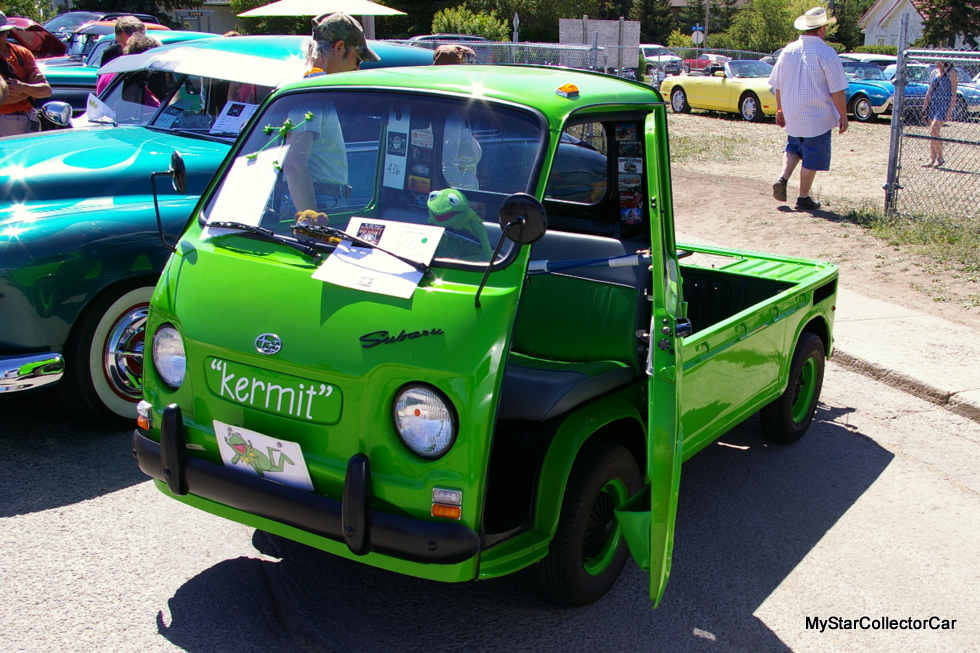 A 1966 Dodge A-100 custom van drew a big crowd at the Didsbury show because it was everything that was cool about custom vans taken to an even higher level. We missed this van at a big local show last summer when it had an issue en route to the show and were very pleased to see it in Didsbury. We will tell its story in a future MyStar article.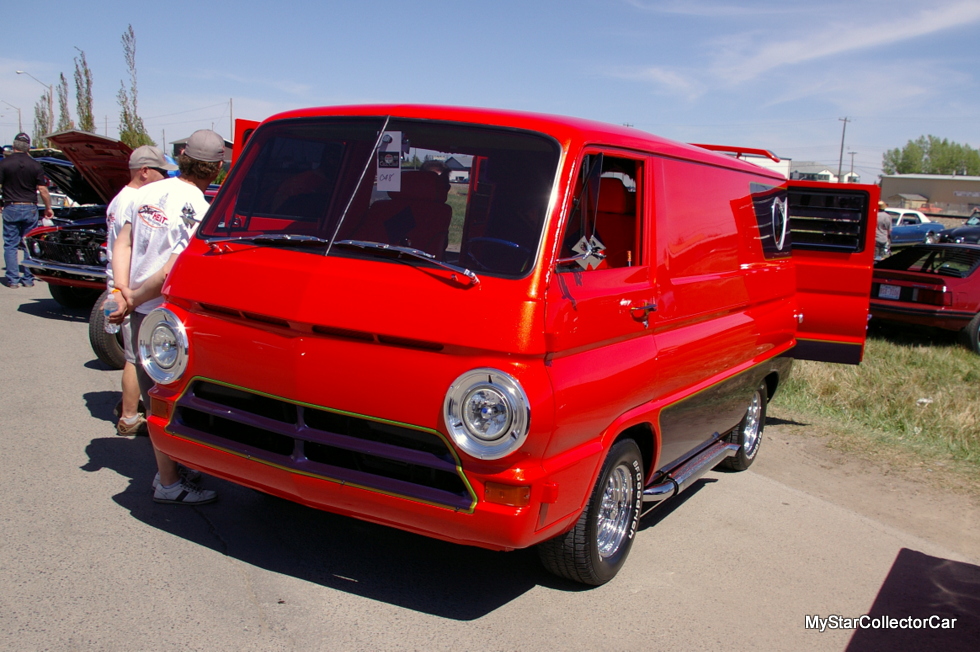 The tilt hood on a custom 1956 Chevy truck caught our attention and a conversation with its talented owner made the story behind this custom truck a very good future story for us at MSCC.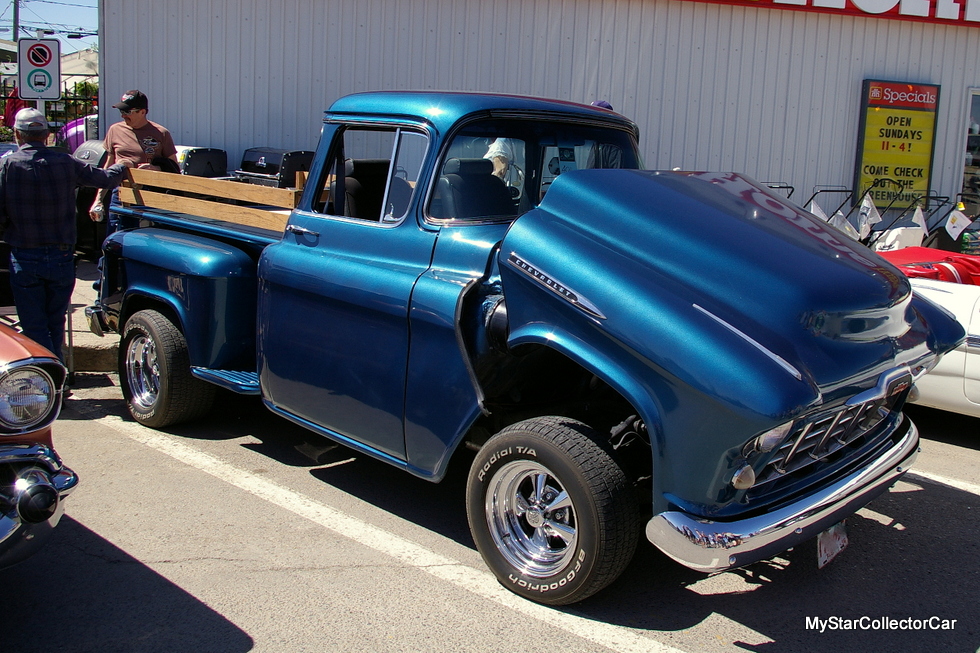 The family history behind a 1955 Plymouth Savoy will make its story a must-read at MyStar and our readers will like the multigenerational angle on the car and its future legacy with the family.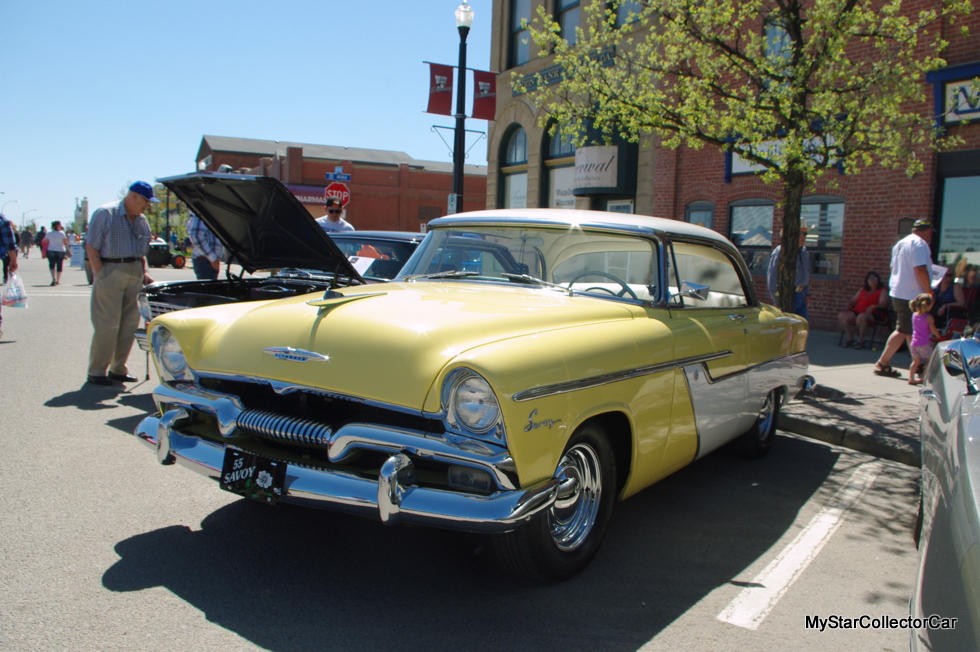 A 1969 Dodge Charger RT with a muscled-out 440 big block is already a story unto itself, but the back story to this particular car gets much better because of its owner. He is the only guy who has ever owned the Charger and he will talk about his relationship with his RT in a future MSCC article.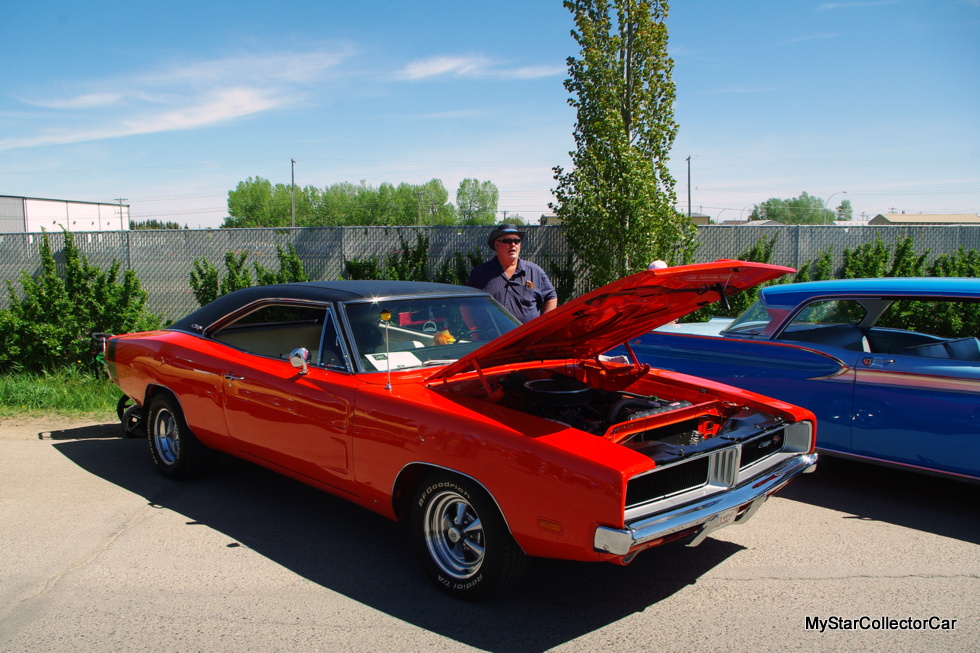 'You can see why we love our annual visit to the Didsbury car show. What a great start to the 2016 season. '
Jim Sutherland     
CLICK HERE to Follow us on Twitter
CLICK HERE to Follow us on Pinterest
Please re-post this if you like this article.