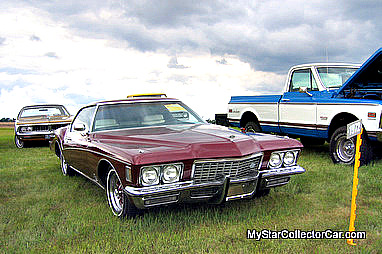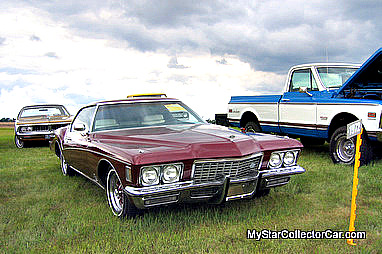 There is one angle on the car hobby that seriously p****es me off:some smug weasel with an anti-Detroit philosophy who takes a past generation of automotive history and crucifies the cars with his best blurry attempt at 20/20 hindsight.
The written exercise is essentially a large baseball bat applied to a domestic vehicle from a bygone era.
Typically these bozos carry out this scorched earth assault on 70s Detroit iron while trumpeting the godlike qualities of high end imports (usually European) from the same era- and reinventing history with imports of that era from other countries.
The revisionist history rarely includes facts or realities that would include high maintenance costs on the very finicky older imports and the virtual complete absence of the very rust-prone cheaper imports from the past in the 21st Century.
Nowhere is this more evident than in the much-maligned 70s decade for Detroit and its finest during this era. The post-73 vehicles take most of the ridicule because they were forced to adjust too quickly to a sudden oil shortage initiated by Middle East oil countries.
The cars were neutered with a big drop in horsepower as domestic car builders attempted to stave off drastic energy conservation measures from knee jerk reactions to an oil embargo.
Cars were less powerful and not particularly thrifty on gas during the 70s, but that was hardly the cars' fault. Politics trumped everything during the embargo, including common sense.
However the biggest problem with the cheap shot artists who launch attacks on 70s cars is they tend to ignore the unique style of domestic cars from that decade. A car from the "Me Decade" has an unmistakable look that makes it easy to identify at a show.
The long hoods and short decks on the two door models and the massive sculpted body lines on all models shout 70s culture as loudly as a Kiss concert from that decade.
The biggest problem with the smug Euro-trash cheerleaders/automotive writers that mock the domestic cars from the past is their lack of respect for a time and place for the cars from Detroit's past. They dismiss the cars as automotive punch-lines and display zero respect for them.
The second biggest problem is that it is highly illegal to simply run over these clowns with a big survivor car from the 70s.
Jim Sutherland
More car celebrations at-https://www.mystarcollectorcar.com/