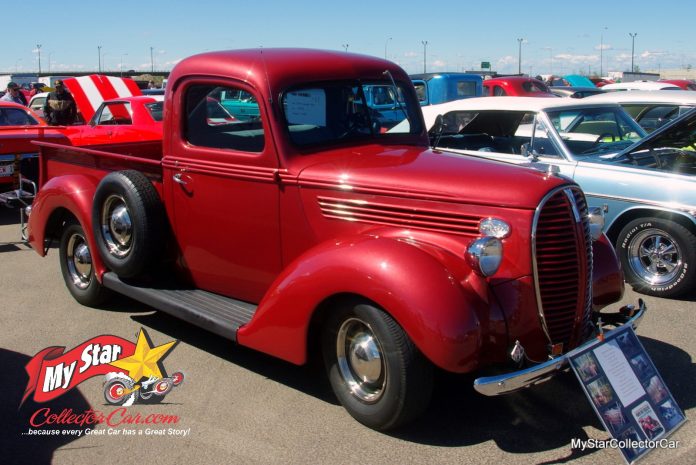 Wendy Rac has strong bonds with a certain 1938 Ford pickup, mainly because the truck has been a part of her life ever since Wendy rode home in it as a newborn baby during the late 1950s.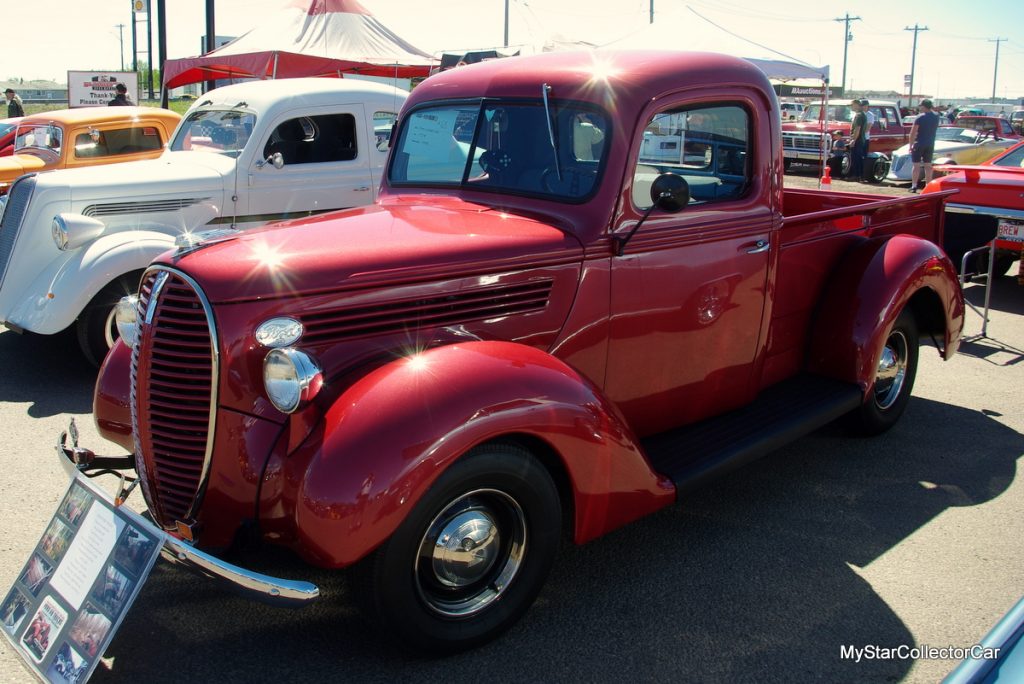 The '38 Ford truck's future became even more uncertain when it was sliced in half so the pickup's bed could become a trailer. It seemed highly unlikely the prewar Ford pickup would ever see a road again at that point, but Wendy and her husband Jack had other plans for it.
The Humpty Dumpty process required to resurrect the family farm truck took five years and involved numerous donor vehicles to complete the resto mod project. Jack and Wendy wanted to retain as much of the original '38 pickup as possible but wanted to ensure it would be ready for modern roads.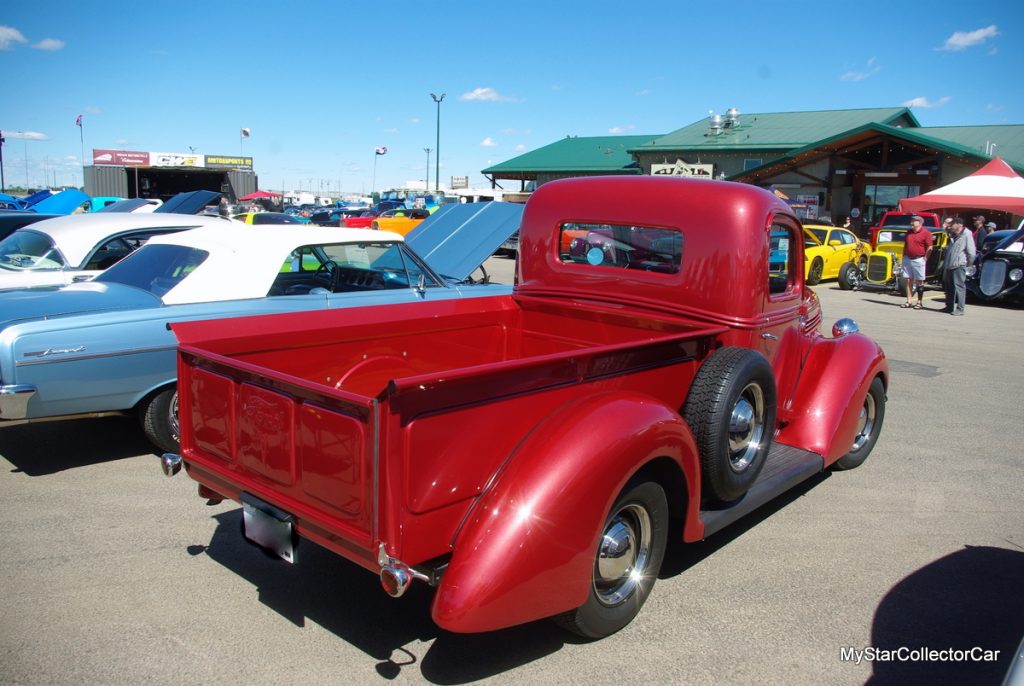 Jack summed up the '36 Ford pickup project: "If it wasn't in the family, it was too far gone". Fortunately, there are car guys who have embraced this philosophy and saved many family heirlooms, including Jack.
Jack had a long career as a carpenter but was well-versed in the car hobby. A good carpenter also applies some of the same skills regarding fit and finish, so Jack was well-suited for a difficult process with the '38 Ford truck.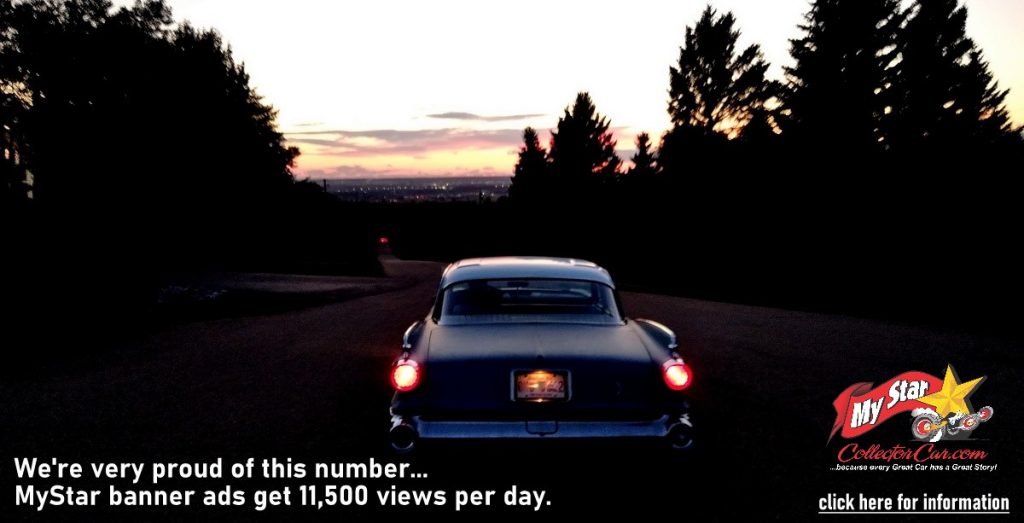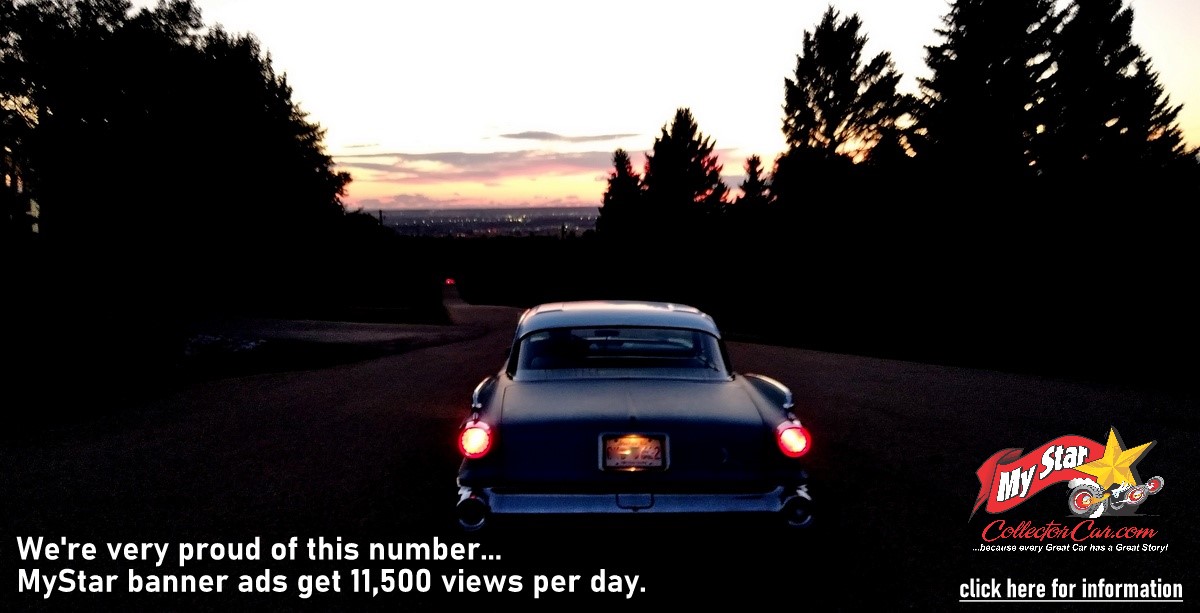 The truck's original powertrain was replaced with a 305 small block Chevy engine connected to a Chevy Turbo 350 automatic transmission that transferred power to a Ford Granada rear end with a solid 2:73 highway gear ratio.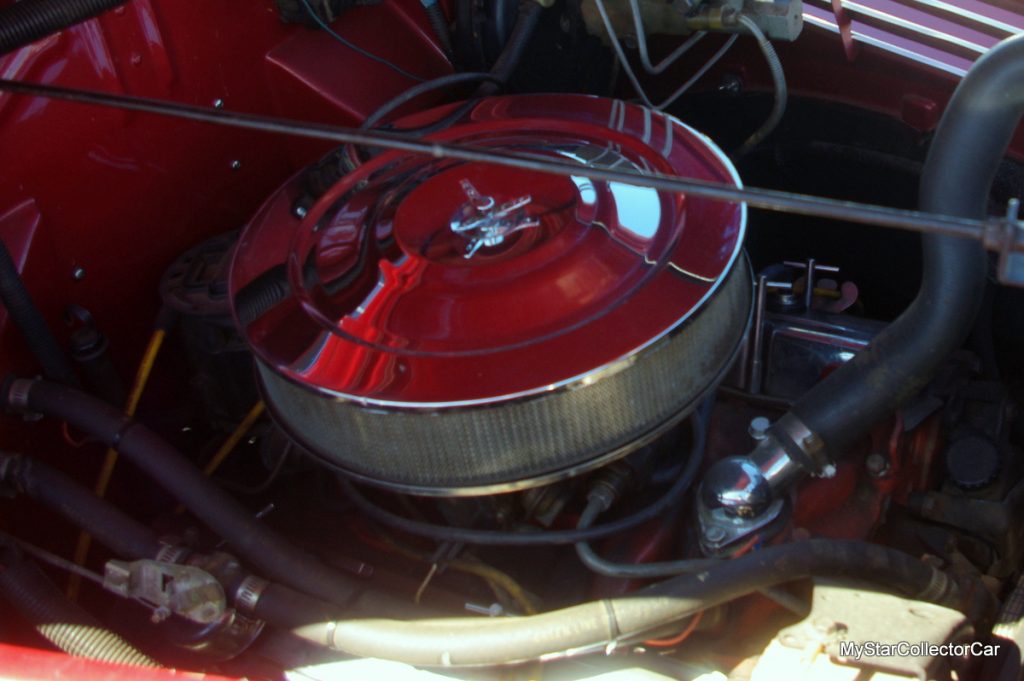 Jack and Wendy wanted to take long trips in the truck instead of short ¼ mile trips, so they chose a powertrain combination that made the truck ready for the road.
Jack upgraded the '38 Ford's original front end undercarriage with a Mustang II system and a power steering unit after Jack discovered he "needed it", in his words. He also added front disc brakes and a dual master cylinder so Jack could slow down the truck faster when the situation warrants it.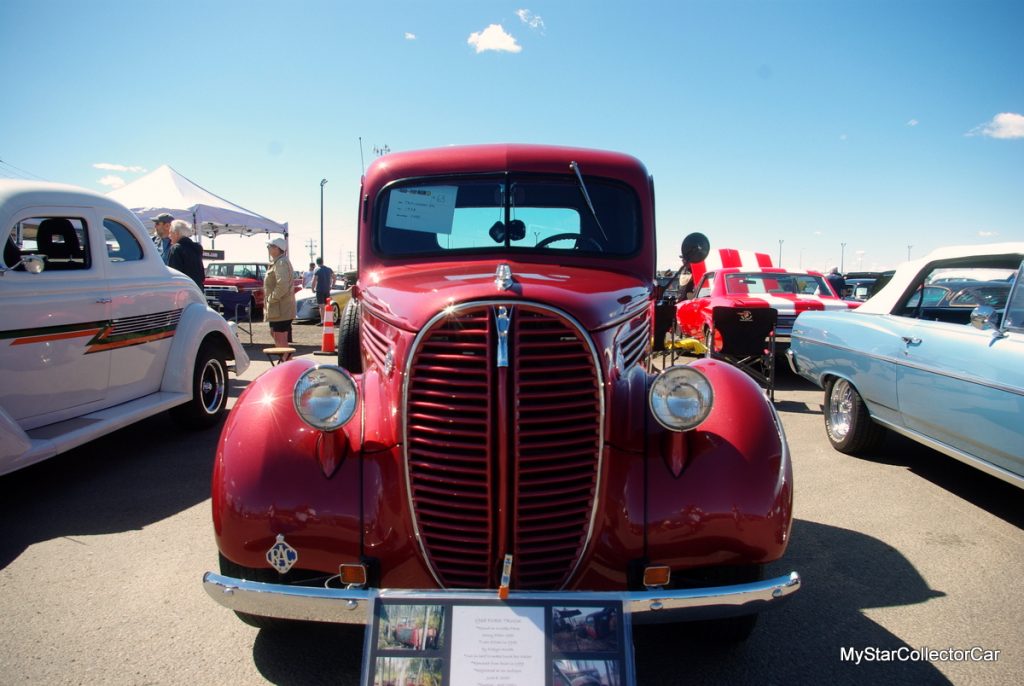 The 1938 Ford pickup's original seat was replaced by a modified Aerostar van seat that needed to be narrowed to fit inside the cab. Wendy told MyStarCollectorCar the seats were "not really comfortable" during long trips because of the truck's "short and stiff ride (Jack's words)", but she and Jack have still taken many road trips in their '38 Ford pickup.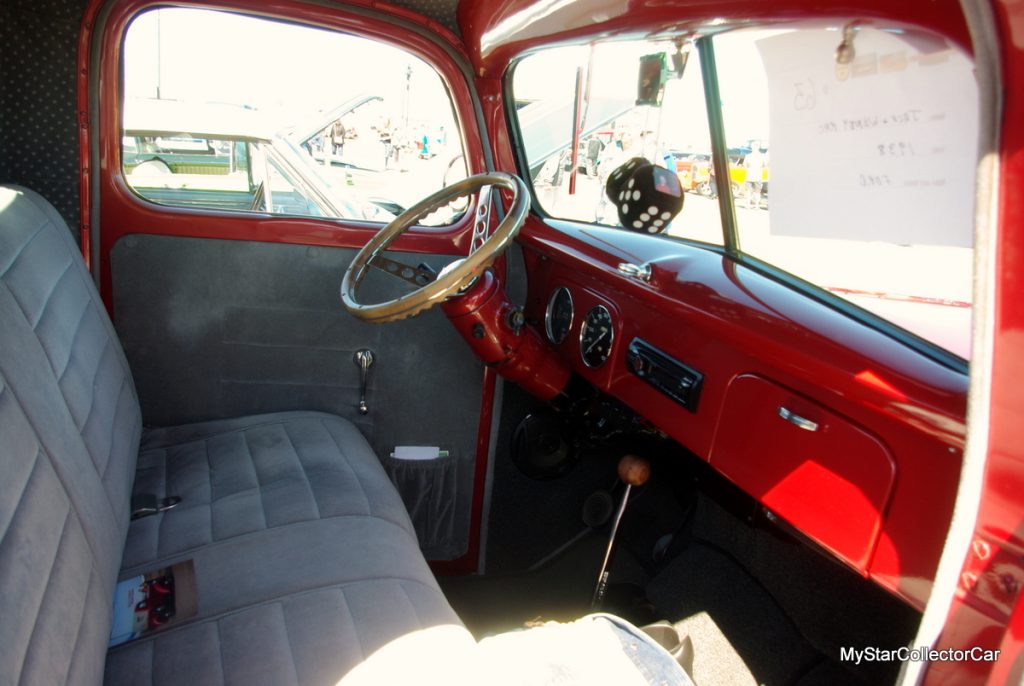 The truck's original electrical system has undergone some major improvements, including the addition of an extra rear taillight that doubles as a brake/signal light in conjunction with the original single brake light system that now has rear signal light capabilities as well.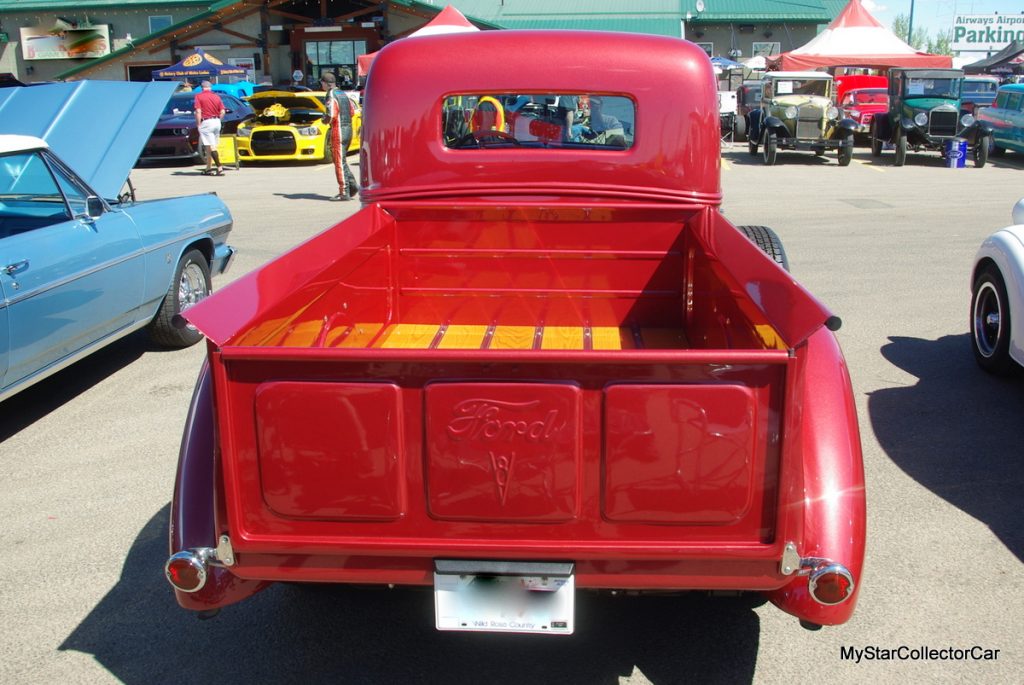 Jack also replaced the original single vacuum wiper system with an electric wiper because of its efficiency on extended road trips.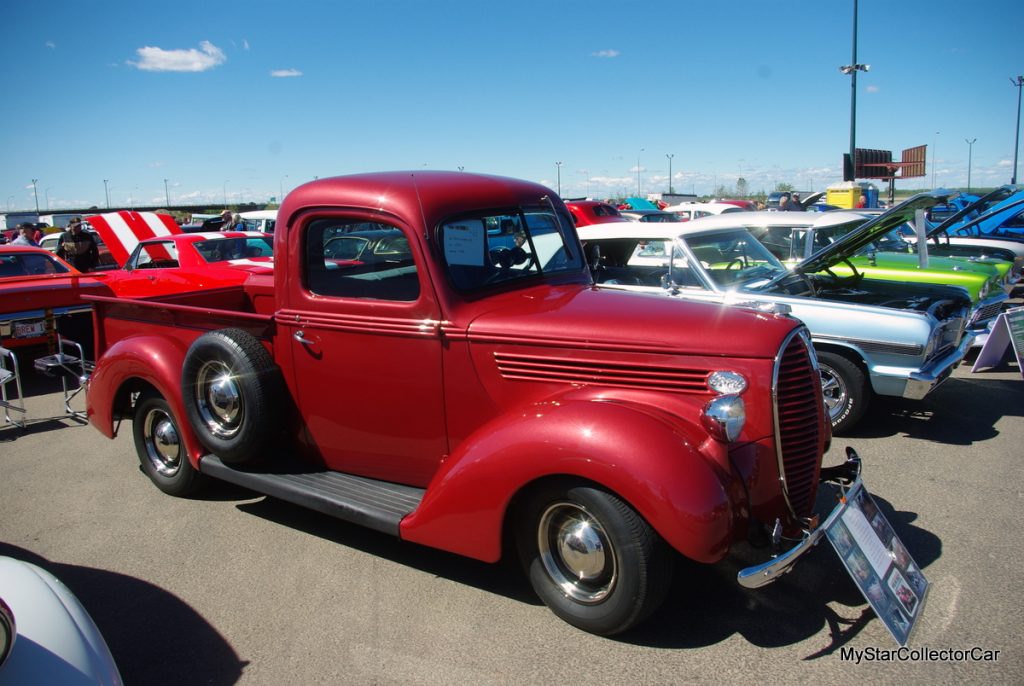 BY: Jim Sutherland
Jim Sutherland is a veteran automotive writer whose work has been published by many major print and online publications. The list includes Calgary Herald, The Truth About Cars, Red Deer Advocate, RPM Magazine, Edmonton Journal, Montreal Gazette, Windsor Star, Vancouver Province, and Post Media Wheels Section.