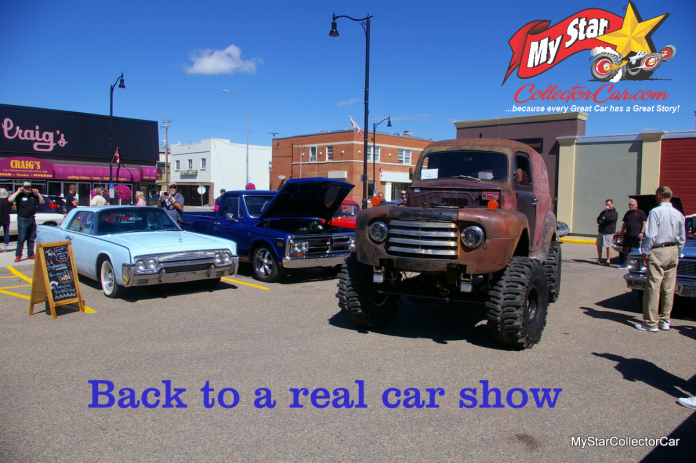 The biggest disappointment for car guys is the lack of shows this year. COVID-19 has wreaked havoc on everything (including car shows) in 2020 and the result is many cancellations on this front, along with an extremely polarized public debate about the situation.
On a happier note, we are eternally grateful for shows like the one MyStarCollectorCar attended this weekend in downtown Olds, Alberta. The show's organizers were largely small business owners who have invested in the downtown region of Olds and wanted to showcase the local car hobby, with help from members of their area's Mountain View Pistons car club.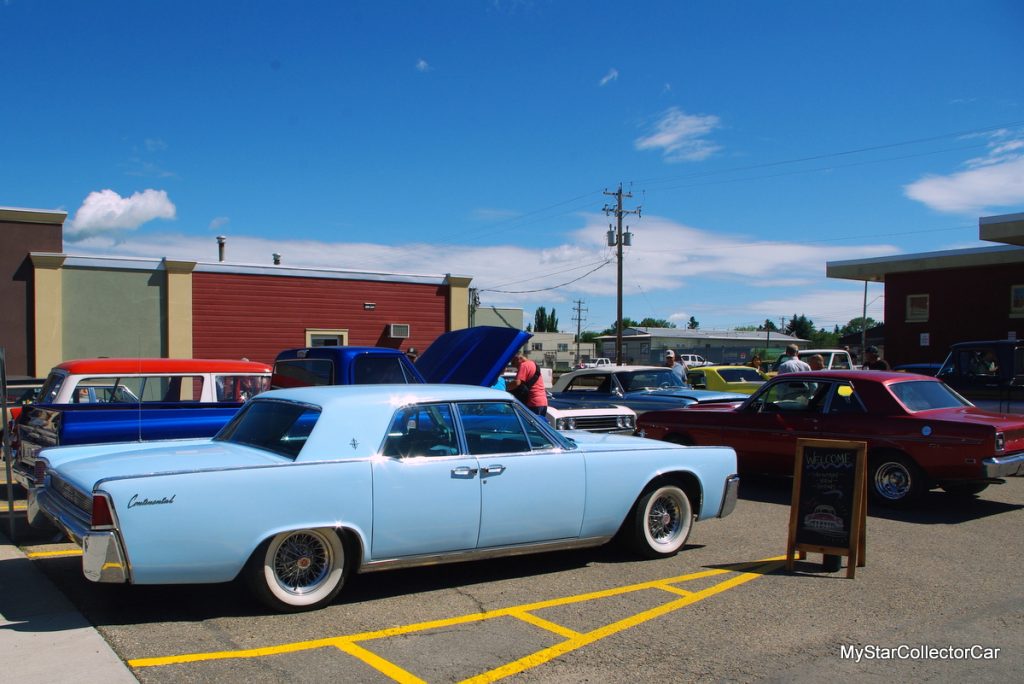 It felt like old times for us here at MyStarCollectorCar because the show was both well-run and well-attended by owners and spectators.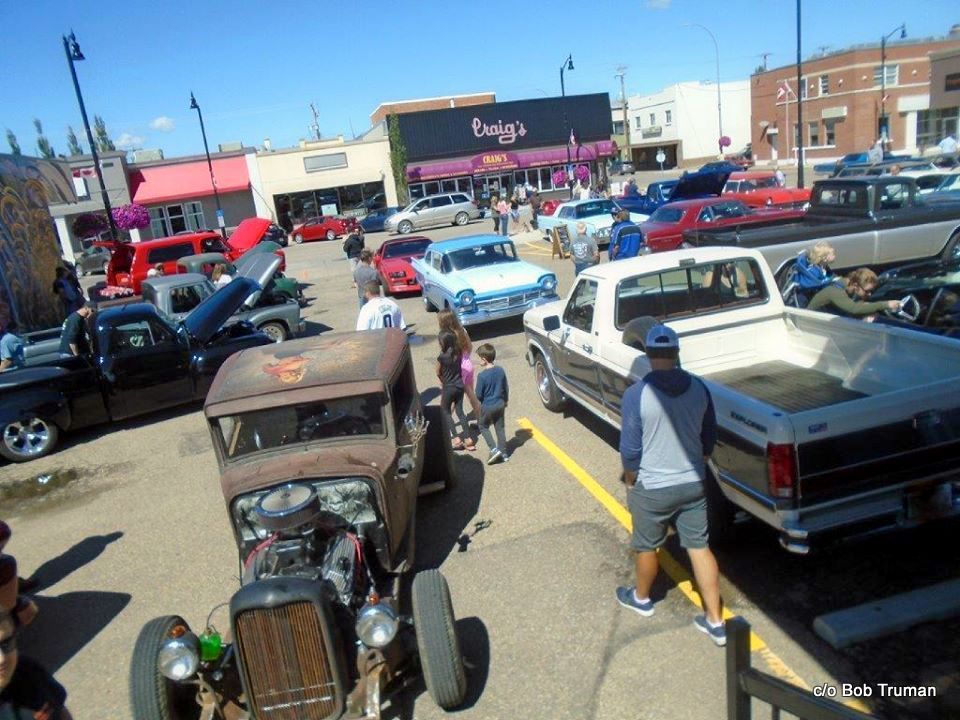 A wild-looking 1953 Studebaker resto mod truck pulled into the show and MyStarCollectorCar was able to catch up with its talented owner to get the story behind the hot rod Studey pickup. We were amazed at its legacy and will share its story with our readers in a future MyStarCollectorCar article.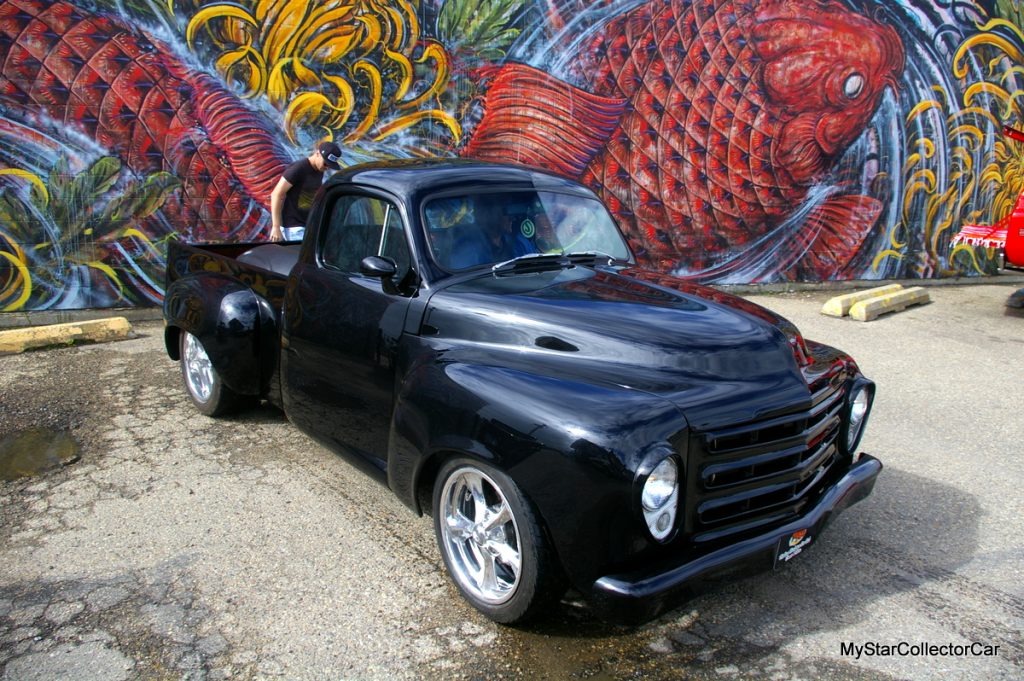 The trend toward very cool vintage trucks continued when we interviewed the owner of a very cool 1961 Chevy Apache pickup. The 59-year-old truck has undergone a few subtle changes, but its current owner (and only its third owner) wanted to retain as much originality as possible in his '61 Chevy Apache. Find out more about the truck in a future MyStarCollectorCar piece.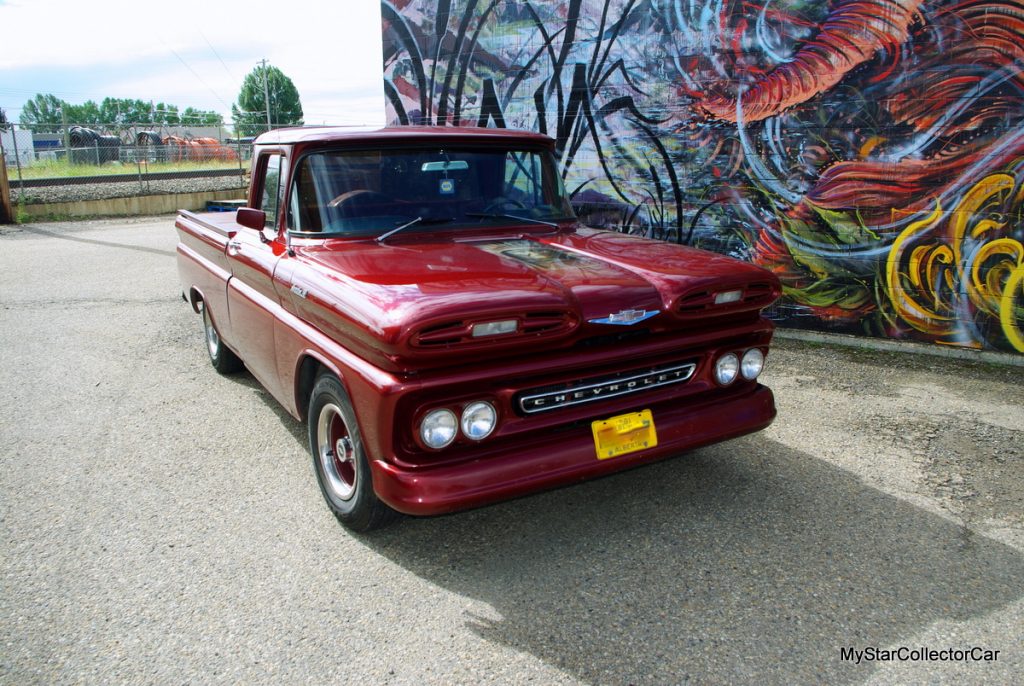 We spotted an incredibly rare 1969 Ford Talladega last fall at another show in another town and were unable to connect with its owner. Our luck got better at the Olds show because we were finally able to meet the Talladega's rightfully proud owner and get the full story behind this magnificent beast of a car. MyStarCollectorCar readers will share in our good fortune when we run the Talladega's story as a future feature.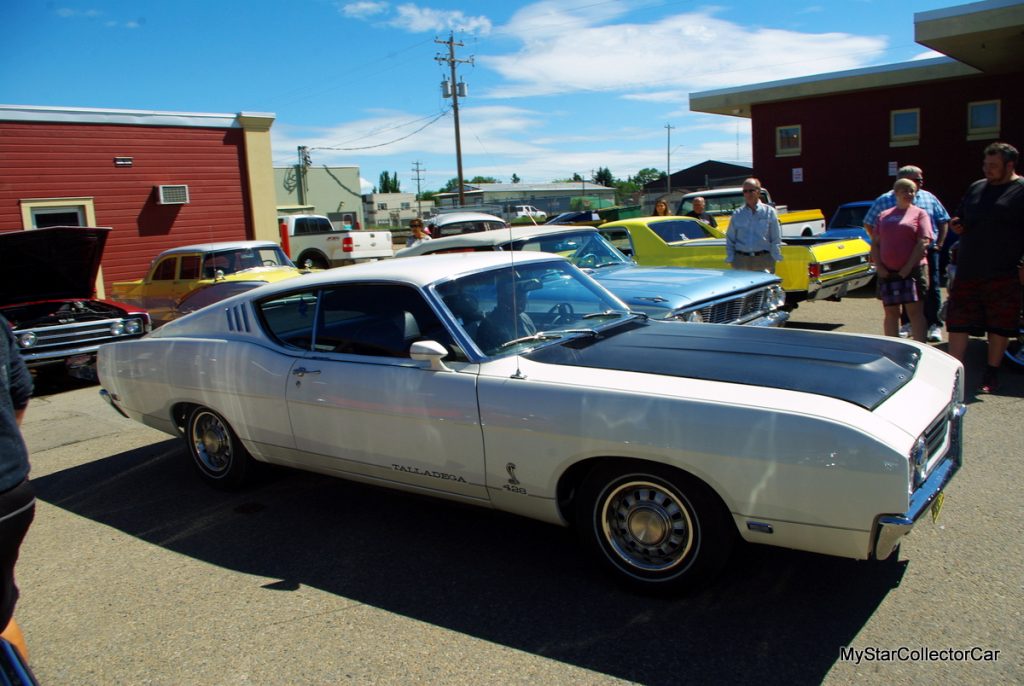 The most unusual vehicle at the Olds show was a 1948 Mercury (Canuck Ford truck sold by Canadian Mercury dealers) M-47 panel truck that looked like it was ready for any kind of trouble. The Merc panel truck was a family collaboration that stretched through three generations down to a 5-year-old grandson who loves the one-of-a kind mechanical beast.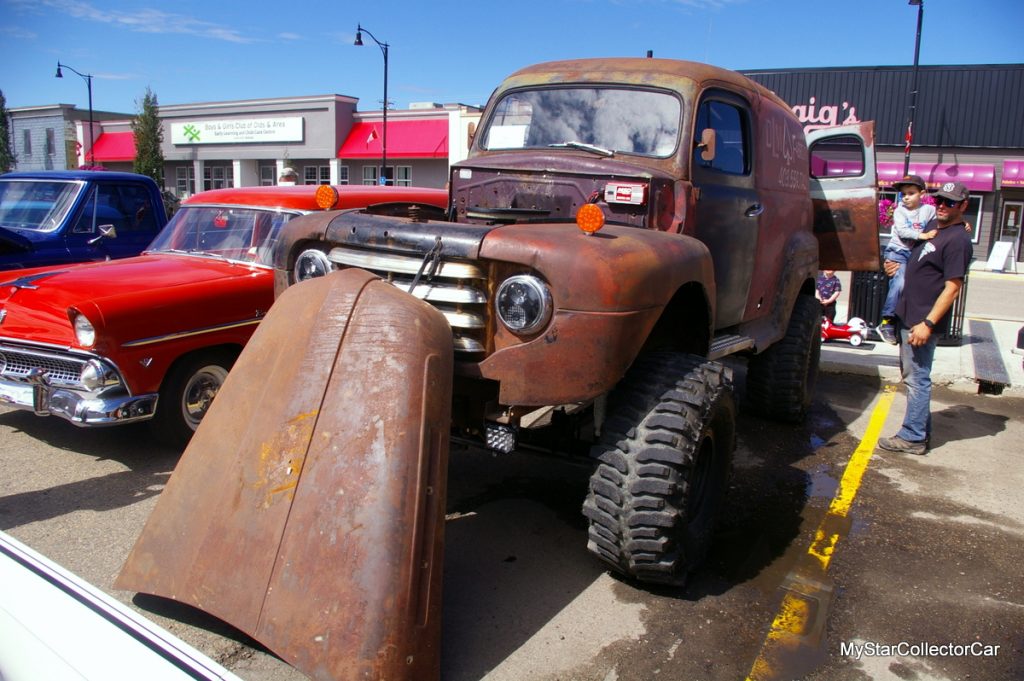 All three generations played important roles in the build and transformed the panel truck into a family legacy vehicle in a few short months. Learn its full story in a future MyStar article.
One of the downtown business owners in Olds also showcased his 1971 GMC truck at the event. He is only the second owner of the pickup and knows the first owner well because the previous owner is his father.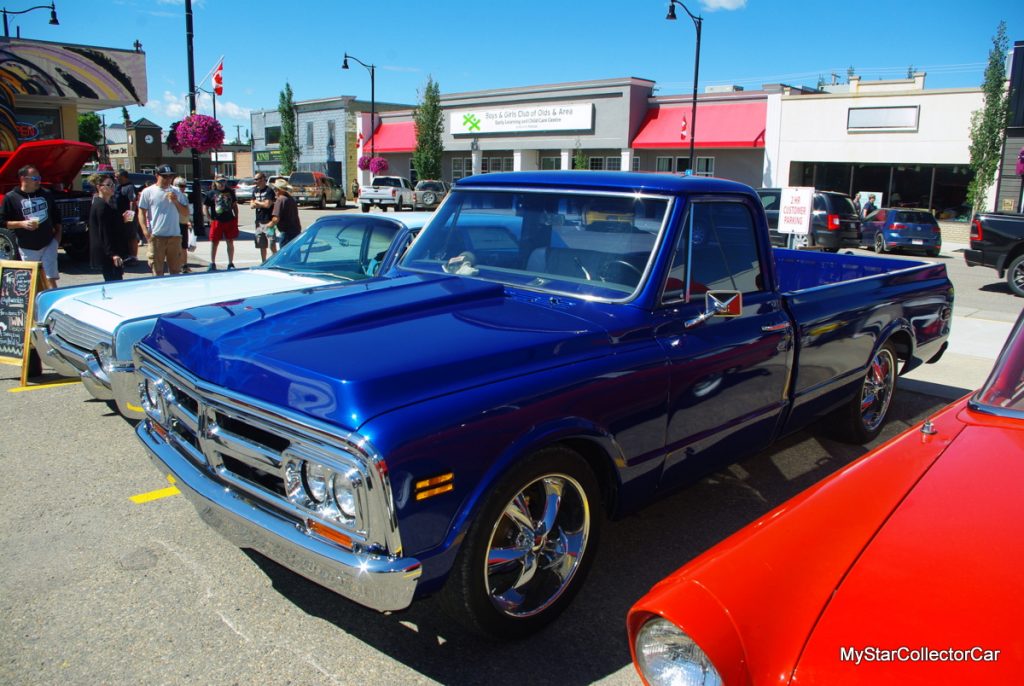 The father and son connection will be outlined in a future MyStarCollectorCar piece. We would like to thank all of the participants in the show because you have given us hope for more of them in the near future.
We left Olds and accidentally stumbled upon our final story at an Autocross event in Red Deer, Alberta. The car in question was a resto mod 1969 Mustang that was a participant in the Autocross event this weekend-but also has a long history as a ¼ mile car. Plus, it's street legal and its owner has logged tens of thousands of miles on the road with the '69 Mustang.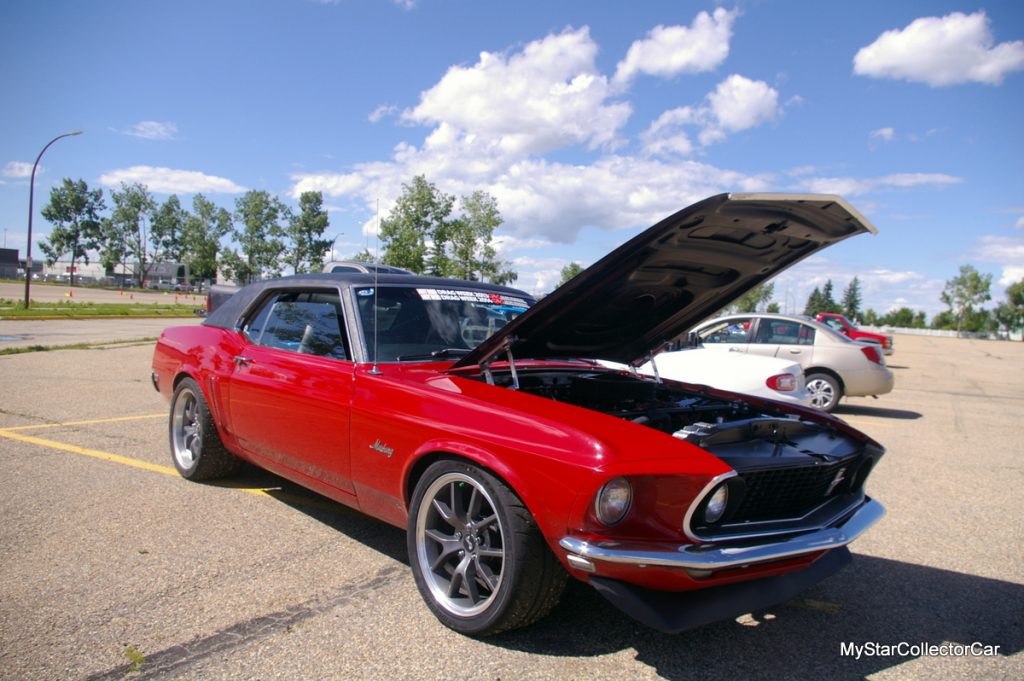 BY: Jim Sutherland
Jim Sutherland is a veteran automotive writer whose work has been published by many major print and online publications. The list includes Calgary Herald, The Truth About Cars, Red Deer Advocate, RPM Magazine, Edmonton Journal, Montreal Gazette, Windsor Star, Vancouver Province, and Post Media Wheels Section.