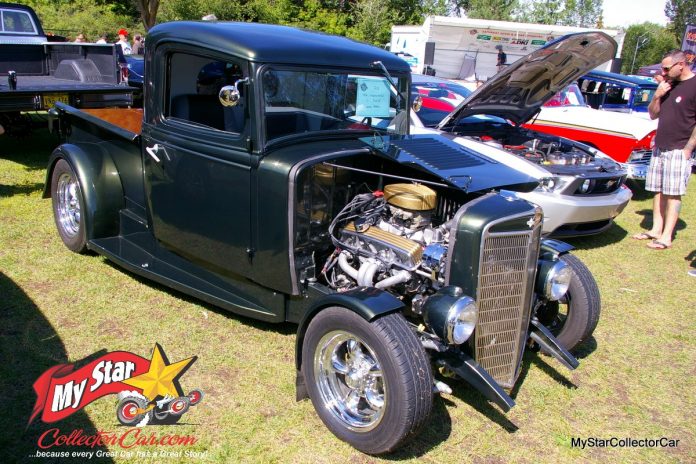 Clarence Hiase admits he loves working on cars and builds most of them to sell them, but his 1934 IHC C-1 resto mod pickup truck is not for sale.
For the record, International Harvester was a name that has its roots in the agricultural equipment manufacturing field and later included trucks in its inventory.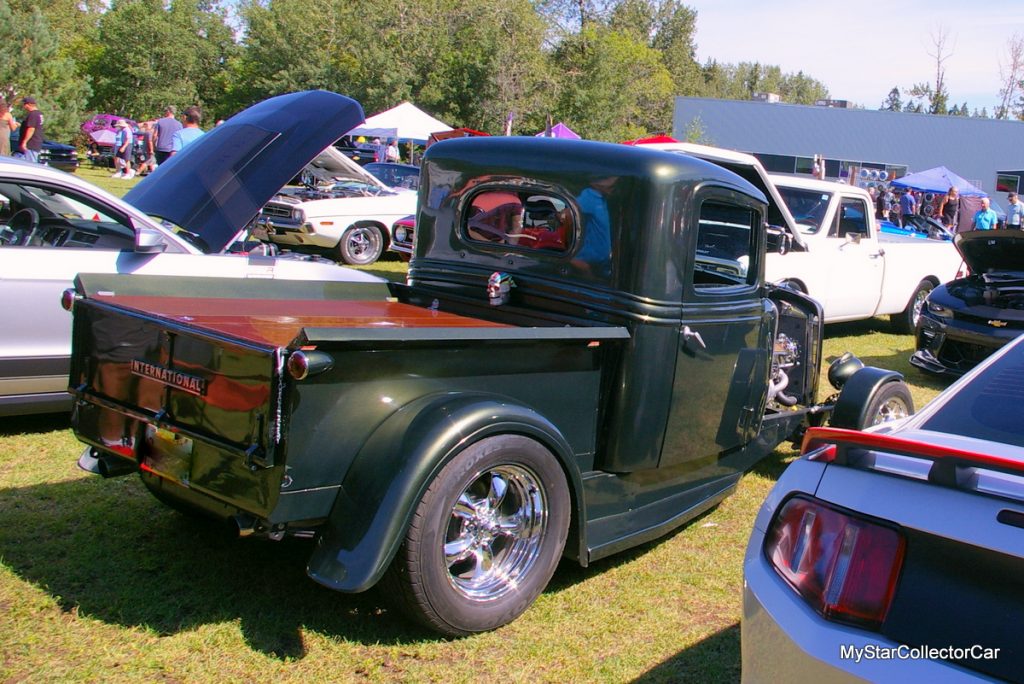 Clarence decided to build a new age hot rod out of his prewar truck and developed a game plan for the project. He installed a 350 Chevy small block in his IHC and bolted it up to a 700 R-4 automatic transmission, then Clarence fitted a Ford 8-inch rear end donated by a 1965 Mustang and refitted with 3:55 gears. The net result was Clarence's hot rod pickup will maintain a steady 100 km/h (60 mph) pace at only 1800 rpms on the highway.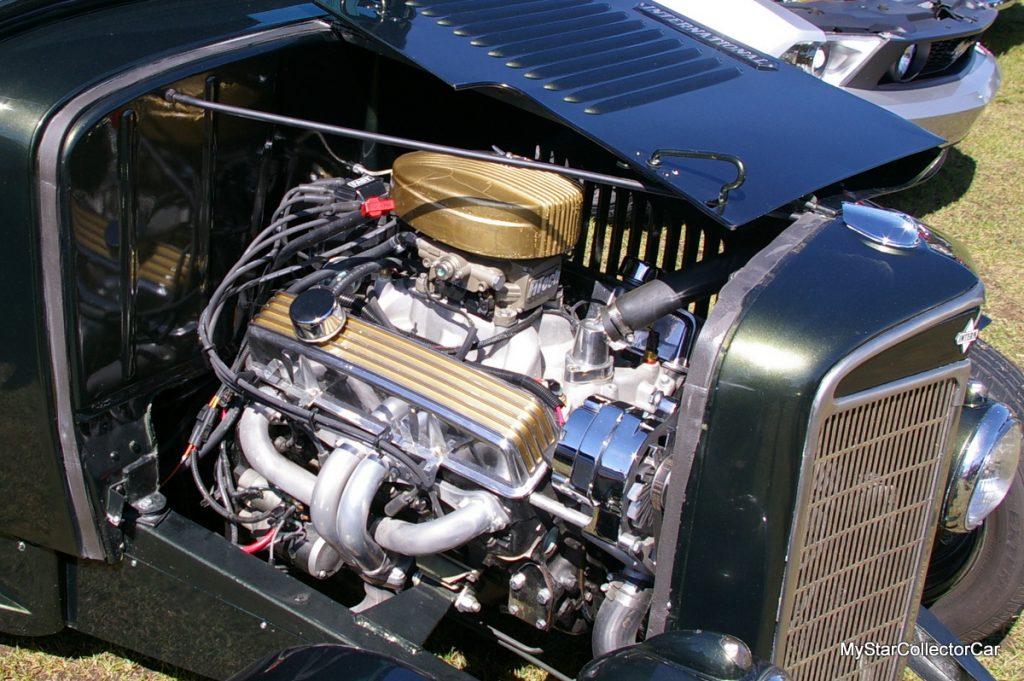 The power to weight ratio was through the roof after the major powertrain changes, so Clarence decided to add disc brakes to all four of the truck's wheels to slow it down when necessary.
Clarence is a big man who checks in at 6 feet 4 inches, so he had to think hard about custom cosmetic changes to the 89-year-old truck. The pickup's roof height was a factor, but Clarence did not chop it since it already had a factory rake that was higher on the rear of the cab and gives him about 3 inches of clearance when he gets behind the wheel of his hot rod Cornbinder.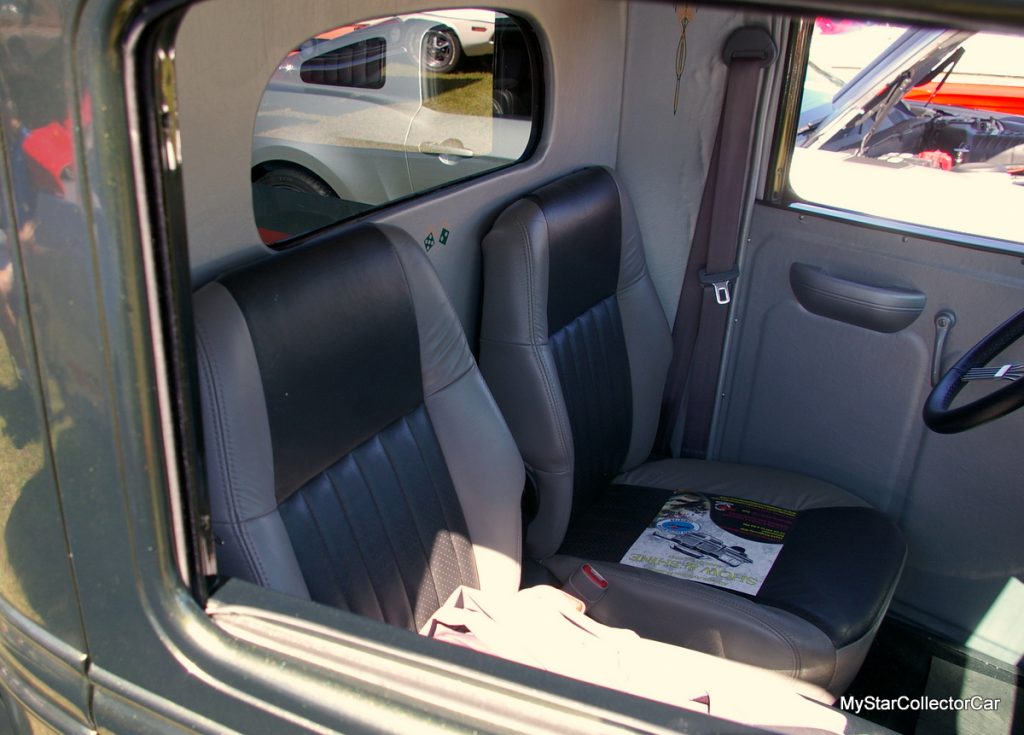 Clarence lowered the wooden floor by roughly 3 inches and replace it with a steel floor. He also chopped 9 inches out of the truck bed length to give his '34 IHC an overall sportier look.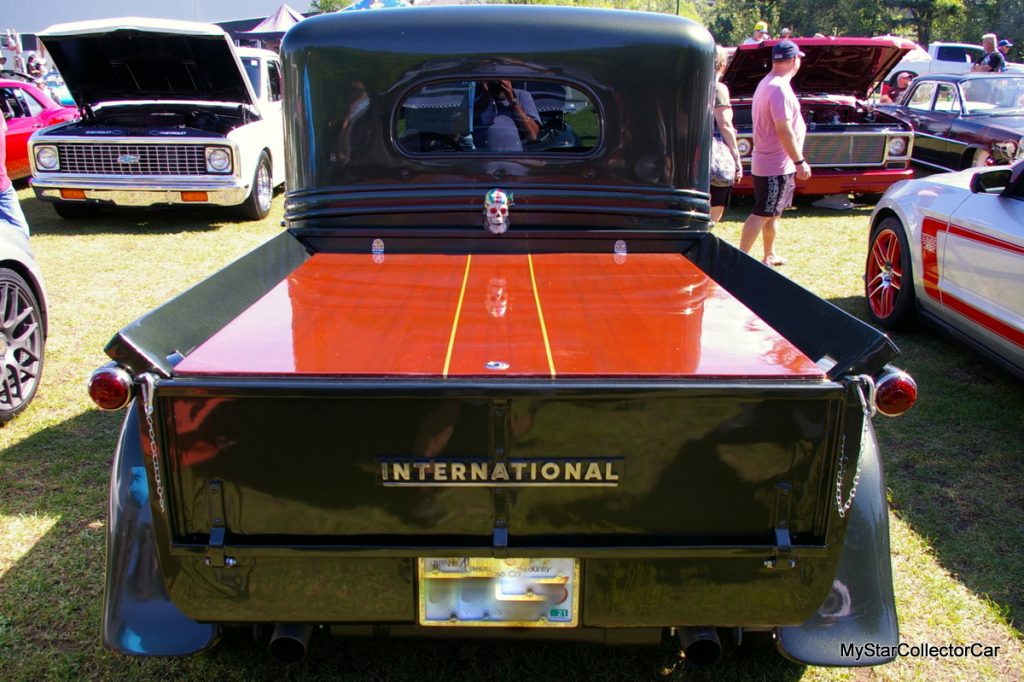 It is no secret that many prewar pickups used wood as a major structural component on the truck's cabs, including the 1934 IHC models. Clarence replaced original wood with metal in several areas on his truck's cab (including its B-pillar) to strengthen it after the major horsepower upgrade in the old pickup.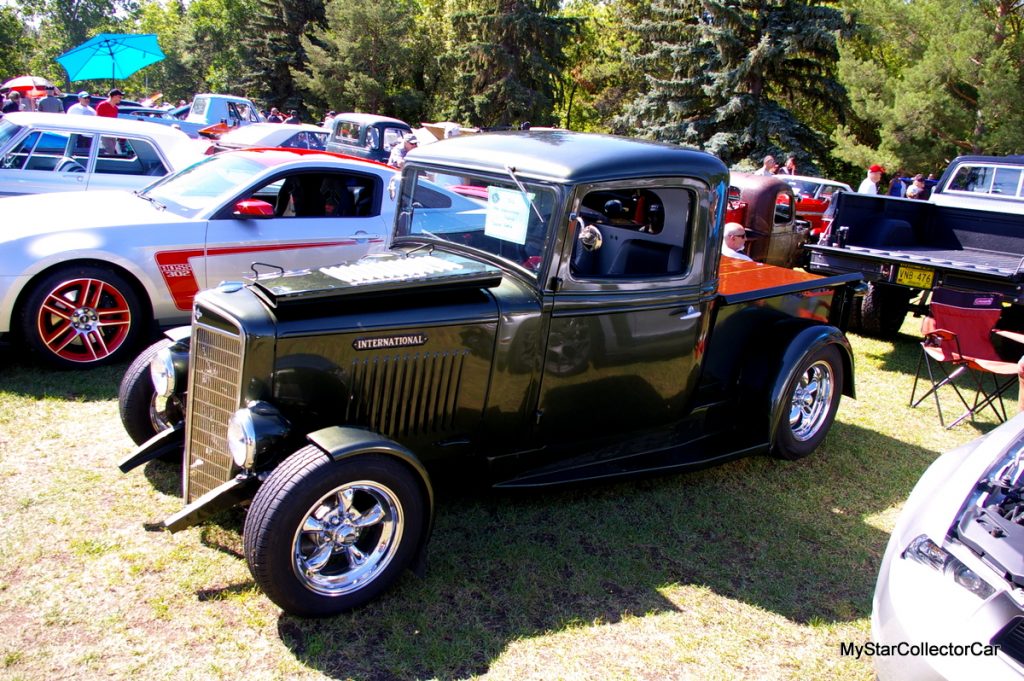 One of the more unusual custom touches on the '34 IHC is its third brake light. Clarence created his own brake light built from a Treasure Island Las Vegas bottle that makes it a conversation piece whenever Clarence takes his resto mod truck out on the road.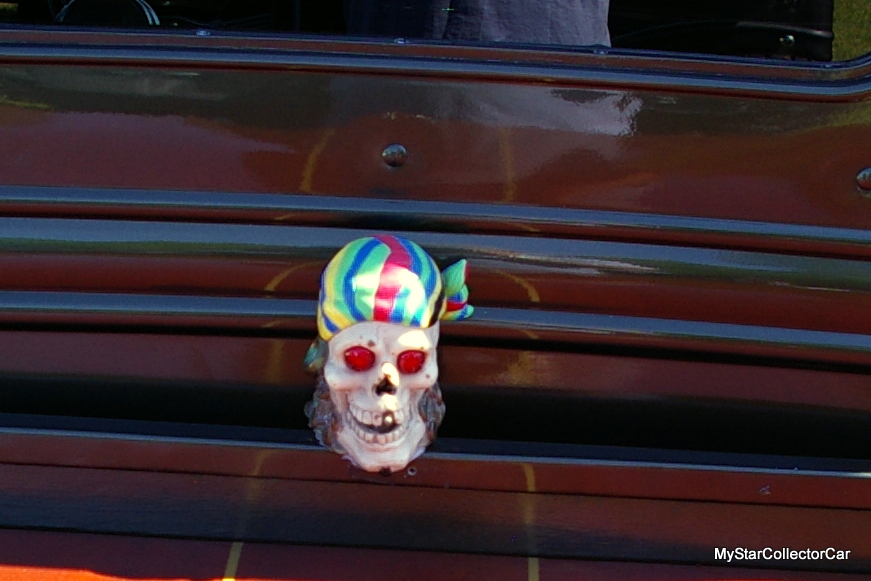 The IHC's mahogany wood truck bed cover was also custom-built by Clarence and adds extra flair to the pickup.
One of the problems that arises for vintage rides during warm weather is overheating, particularly during stop-and-go situations, so smart car guys include an electric fan system to remedy the situation. Clarence added electric fans to his hot rod IHC and has never experienced an overheating issue in the truck.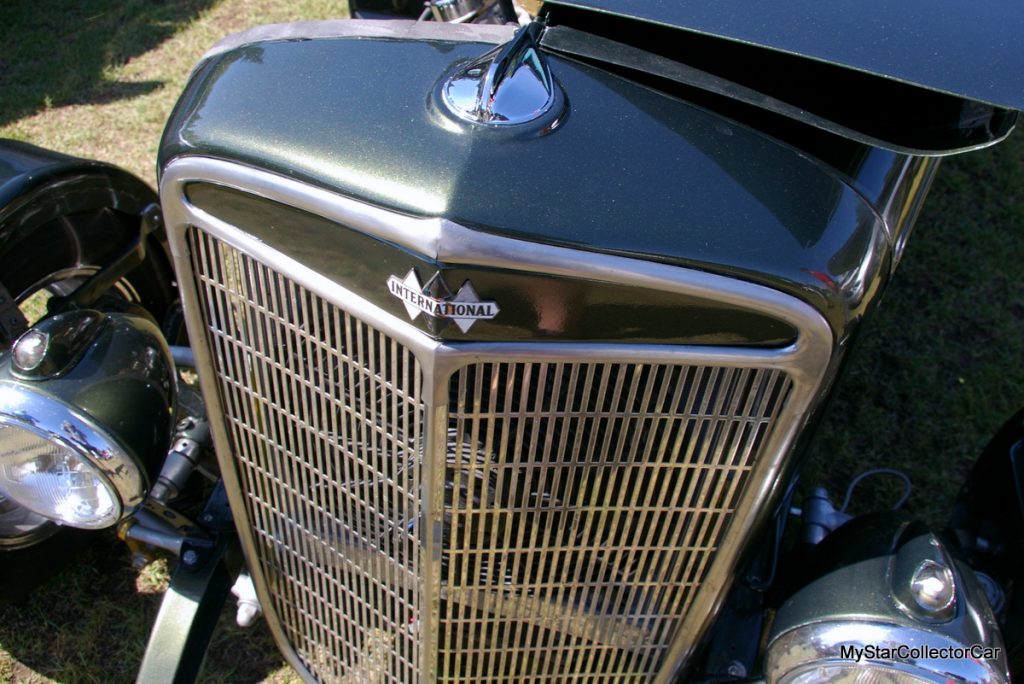 BY: Jim Sutherland
Jim Sutherland is a veteran automotive writer whose work has been published by many major print and online publications. The list includes Calgary Herald, The Truth About Cars, Red Deer Advocate, RPM Magazine, Edmonton Journal, Montreal Gazette, Windsor Star, Vancouver Province, and Post Media Wheels Section.