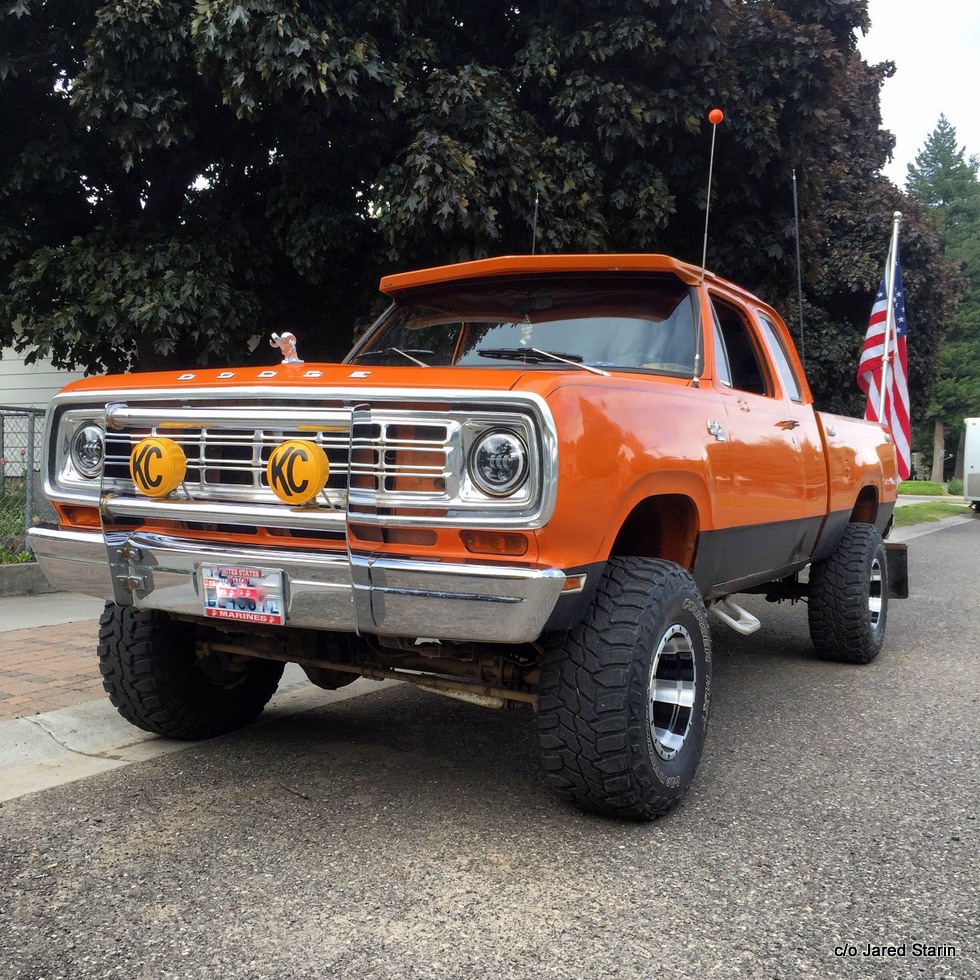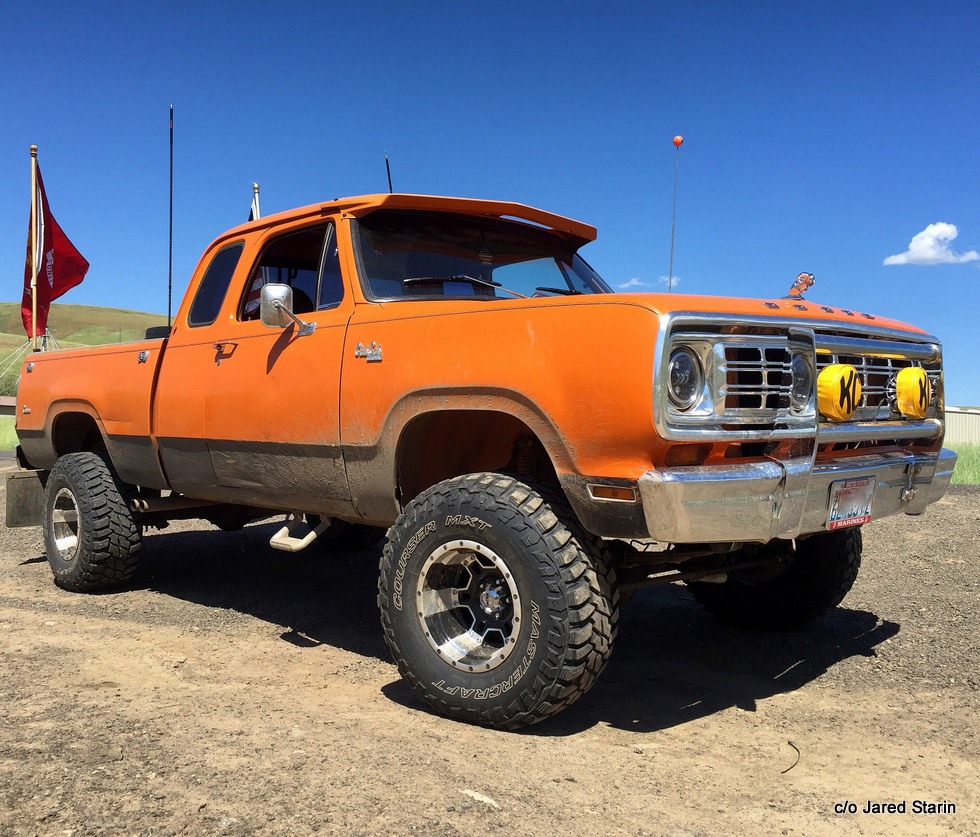 The 1972 Dodge trucks came with a much cleaner, updated look and they were often seen in fleet use.
They didn't sell like Chevy or Ford pickups but they ran bulletproof power trains so '72 and up Dodge trucks did a lot of heavy lifting on farms and construction sites.
Dodge was also the first truck to offer an extended cab (Club Cab) option and that extra cab room really appealed to tradesmen who liked to keep their stuff under  the cover of a roof.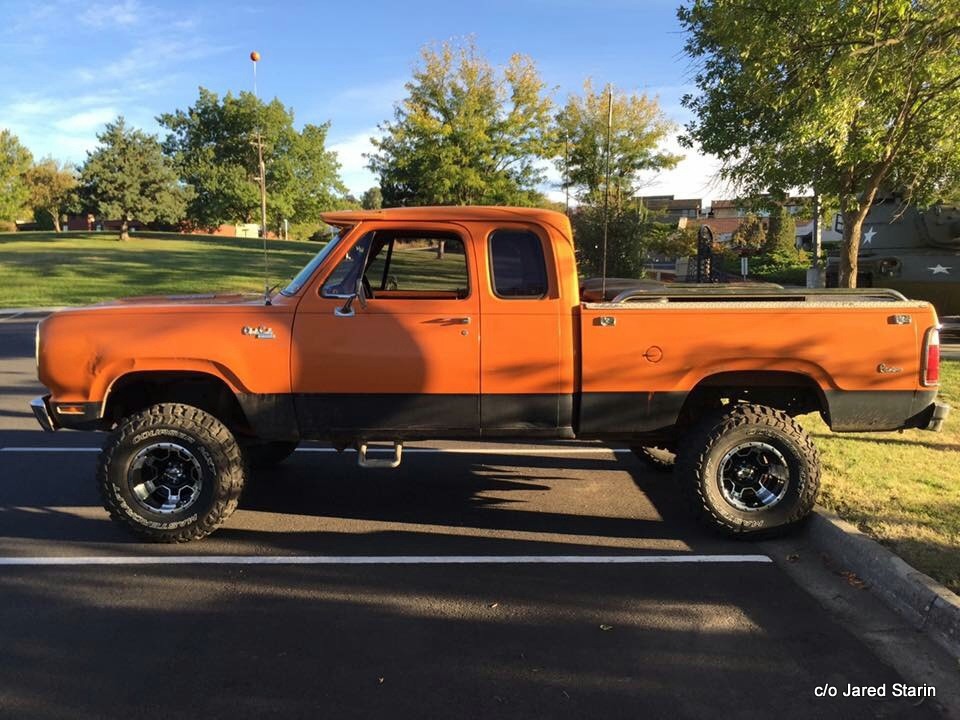 Jared Starin is the proud young owner of a 1975 Dodge Club Cab 4X4 short box. They didn't build many of them so this truck is a rare sight in 2018.
Jared's DNA comes from Chrysler roots as he explained:   "My dad made me a Mopar guy and when I was 15 years old so I was searching for Dodge pickups and this Power Wagon was the first vehicle that popped up. I loved the original paint, that it's a manual, the age and that it's a Club Cab with a short bed. It already had a 2-inch lift before I bought it".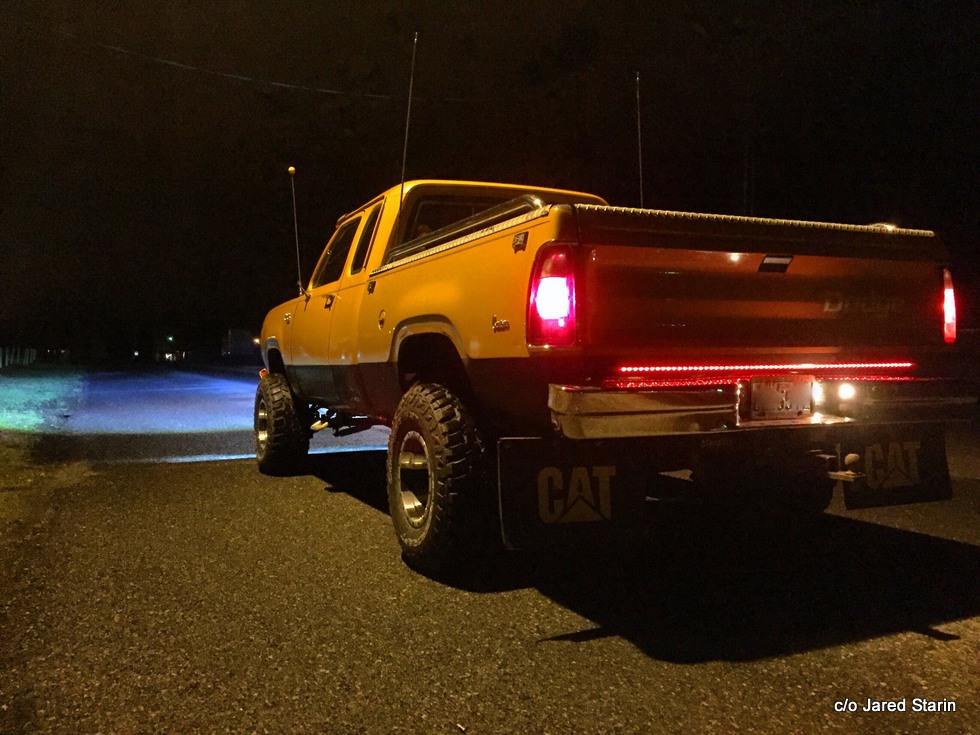 This was an oddly optioned Power Wagon Club Cab: "It was in decent shape, only had 78,000 miles on it, but I knew it wasn't at its full potential. It had a bulletproof 225 slant-six with a sketchy straight pipe setup that didn't sound good. It had holes in the floorboard so it was very loud in the cab. The bench seat was worn out and way too bouncy. Rode pretty darn stiff too."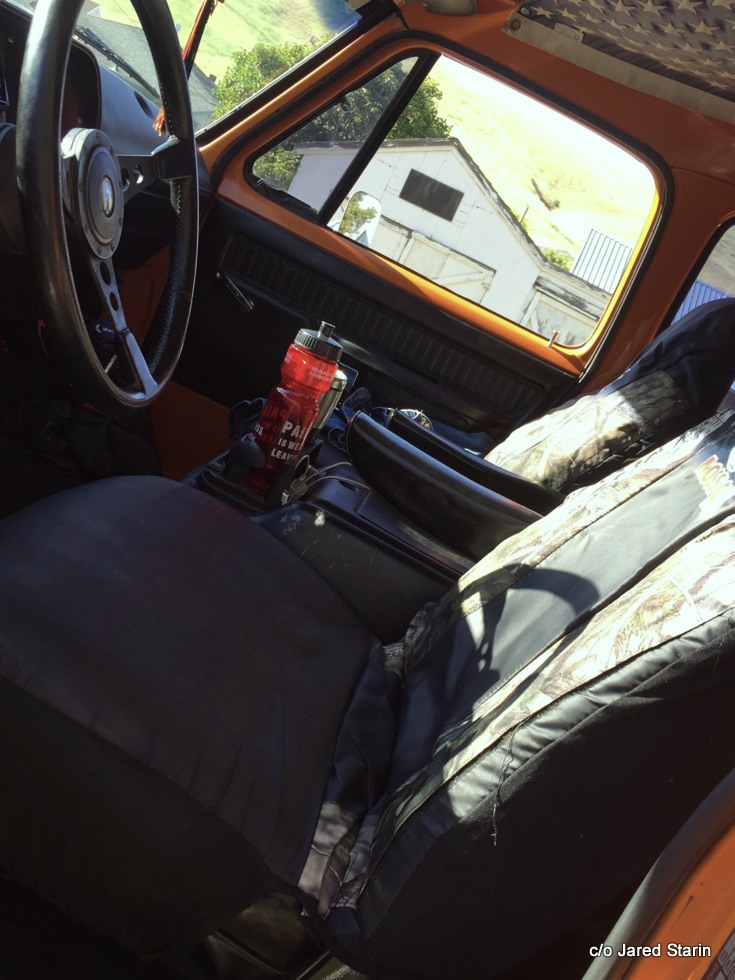 Jared is a young guy but he has the patience of an older guy: "I put up with it being slow and loud for about year. I worked hard whenever I didn't have school and saved my money for parts. I loved that slant-six because of the reliability and was actually surprised on how well it made my pickup move, but I wanted a V8 put in."
Jared explained how the slant six's days were numbered: "My dad and I found a 1976 Dodge D100 with a 360 V8 and a 4- speed manual behind it. We drove to where it was 5 hours away and checked it out. The 360 already had a 4-barrel carburetor and updated intake on it and we could tell it was a strong, healthy engine. We paid $1,000 for the D 100 and drove it home. "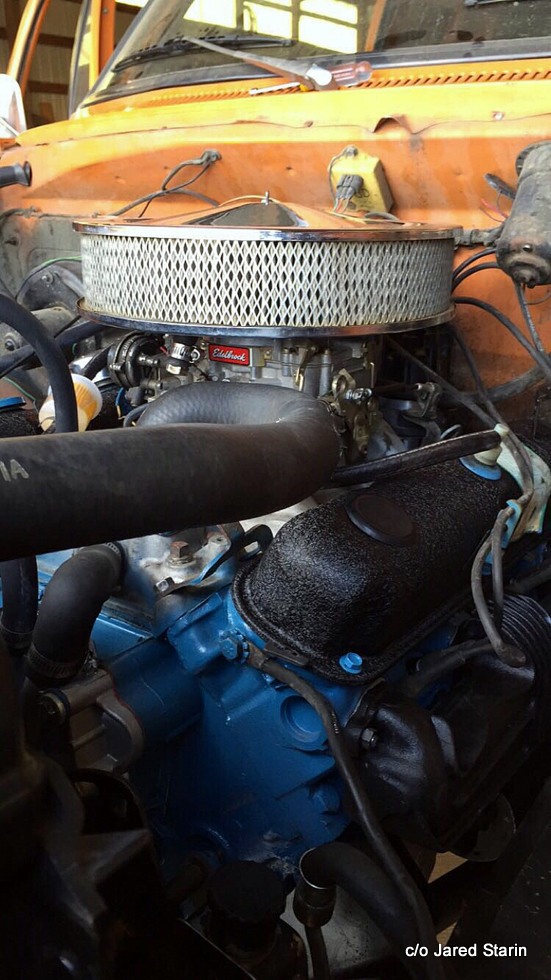 The process had just begun for Jared: "During the summer, every Sunday my dad and I tore apart both my W-100 and the D-100 and swapped the engines. We repainted the 360 with Mopar blue and replaced all of the hoses and the pumps. The original exhaust system wasn't good so I got a new muffler and 2.5 inch pipes installed. It had cheap trailer rims and thin Buckshot tires, so I bought 33″x12.5″ tires and 15″x 10″ rims."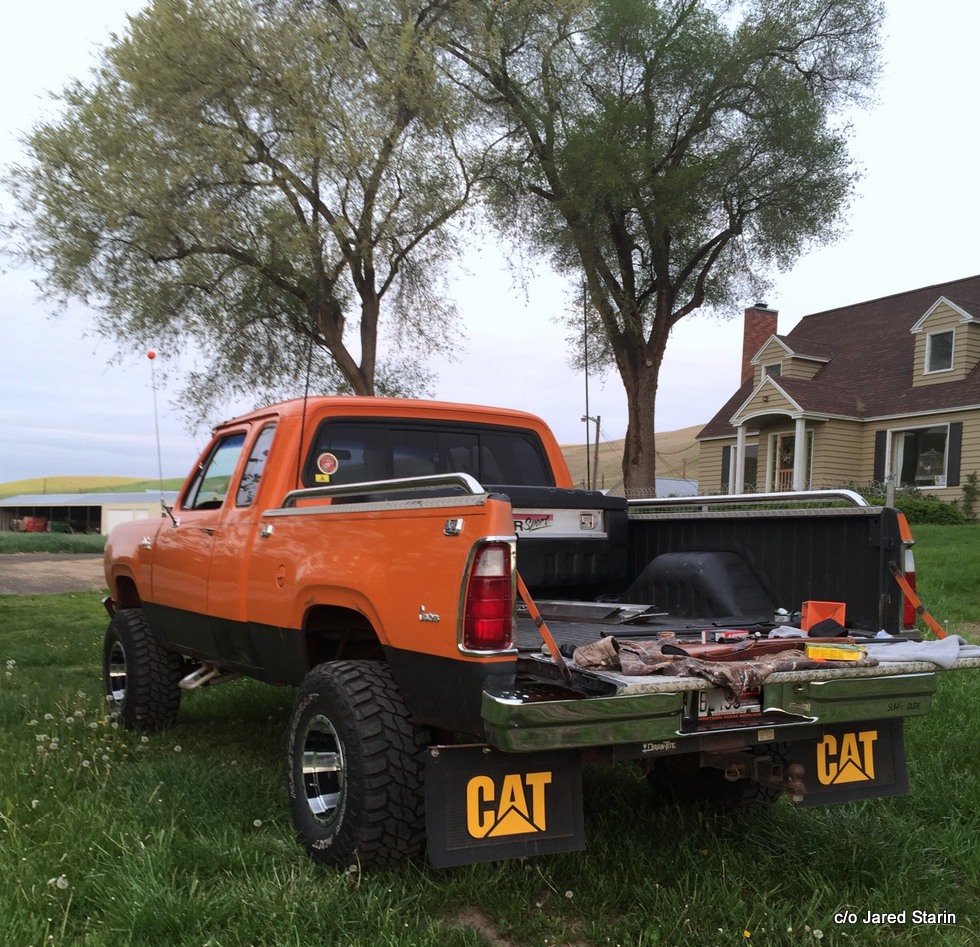 There were other refinements: "I installed sound deadening mats black carpet to keep the noise down in the cab. Swapped seats out of the '83 Ramcharger we had, it now has bucket seats and a console. I then added an updated stereo system now that the cab isn't full of engine and tire noise. All of the lights in and out were dim, so I put in LED lights everywhere I could. The bed was an ugly blue/grey so I painted it black to make it match. The KC lights and covers are from when this pickup was new. Even though CB radios aren't used much, I still put one in and got the dual whip look."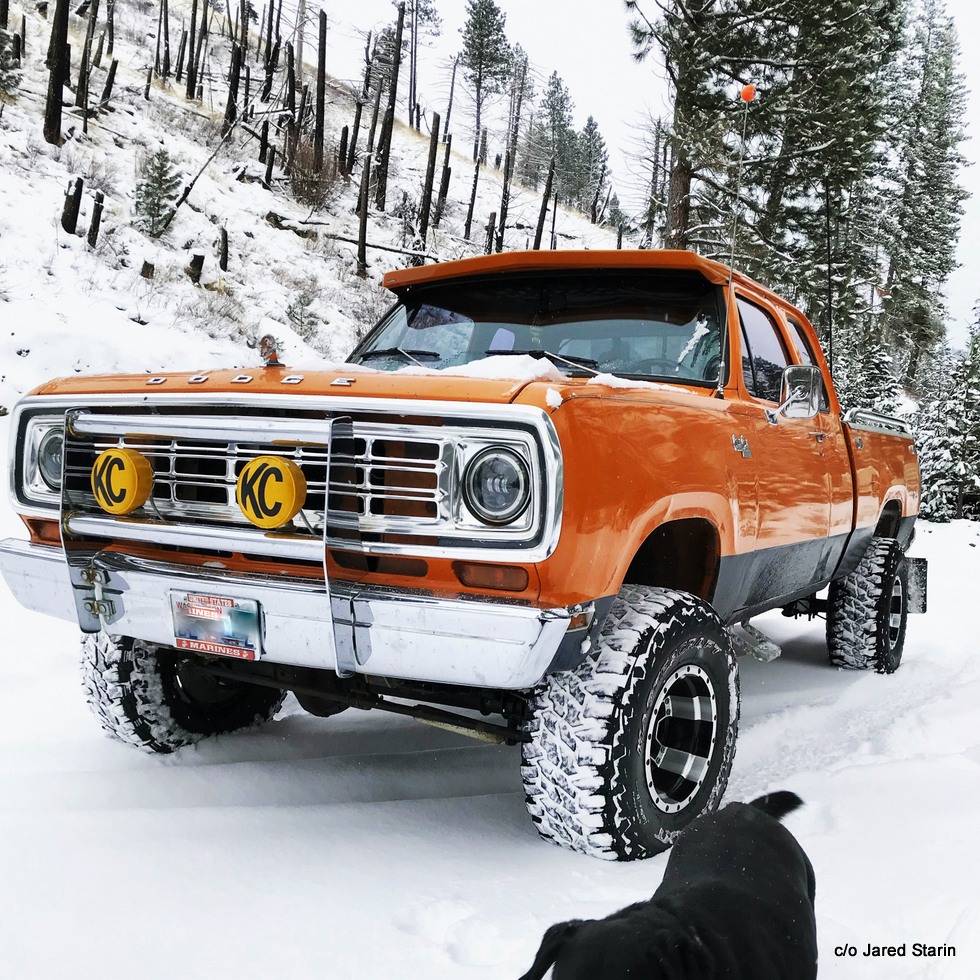 Jared explained how this is an ongoing project: "I still have some rust and dents to take care of. The rear window leaks a little, and the transfer case needs rebuilt. Need to replace the oil and temperature gauges. When I wear out the 360, I plan on putting a modern Hemi and 6-speed in it. No Cummins swap, it's a half ton pickup."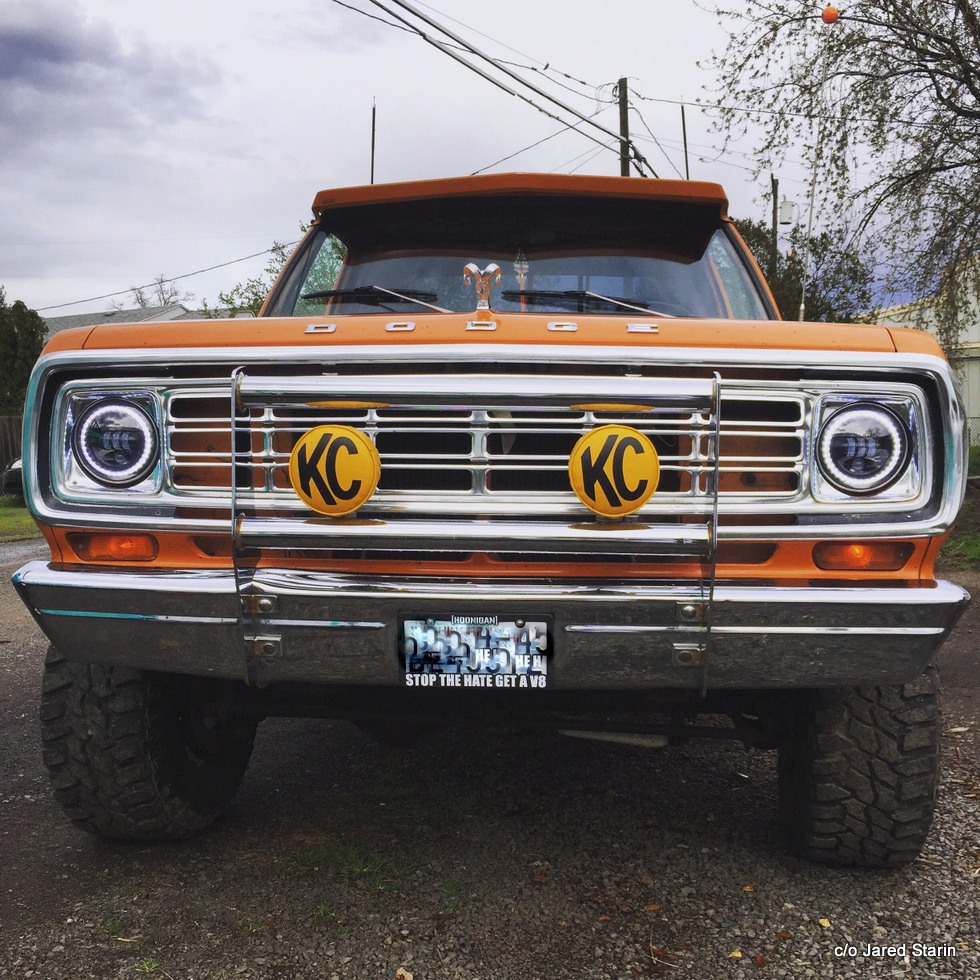 Jared described the ride in realistic terms: "It rides stiff like every old Dodge pickup! Those bucket seats made a big difference, no more bouncing and sliding around in the cab. It's a little top heavy. It rides fine on the highway, but it was definitely made for work and rough roads. I'm not scared to take it off-road because I know it can take the beating and won't leave me stranded."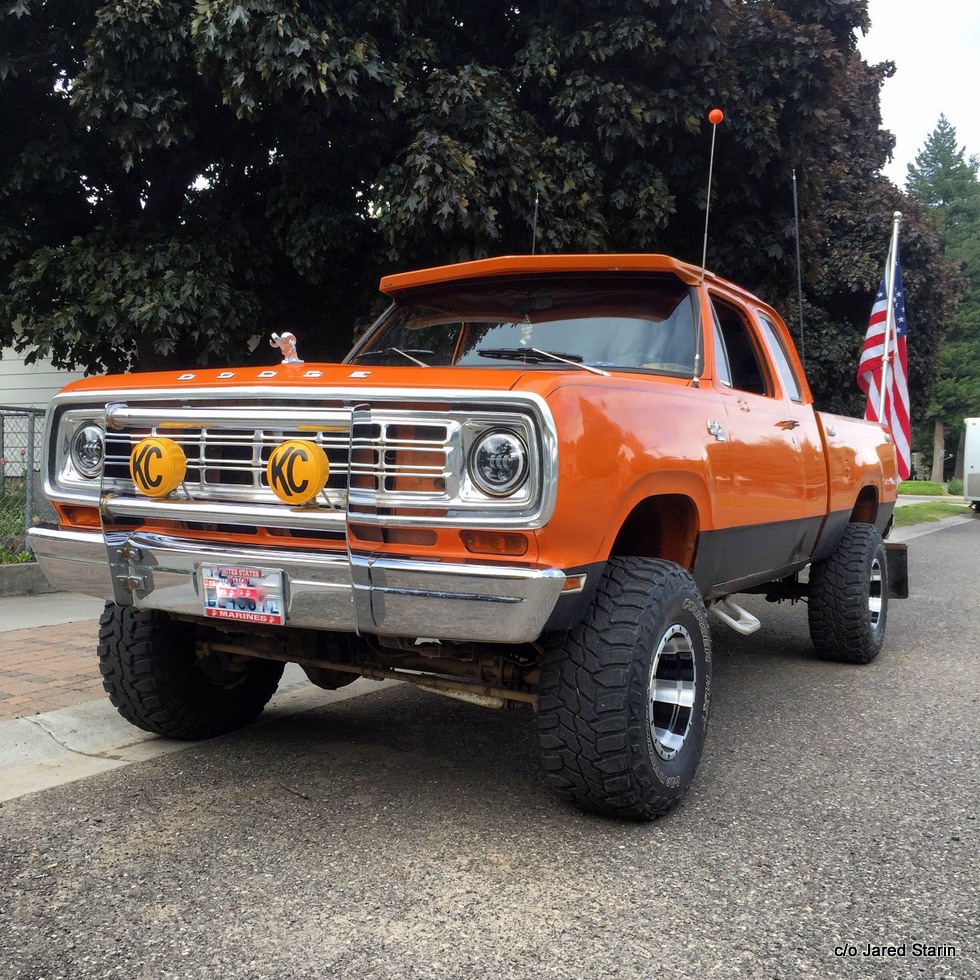 This Club Cab isn't a fuel miser: "It gets about 10-12 mpg if I'm not trying to show off. Maybe 7-8 mpg when I'm having fun."
Jared's truck is the exact opposite of a trailer queen: "It used to be my daily driver, but I've been away from home because I joined the United States Marine Corps. Soon it'll be my daily driver again! The longest trip I've taken in it is about 90 miles. That's far enough, it gets expensive paying for gas."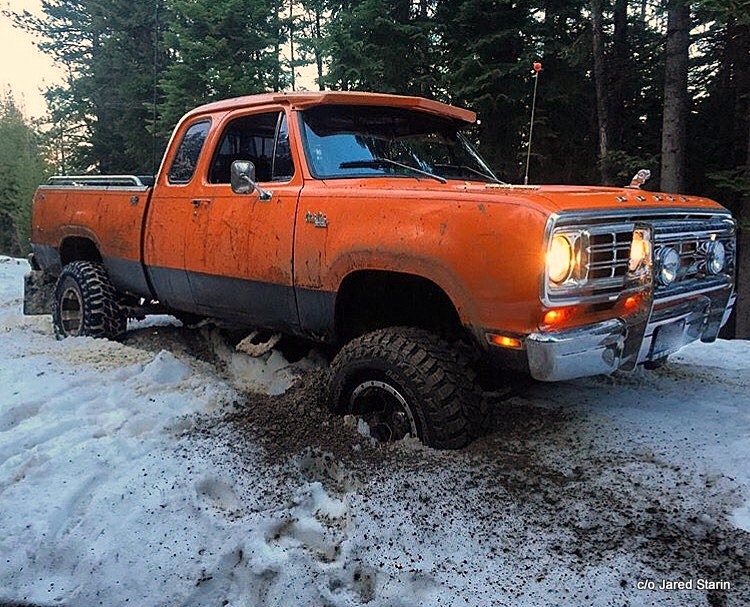 Jared has noticed he's driving a unique truck: "I sure do get a lot of attention because of this thing. It's loud, orange, and bright both day and night! I get a lot of thumbs up, people shouting compliments and they just stare at it. I live in a small town and everybody knows who this Power Wagon belongs to. I can't get away with anything so I try not to get crazy".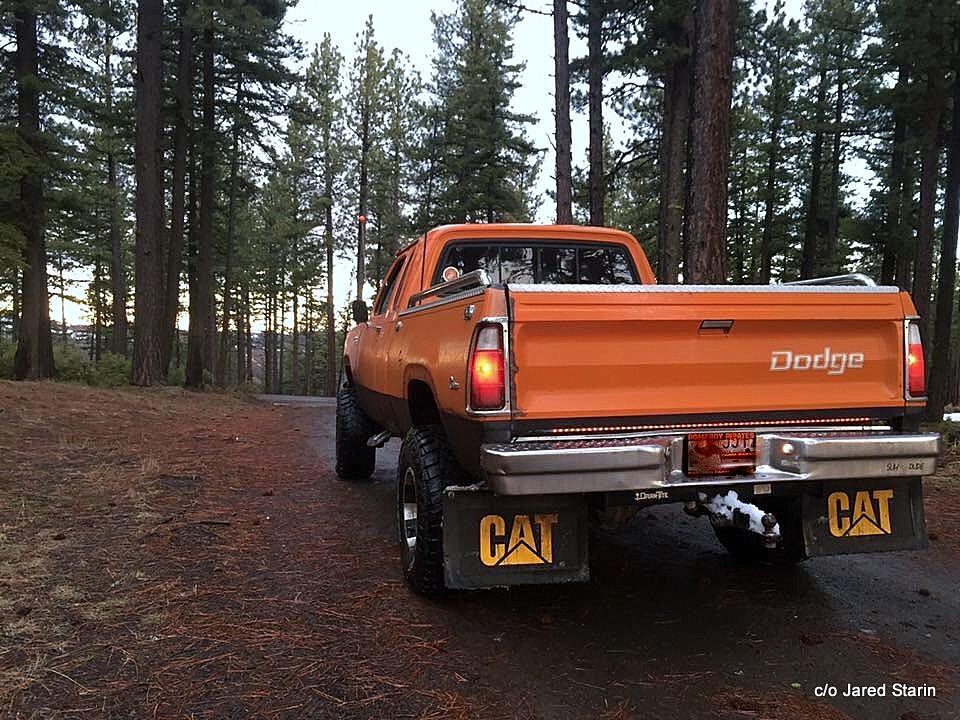 Jared's final words are the best words you can hear in the hobby: " People will always throw me offers for it, but I'm never giving this old Dodge up."
By: Jerry Sutherland
Jerry Sutherland is a veteran automotive writer with a primary focus on the collector car hobby. His work has been published in many outlets and publications, including the National Post, Calgary Herald, Edmonton Journal, Ottawa Citizen, Montreal Gazette, Saskatoon StarPhoenix, Regina Leader-Post,  Vancouver Sun and The Truth About Cars. He is also a regular contributor to Auto Roundup Publications.
Please re-post this if you like this article.