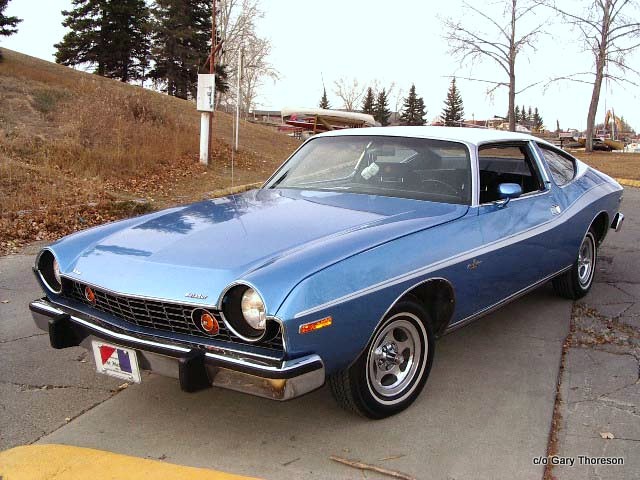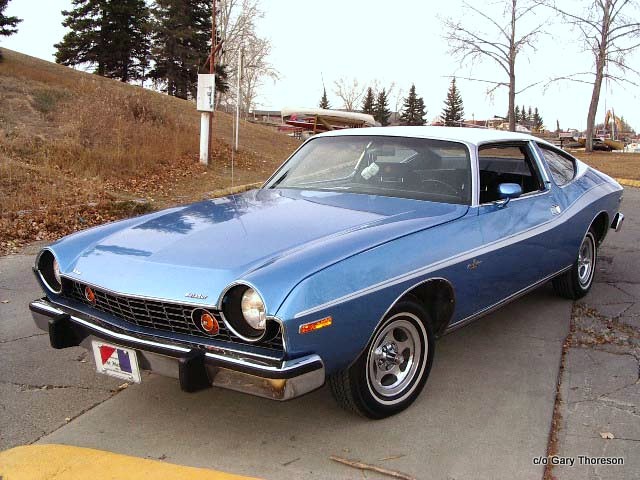 The best car stories have family heritage behind them.
The link between generations turns a car story into something bigger.
It becomes a family story and that's why this '74 Oleg Cassini Matador is more than an article about a rare AMC.
Gary Thoreson is the proud owner of this unique example of 70s AMC style and he was quick to link that car to his dad: "It was on February 19th, 1999, in Abbotsford, BC, my Dad, Edwin Albert Thoreson became the proud owner of a 1974 Oleg Cassini Matador."
There was a definite paper trail with the AMC Matador: "The past owner, according to the transfer papers, was a man by the name of Henry Edge."

The information also confirmed other details about the Matador: "The transfer papers had also stated the car was white in color. This, I believe was the original color but since then it had undergone a complete color change and was now green in color. The original gold vinyl top had been repainted white but headlight bezels, front grill and base color for the hub caps were still gold, which didn't match too well with the green."
Gary's father had a game plan for the car: "Although Dad received many offers to sell the car, he worked on it whenever he could and had visions of someday restoring the car."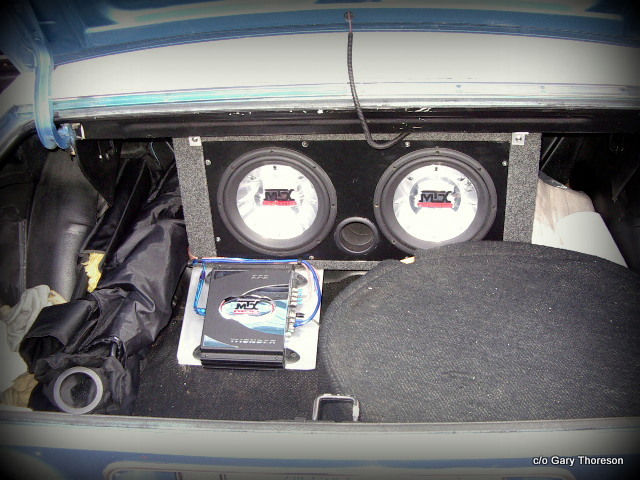 Life gets in the way of many car projects: "In 2003 Dad's legs weakened from age, making it very hard to get around, and after a serious fall the family decided to move Dad to a Home where he could be taken care of. We brought him back to the house numerous times to check on the house and his first concern was checking on his "Old Matador". I remember him being very angry once because someone had stolen the rare "Oleg Cassini" emblems from both front fenders."
Edwin never saw the car restored to its former glory so Gary stepped in with a plan : "On January 10th, 2005, Dad passed away peacefully, after joking with a nurse where she was planning to put a flu shot. Being the oldest son, and somehow seeing the "hidden beauty" my Dad had seen, I decided to have it moved to Calgary and try to make my Dad's dream come true."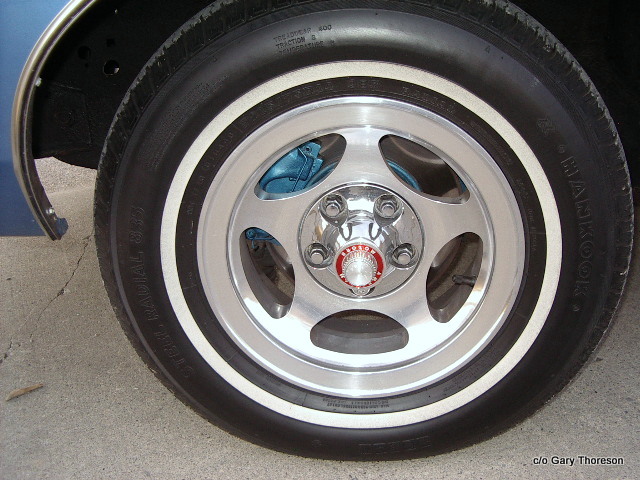 Gary had a big advantage: "I'm an Automotive Teacher at Bishop Grandin High School in Calgary, it made it nice to be able to utilize the resources and student's help to work on the car. The car was stripped and sent out for minor body repair and another complete color change. Both my Dad and myself were both a lover of blue and seeing another car being painted a beautiful shade of blue was all that was needed to make the decision to paint the bottom blue and leave the original vinyl top white."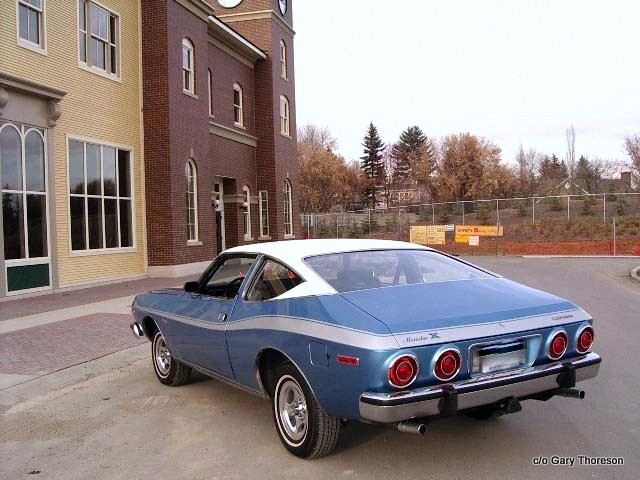 This color choice was a happy coincidence: "It was found later that this shade of blue was one of the original colors offered for the Matadors in 1974."
Gary took on the mechanical end of the project: "The engine was removed and rebuilt in the school, differential serviced, and transmission was sent out for rebuilding. When the car returned from the body shop the underside was undercoated and drive line installed."
He took on other cosmetic details: "New carpets, reupholstered seats, and a new dash pad were installed. To modernize the car and still keep it original the AM radio was left in the car, fully operational, and a hidden pioneer deck was installed under the dash with subs and amp secured in the trunk. The "X Package" stripe kit was installed (still available from Sweden) and the final touch was gluing on the missing "Oleg Cassini" emblems purchased from the internet."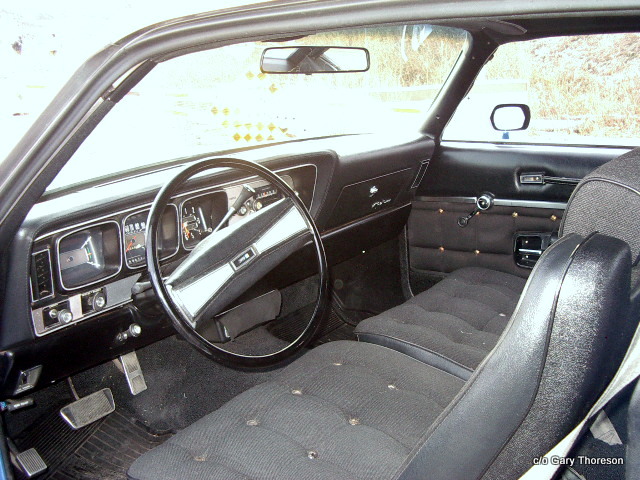 The results were spectacular: "After two years of hard work, Dad's dream had become a reality. A special plate was order which states "BEWARE THE MATADOR" This one's for you, Dad."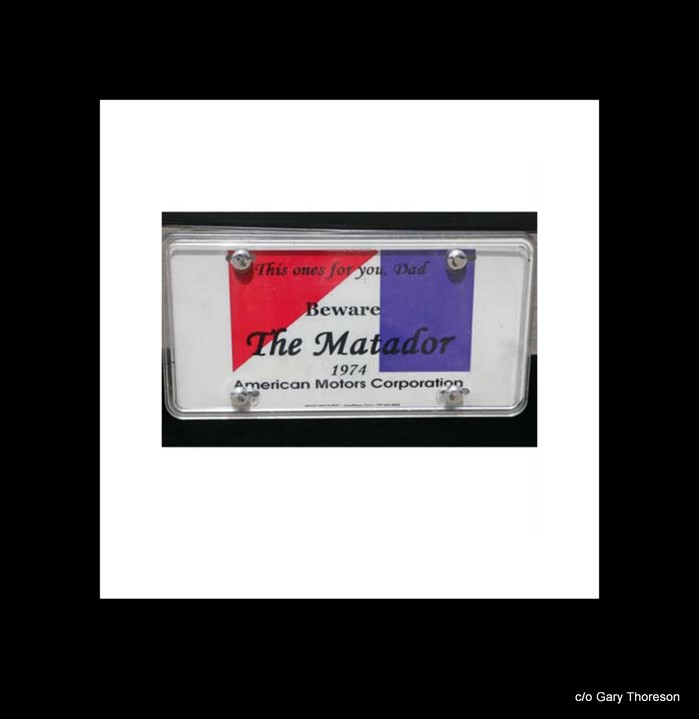 This Matador is not a trailer queen: "The car has traveled to car shows in Vernon, BC/ Saskatoon and Swift Current, Sask./ Jasper and all of Calgary and surrounding areas. She's seen rain storms, snow storms, and one major hail storm in Red Deer."
The reaction to his car is obvious: "Other than one other Matador at the Chestermere show, I have not seen another Matador but one comment seems to be heard at all car shows. "Hey look at this….a Matador….Haven't seen one of these for years….and the funniest part is most people have owned one. Not being classed as sporty as the Javelin, it still remains a family car."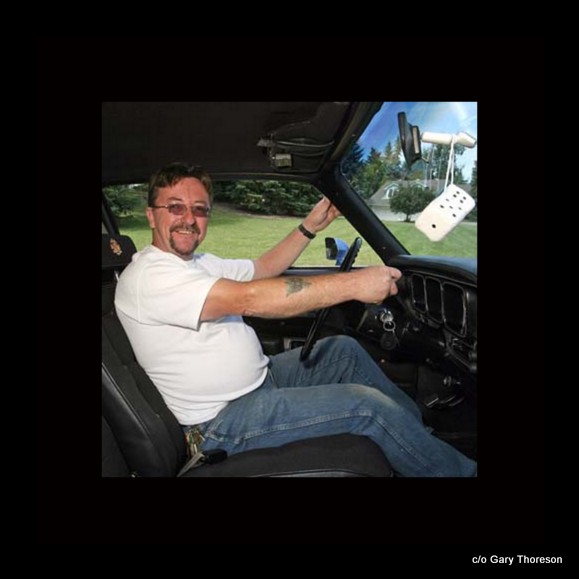 Gary summed up his experience with the Matador with these words:
"And for my family it is just that. Most shows I go alone, but I feel Dad's with me for every mile we travel. I would like to thank my sisters, Linda and Lila, my brothers Larry and Danny, all the members of the AMCA, and all the contributors for all their donations and encouragement."

"a proud AMC Owner

Gary Thoreson"
By: Jerry Sutherland
Jerry Sutherland is a veteran automotive writer with a primary focus on the collector car hobby. His work has been published in many outlets and publications, including the National Post, Calgary Herald, Edmonton Journal, Ottawa Citizen, Montreal Gazette, Saskatoon StarPhoenix, Regina Leader-Post,  Vancouver Sun and The Truth About Cars. He is also a regular contributor to Auto Roundup Publications.