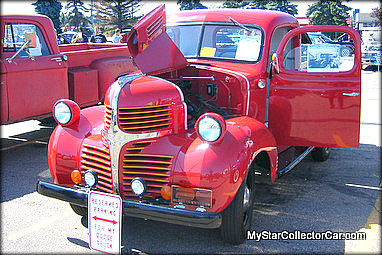 There are not very many 1946 Dodge trucks still on the road in 2012.
Even fewer of them have only 27,900 miles on the odometer.
Mel Homme is only the second owner of this beauty and he is absolutely the right choice for the rescued farm truck.
Mel knew the truck very well because, as a young man, he used to service the Dodge when its original owners brought the vehicle to the dealership for work. He liked the tough old workhorse enough to approach the original farm family when it was offered for sale.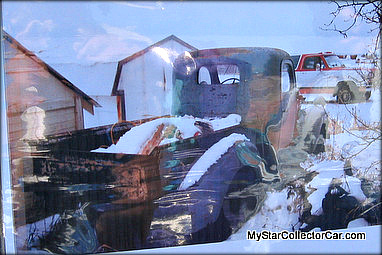 Fittingly, Mel became the owner and began the restoration process in 1995. Three years later he finished the project, sadly after the original owner's widow had passed away. The woman was unable to witness the final result but she must have been happy when she knew the truck was in good hands after she sold it.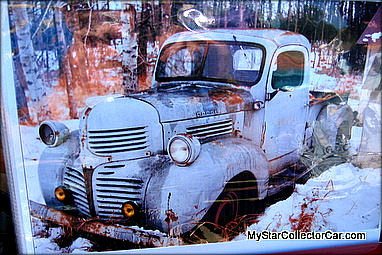 We ran into the amicable new owner at a Mopar show where he patiently explained the truck's history to a throng of curious onlookers. Mel informed us that the truck has almost all of its original components with the exception of a bumper salvaged from a 1993 Dodge Dakota.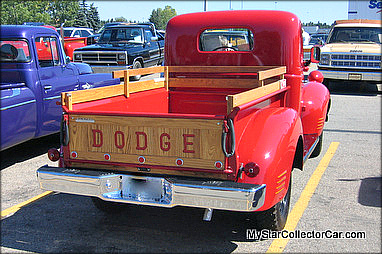 Post war trucks like this '46 Dodge were all about function over form so this old Ram tough pickup is strictly work oriented. You won't find heated leather seats, climate control, backup cameras, GPS or even an automatic transmission in a 1946 Dodge truck.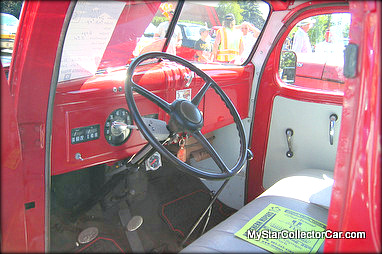 Instead you'll get a look at an era when trucks were only found on job sites and farms. Trucks helped build new suburbs in the post war years but they never sat in the driveways of those same suburbs.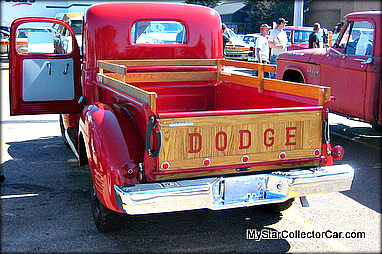 We applaud Mel for his solid effort to preserve the old farm truck as a reminder of an earlier time when he and the Dodge were both much younger. We also applaud his plan to give the truck to his son in the future.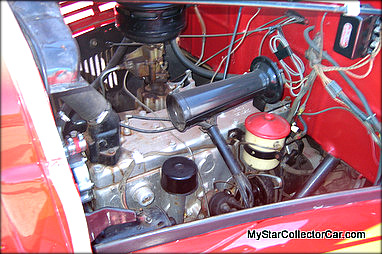 Perhaps Mel's son said it best when he told Mel that "you're not going to sell it after the work you put into it." We couldn't agree more with his son about the future game plan for this now- two-family legacy truck.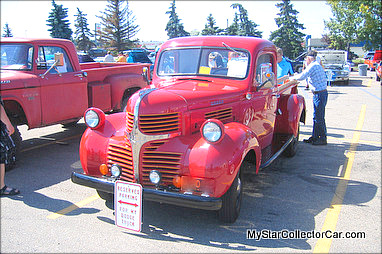 However we also doubt that Mel would ever have sold it.
Jim Sutherland
Follow us on Facebook-http://www.facebook.com/MyStarCollectorCar
Follow us on Twitter at- https://twitter.com/#!/MyStarCollecto1