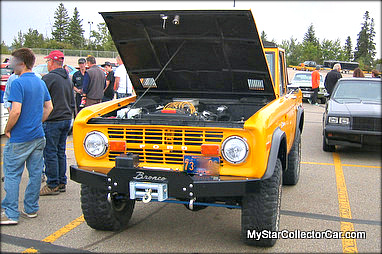 Rob Jamieson is actually the first actual person to become the registered owner of his 1973 Ford Bronco.
No big deal-except that he purchased it from its original Ford dealership in 2006.
His Bronco was a workhorse that spent its entire life as a lot truck for the dealership.
Rob was lucky enough to be first in line to buy the old steed when it was put out to pasture in 2006 by the dealership, so he is the first registered owner of the Bronco. The truck was presumably run on dealer plates on the rare occasions when it left the lot.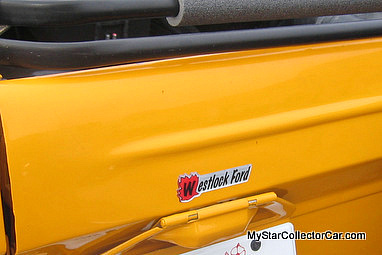 The Bronco spent its life as a snowplow and winch vehicle because it lived in an area where Santa Claus has a nice little place about two blocks over from the dealership. A slight exaggeration on the address, but suffice to say there were no palm trees around the dealership.
The years were not particularly kind to the Bronco because of its daily duties around the dealership. A working truck in a winter climate will have a few mementos from the job, so it was not in showroom condition when Rob corralled it.
It became a three-year project, with two of them spent in a body shop for metal replacement on the Bronco, as well as the removal of dings from its 33 years of work under its belt when Rob bought it in 2006.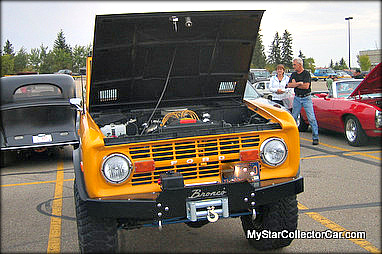 The Bronco has its original 302 engine and Rob switched it from a three-on-the-tree manual transmission to a new three-on-the-floor location.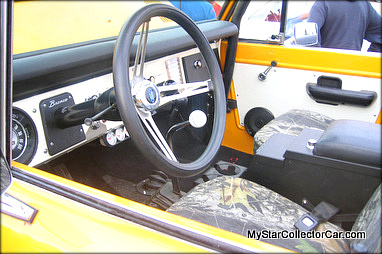 Our standard question for every owner is; "why do they own the vehicle?" That is the essence of every one of our stories, their basic reason for ownership. We loved Rob Jamieson's reason: "The Bronco is like having a Mustang-but way cooler".
We never thought of that answer but for Rob, it's the right answer.
Jim Sutherland
Follow us on Facebook-http://www.facebook.com/MyStarCollectorCar
Follow us on Twitter at- https://twitter.com/#!/MyStarCollecto1