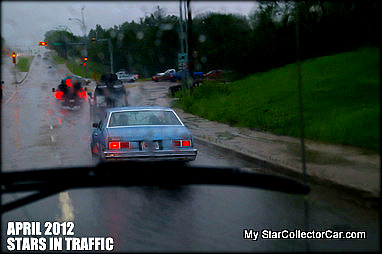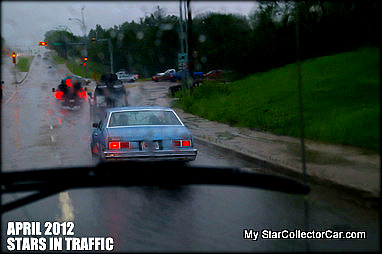 Most vintage iron never sees anything but a sunny day. That's a decent retirement package that most humans can only read about in sales brochures.
You'll see classics in traffic but in most cases this will be on a perfect summer day.
You'd have to be Bill Gates rich and loonier than Daffy Duck to drive a numbers matching Hemi Cuda on a brutal winter road in January.The exceptions to the sunny day-old car rule are usually marginal cars from the 70s or 80s – most people call them winter beaters for a reason.
Regardless, you can't help cheering for a rough looking full-sized 77 Buick on a -40 winter day when you see the tough old brute in traffic.
The sad reality is that when the old Buick quits starting in the winter it's one tow truck ride away from becoming a new stove.
Here are some Stars in Traffic for April 2012 and fortunately most of these classics won't be stove bait.
Follow us on Facebook-http://www.facebook.com/MyStarCollectorCar
Follow us on Twitter at- https://twitter.com/#!/MyStarCollecto1