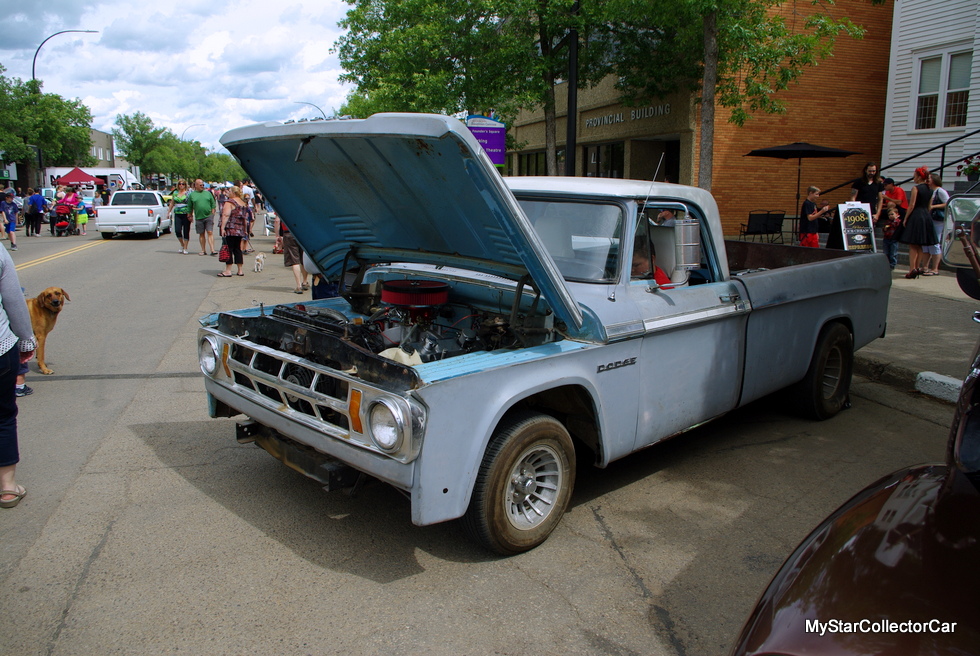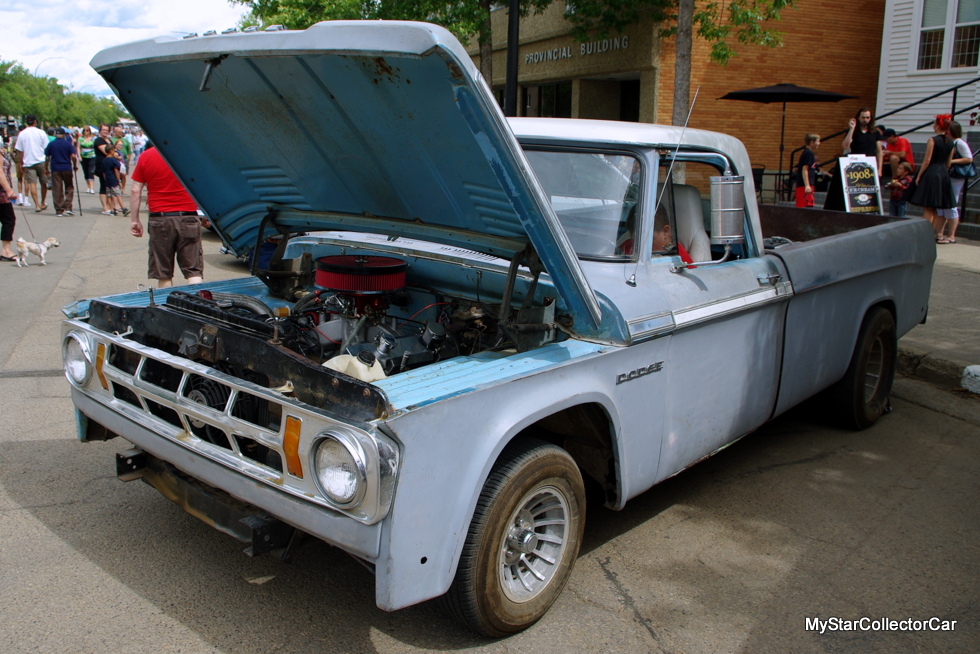 Old farm trucks typically end up tucked in the back of field or in a leaky shed after they retire from active duty.
In other words, they quit their full time job on the farm but old trucks are kept around just in case they're needed.
Very few of them end up as full race track vehicles like this 1969 Dodge half-ton that's been sitting idle since the 1970s.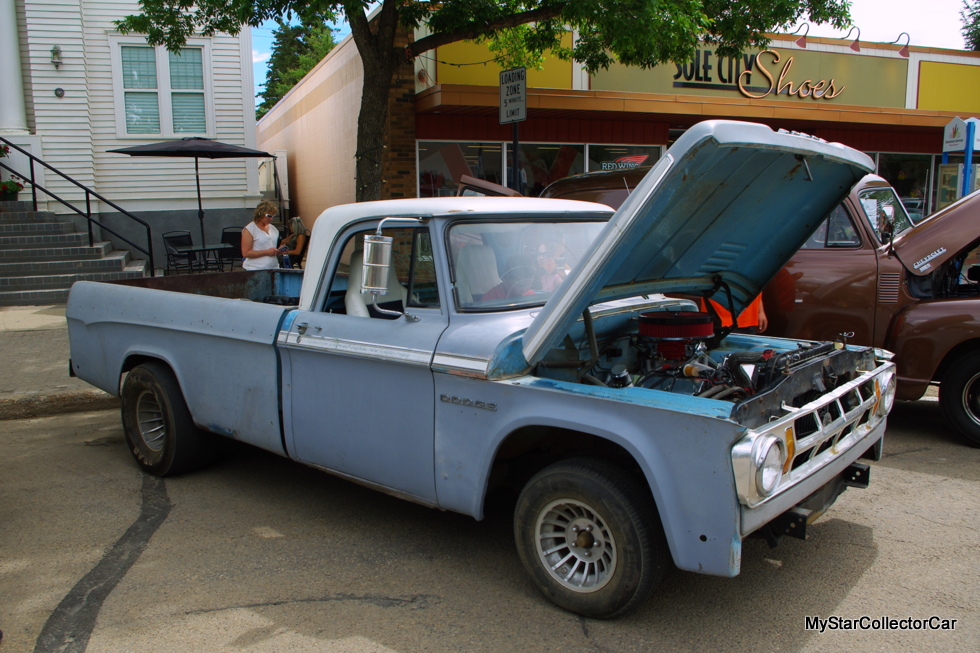 Tina Masson is the proud owner of her grandfather's truck but its racing heritage came as a surprise. He explained how he "was a custom farmer but I never thought he would do something like this because he never talked about it". Something like this meant he turned this '69 Dodge pickup into a quarter-mile hero because in his spare time he liked the fast and loud world of drag racing.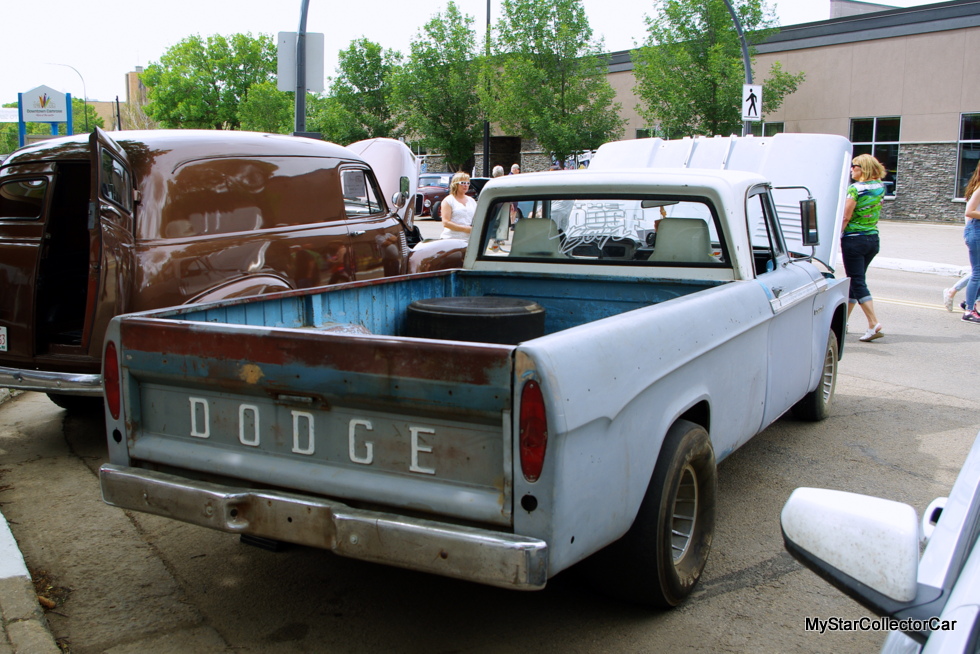 This Dodge shows the wear and tear of its original life as a farm truck because the bed was clearly well-used. Somewhere along the way Tina's grandfather decided to chuck the original working engine and add a 440 big block. This is a full race setup so it has a very lumpy idle and track slicks.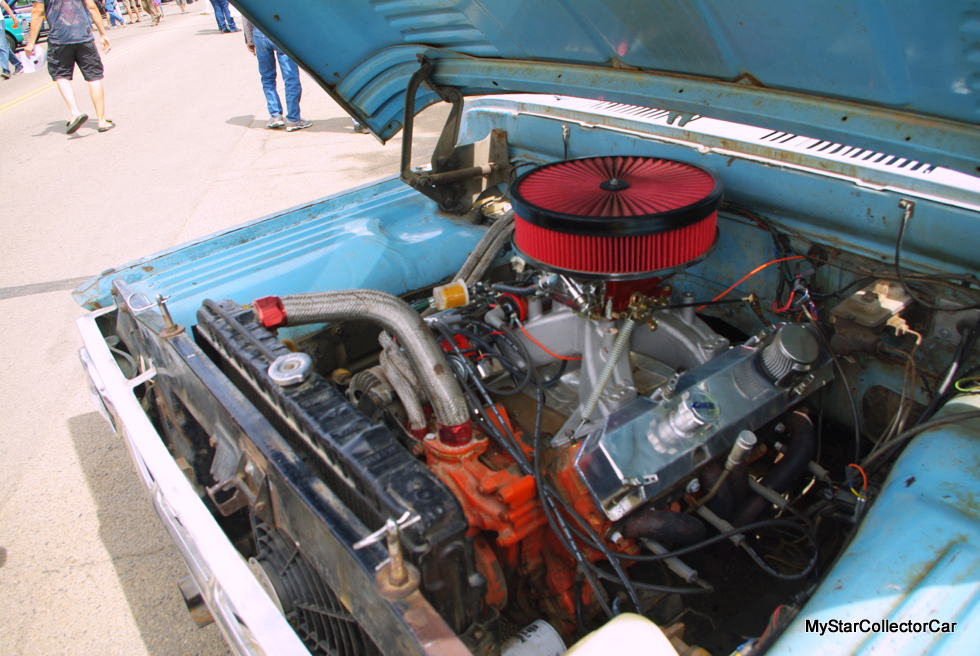 There's no real muffler but Tina's husband said "mufflers are for the weak" so he clearly has the right attitude. There have been a few modifications over the years because "drag strips like new stuff" so the fuel cell is in good shape and a few other lines have been upgraded but basically this truck is a time capsule from the 1970s.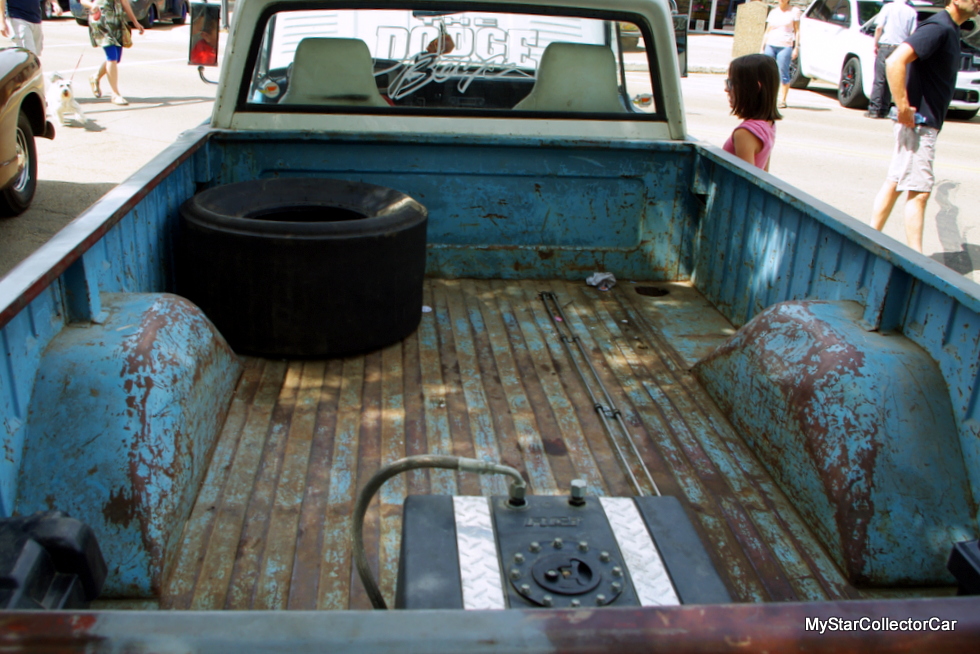 The team was called the Ghost Riders and every name involved (including Tina's grandfather and grandmother) is painted on the passenger door sill. Other family members helped in the startup process after the decades-long hibernation period so this truck was clearly a family effort—then and now. Everything works (except for the wipers) on this truck so that's a testimony to the care and attention it's received over the years.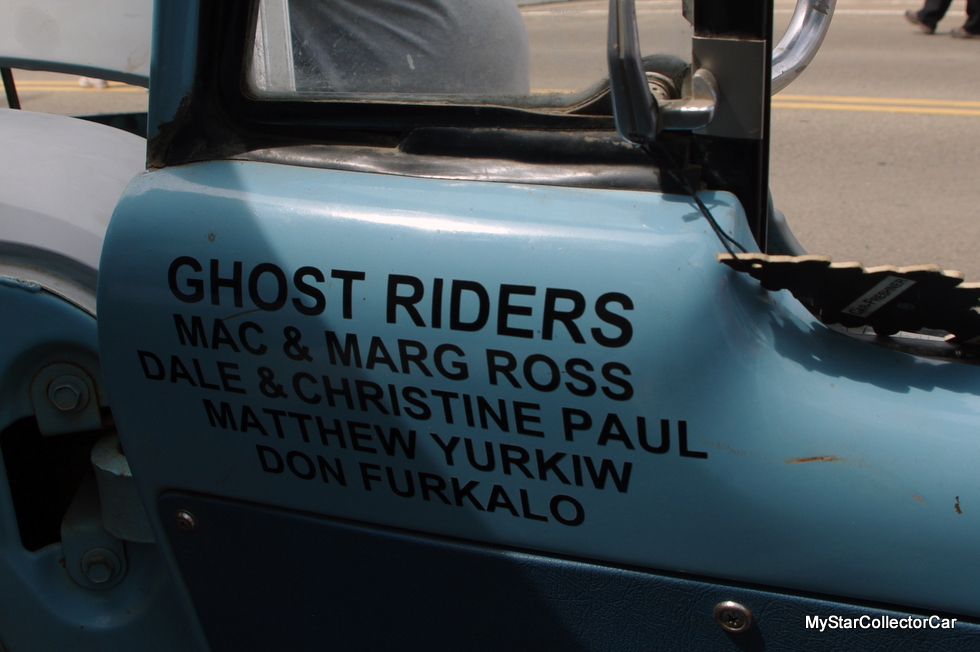 The initial test runs have been eventful since it was re-fired up. The truck ran out of transmission fluid so it limped home before any serious damage was done. The next trip saw it run out of gas but there's little doubt this big block, full-race Mopar isn't an economy machine because it burned about five gallons of gas in about five minutes.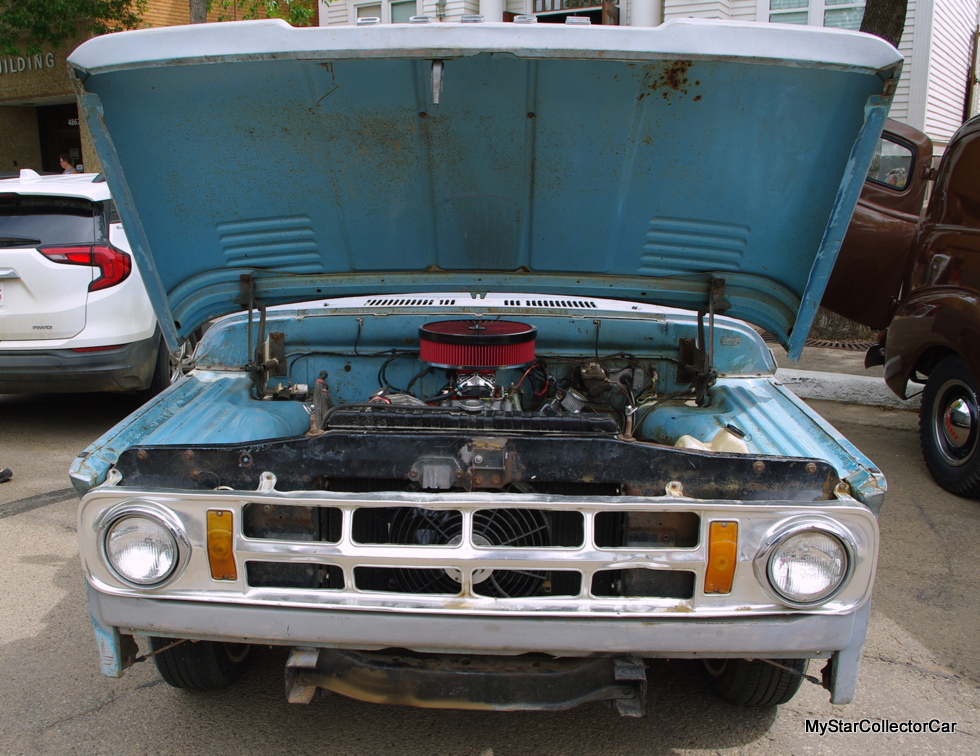 The other issue was the handling—the full race truck with track slicks just wanted to go sideways because the throttle is built for an instant-on response and the idle isn't set for a leisurely run through a parking lot.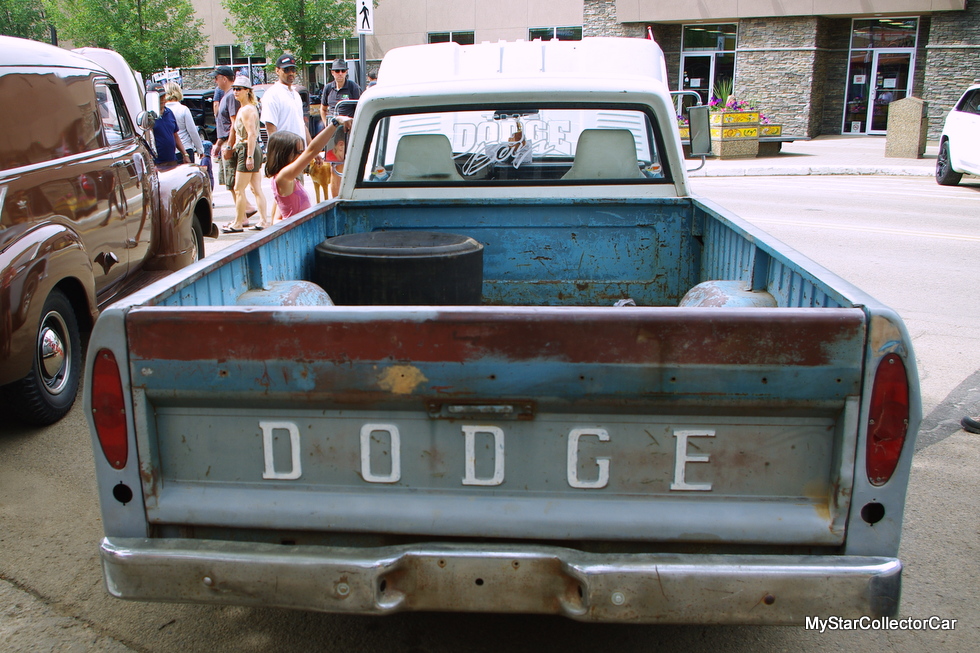 The Massons have a well-developed game plan for this old brute. They want to dial it back to the point where it can be legally registered for the road. They have a head start in one area because the truck has an electric fan to handle the heat of the big block but there are numerous details to address before the truck hits the street.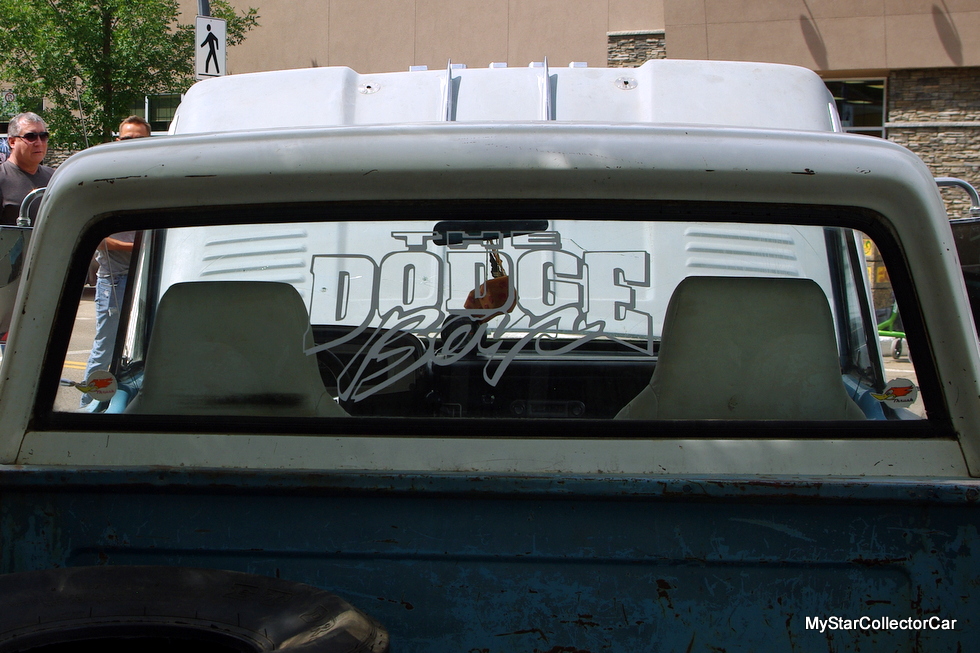 Their end game is honorable because even though Tina's grandfather left a track legacy this truck will see a new future as a streetable family legacy—she's really looking forward to driving the old Dodge farm truck with the nasty attitude.    
By: Jerry Sutherland
Jerry Sutherland is a veteran automotive writer with a primary focus on the collector car hobby. His work has been published in many outlets and publications, including the National Post, Calgary Herald, Edmonton Journal, Ottawa Citizen, Montreal Gazette, Saskatoon StarPhoenix, Regina Leader-Post,  Vancouver Sun and The Truth About Cars. He is also a regular contributor to Auto Roundup Publications.
Please re-post this if you like this article.