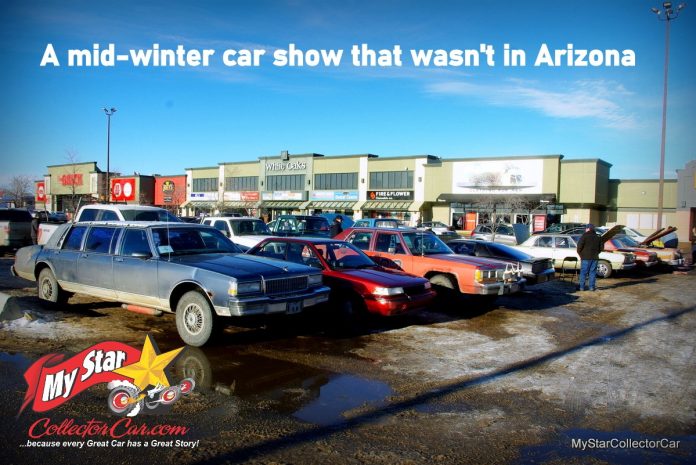 For decades, there has been an ongoing debate about the weather theory formerly known as global warming and now operating under the climate change handle.
Those of us who live in a sub-arctic climate in Alberta, Canada beg to differ with the idea our region is anything short of a giant block of ice by late fall and early winter. In fact, our latest version of winter began on November 2nd this past year, and we have already spent about 32 days below O Fahrenheit (roughly -18 Celsius) since the start of November, including the coveted minus 40-degree award where Celsius and Fahrenheit are equal measurements on a thermometer.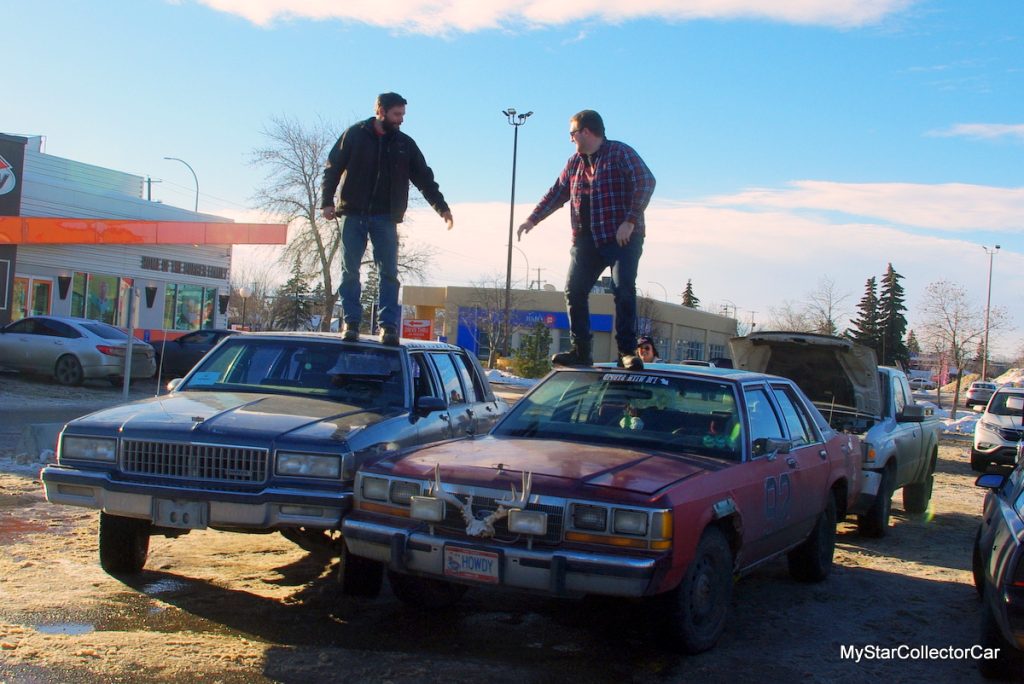 Consequently, we tend to celebrate every day during our winter season that does not strike fear in brass monkeys, including any Chinook conditions (brief episodes of warm temperatures in Alberta) that struck fear in Leo De Caprio, a Hollywood flake who is not even as smart as a brass monkey. Apparently, Leo was frightened by a Chinook when he filmed a movie in wintry Alberta and shared his stupidity with like-minded fans. Nobody told him Chinooks are a part of winter in Alberta, so the joke was most assuredly on him with Albertans.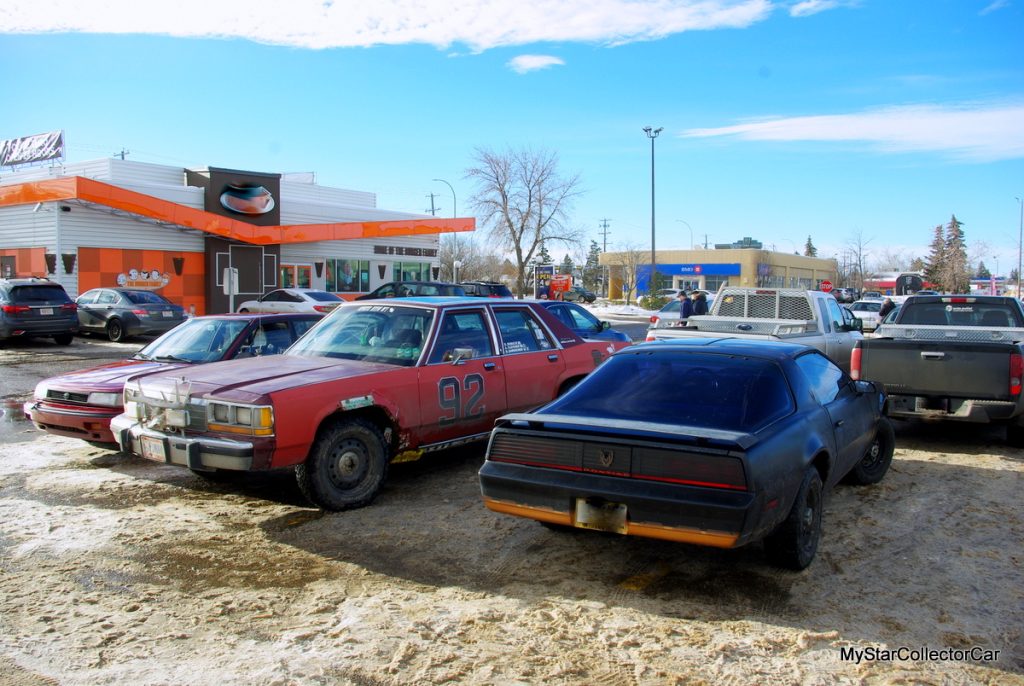 However, a rare mild winter day in Edmonton, Alberta was a gift for a group of local car guys who decided to throw a car show right in the middle of our Endless Winter cycle this past weekend. The temperature crawled above freezing and hit a balmy 44 degrees F (7 Celsius) in Edmonton on Saturday, so Ryan Sardachuk from 'We Are The Classics' decided to host a show.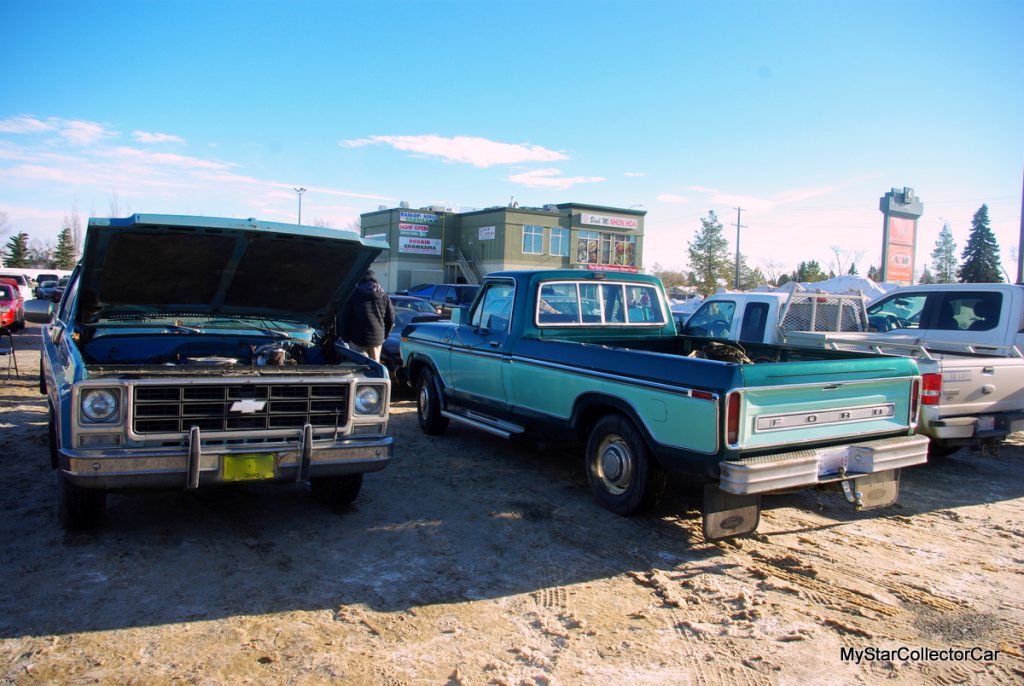 Ryan is a young guy who helped form 'We Are The Classics' with his like-minded buddies when he was a Calgary, Alberta teenager a few years ago and brought the club idea to Edmonton last year. The basic concept was ownership of a retro ride and drive it as much as possible. The emphasis was to buy cars that were underappreciated in the car hobby and needed a good home with new owners who were much younger than the cars in many cases.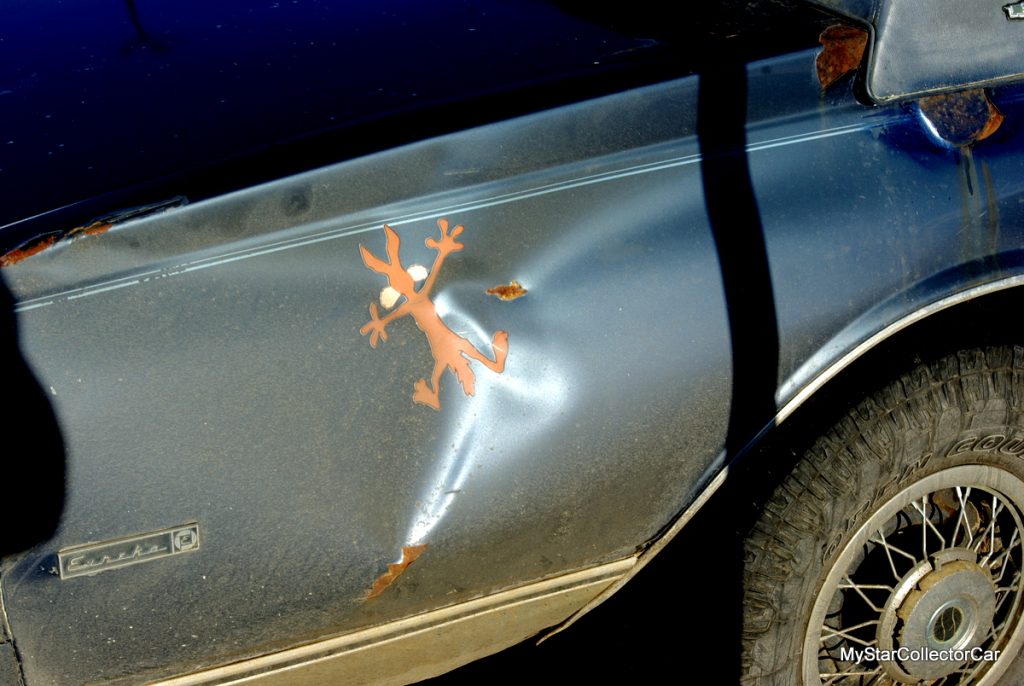 Ryan discovered other car guys who were also unafraid to drive their vehicles in winter when he moved to Edmonton, so he decided to throw a spontaneous car show during the frigid depths of an Edmonton winter.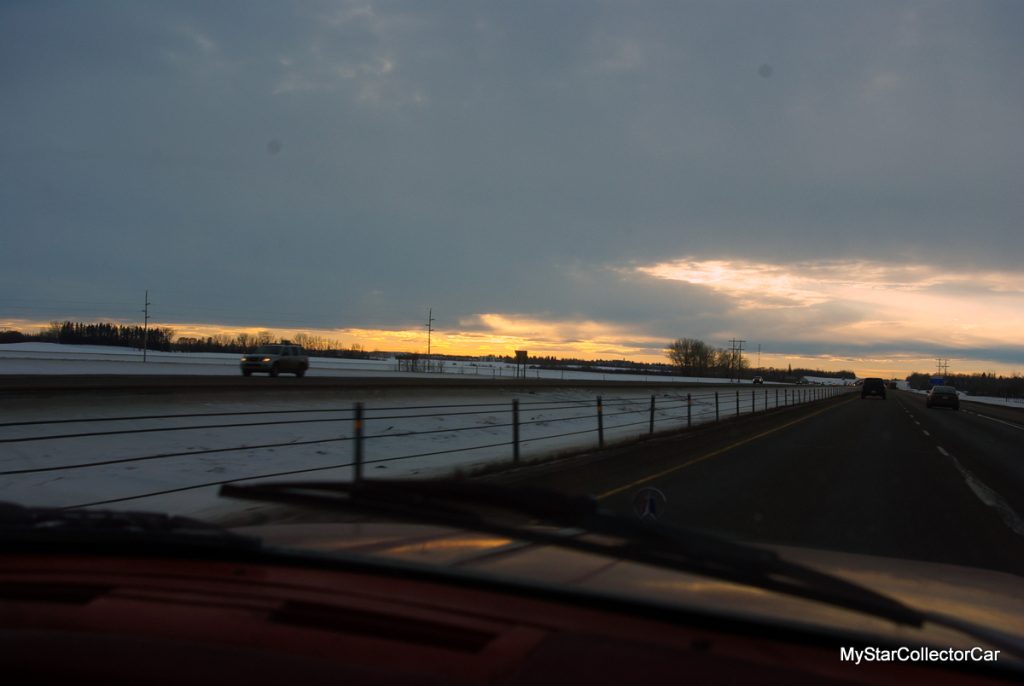 We at MyStarCollectorCar also believe the car hobby should have a winter component to it, so we decided to attend their event in a 60-year-old-car that has been used on many past occasions during the winter. It was a good way to connect with the Edmonton car community who share this philosophy.
A 1968 Plymouth Valiant caught our attention and will be the subject of a future MyStarCollectorCar article that will explain why its young owner occasionally uses his car as a family hauler even during the winter months.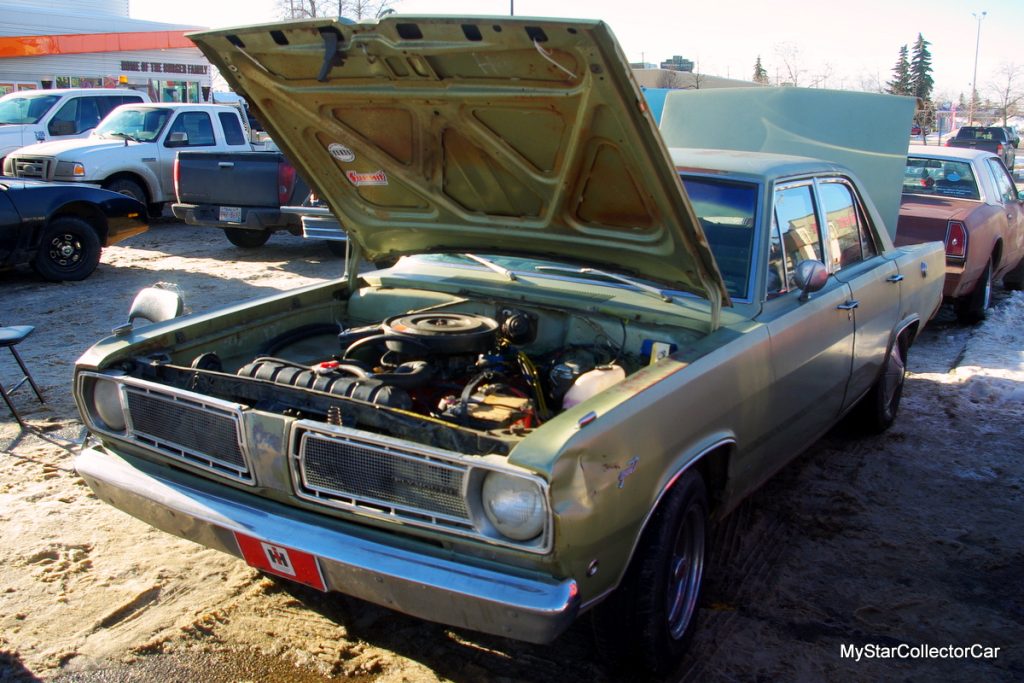 It was built to be practical in the 60s, so there's no reason this Valiant can't be practical in 2023.
A 1983 Pontiac Trans Am T-top was also at the winter car show, although its owner chose not to remove the T-tops, even though it was a balmy day by Edmonton winter standards.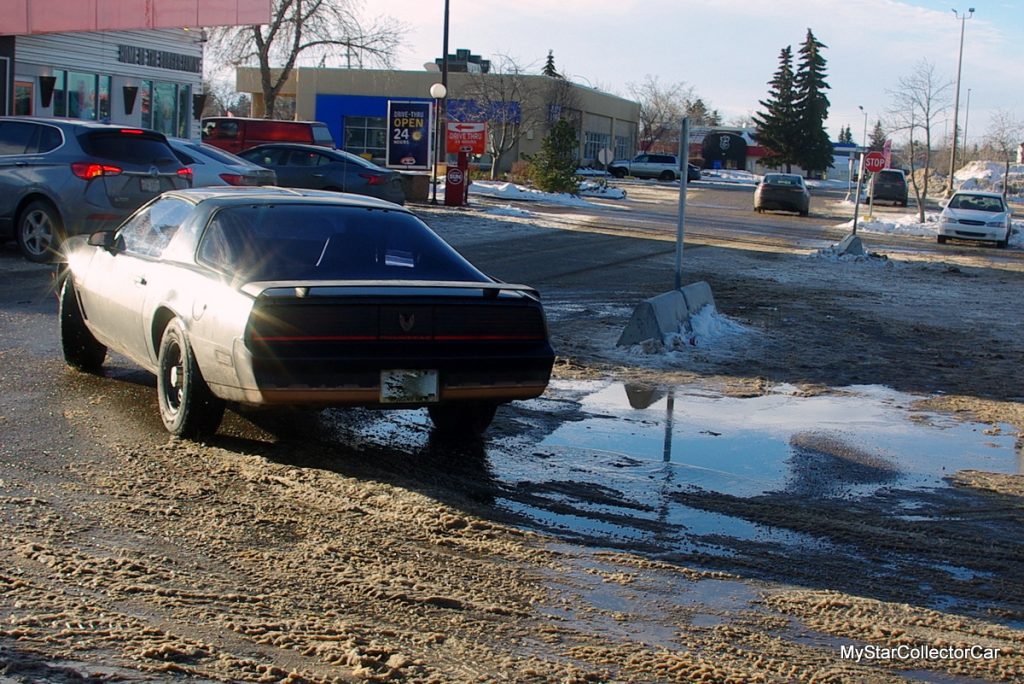 But more importantly, he drives his TA during the winter and provided MyStarCollectorCar with a solid history about the car, including its connection with the 2016 Ft. McMurray fire that destroyed major sections of that northern Alberta city. Look for the Trans Am's full story in a future MyStarCollectorCar article.
The third car on our list was a 1963 Oldsmobile Super 88 that has been a road warrior for many years with its colorful owner. The Olds is now on its 4th engine, a fact illustrated by the owner's use of decals to mark the occasions on his car. The owner has a long history of adventure with his 60-year-old car and MyStarCollectorCar will provide our readers with a full report in a future feature.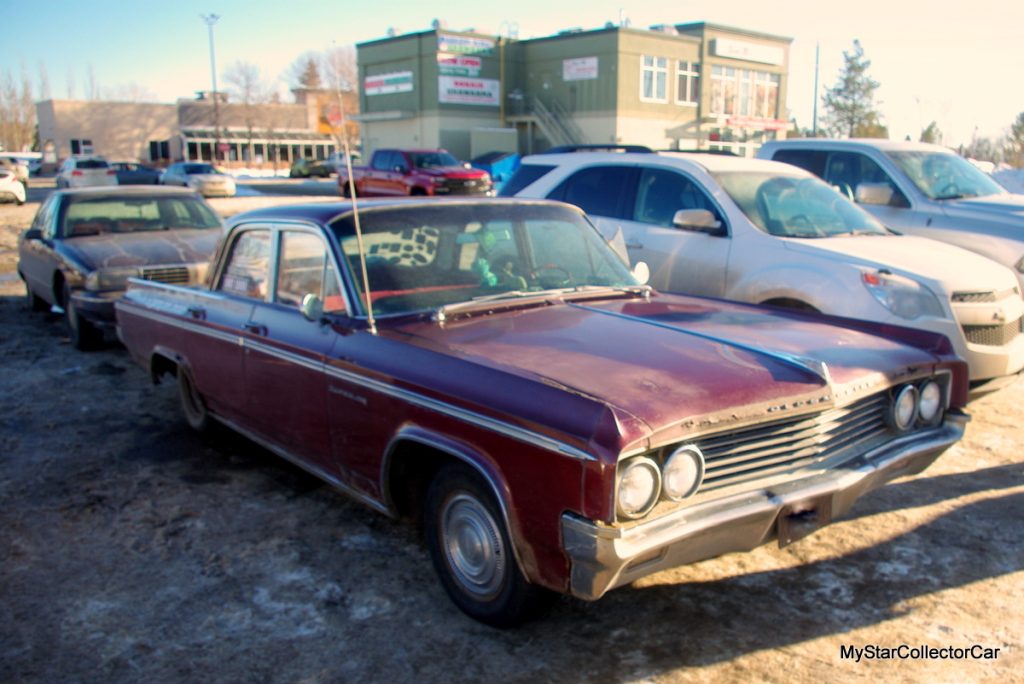 BY: Jim Sutherland
Jim Sutherland is a veteran automotive writer whose work has been published by many major print and online publications. The list includes Calgary Herald, The Truth About Cars, Red Deer Advocate, RPM Magazine, Edmonton Journal, Montreal Gazette, Windsor Star, Vancouver Province, and Post Media Wheels Section.