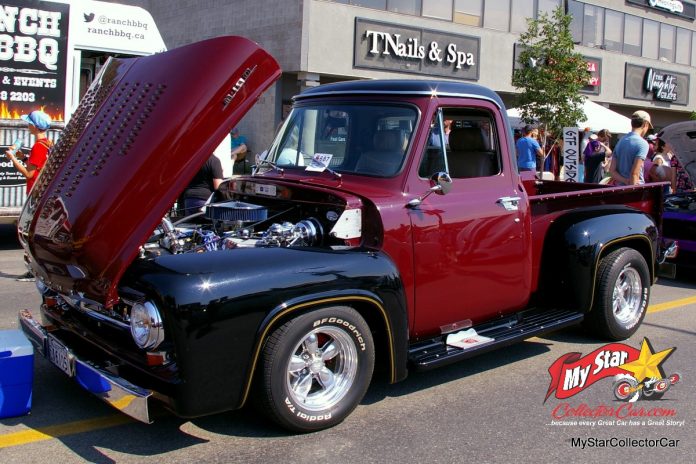 The Mercury truck brand may be new and puzzling to some of our readers, so MyStarCollectorCar feels duty-bound to explain why a vintage Ford pickup truck has a Mercury label on it-every time.
The simple answer is Mercury trucks were only built for the Canadian market before Canada and the United States' automotive markets began to merge following the 1965 Auto Pact agreement that eliminated trade barriers.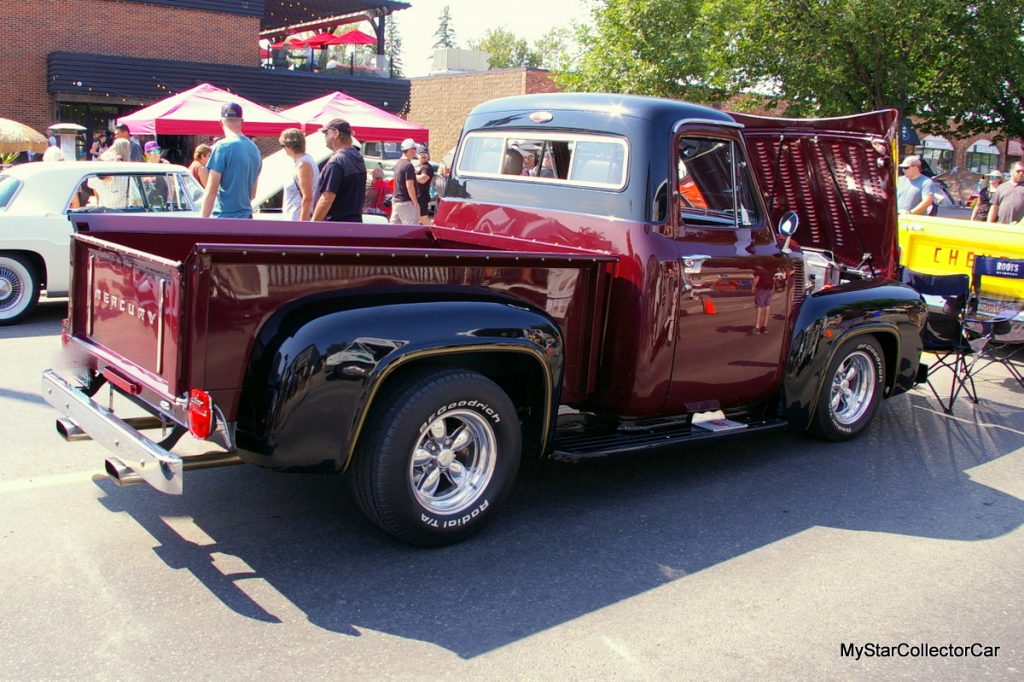 A 1953 Mercury M-100 pickup truck with a cool two-tone paint job caught our attention at a large car show before we even noticed it had a 428 big block under its hood. Owner Tony Guest is justifiably proud of his resto mod Merc truck and loves the fact it has a Mercury S-55 engine under its louvered hood.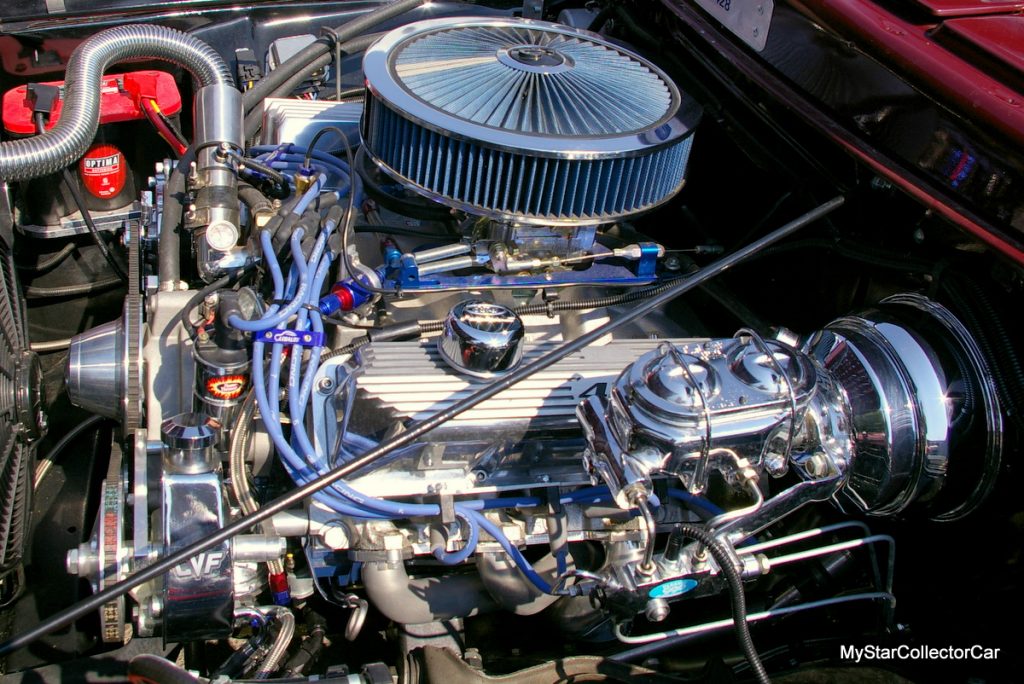 Tony is a huge Ford fan and is always disappointed when he spots a Chevy small block in a vintage Blue Oval vehicle. He recognizes the Chevy conversion process is easier and has many available aftermarket adaptor parts simplify the process, but Tony still believes Ford-in-Ford is the only way to go in a build.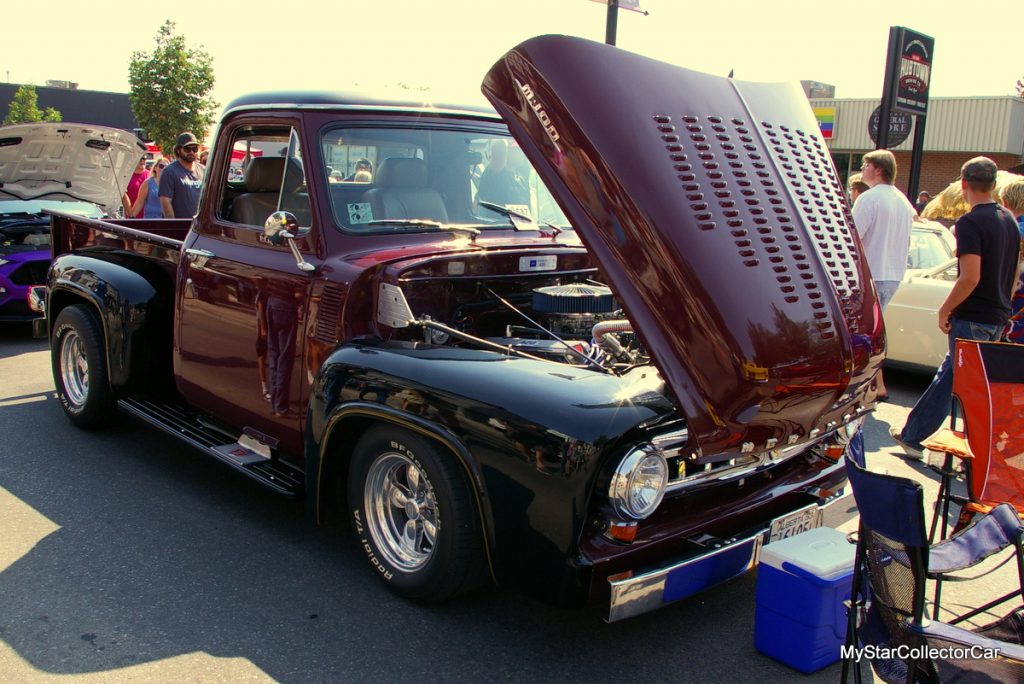 Tony acquired his Mercury pickup from a seller in Nova Scotia Canada, on the other side of the country from him, but the truck's former owner provided many photos and an honest description of the 70-year-old pickup, so Tony bought it.
The big block Merc engine is mated to a Ford C-6 automatic transmission that can handle the 428's power and deliver it to the truck's sturdy Ford 9-inch rear end. Tony is a talented car guy and was able to fabricate the Merc's motor mounts since there "is no such thing as aftermarket Ford big block engine mounts", in his words.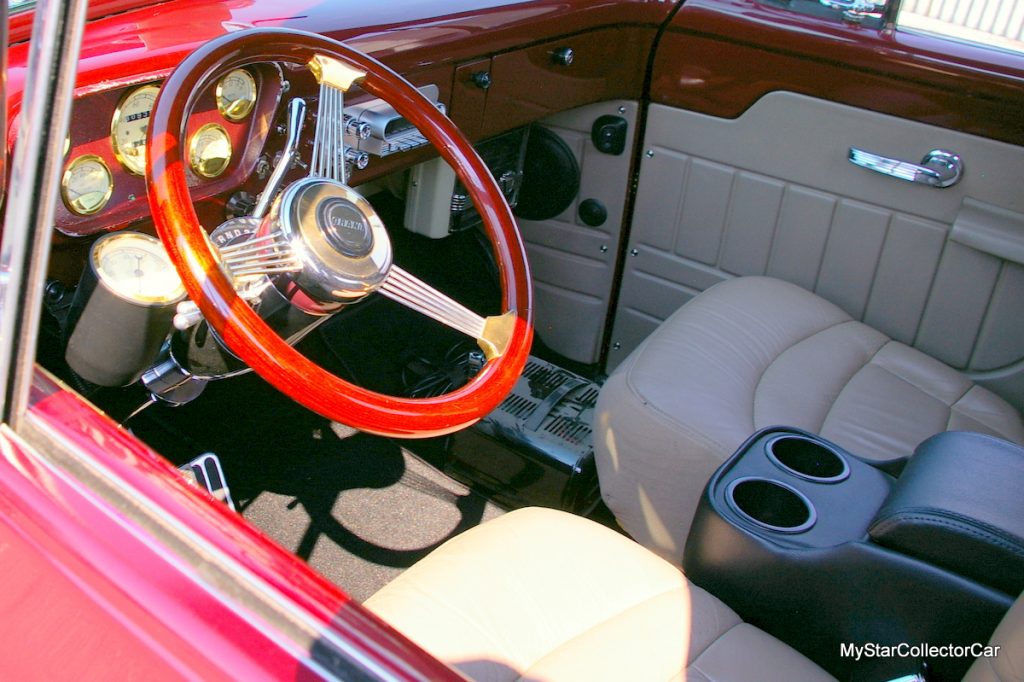 Tony wanted to line up the 428 better in the engine bay, so he moved the oil filter and fabricated a radiator housing for the upgraded cooling system in his vintage Merc pickup. He admitted wedging a Mercury big block engine into the '53 pickup "was so much harder than other choices", but Tony is very happy he chose that route.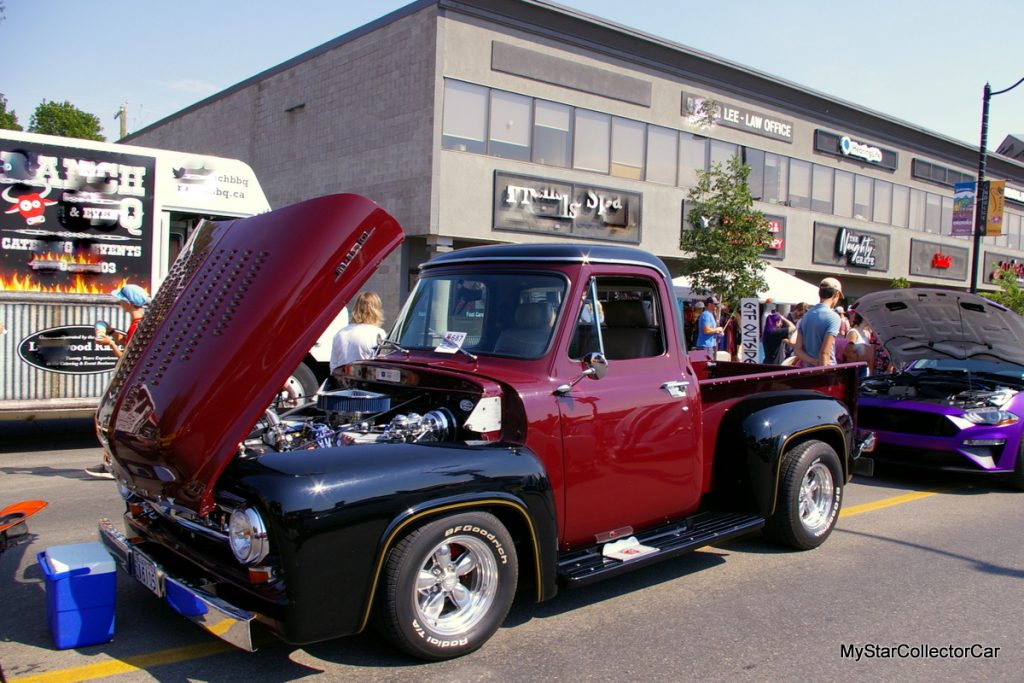 The front clip on the car does indeed have a Chevy element because it was donated by a Camaro and has been a solid performer for Tony. The '53 Merc also has a modern four-wheel disc brake system to handle the higher speeds.
Power brakes, power windows, power steering, tilt steering wheel, along with power seats from a Ford Explorer are a few of the extra creature comforts added to the 1953 Mercury truck, but Tony intends to add cruise control and a shorter brake pedal into the mix so he can have a more comfortable driving experience.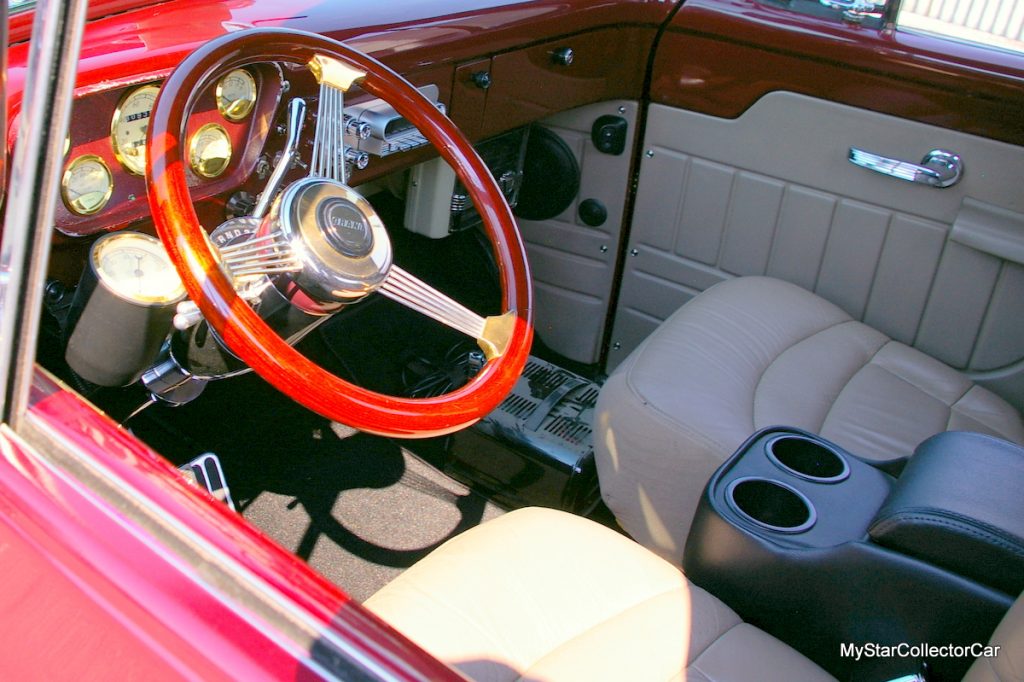 Tony told MyStarCollectorCar he puts about 1000 miles a year behind the wheel of his Mercury, and we believe he will add to that total once he makes the changes to the brake pedal and adds cruise control.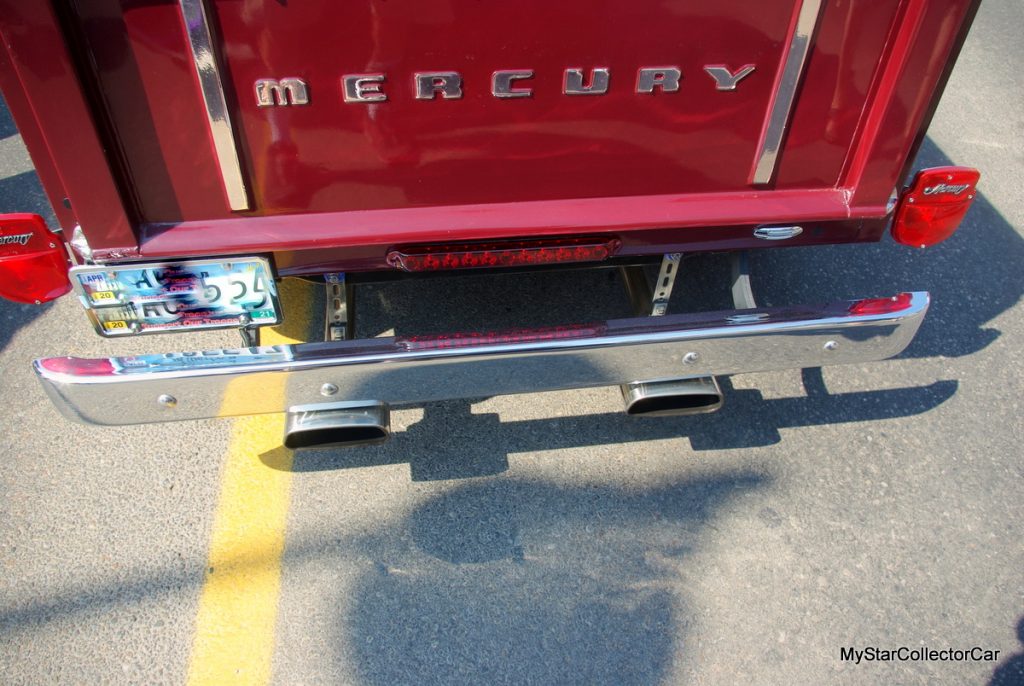 BY: Jim Sutherland
Jim Sutherland is a veteran automotive writer whose work has been published by many major print and online publications. The list includes Calgary Herald, The Truth About Cars, Red Deer Advocate, RPM Magazine, Edmonton Journal, Montreal Gazette, Windsor Star, Vancouver Province, and Post Media Wheels Section.