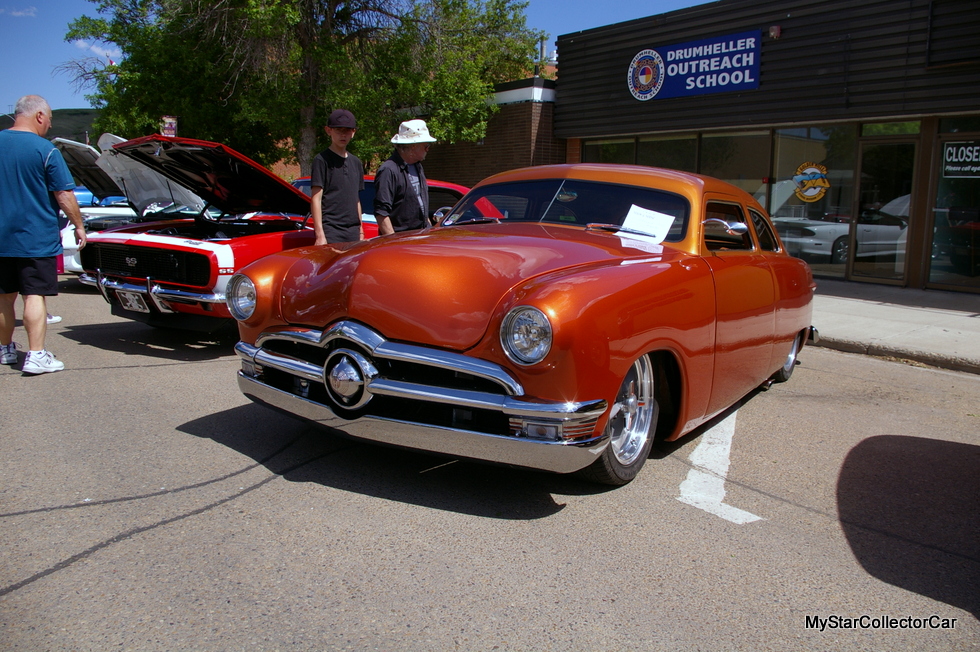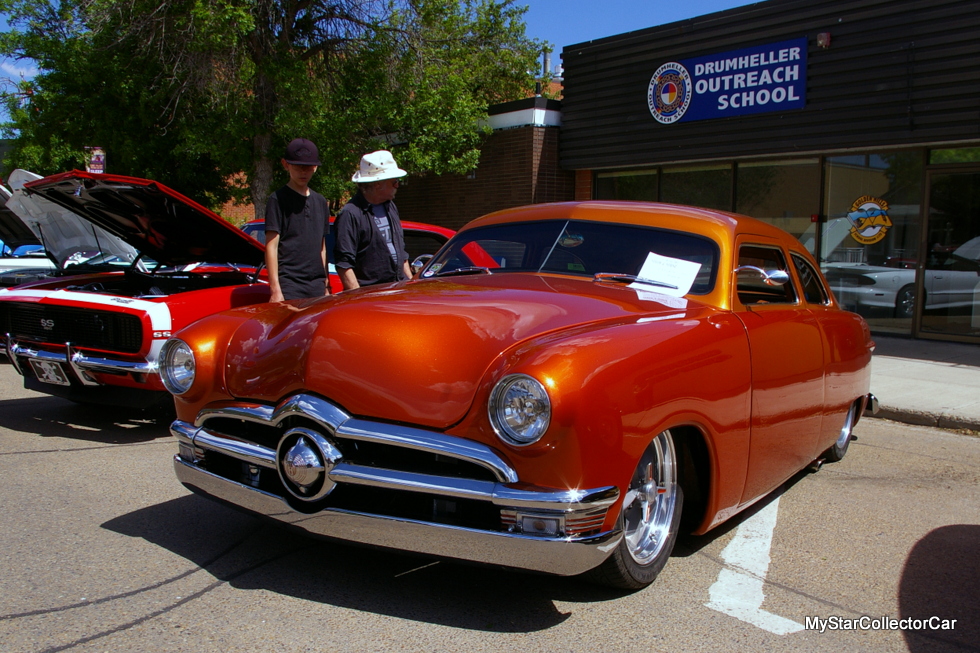 The late Forties and early Fifties was a golden era for the Ford boys because it was a time when they built a future automotive legend.
The 1949 Ford was the first year of a three year production run that changed the game in the car hobby.
These cars were a huge departure in style from the 1947 Ford; a car which was largely a placeholder while the Blue Oval Boys created a car that became known as the Shoebox Ford.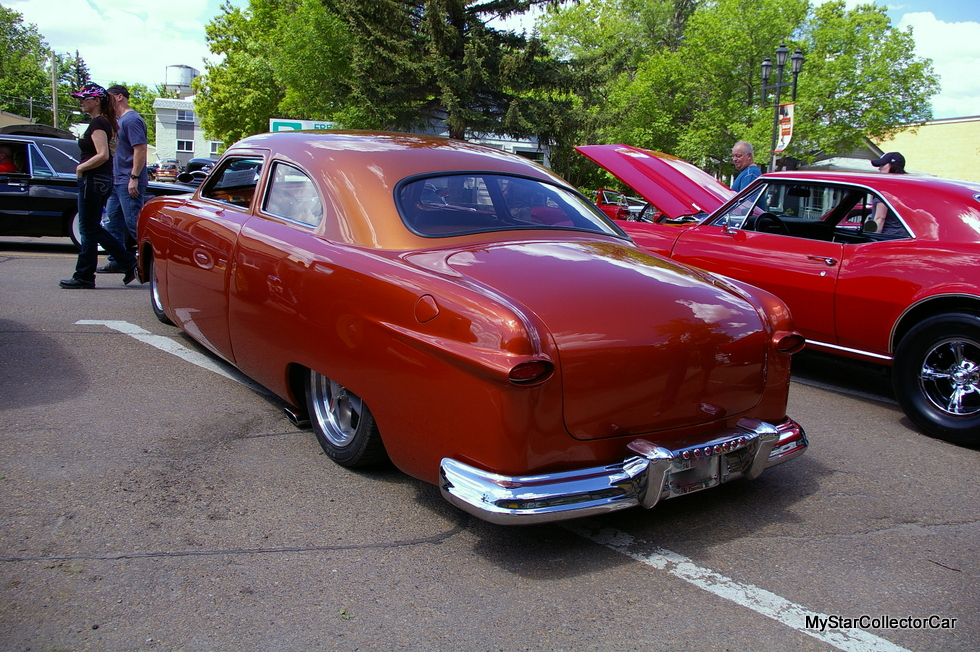 The Shoebox Ford had a modern sleek sided appearance that eliminated the bulgy fenders found on the '47 Ford. The Shoebox Fords were popular in their earliest years and became a big part of the custom and hot rod culture of the 50s and 60s.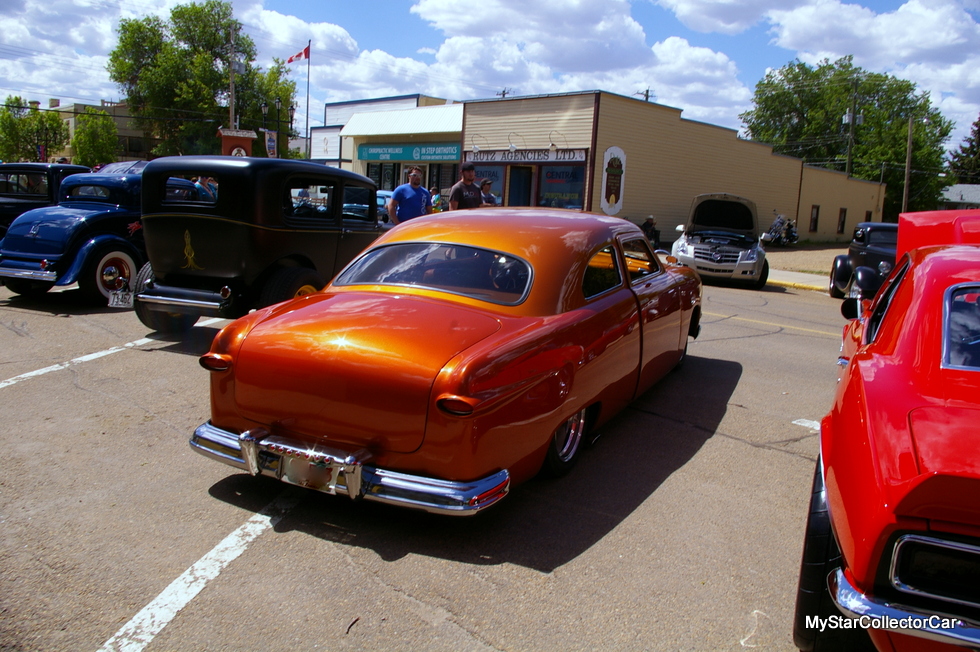 Shoebox Fords are still a legend in car circles and command plenty of attention at shows. A 1950 custom Shoebox Ford at a recent show raised that bar even higher because it was a stunning example of talent blended with creativity.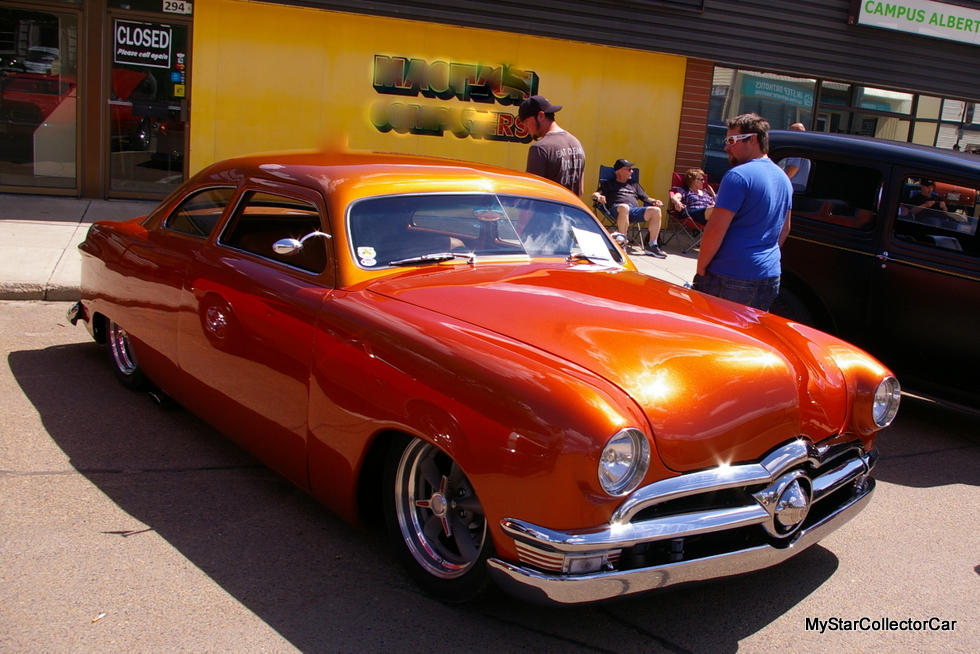 Owner Garland Jesso took a hands-on approach to his Shoebox project with plenty of help from his talented car guy friends. The roof chop was the start of something very special with the '50 Ford because the C-pillar was massaged into a mild fastback look that really works on Garland's Shoebox Ford.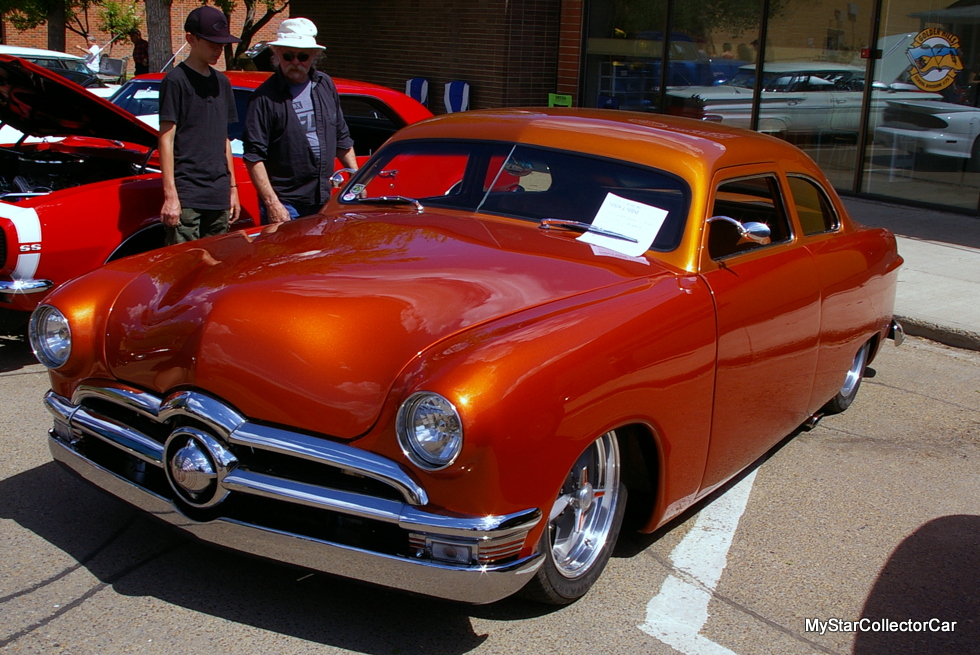 The car started out as a barn find for Garland and he had big plans for it. He put a 383 Stroker under the hood because he wanted to build a car that was both fast and easy to fix with good access to power train parts.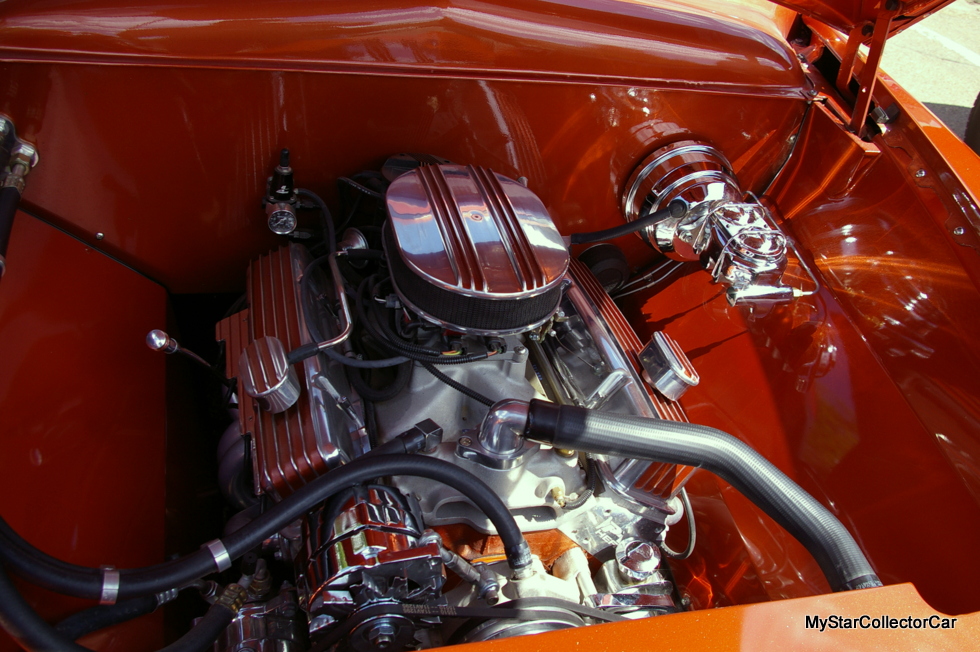 A small block Chevy made sense to Garland because he likes to drive his cars over long distances and wanted to have a good parts supply in case of a mechanical issue.

The Ford is now in its second year on the road and Garland intends to drive it to the Spokane Good Guys show, about a 7 ½ hour drive from his home on a future road adventure. The trip should be very comfortable because Garland has all of the modern touches in his Shoebox, including power everything and a custom interior with early 21st century Pontiac Grand Prix front seats.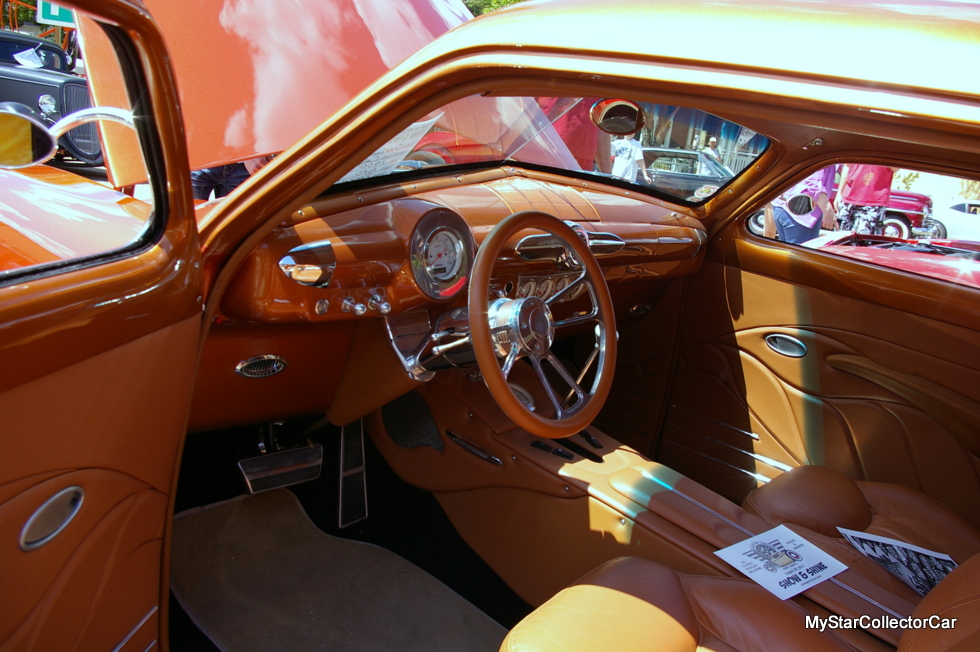 The car's lights has been frenched front and back, along with an extra LED center brake light that replaces a Mercury symbol found on a 1951 bumper that was used in the custom rear bumper built from a few early 50s Ford bumpers.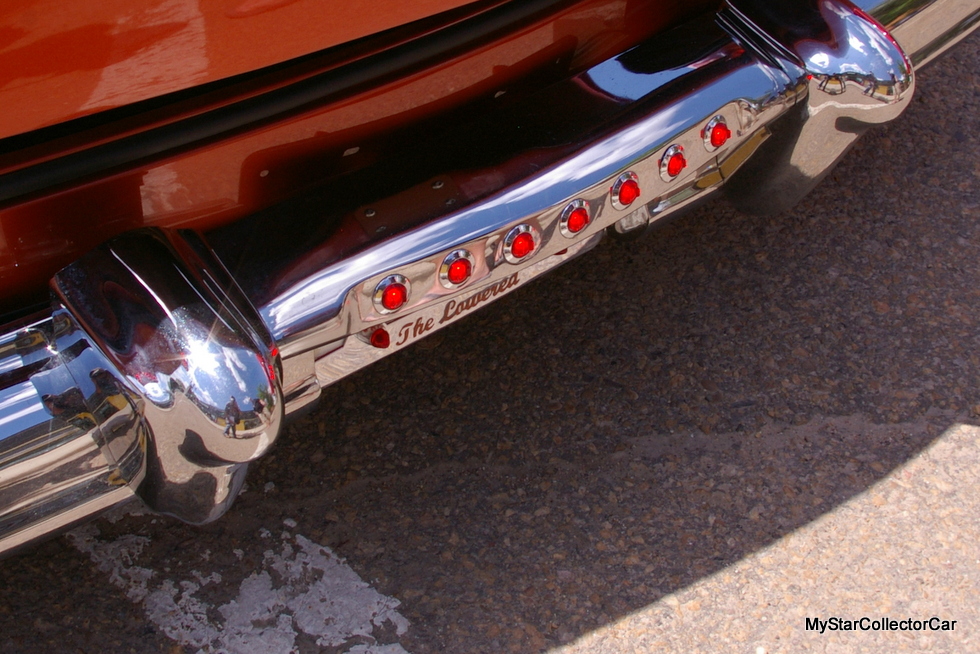 The car now has 4-wheel disc brakes to slow down the Shoebox when Garland makes full use of the Stroker Chevy's generous amount of horses.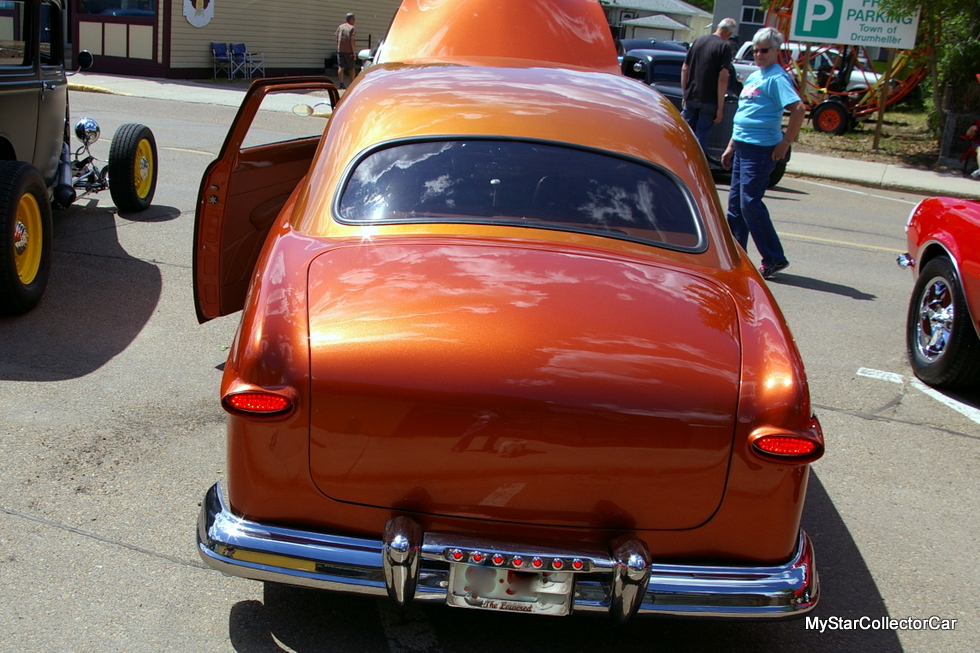 Perhaps the strongest component of the custom Shoebox Ford is its striking two tone paint job. Garland was torn between the two colors and asked for opinions on the decision. The opinions were pretty strong: use both colors.
Garland is very happy that he took their advice because the two colors have turned his Ford into a show winner. Garland is also happy because his unique color is a one-off secret custom blend that cannot be duplicated-just like KFC and Coca Cola recipes are kept in secrecy.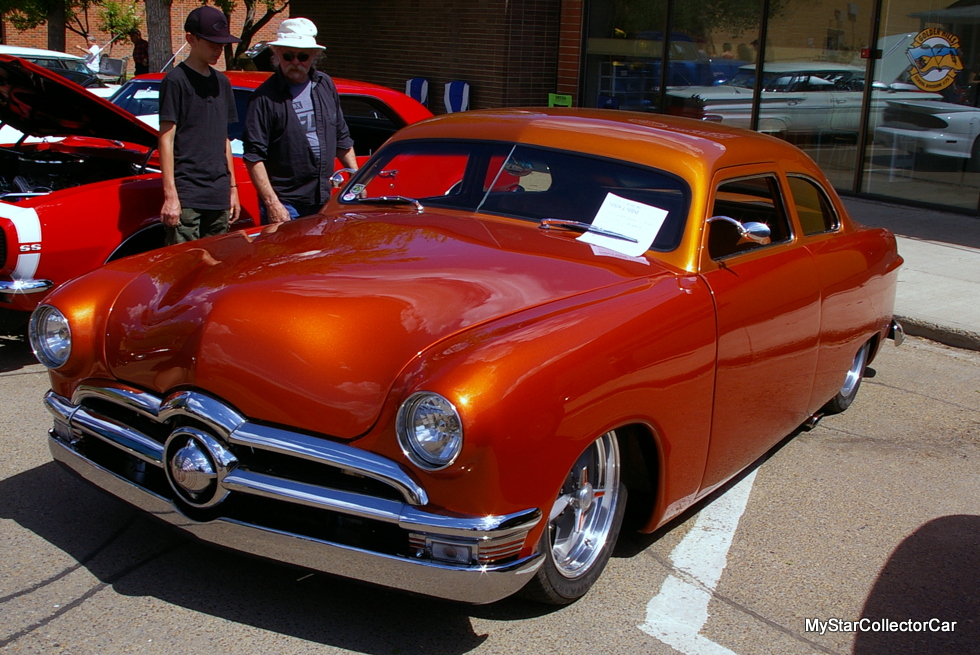 We at MyStarCollectorCar love everything about Garland's custom Shoebox, including his basic philosophy: "I build them to drive them".
Jim Sutherland
CLICK HERE to Like us on Facebook
CLICK HERE to Follow us on Twitter
CLICK HERE to Follow us on Pinterest
Please re-post this if you like this article.