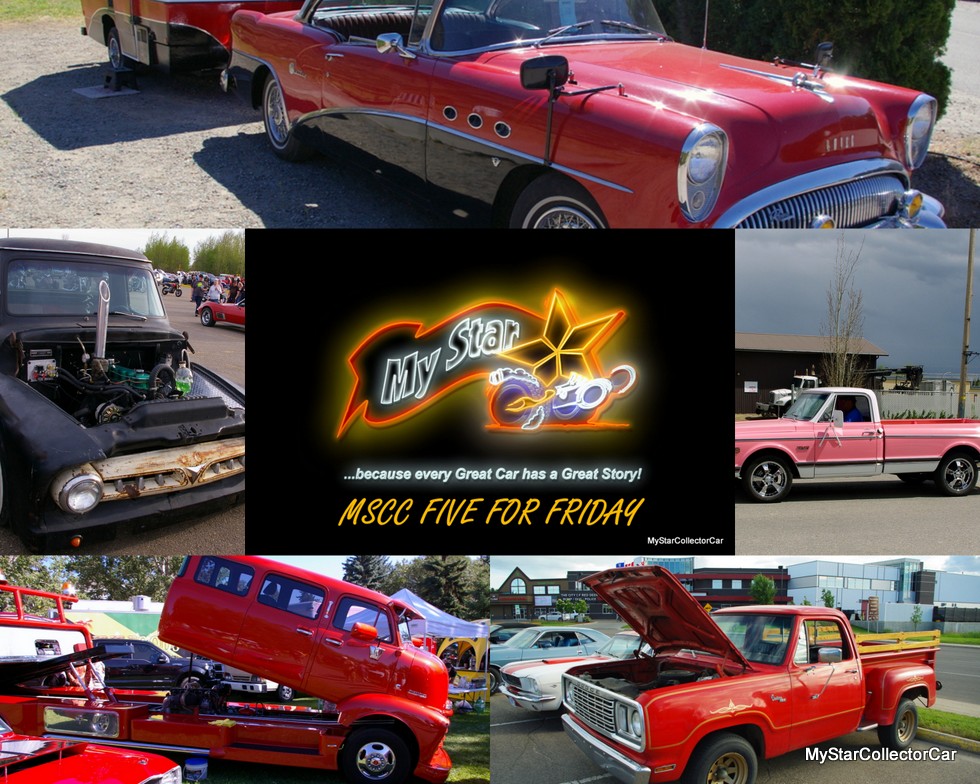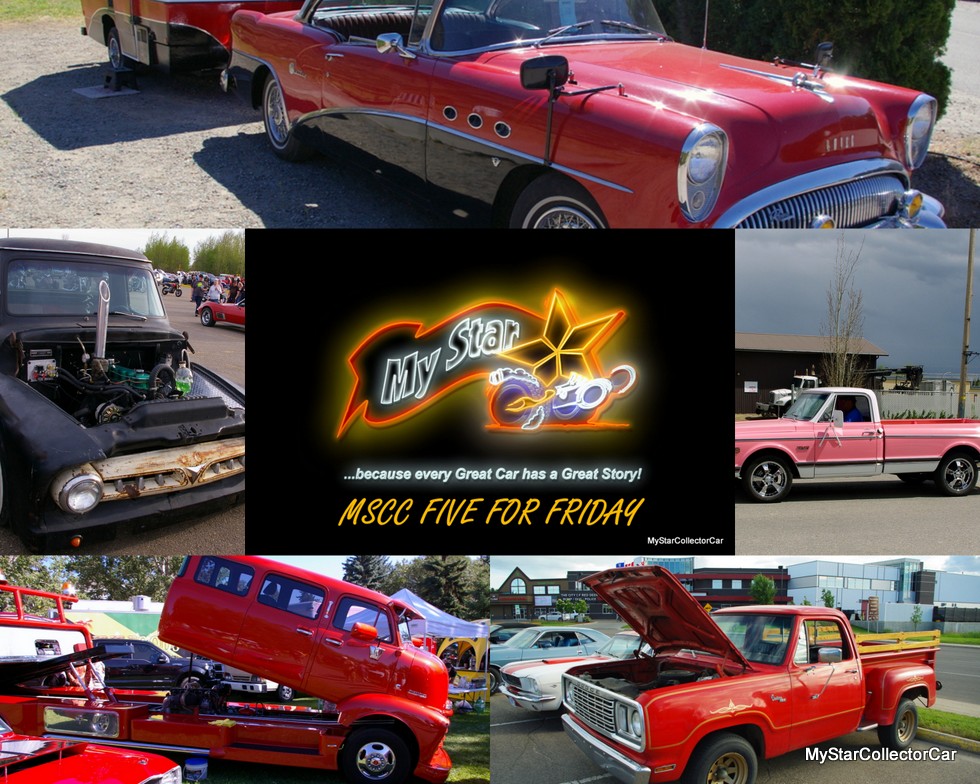 This article may be the toughest assignment I have ever given myself here at MyStarCollectorCar because I loved every vintage car and truck this past summer.
There is still some summer left for us at MyStar so we will revisit this topic again at the end of the car show year, but right now there are more than enough rides for me to start the ball rolling on my five favorite stories at this point.
The first of the season took place in early May with a 1953 Mercury resto mod truck that was owned and built by a young car guy with plenty of talent and ambition. The result was an excellent example of an old school build done by a 21st century guy.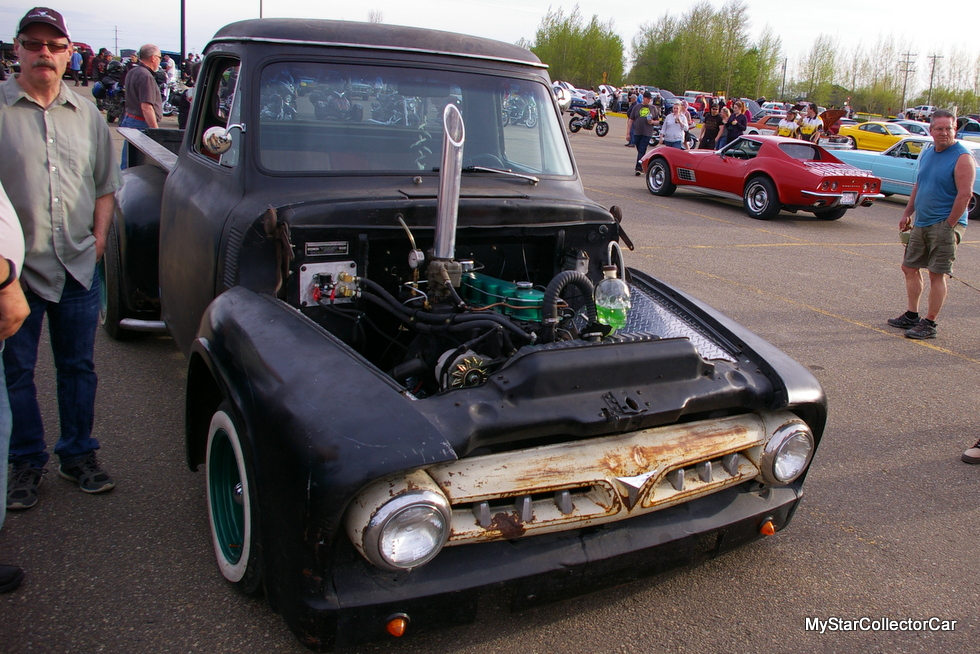 The second of the season also took place in early May and involved a pink 1971 GMC pickup truck that I initially believed was a custom color. The entire vintage vehicle hobby is a big classroom for me because I learn along the way.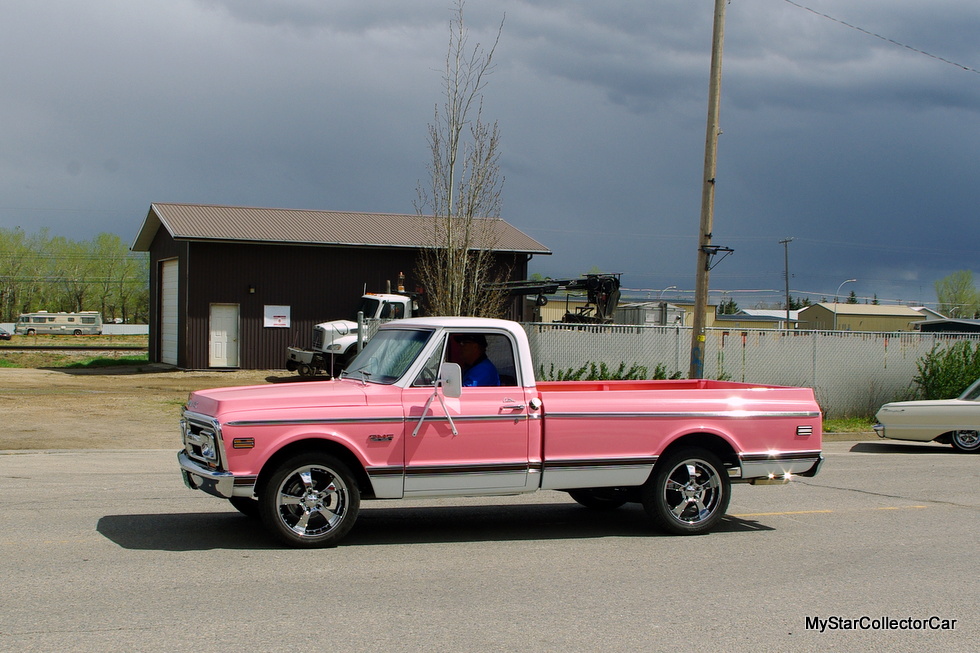 I learned pink was indeed a factory color for GMC in 1971 and this owner was lucky enough to own a very rare truck from the General. He was also smart enough to keep the truck in its original condition.

A 1950 Ford Custom shoe box stole the show in late May because it was built to the highest possible level of excellence by its owner. The result was a stunning example of a shoe box Ford that had undergone a major transformation from a cool post-war ride into a crowd-pleasing custom ride.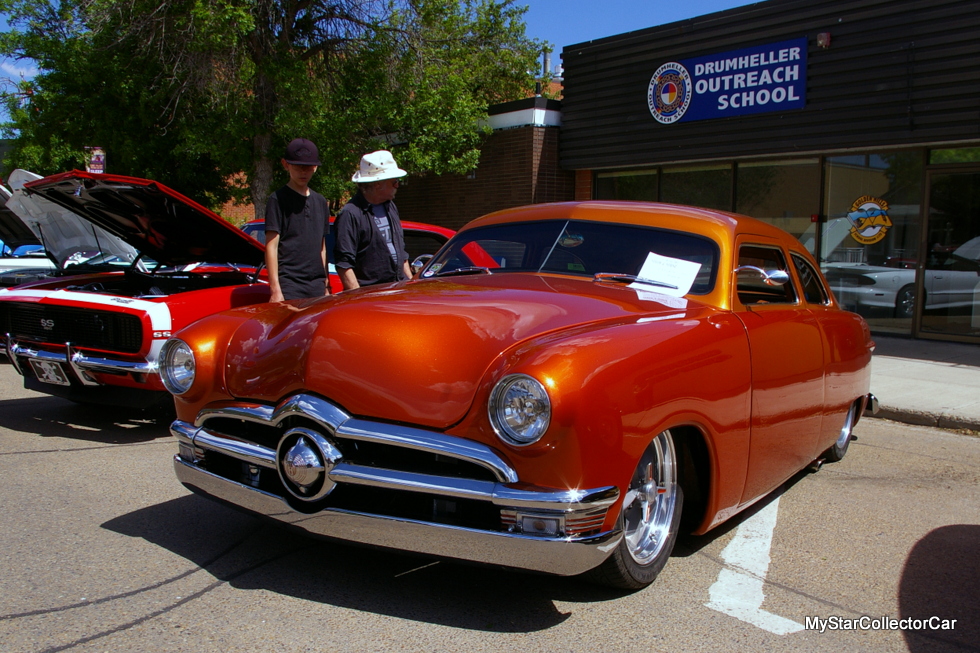 The third of the season occurred in late June and involved a 1977 Dodge Warlock. The 40-year-old pickup was a case of mistaken identity for me because I assumed it was a plucked Little Red Express until I got the full details from its owner.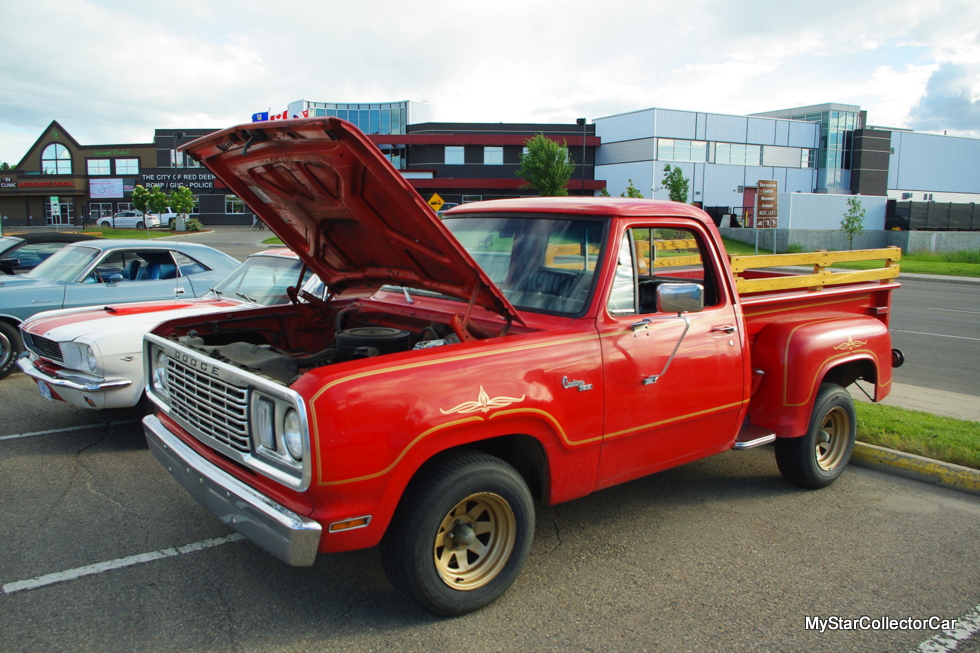 The truck was a legacy vehicle that had been in one family since brand new and was now owned by a third generation member of this family. The truck was a survivor and wore its history like a badge of honor-and it was indeed an honor for me to get the full story behind this Mopar.
I mentioned my toughest task for this article was picking the top 5 stories because it is an impossible task, particularly when it came to the Coast to Coasters on their 50th anniversary trip from one coast of Canada (the West Coast) to the other side of Canada (the East Coast).
Consequently, I almost had to flip a coin to include my fourth story of the 2017 season because every one of the Coast to Coasters drove a vintage vehicle (and pulled a trailer in some cases).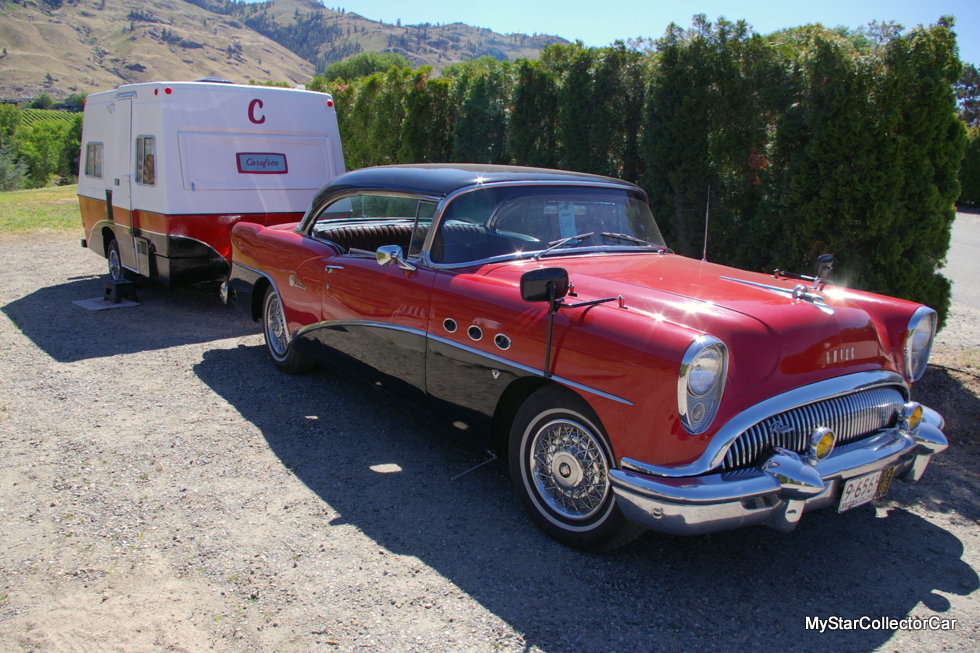 MyStarCollectorCar caught up with these adventurers on Canada Day during the 150th anniversary of the country's independence in Osoyoos, British Columbia.
MSCC met these car guy and girl super stars during the early stages of their long journey and we were thoroughly impressed with every person on the trip. I picked an almost-stock 1954 Buick Century pulling a newer trailer because its owner remained true to the old school engineering with the 63-year-old car.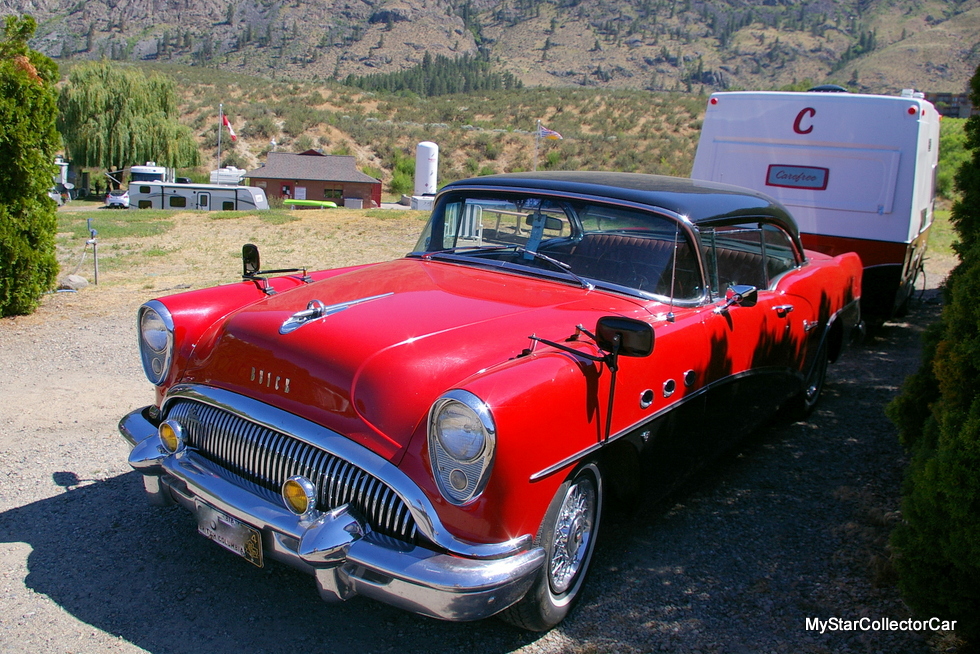 My fifth and final (for this piece because there are so many worthy picks) choice was a 1951 Chevy COE custom that was taken to an unbelievable level by its ultra-talented owner. I got the full story behind the truck this August. My most difficult tasks for the COE were an interview and photos because the truck and its owner were always mobbed with curious onlookers.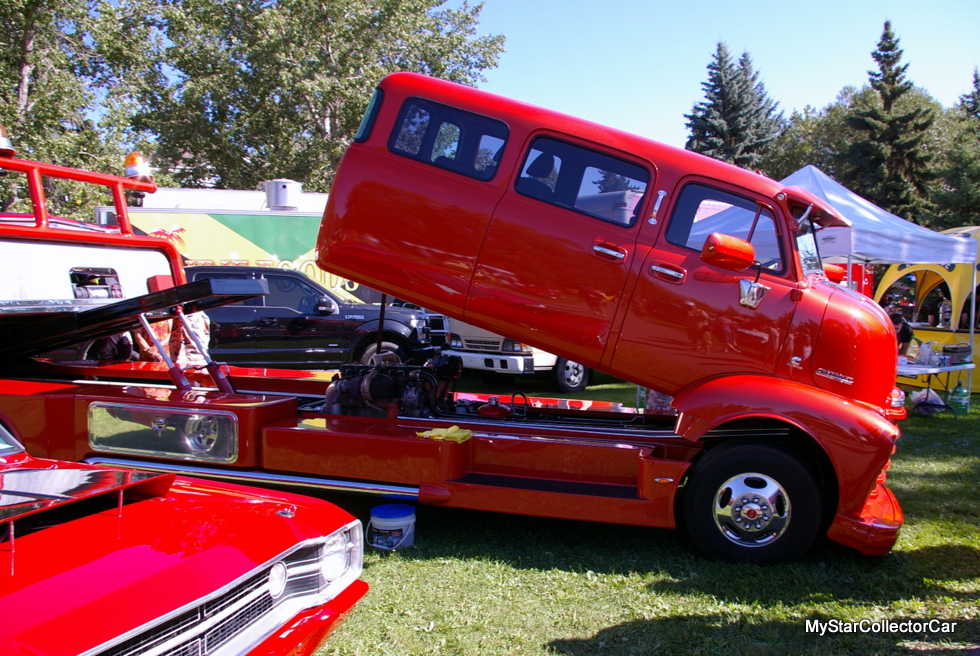 Patience is a virtue for us at MSCC and we use patience every week of the car show season to get the best stories we encounter at these events. We just follow the mobs.
Jim Sutherland
CLICK HERE to Like us on Facebook
CLICK HERE to Follow us on Twitter
CLICK HERE to Follow us on Pinterest