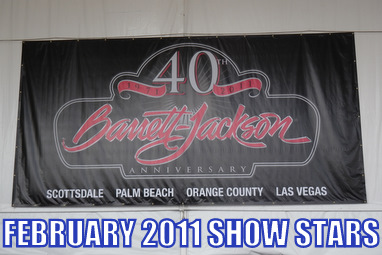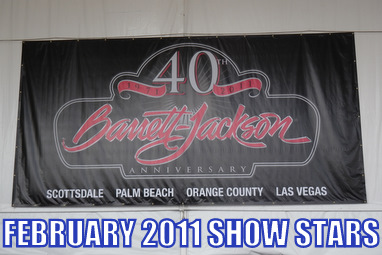 The "Stars of the Show" section is primarily built around a typical small town car show. There's a simple reason for that-the heart of the old car hobby is found in every small town car show in every small town on the planet.
We like that philosophy at mystarcollectorcar.com.
There is a huge car show in the middle of winter that everybody gets to see because it's on TV-it's called Barrett-Jackson Scottsdale. Most MSCC regular readers will know that at best, we're ambivalent about the Barrett-Jackson auctions.
But we're also car guys and in the dark winter days of January we're like everybody else-we look forward to the sunny days and the old iron seen on this multi-day TV show.
There's nothing like talking about classic rides-this TV program may open up debates… but they're car guy debates.
Reality TV with a point.
Despite its shortcomings, there is no argument that the Barrett-Jackson auction has some of the most incredible iron you'll ever see on TV… you don't even have to leave the comfort zone of your couch.
Here are some of the cars of the Barrett-Jackson Scottsdale Auction 2011.
Many thanks to Don Sutherland for the pictures-our Barrett-Jackson roving reporter.
Jerry Sutherland @mystarcollectorcar.com