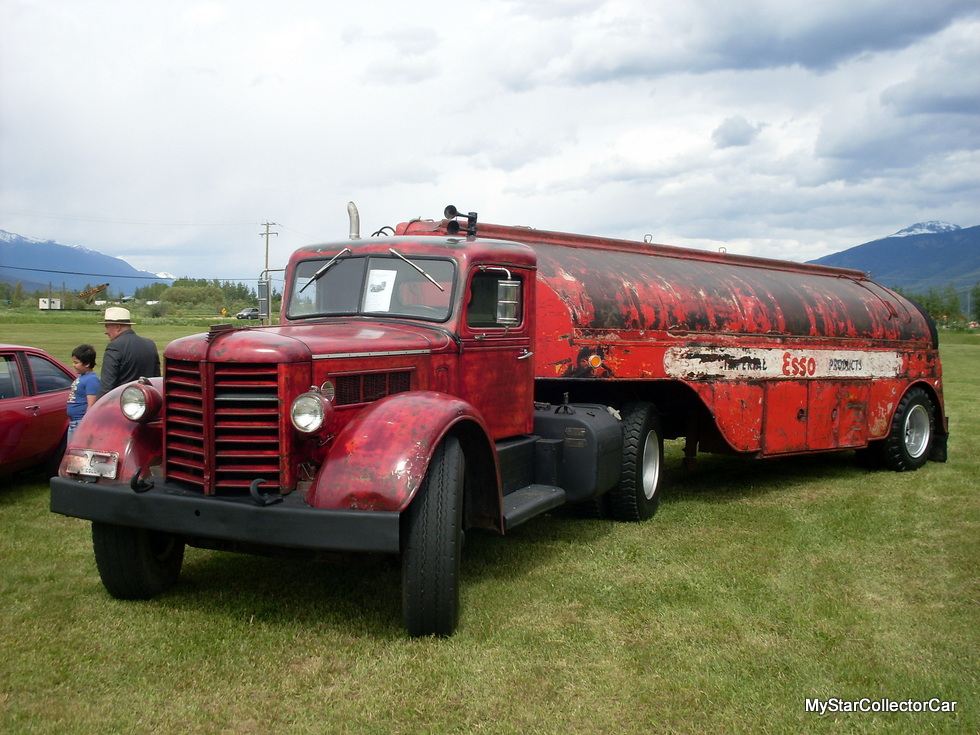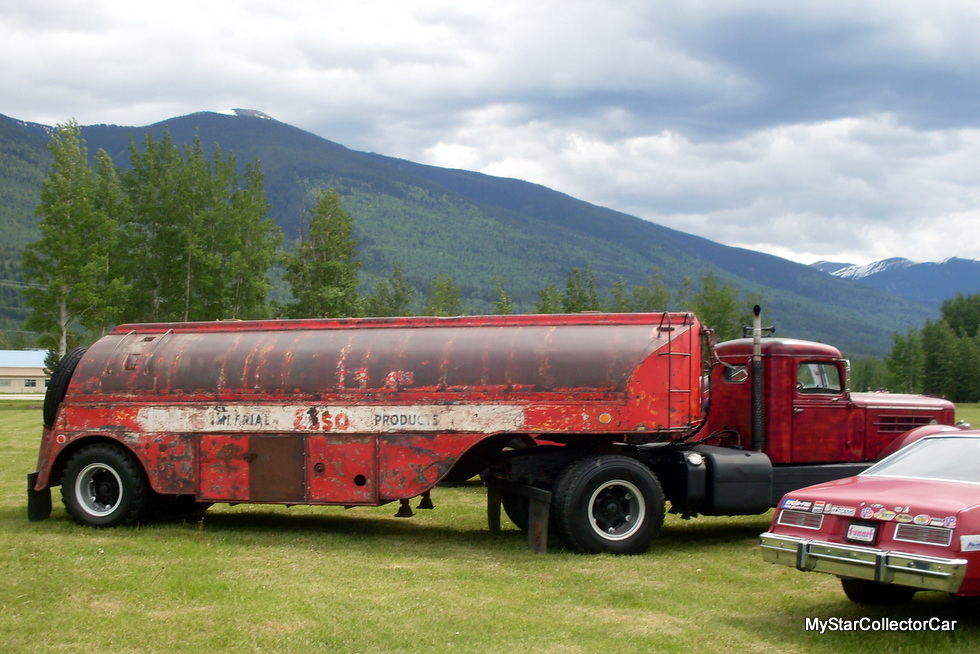 The term "bush car" has many different meanings because bush cars have different phases in life.
Some bush cars get pulled out after a brief hibernation while others are stuck in the wilderness so long they become one with nature.   
This tractor-tanker combination had a big connection with nature.
The truck is a 1948 Federal. Federals came through in a big way during WW II but the history goes back to 1910. Federal Motor Truck Company built basic, simple working machines in Detroit and they attracted buyers who liked the company's focus on building functional, reliable trucks.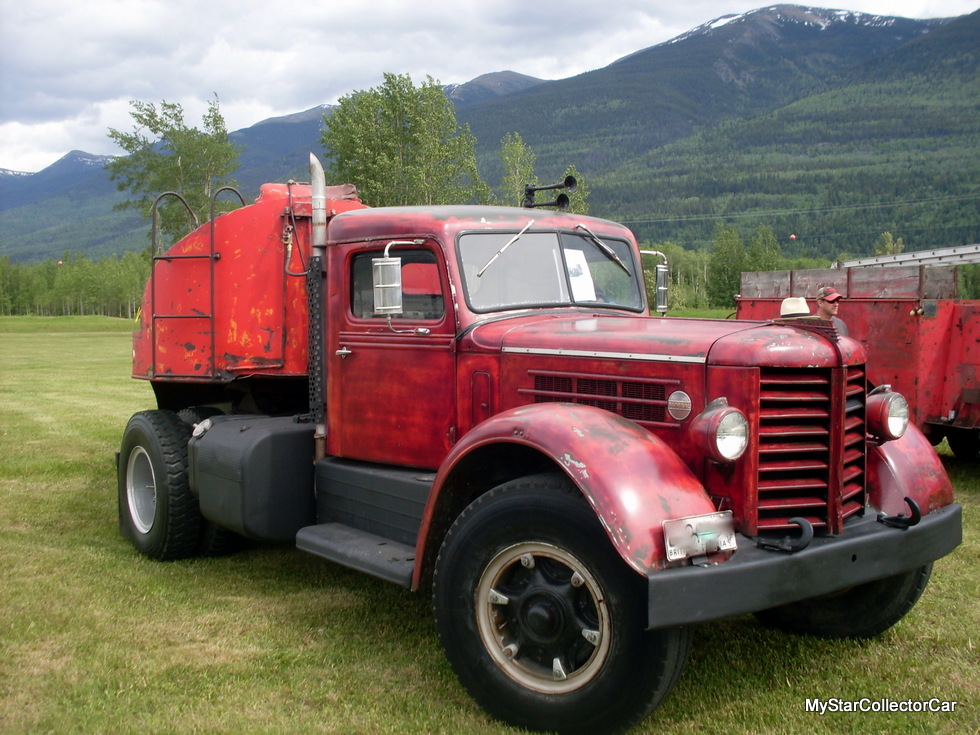 Their reputation was solid but Federal was squeezed out by competition—independents were sitting ducks in the 50s because bigger manufacturers had massive resources behind them. They built their last US truck in 1959 after a long run in the commercial truck world. The Second World War extended their life but Federal Motor Truck Company couldn't fight the economic reality  faced by every small independent manufacturer in the 20th Century.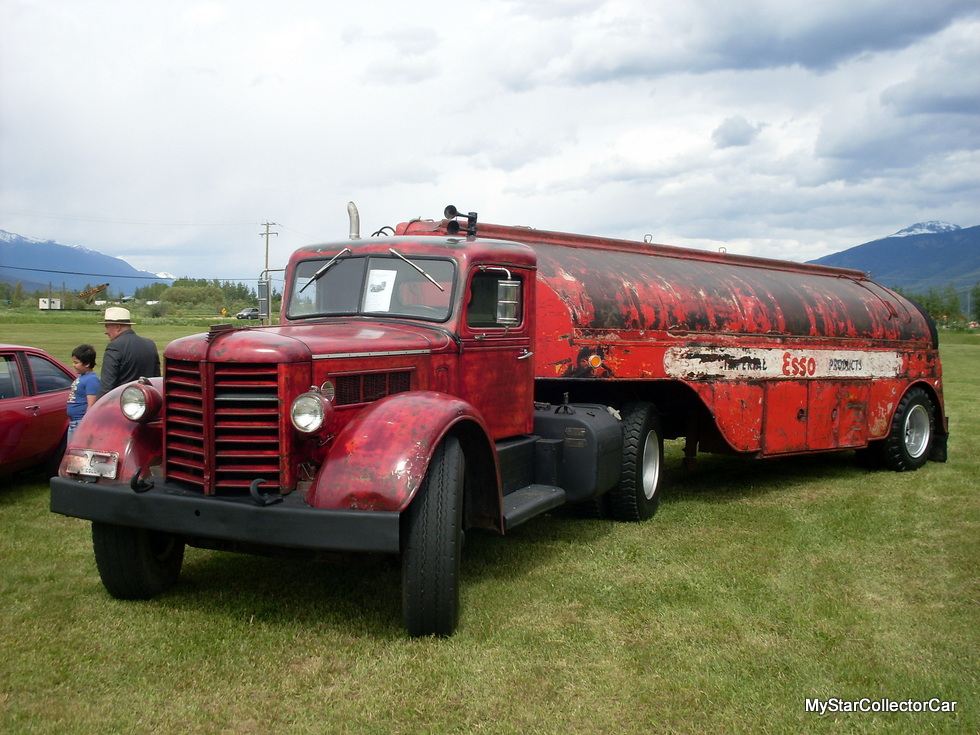 This '48 Federal is basically a survivor. It "ran but it wasn't reliable" so the engine was redone and now you can "drive it anywhere"—if you're not in a hurry. This is a very low-geared, gas powered, 6-cylinder so it won't break any speed records (and very few speed limits). It might take you two days to get there but this Federal won't leave you by the side of the road.

That's how they built trucks 69 years ago.
There are two ways to approach an old truck project. You can turn it into a pristine, factory mint version or you can showcase its working life and age by leaving the paint virtually intact. The TV buzzword is "patina" but less pretentious guys simply call it old paint—TV guys are not like real car guys.
The '48 Federal wears its shopworn paint like a badge of honor and the only concession to new tech is the clear coat.  It protects the 'decades of hard work' look for future generation to see how real trucks worked in the real world almost 70 years ago. There is nothing even remotely hi-tech about this old truck.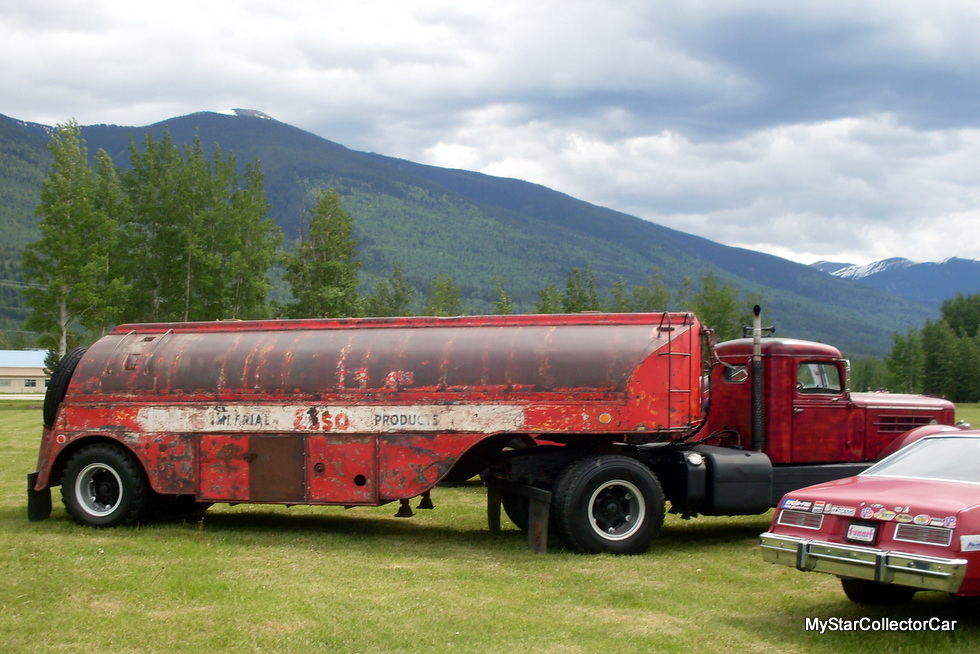 There were numerous hours put into the truck but the tanker behind it was an equally difficult project. This old ESSO tanker was almost lost to nature. It was covered in moss and almost invisible to the naked eye. They had to literally "cut a trail out of the bush" to even move this piece of commercial vehicle history.
They dragged it out of its natural hiding spot and spent many hours cleaning the old tanker. The condition of the ESSO fuel hauler surprised everyone because the more they uncovered, the more impressive the tanker looked.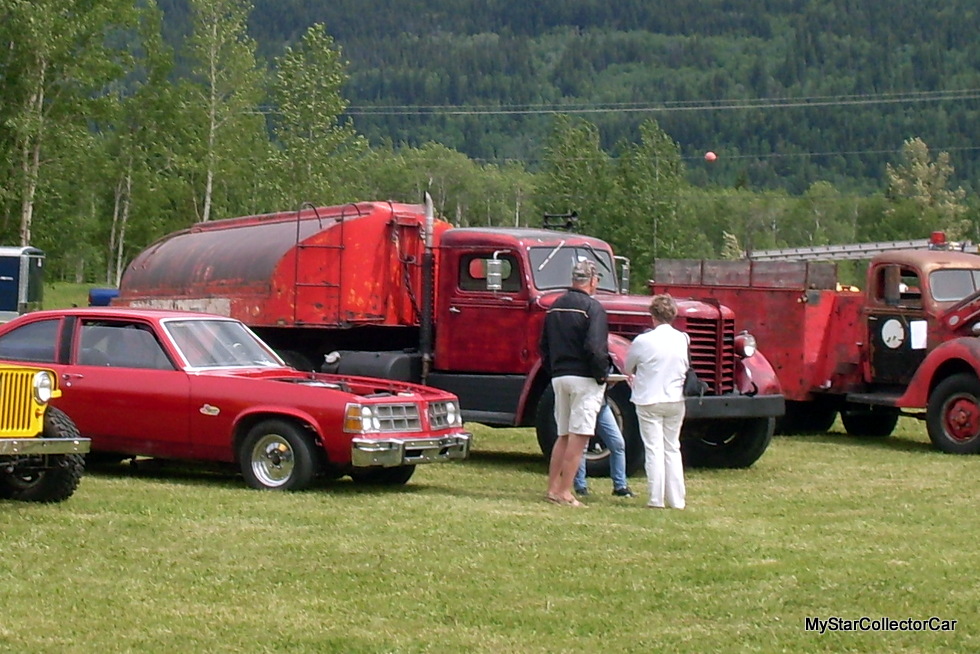 It looked well-worn but the tank was in great and the signage was exceptional after years of life under a blanket of moss. You could still read the ESSO sign from half a mile away at the show.
The truck and tanker fit like they came out of the factory together so they make an incredible visual combination plus they represent a bygone era when an independent truck builder could pump out a solid, reliable rig.
Jerry Sutherland
CLICK HERE to Like us on Facebook
CLICK HERE to Follow us on Twitter
CLICK HERE to Follow us on Pinterest
Please re-post this if you like this article.