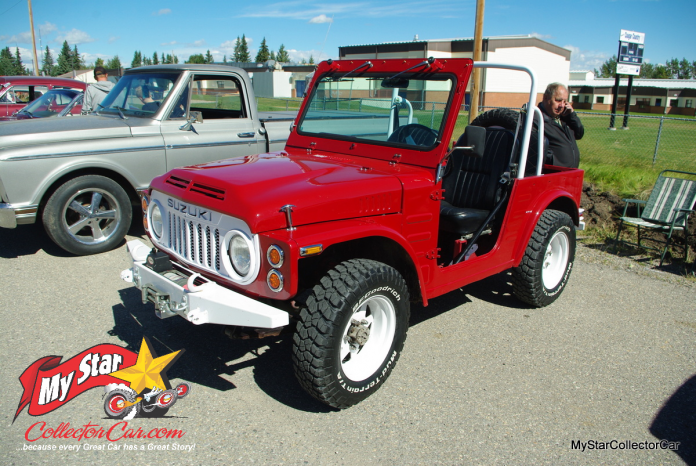 The little Suzuki 4×4 debuted in the 1970s and it immediately developed a cult following.
They scored high on the cute factor, but these little mules also ranked high on the practicality factor.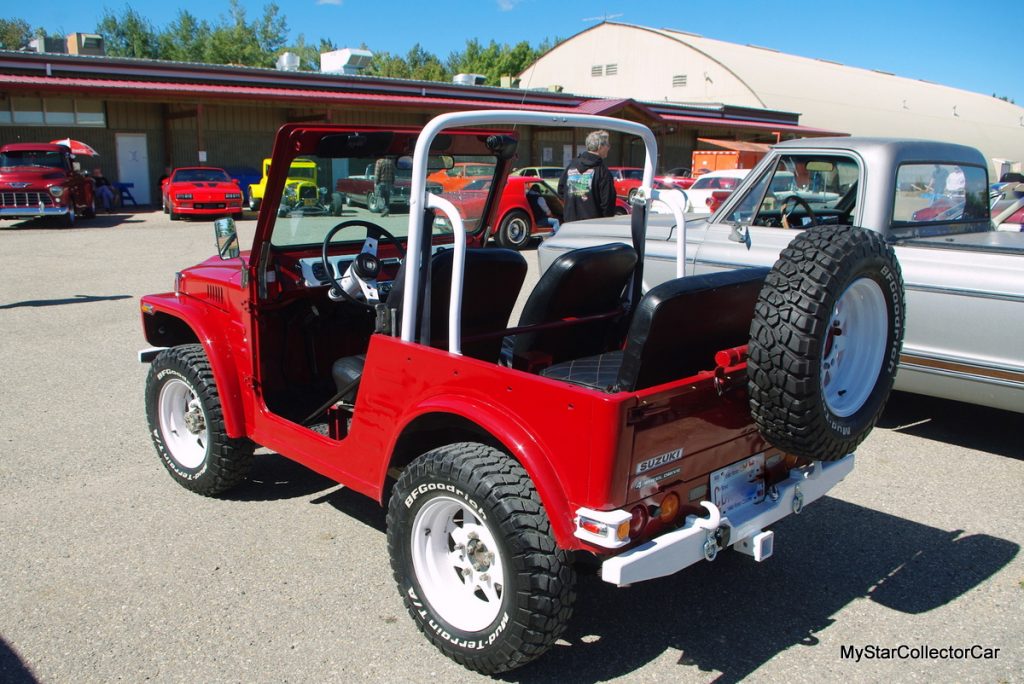 Andy Kadyk is the owner of this little Japanese workhorse and he's no stranger to the Suzuki 4×4. He explained how he, "Fixed up seven or eight of them", so he's very familiar with how they tick. Andy "likes the look of them" so he dedicated a lot of time and effort to the Suzuki 4×4 cause.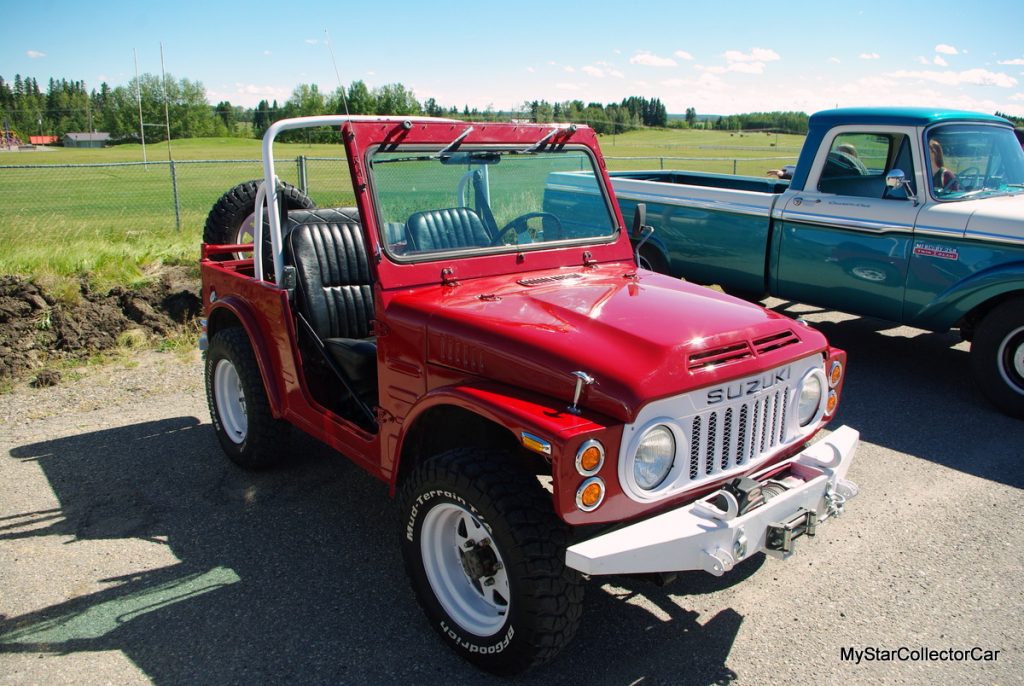 One of his past (and favorite) projects was a pink Barbie Jeep tribute for his daughter. This didn't work out because she thought it "was a little too girly" but that didn't stop Andy from buying this '79 Suzuki 4×4.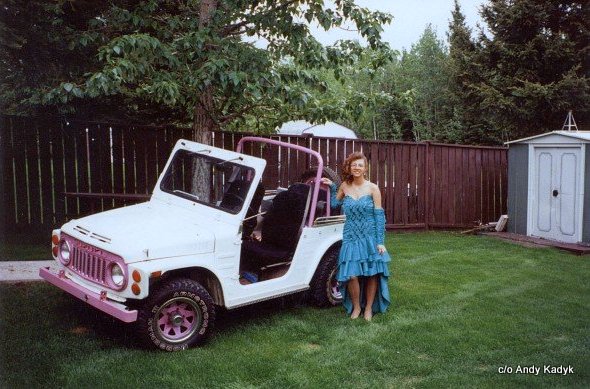 This truck was done in camouflage green and that created a lot of confusion. Andy explained how "a lot of people think this is a Jeep anyhow, so that color made them think that way even more". Andy formed a game plan for the Suzuki and a color change from camo was a high priority for the little truck.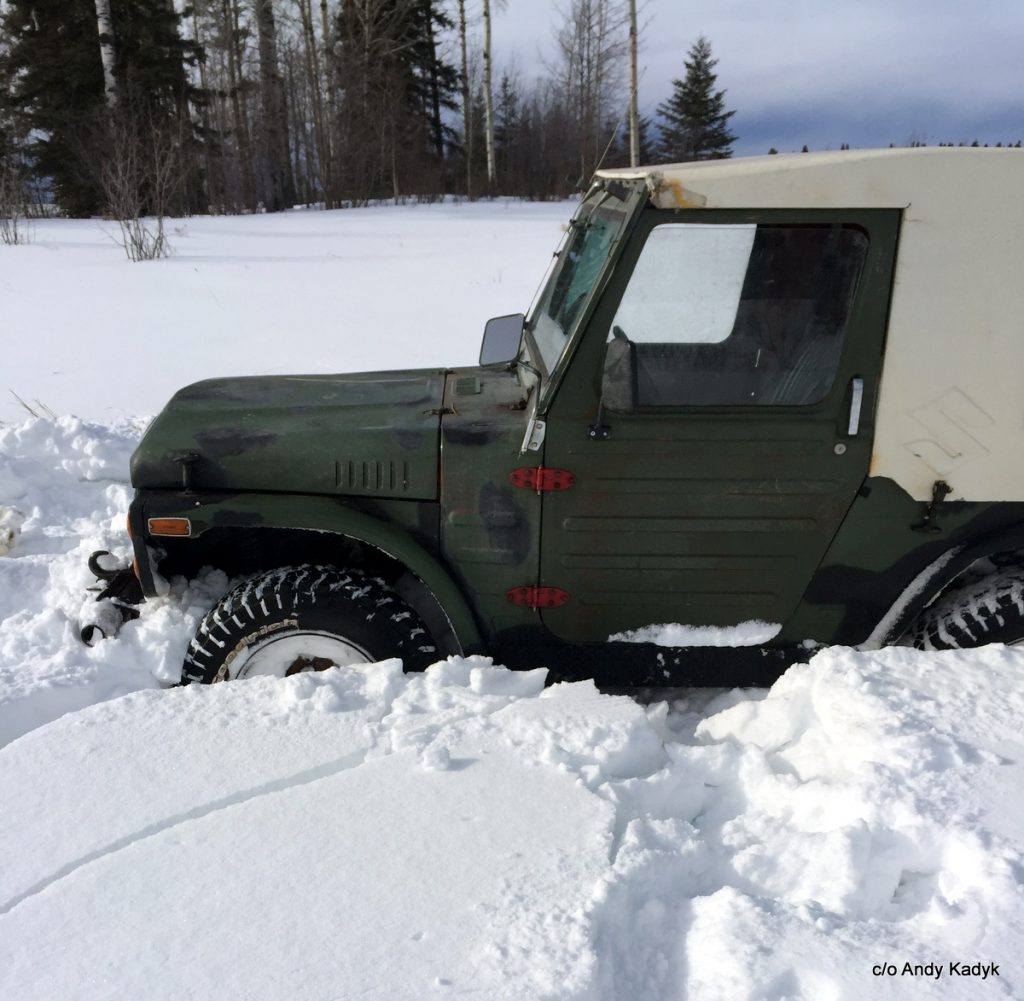 Andy had many other upgrades planned because he's worked on so many of these little 4X4s. The first priority was more power, so he upgraded from the 800cc stock engine to an '82 SJ410 1000cc motor. He also upgraded to disc brakes all around, another carb and a locking rear end.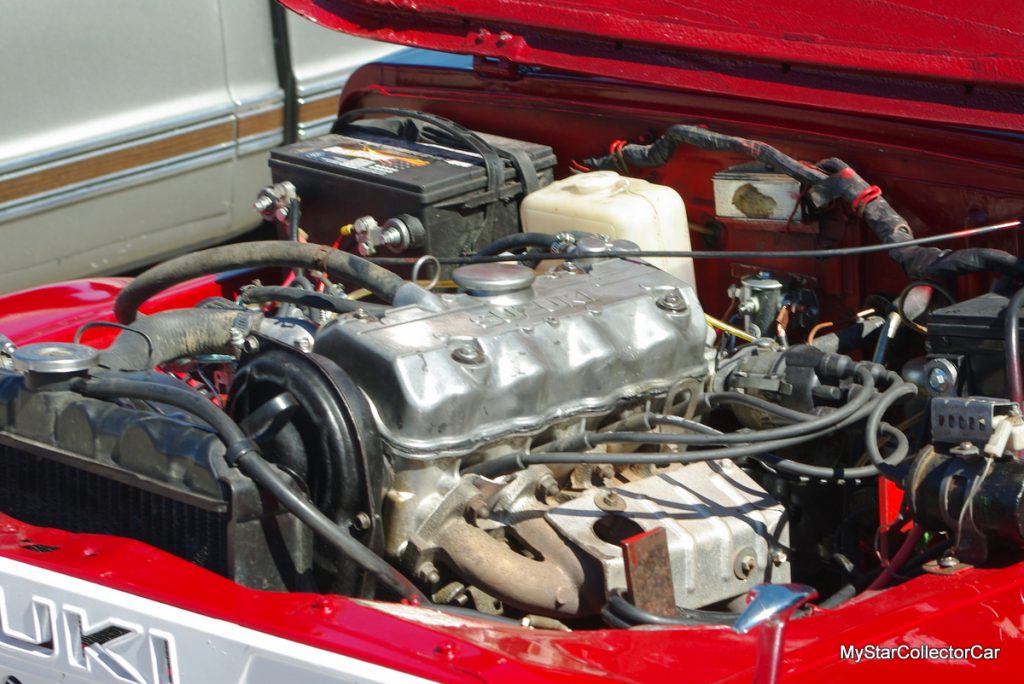 He set up a rear seat complete with a heater, so his passengers don't turn into icicles in the back. He also modified the door hinge pins so they are easily removed plus he added a beverage dispenser for those cold (and hot) days in the bush. The 6000-lb winch ensures Andy will get out of the bush when things get hairy.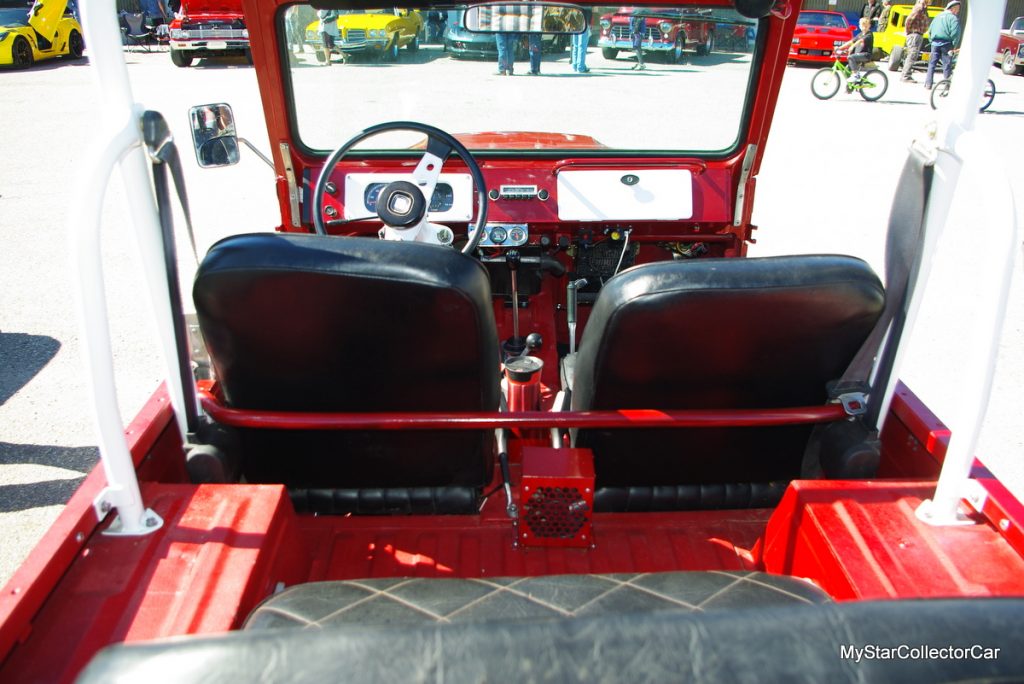 These Suzukis are very well-engineered because the roll cage extends into the front cowl, so they punch way above their weight in the toughness category.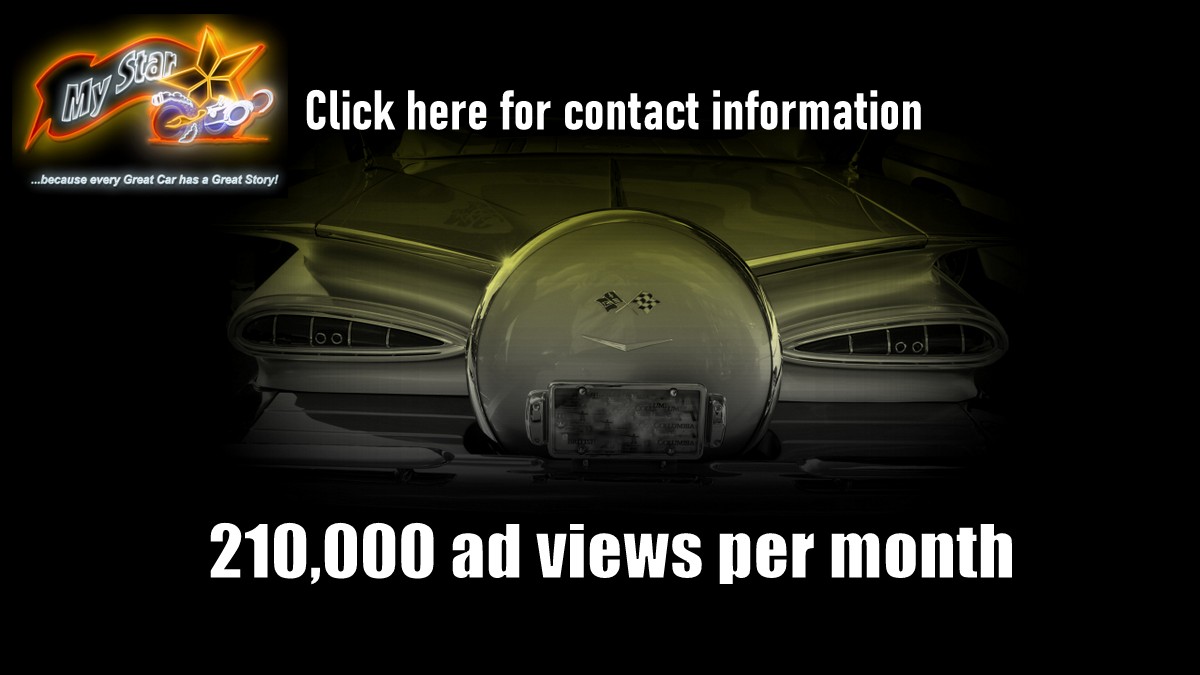 They also have the capacity to reverse the rims, so the little truck has a narrower track in the bush if it's needed. Andy raised the truck too, so that makes it even more of a star when the going gets tough.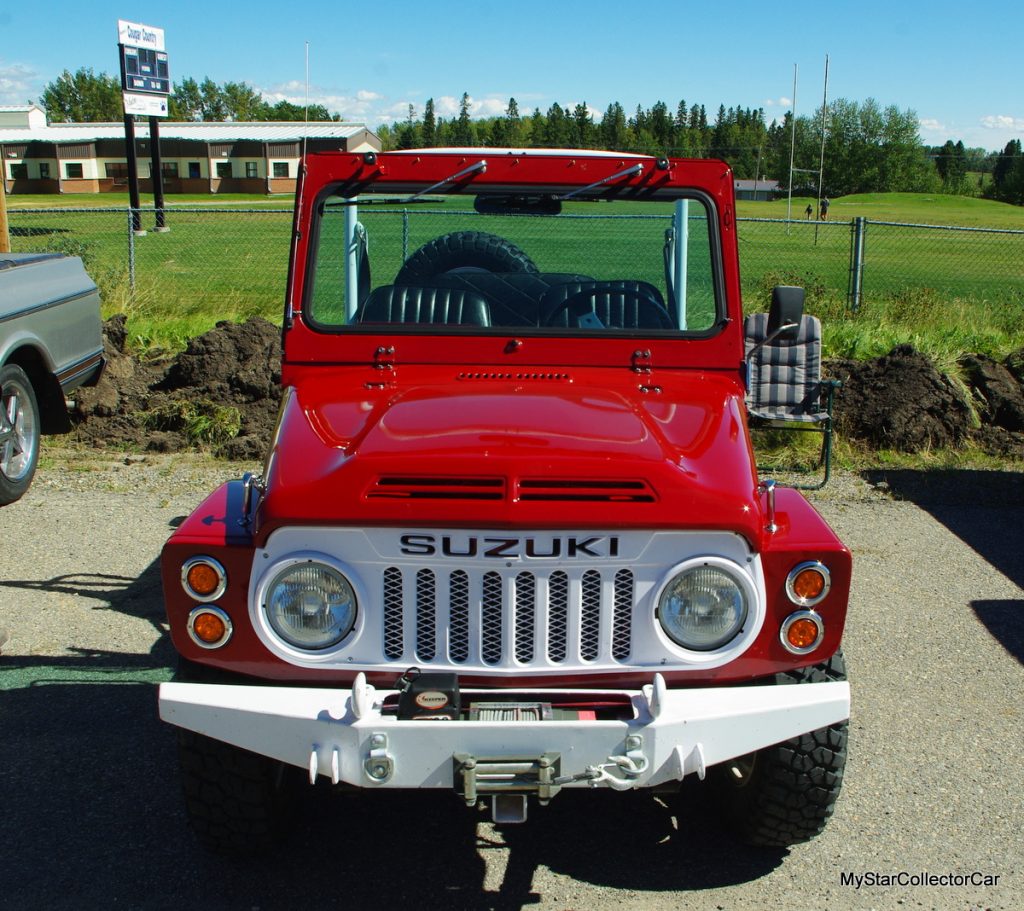 Andy is a huge fan of the way these little Suzukis handle tough conditions. He explained how they "almost ride over the snow and if you do get stuck you can almost lift it out of trouble by yourself". The narrow track is another big asset when things get tight on the bush and Andy has put that theory to the test many times.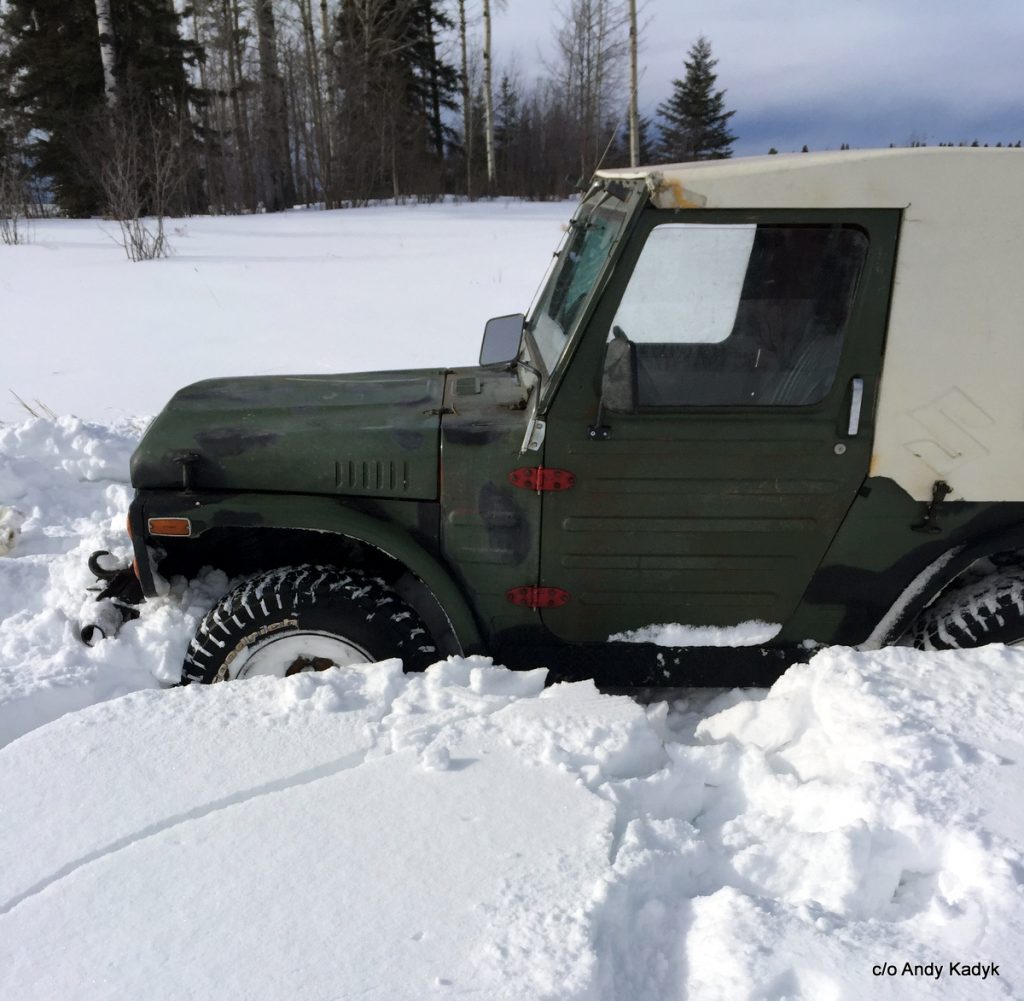 The highway performance is what you would expect from a little 4×4 – Andy runs it at a comfortable 55-60 miles per hour on the road because that's about maximum for a '79 Suzuki. He admits there are side by side quads that are much bigger than his Suzuki, but they're not legal on most roads – Andy can drive his 4X4 on (or off) any road.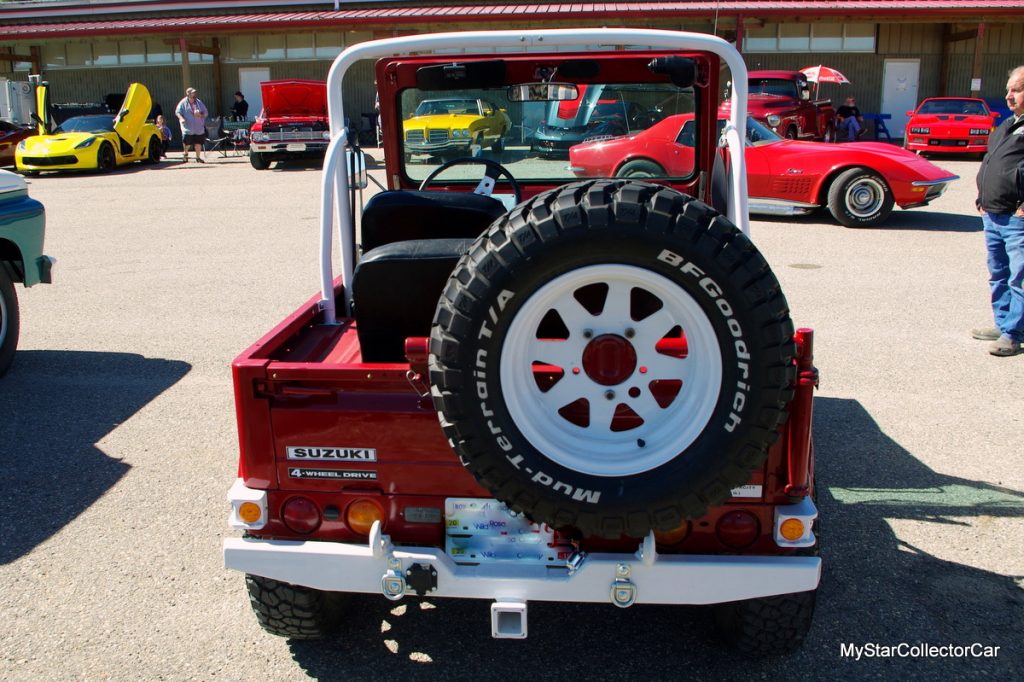 The Suzuki will likely never leave the family because Andy's daughter wants this one for a simple reason.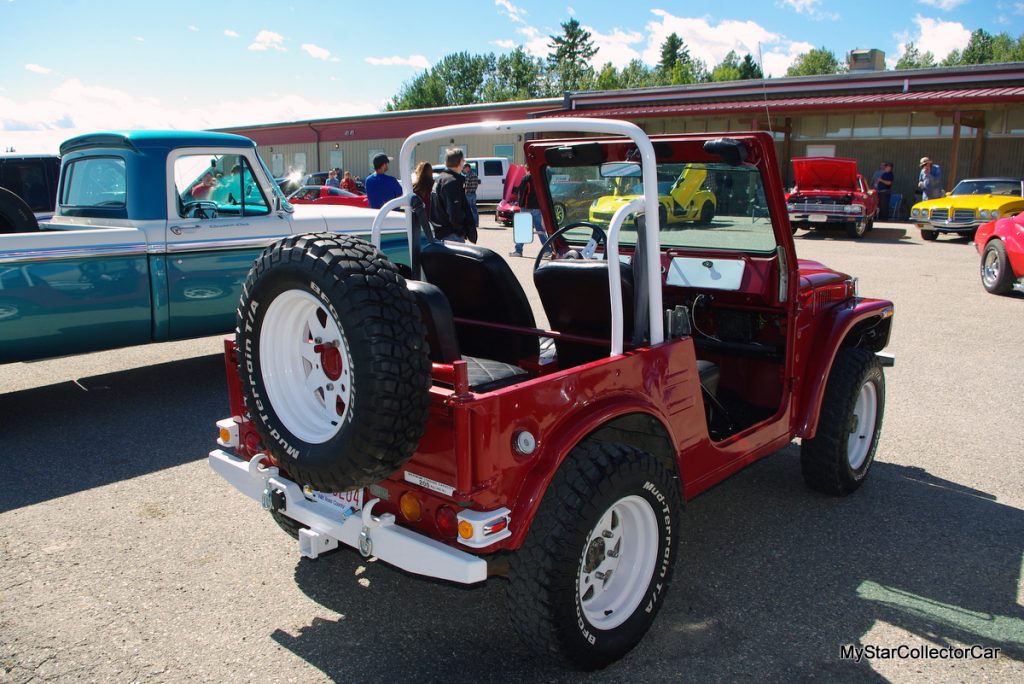 It doesn't look girly like her old Barbie Suzuki.
By: Jerry Sutherland
Jerry Sutherland is a veteran automotive writer with a primary focus on the collector car hobby. His work has been published in many outlets and publications, including the National Post, Calgary Herald, Edmonton Journal, Ottawa Citizen, Montreal Gazette, Saskatoon StarPhoenix, Regina Leader-Post, Vancouver Sun and The Truth About Cars. He is also a regular contributor to Auto Roundup Publications.
Please re-post this if you like this article.