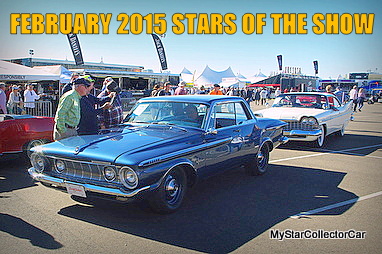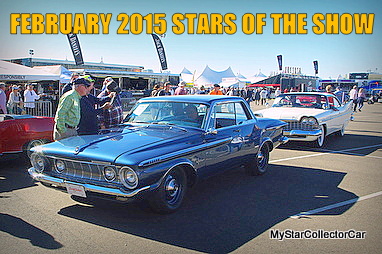 Barrett-Jackson is like no other car show you'll ever see because it encompasses just about every thing automotive.
They'll have high-end 30s cars like Cords parked next to a '66 Mustang.
This is not a one size fits all place because you'll see giant monster trucks parked next to some of the smallest cars ever made.
Expect the unexpected at this show
Barrett-Jackson raises mix and match to an art form so here is but a small sample of what these guys do every January in Scottsdale, Arizona.
For past MSCC Stars of the Show click here.
CLICK HERE to Like us on Facebook
CLICK HERE to Follow us on Twitter
CLICK HERE to Follow us on Pinterest
If you like this MSCC article please re-post it. Thanks