Winter has become longer and more unnecessary than ever in our region because of the prolonged cold spell that has a death grip on our frigid version of February.
We at MyStarCollectorCar look forward to the summer car show season, but the annual World of Wheels indoor show in Calgary, Alberta always provides a cure for cabin fever during our winter hiatus.
This year's event was another home run–and it started with a wild 1958 Lincoln Continental custom convertible that was a veritable rock star at the World of Wheels. The Lincoln was also located right at the entrance to the pavilion and attracted an enormous amount of attention from the large crowd around it.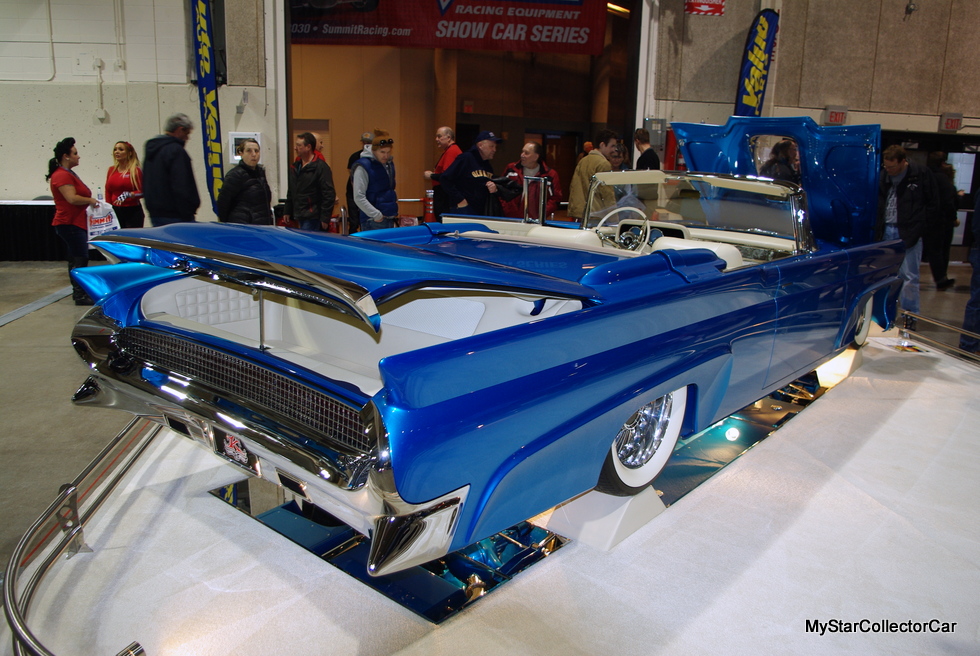 The car had quite a back story because it was created by none other than Dave Kindig and his talented crew from Kindig-it Design. The '58 Lincoln has undergone a huge makeover and now boasts some incredible features that were showcased over two episodes on Dave's TV show 'Bitchin Rides'.
Look for a full report about this full-on custom convertible/TV star in a future article here at MyStarCollectorCar.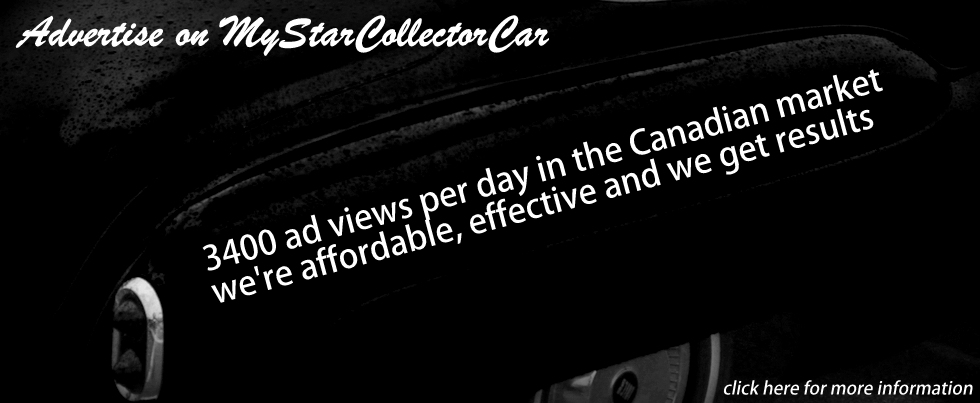 Speaking of TV stars, MyStarCollectorCar was able to re-acquaint ourselves with Dennis Gage from 'My Classic Car'. We interviewed Dennis at the 2012 Super Run held in Red Deer, Alberta and found him to be one of the nicest car guys in the business–then and now.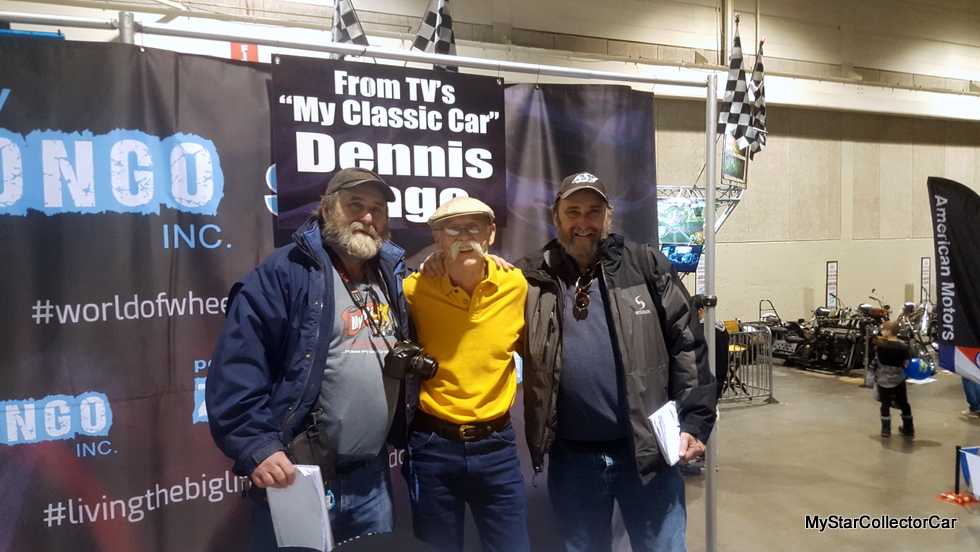 A 1970 Plymouth Hemi Cuda was also a star at the show. The Cuda was equipped with its factory 426 Hemi hooked up to its original four-speed manual transmission and its current owner insisted that his car retain its complete originality during the restoration.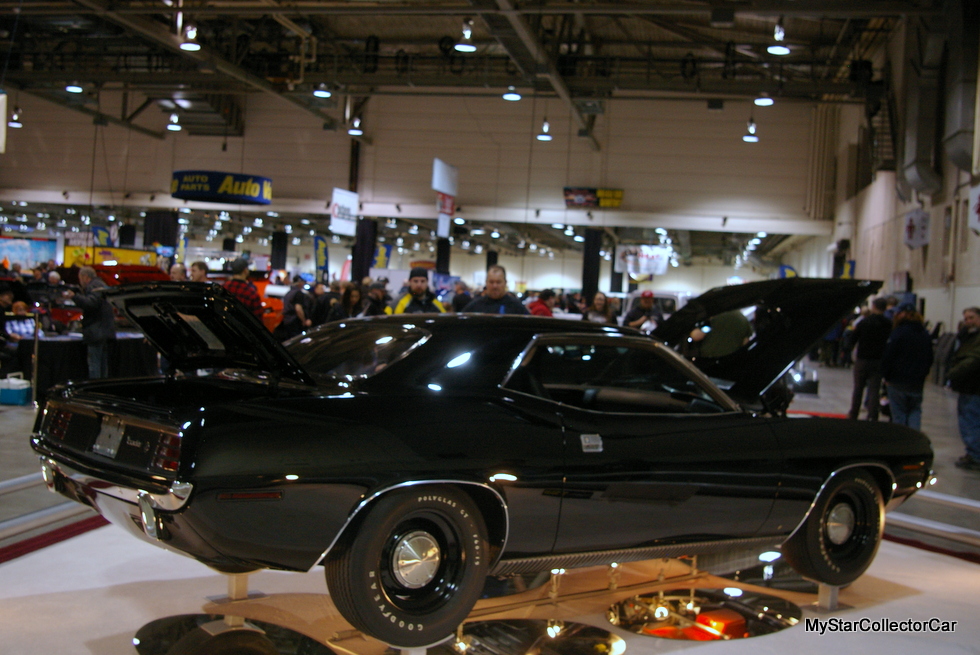 The Cuda owner set the restoration bar very high and was able to meet his own lofty standards during the process. Read how he was able to succeed at his difficult task in a future MyStarCollectorCar article.
A beautiful 1965 Chevy Impala two-door hardtop resto mod caught our attention in a big way at the World of Wheels show. The car was named Dean by its young female owner and she had a good reason for her name choice. Helpful hint: think famous TV car owned by one half of a brother act who fight demons and monsters for a living.
However, the most important component of this '65 Impala story is its connection to a family that included the young woman's father (who helped her build the car) and her grandfather (who donated the project car to his granddaughter).
A father/daughter build that results in a show-winning car gets our attention here at MyStar every time and our MSCC readers can look forward to the complete story in a future article.
Many of our Canadian readers will already know a Beaumont that was a General Motors car built strictly for the Canadian market. The Beaumont shared many of the design features of the Chevelle models, but it was specifically sold at Canadian Pontiac dealerships during its production run.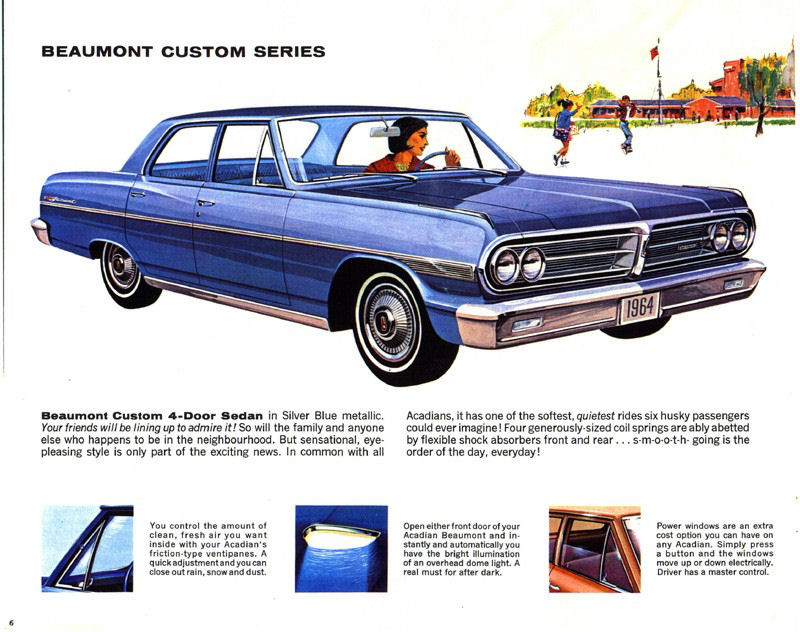 One of the future MyStarCollectorCar articles will showcase a 1964 Pontiac Beaumont Acadian 4-door sedan owned by one of the many dyed-in-the-wool car guys at Michener Allen Auction. The Beaumont owner was at the World of Wheels show and MSCC will tell his Canuck car's story in a future feature.
Last, but most certainly not least was a TV show tribute car: a very complete replica of the General Lee Dodge Charger from 'The Dukes of Hazzard'.  The owner was not an automotive tradesman–in fact he was a realtor with a generous amount of automotive talent and an eye for the details behind the General Lee because he was a big fan of the show when he was a kid.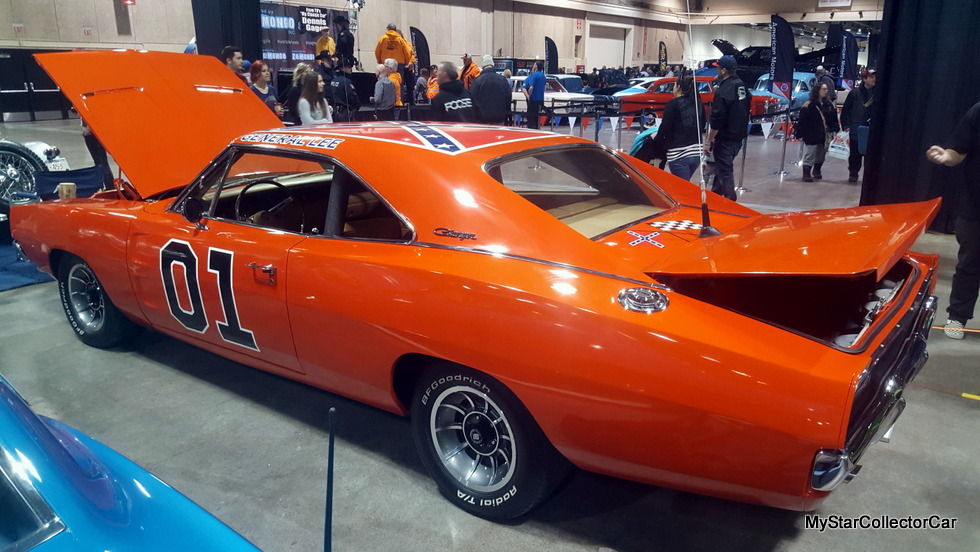 Read all about the General Lee tribute car's details when MyStarCollectorCar showcases its story in a future article.
When all is said and done, MyStarCollectorCar strongly recommends a winter visit to the World of Wheels car show held every February in Calgary Alberta. It's a great tonic for long winters.   
BY: Jim Sutherland
Jim Sutherland is a veteran automotive writer whose work has been published by many major print and online publications. The list includes Calgary Herald, The Truth About Cars, Red Deer Advocate, RPM Magazine, Edmonton Journal, Montreal Gazette, Windsor Star, Vancouver Province, and Post Media Wheels Section.