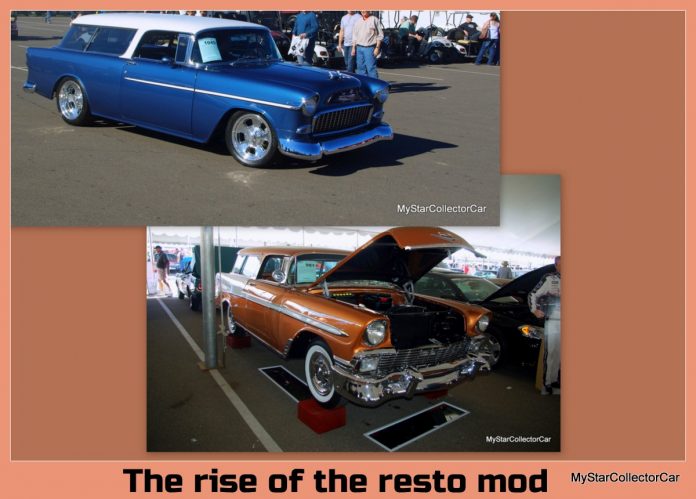 The annual mid-January TV car auction is now in the books and MyStarCollectorCar noticed some trends in the car hobby that were evident at the Scottsdale event.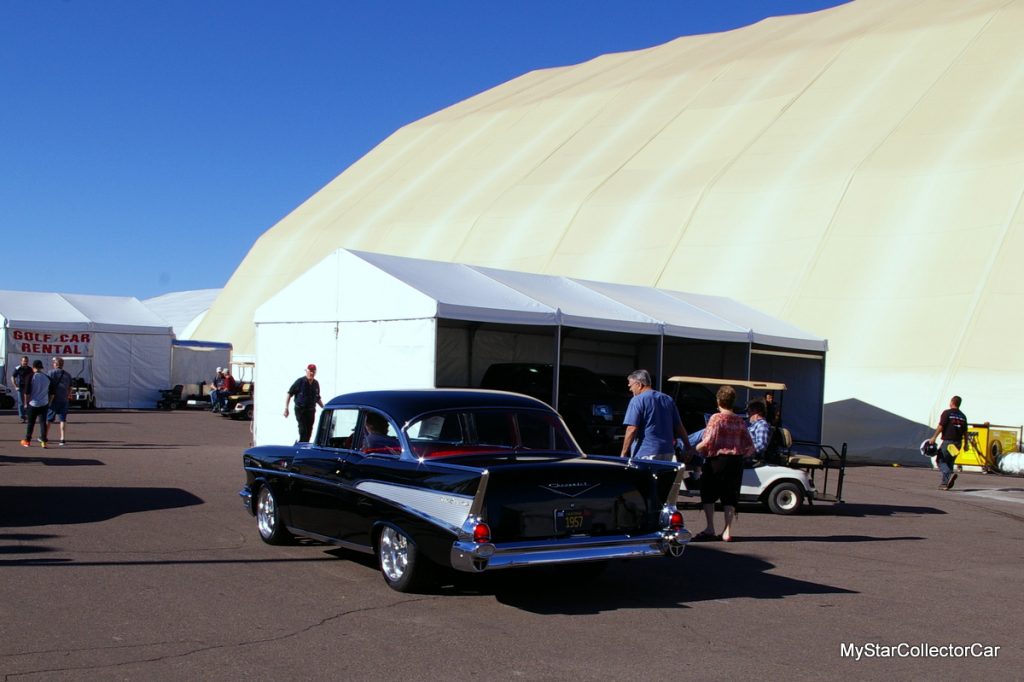 The answer is not exactly cut and dried, but the auction indicated modified vintage vehicles are drawing enormous interest in the hobby. We at MyStarCollectorCar are not rocket scientists but we have a few theories about this trend.
The idea of a resto mod or pro touring vintage vehicle blowing on by a stock version on the road is not exactly news to most car guys. However, the Scottsdale auction indicated the modified rides are now blowing by the stock versions on the price scale as well.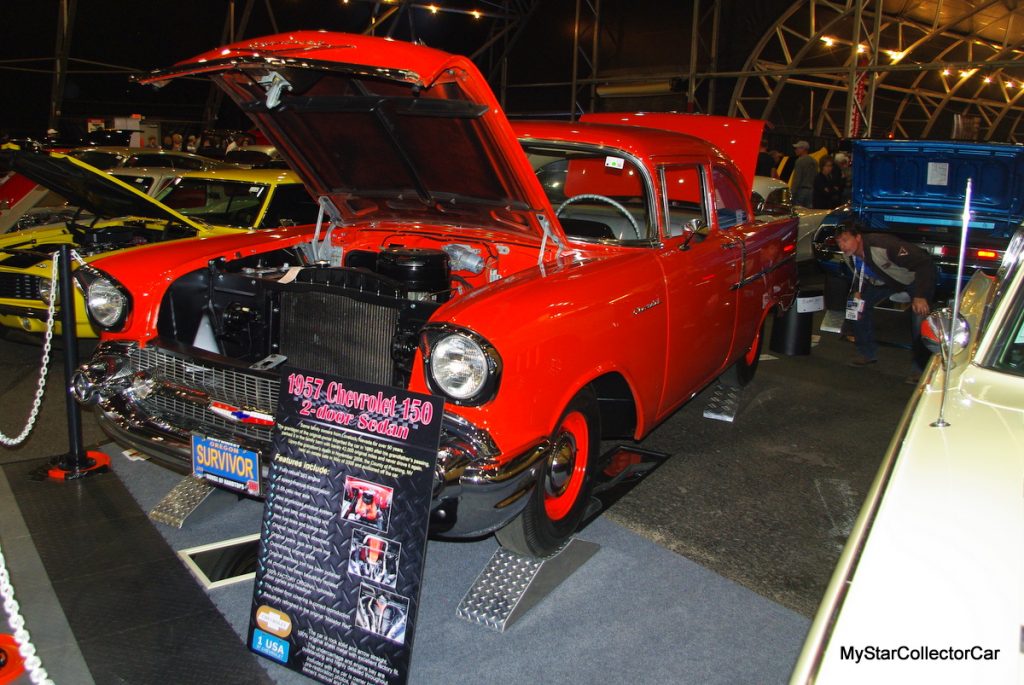 The big kids on the block have always been the Tri-Five Chevys for many years and they still command serious dough whenever a rare and original model (equipped with factory fuel injection or a Nomad wagon) hits the auction floor.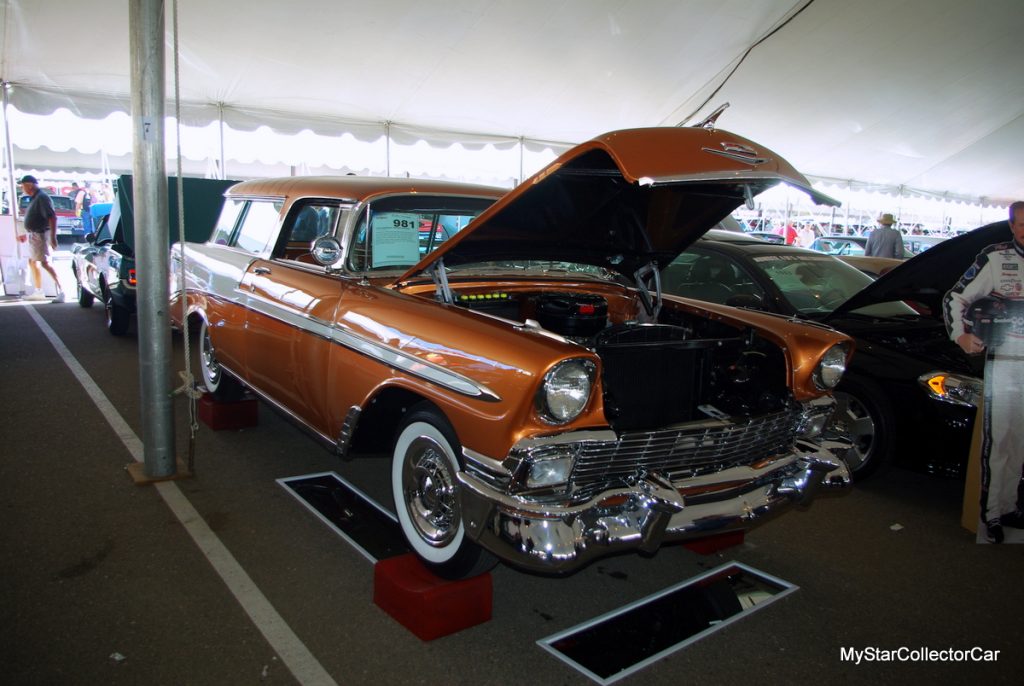 The prices stagnated or headed in the other direction whenever a factory Tri-Five was sold on the block at the Scottsdale show. There had to be a compelling reason why a factory Tri-Five Chevy was bid up to a high level and we believe its rarity was the deciding factor.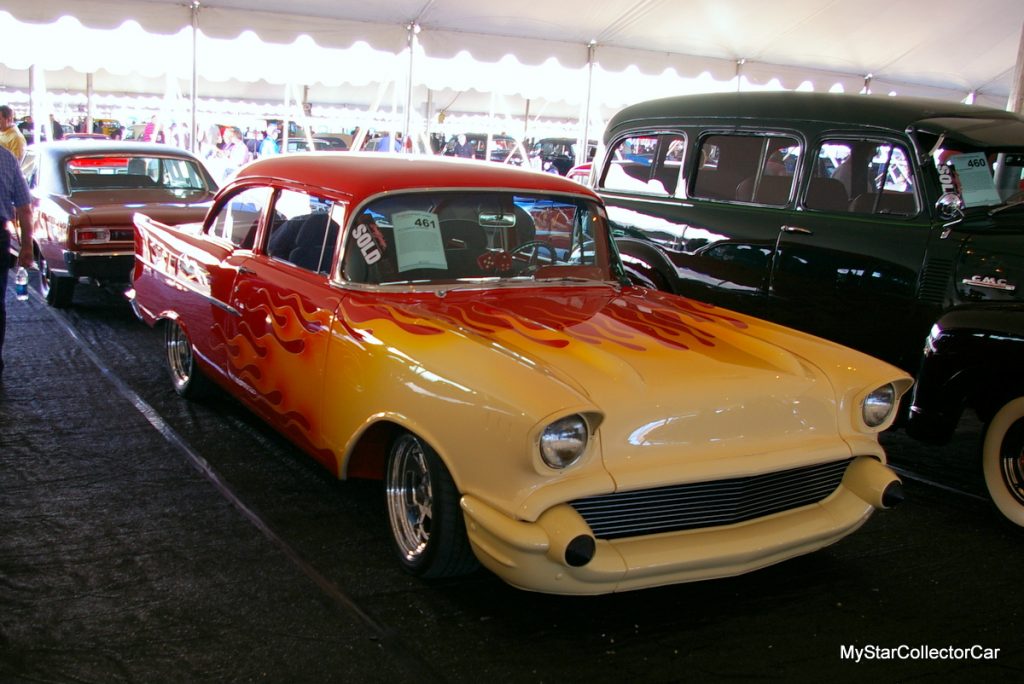 On the other hand, a resto mod or pro-touring Tri-five Chevy was a rock star at the auction. Just for the record, a resto mod is a vintage vehicle with an array of modifications that enhance its performance or comfort levels while a pro-touring ride has a long list of modifications that have turned it into a raging but nimble road beast.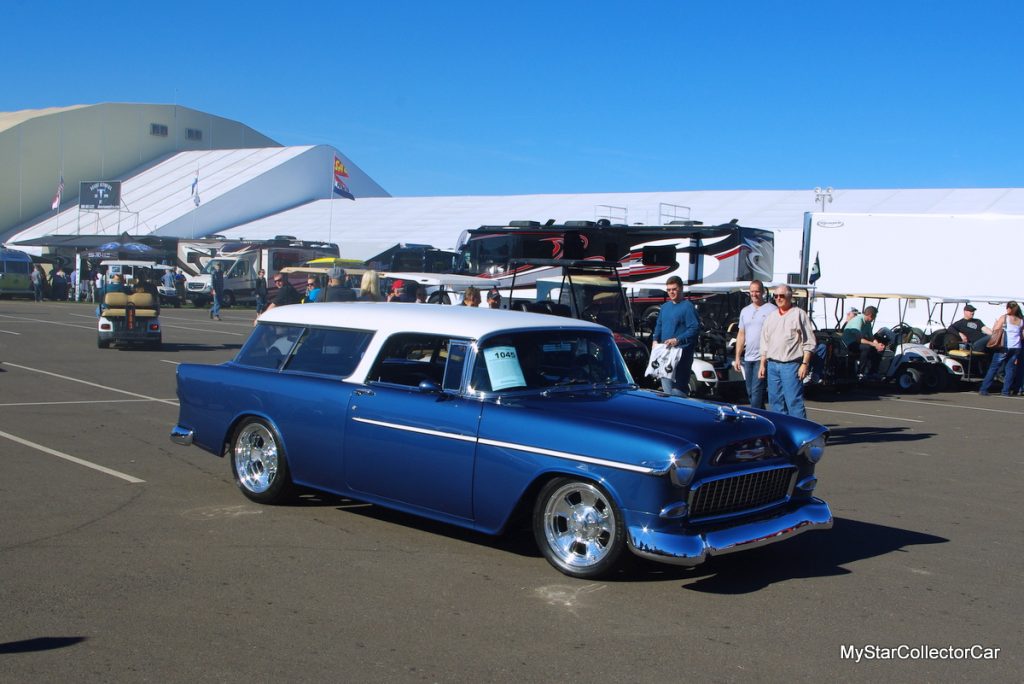 The popularity of the Chevy brand has provided huge aftermarket choices for their vintage models, so a car guy can build a monster wrapped in old skin when it comes to the Tri-Five models.
The same line of thought can be applied to vintage Corvettes from the Fifties and Sixties because these iconic GM products also have plenty of choices that start with a custom performance frame that is built to handle new age GM powertrains.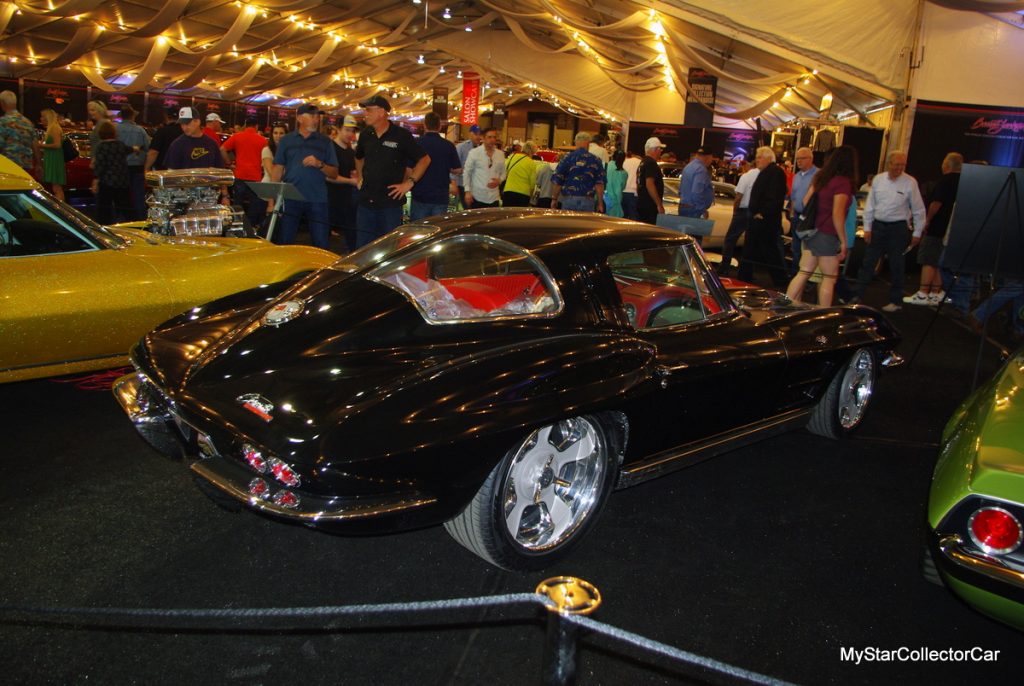 The recent Scottsdale auction had plenty of high-end vintage Vettes in their sales lineup and many of the heavily modified versions sold for otherworldly prices at the event. About the only original component left on the antique Corvettes was their fiberglass skins.
Vintage Corvettes have always run with the big dogs at any auction, but the heavily modified Vettes have added even bigger numbers to their price.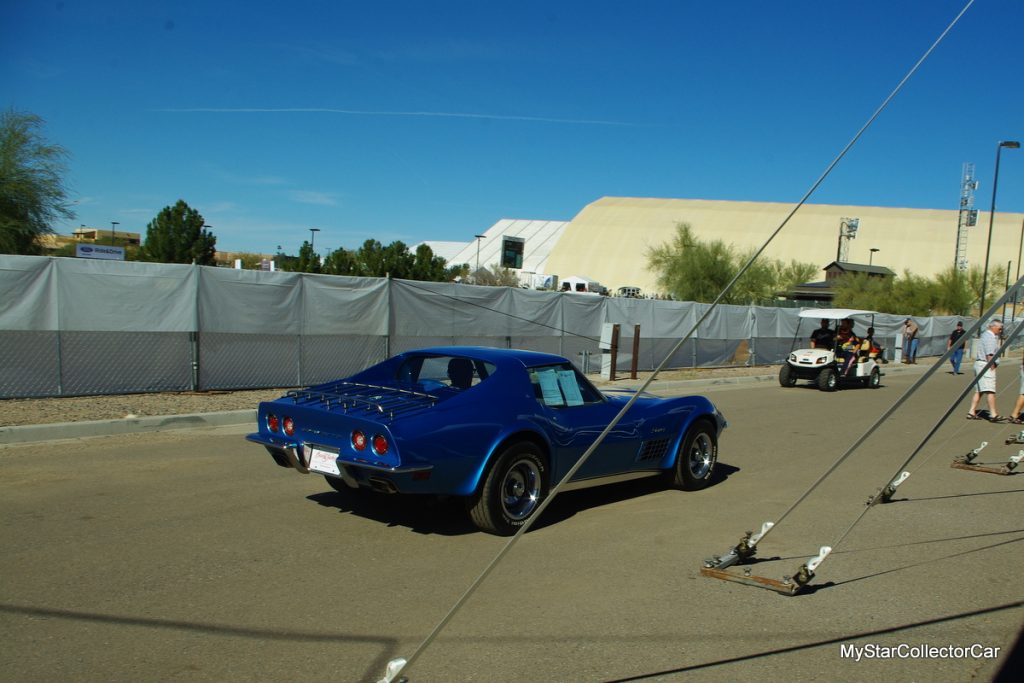 The spike in value for a heavily modified Tri-Five or vintage Corvette brings MyStarCollectorCar to our conclusion about why buyers are willing to pay more money for a car that has undergone the complete removal of its factory originality: they want a 21st century car camouflaged by a 20th century car skin.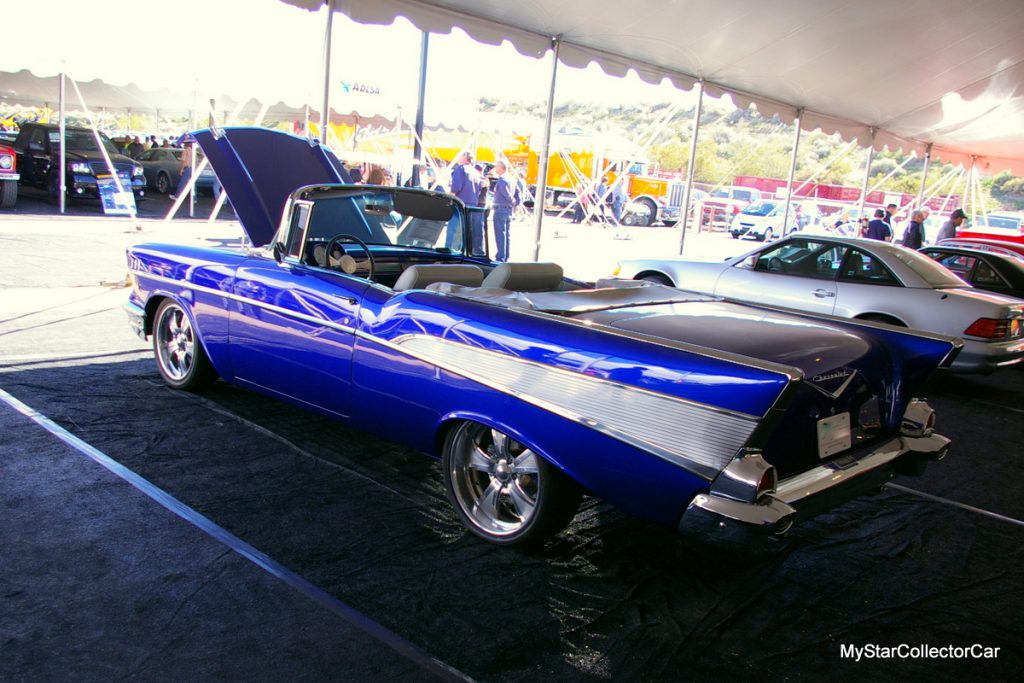 They want a car built up to beast mode with all the creature comforts found in a modern vehicle. Most car guys have gotten used to new age performance from their new age rides and want that same vibe in their vintage rides.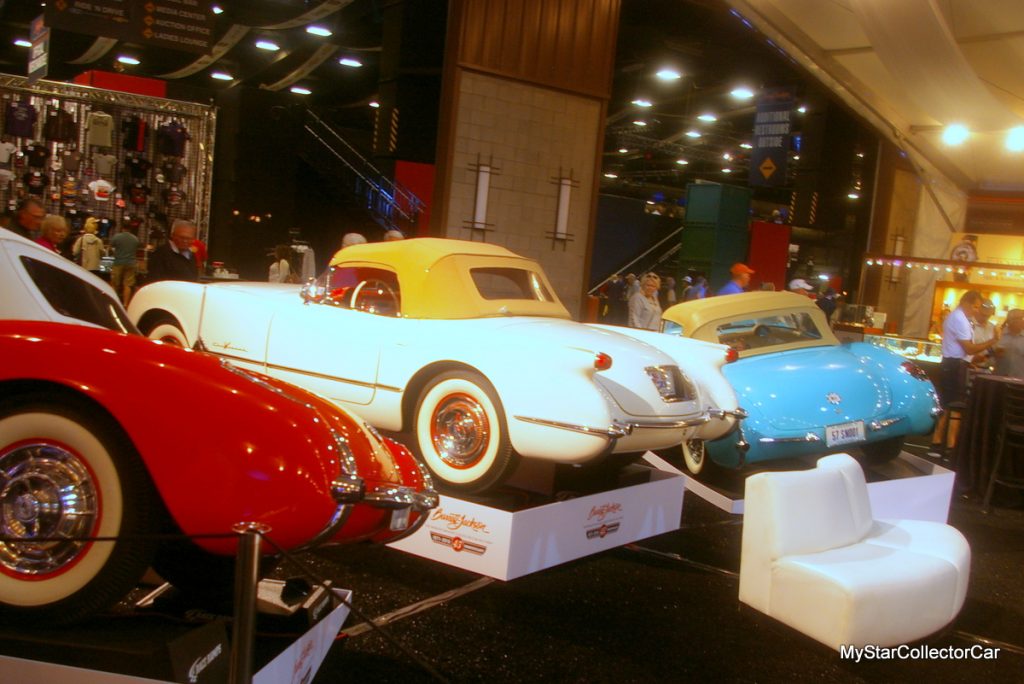 Judging by the Scottsdale auction results, they are more than willing to pay plenty for that privilege.
BY: Jim Sutherland
Jim Sutherland is a veteran automotive writer whose work has been published by many major print and online publications. The list includes Calgary Herald, The Truth About Cars, Red Deer Advocate, RPM Magazine, Edmonton Journal, Montreal Gazette, Windsor Star, Vancouver Province, and Post Media Wheels Section.