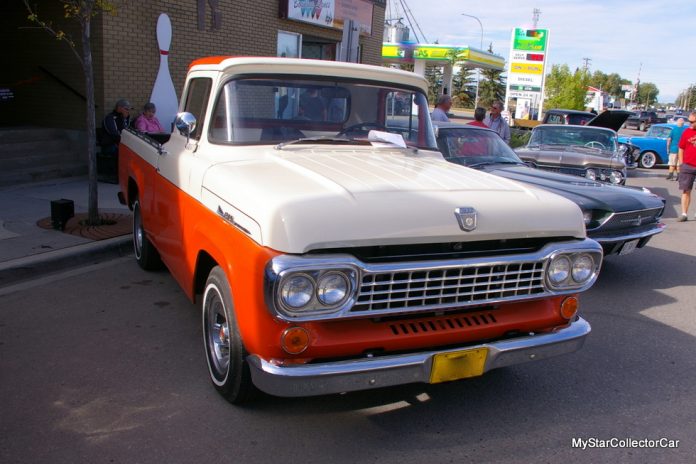 Brian Swanson spotted an ad for a 1958 Ford F-100 and did not immediately pursue the stylish pickup truck.
Instead Brian waited a year because the truck needed work and the asking price was a little on the high side in his opinion.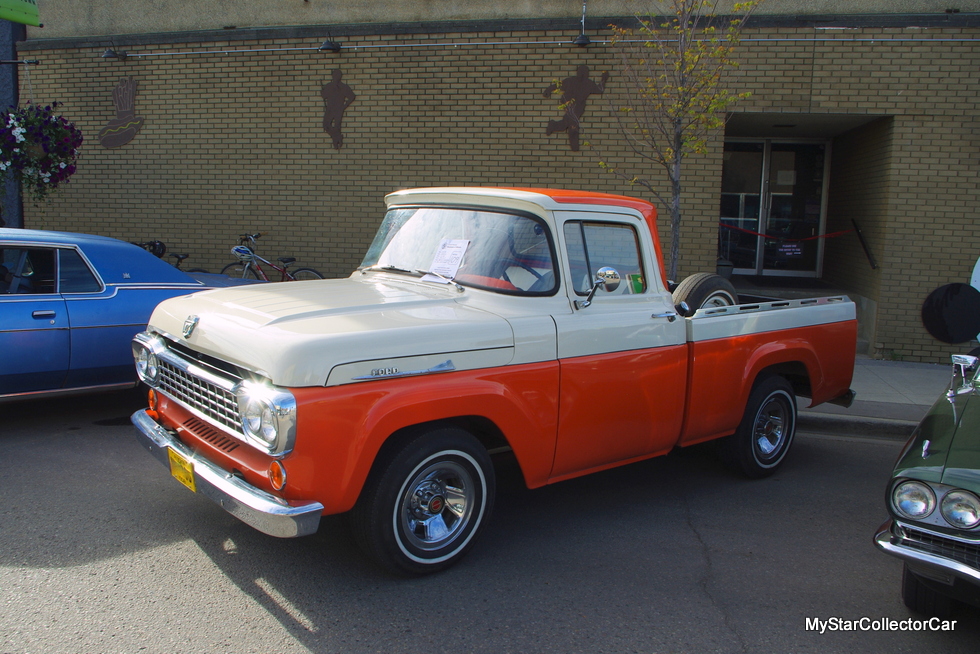 Brian still had the previous owner's phone number so he called him to see if the guy still had the truck and wanted to soften his asking price. The answer was yes on both counts and Brian became the proud owner of a 1958 Ford F-100 truck about 4 or 5 years ago.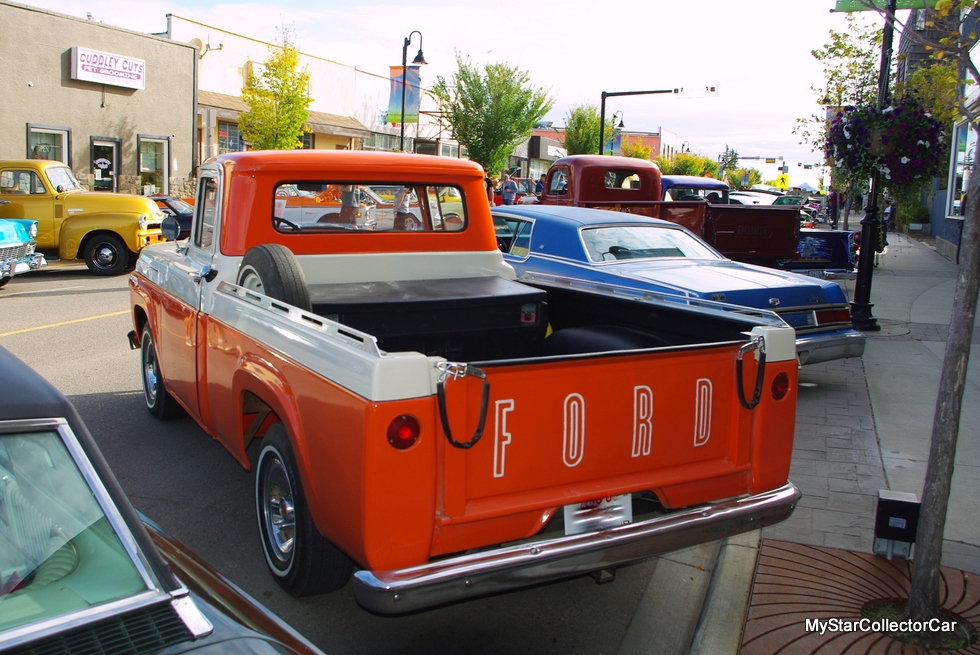 The F-100 was not complete when Brian bought the truck. For example, it needed side glass and a bench seat from that era to make Brian happier about it.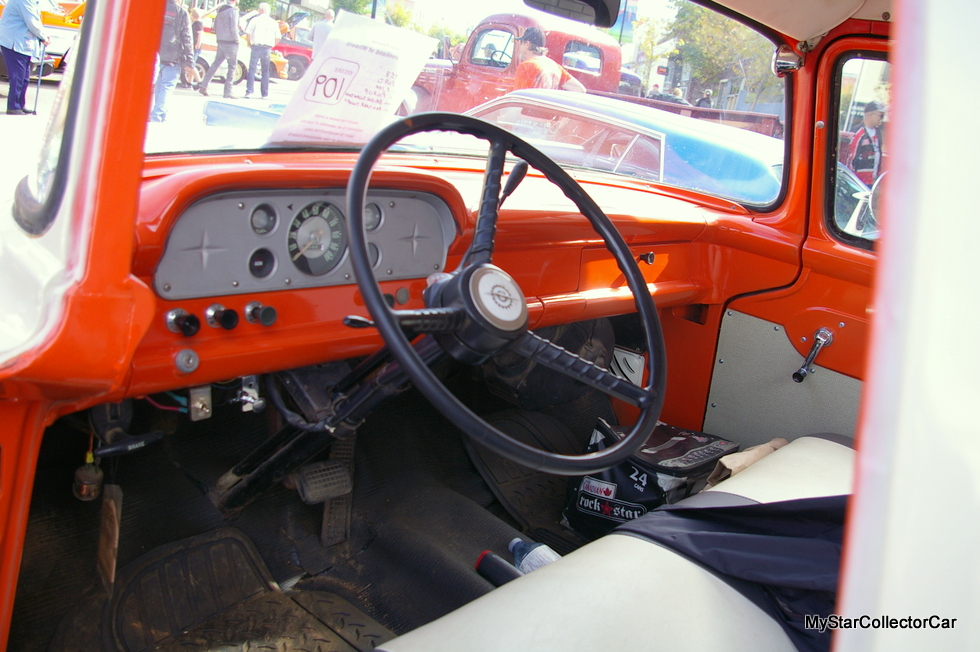 The '58 F-100 did have a large array of sketching etched into its rear window-but Brian was unimpressed with it because it was an add-on that essentially blocked out the rear view mirror vision in the truck-save for a small area that did not provide adequate sight lines for the driver.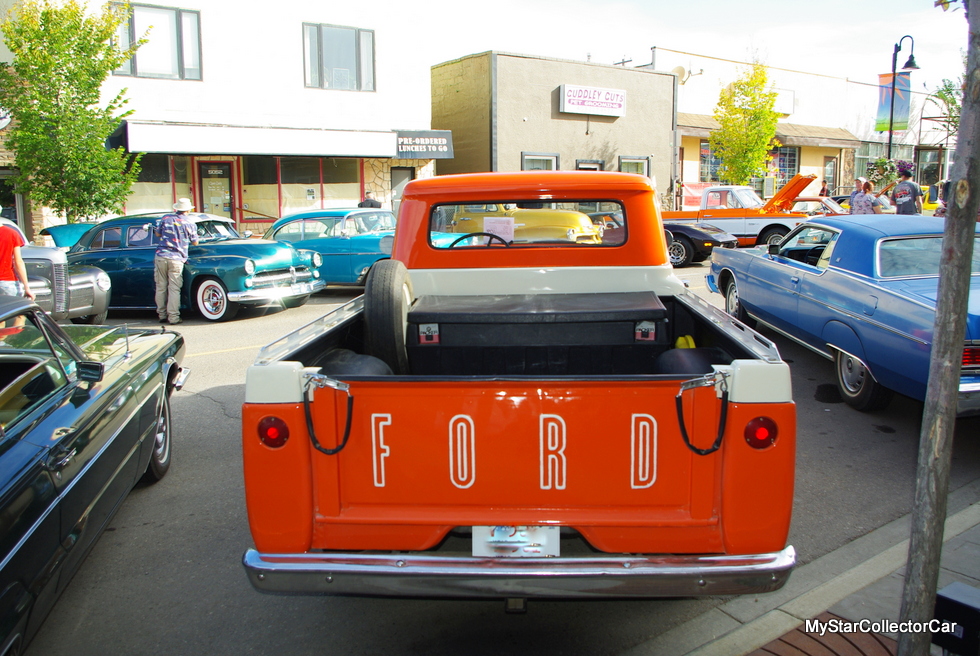 Another big factor: The unnecessary artwork on the glass was both ugly and not original in Brian's opinion-and both were critical factors in his game plan for the truck.
Brian was able to sandblast the sketchy artwork- thus restoring the rear view vision while retaining the factory rear window glass in his F-100.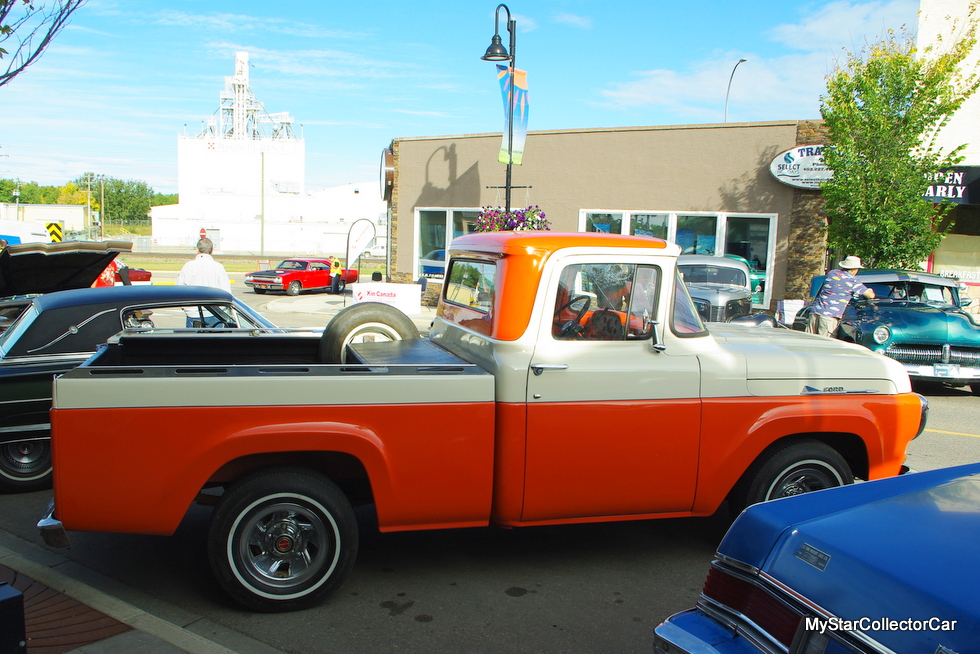 Brian mentioned the truck was well on its way to a restoration so it already had a good red and white two tone paint job when he bought it. The 1950s was a decade when multi-color paint schemes were very popular on both cars and trucks from that era. Therefore, a two tone '58 Ford F-100 looks pretty natural in a red and white color combination.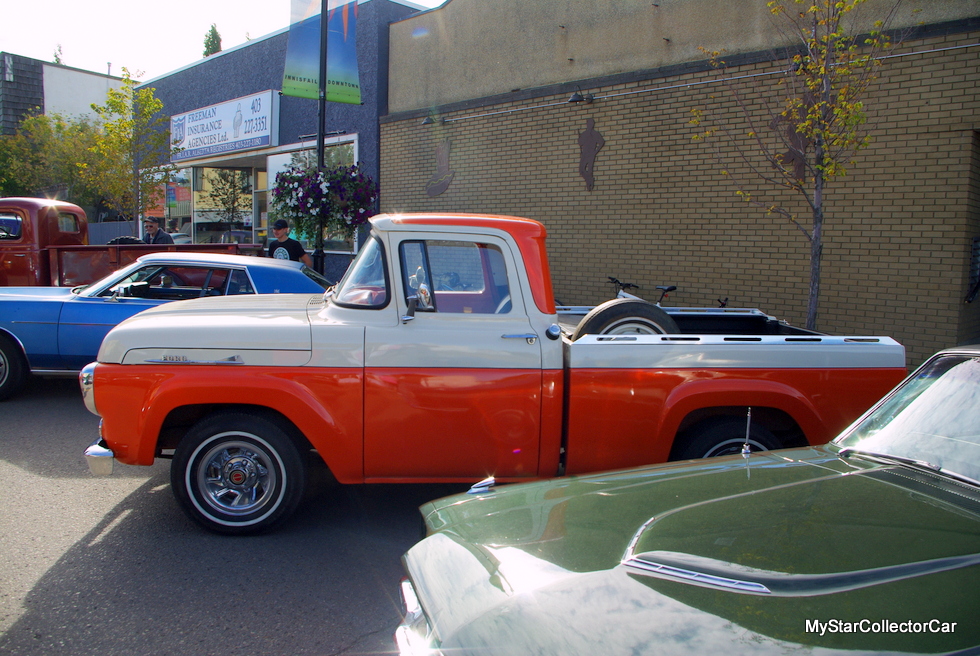 1958 marked a major departure for Motor City products because most of their then-new models switched to a four headlight system from their 1957 two headlight systems and the '58 Ford F-100 truck was included in the new headlight numbers from the Big Three (General Motors, Chrysler and Ford) manufacturers.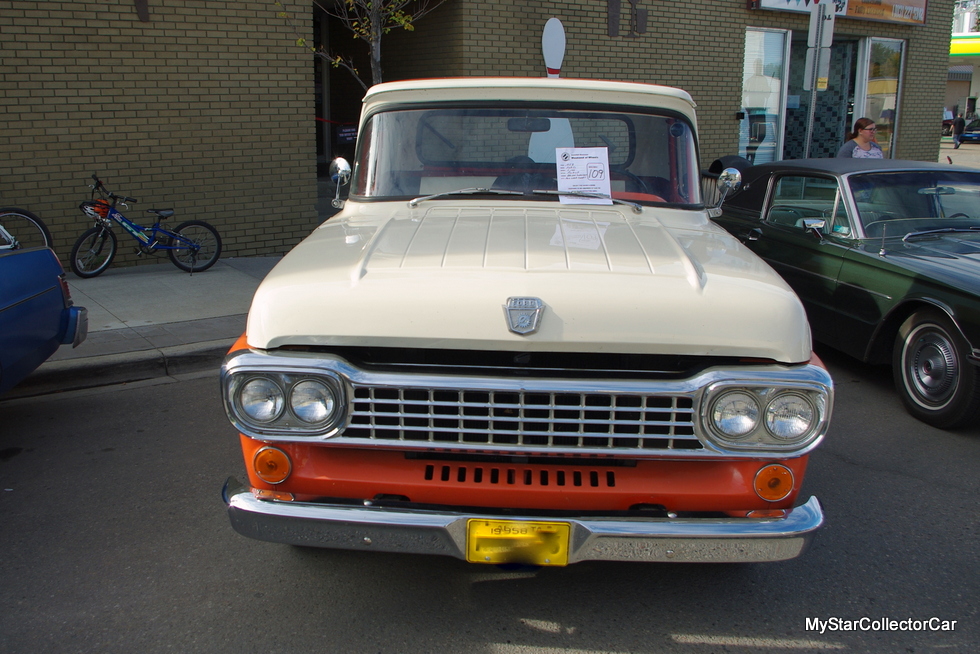 As mentioned, Brian leans toward originality with his F-100 but admits he has added a few upgrades to the truck. The wheels were donated from a newer Ford pickup because Brian liked their looks on his '58. He also added Chevy truck side rails to the box because the rails enhanced the overall appearance of the truck.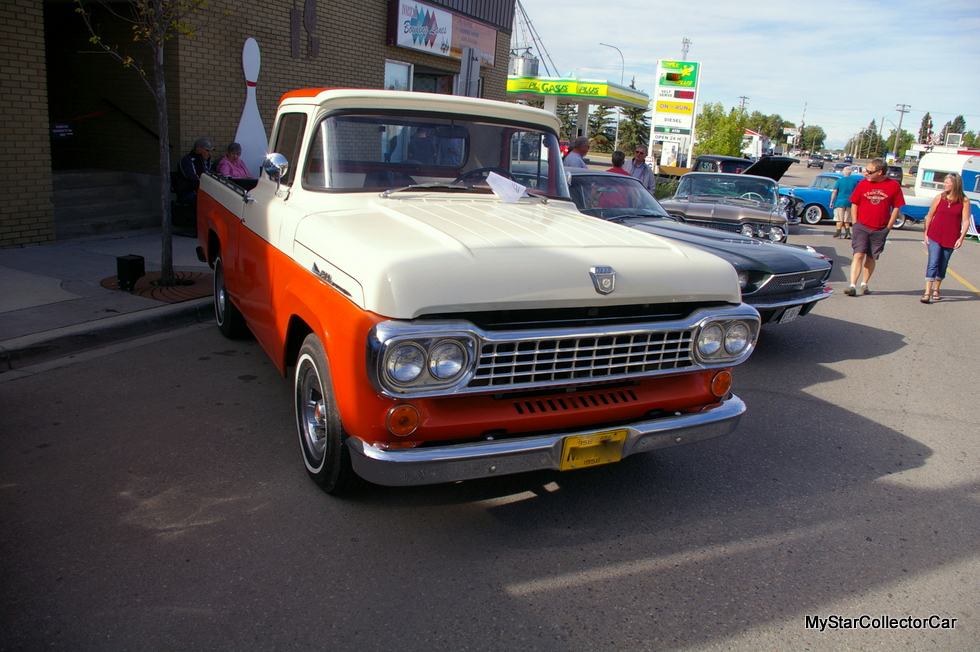 Brian was quick to note his additions would be easy to remove if he chose to make his F-100 even more authentic; although he would be hard-pressed to remove his period-correct wolf whistle horn that runs off the engine's vacuum system.
The truck's engine is its factory six-cylinder that was known as a Mileage Maker in the Ford promotional strategy. The six-banger may indeed deliver better fuel economy than its V-8 Ford truck options in '58, but Brian has not ruled out a period-correct Ford eight-cylinder engine swap to get better highway speeds in his truck.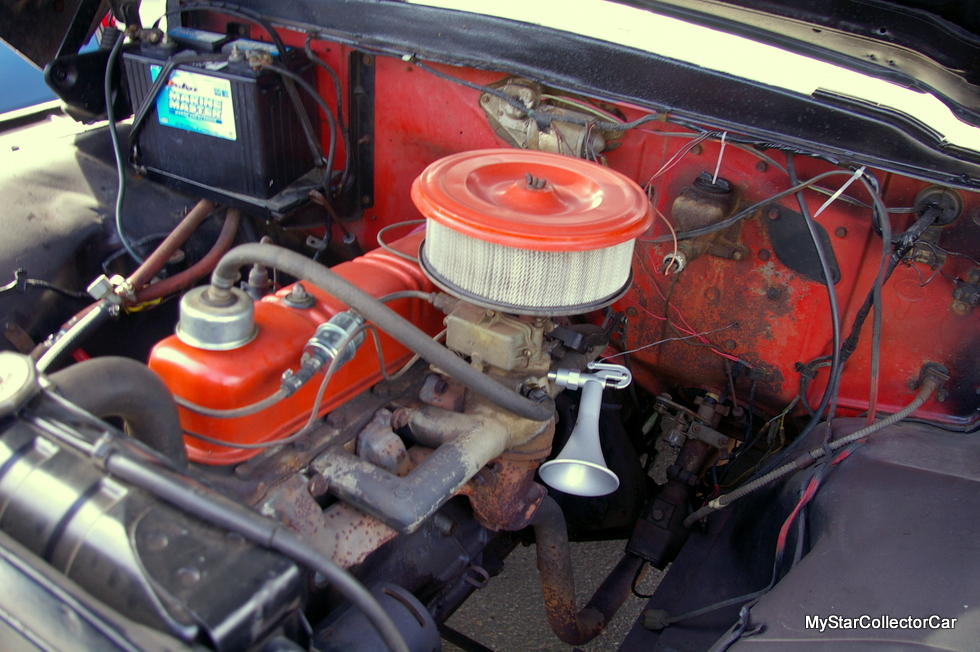 Currently the truck is working pretty hard to hit 60 mph (100 km/h) on the highway and Brian would like to add more vintage V-8 horsepower to address that issue.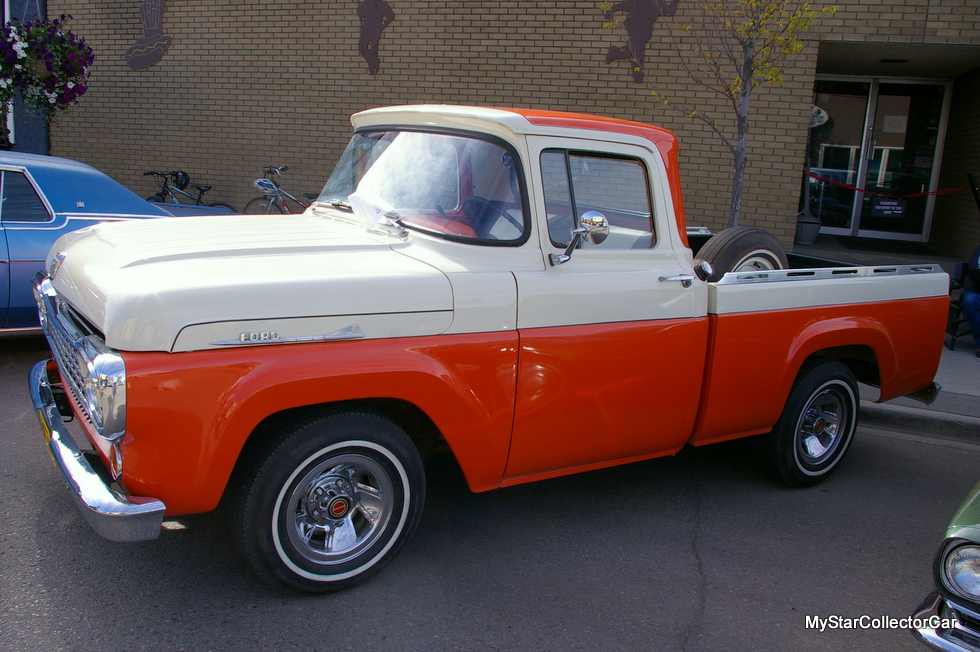 In the final analysis, Brian's choice to become the proud owner of a 1958 Ford F-100 pickup truck may have taken an extra year but it was one of the best decisions of his life.
BY: Jim Sutherland
Jim Sutherland is a veteran automotive writer whose work has been published by many major print and online publications. The list includes Calgary Herald, The Truth About Cars, Red Deer Advocate, RPM Magazine, Edmonton Journal, Montreal Gazette, Windsor Star, Vancouver Province, and Post Media Wheels Section.