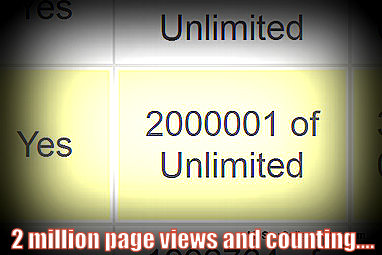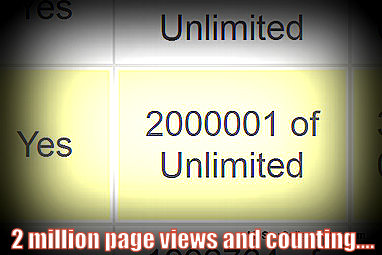 MyStarCollectorCar.com went live on April 2, 2009 with little or no fanfare.
That period was a steep learning curve because old dogs can learn new tricks but they just don't learn as fast.
I tried to crash the site a few times in those first shaky days because I had no idea what I was doing, so pushing buttons was a reflex action with tragic consequences.
Fortunately, I had a very patient web guy playing guardian angel.
We treated MSCC like a monthly magazine back then and that was a huge mistake because no dynamics on your site is a death sentence for traffic.
We figured that out and decided to stray out of the friendly confines of the car hobby and into pop culture and current events editorial content.
A mentor in the online e-zine business pointed out how incredibly bad that idea was because it was way out of focus.
We got a lot smarter about MSCC in late 2009 and completely focused on the old car hobby and readership climbed steadily.
2011 picked up even more and we hit 1,000,000 page views on August 21, 2012 and that process took over three years.
We hit the next million page views on December 26 2013 so it only took a year and four months for the next million.
We'll do it in less than a year in 2014 at the current pace.
This site takes a tremendous amount of time to run but it's so much fun it can hardly be classified as work. This is a world full of car guys and old rides so it's like Disneyland for gearheads.
The secret to success at MSCC is to provide a variety of professionally written material for our readers on a daily basis. Once you do that, you get the buy-in from the readers.
We're really happy with the support from the car community because that's what drives the readership and we're also grateful for the advertisers who bought in from the first year.
You simply can't exist without the revenue side and many of the initial advertisers are still with us nearly five years later. That speaks volumes about the solid relationship we've developed with our advertisers.
The best way to close off this 2 millionth page view piece is to say "see you in 2014 when we hit 3 million".
Jerry Sutherland