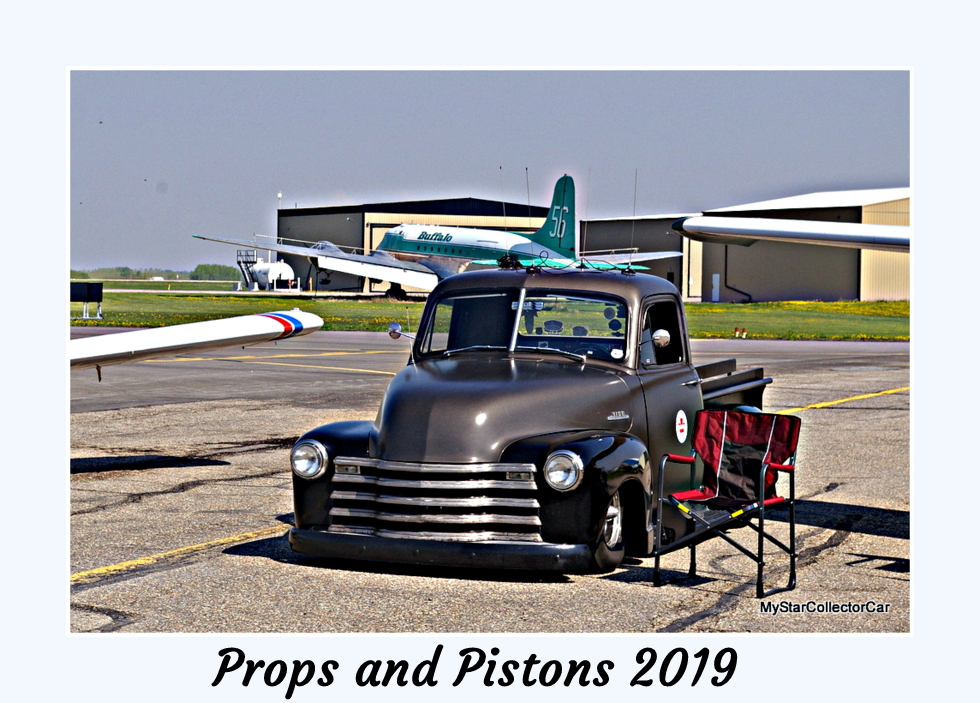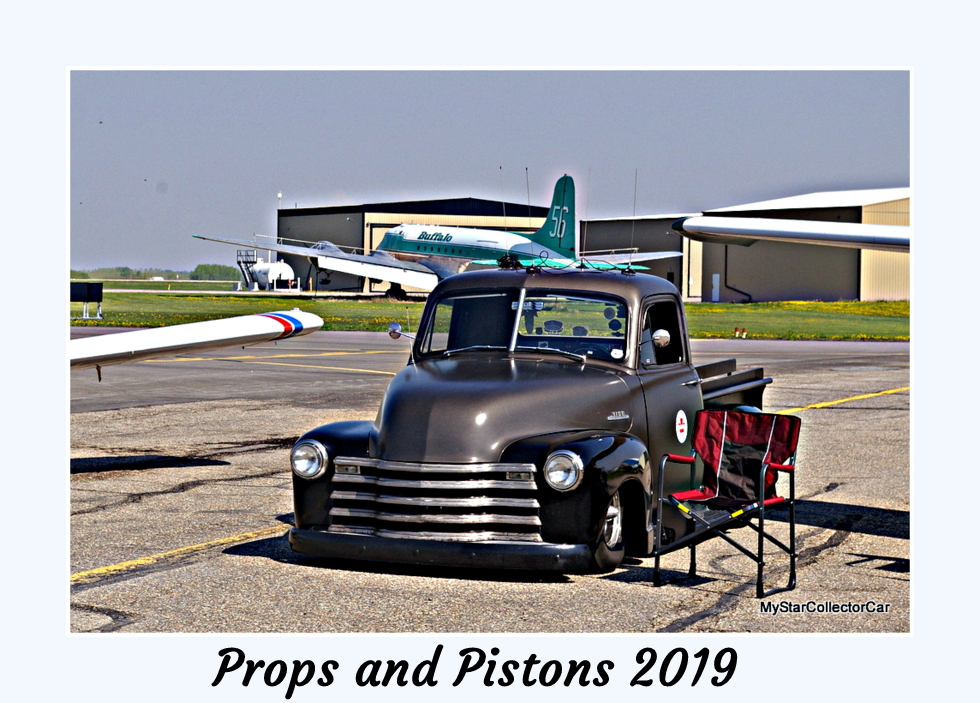 A car show that takes place at an airport will always attract plenty of people, including us here at MyStarCollectorCar, so we attended their first show in 2018 and second show this year.
An old school military base (known as CFB Penhold) near Red Deer, Alberta Canada has a long and proud history as a training facility that dates back to flight training for World War Two pilots.
These days the facility serves as a base for many operations that range from passenger service to aerial fire-fighting services.
MyStarCollectorCar is drawn to the Props & Pistons car show because it takes place in an area that is steeped in history-so vintage rides are a big part of the attraction on their vintage vehicle day at this particular location.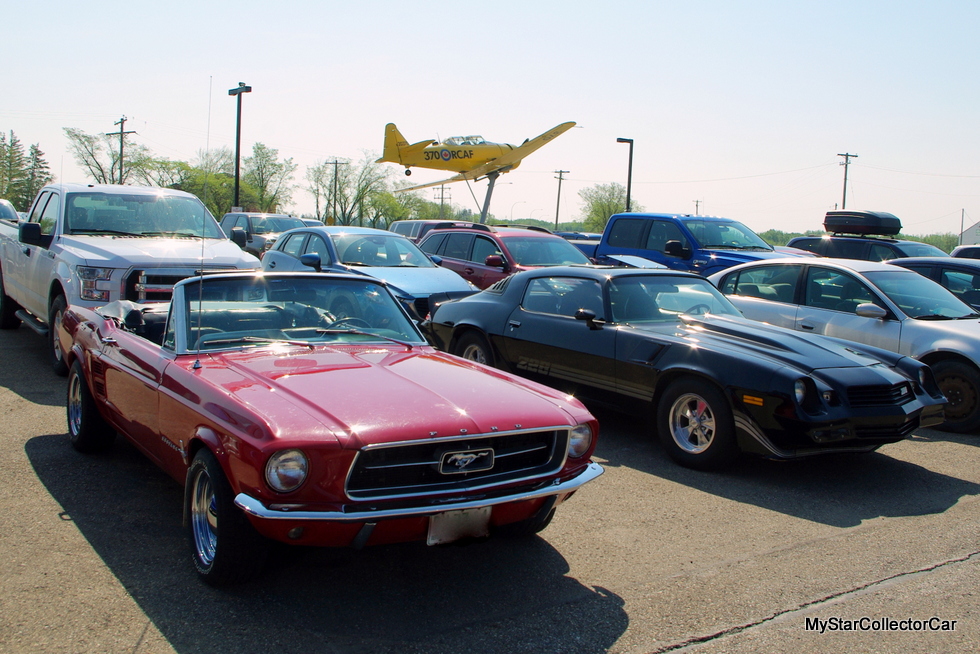 One of the vehicles that definitely looked at home on this former military base was a 1942 Ford-built Jeep that was a part of the World War Two effort and driven by a military hero who inspired Ian Fleming to create his fictitious James Bond super spy.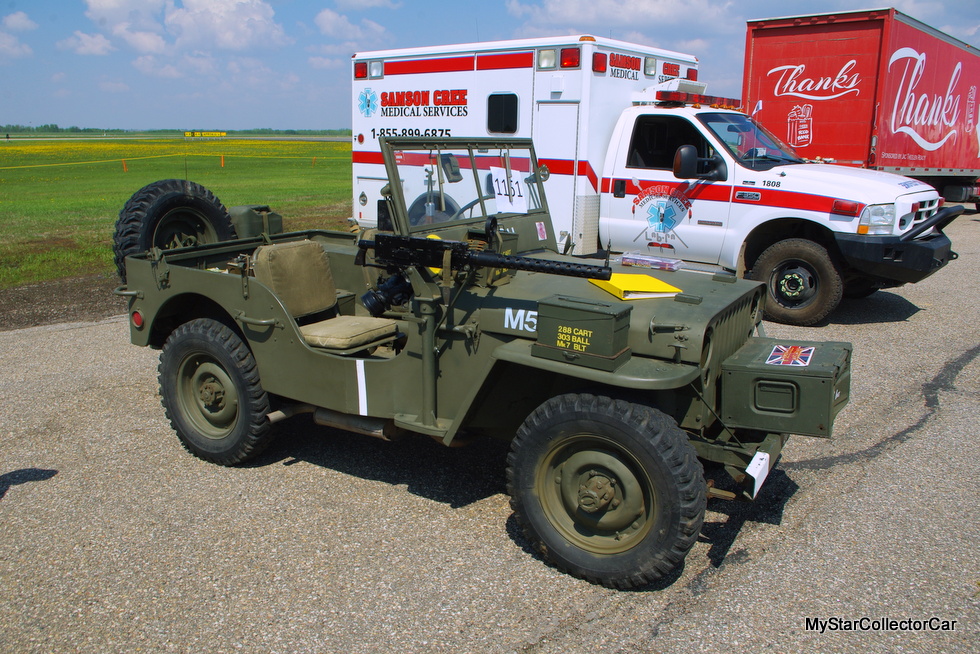 The current owner was able to buy the Jeep after a long search and MyStarCollectorCar will showcase the amazing story about why (and how) he acquired the famous military vehicle in a future MSCC article.
Another unusual story included a young woman with a purple 1955 Dodge Custom Royal four-door sedan with its original Hemi under the hood. The car is an unusual guest at any car show-but a young 20-something female owner made this story even more interesting for us here at MyStarCollectorCar.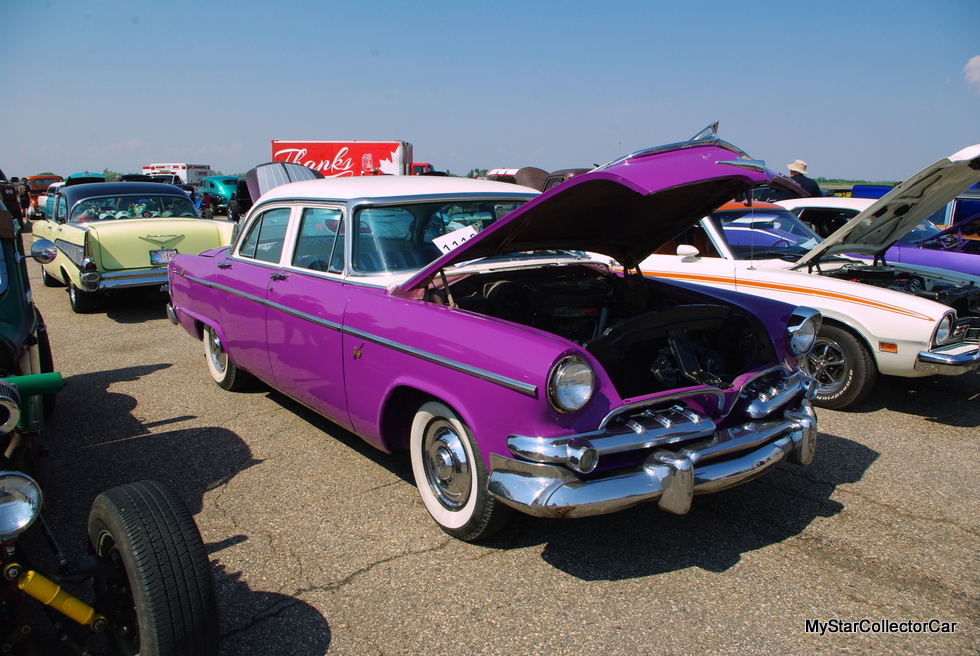 Look for her and her very cool finned car's full story in a future article on our web pages.
One of the all-time favorites in the car hobby is the 1932 Ford three-window coupe because this model has been built into something special for many decades. Some of our readers may recall the yellow '32 Ford hot rod driven by John Milner in 'American Graffiti'. Milner's car likely inspired even more interest in the '32 Ford hot rod when the movie debuted in 1973.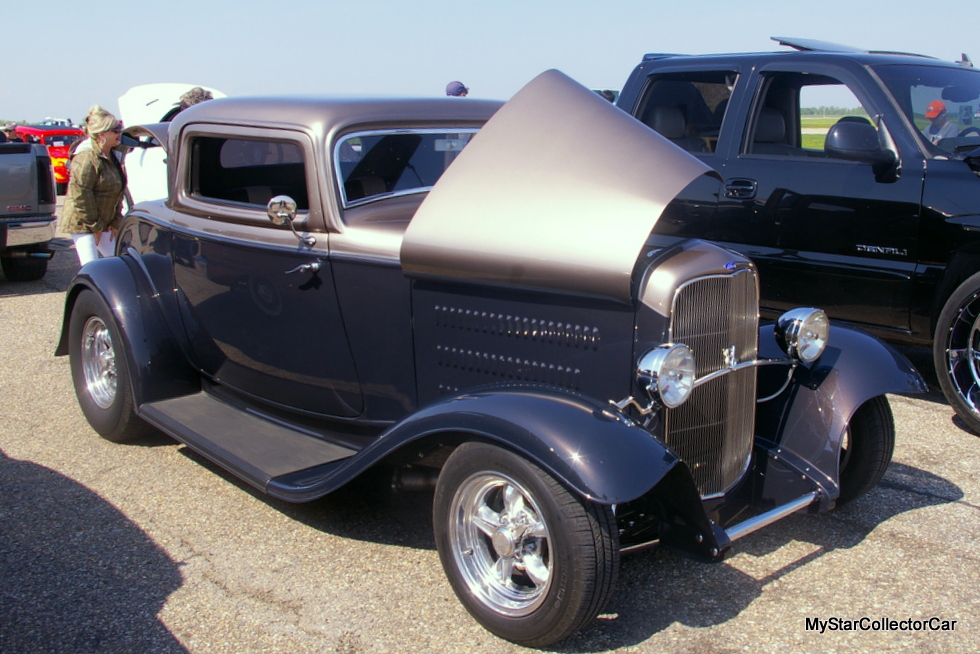 A beautiful 1932 Ford custom hot rod was at the Props & Pistons show and its current owners are a car guy and car girl team who love their ride. They were more than willing to explain the how-and-why portion of their purchase-although none of their story included influence by the famous yellow '32 Ford in 'American Graffiti'.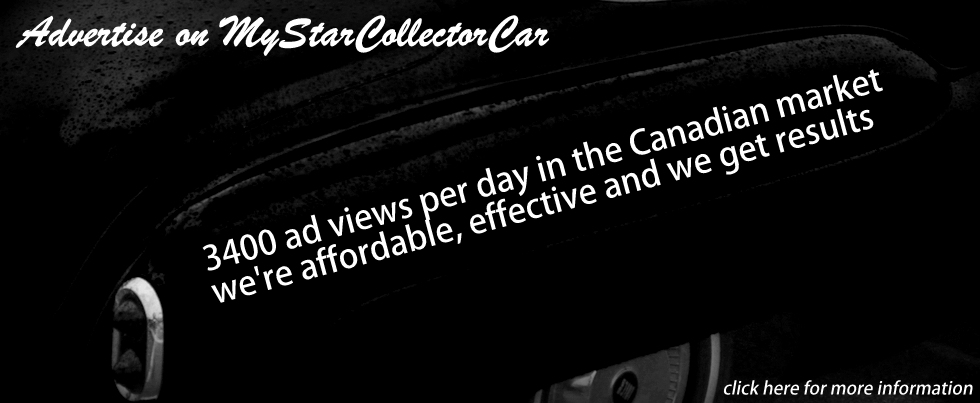 A 1968 Corvette Stingray muscled its way into the limelight at the Props & Pistons car show. The '68 Corvette had a complete style makeover from its predecessors and this particular 'Vette carried all of those distinctive style features from that bygone era.
It also had a few tweaks that essentially transformed this Corvette into a street monster. The car's owner was able to explain how the car performs as a resto mod that has the brute force power of a 383 stroker that built for maximum velocity upon request.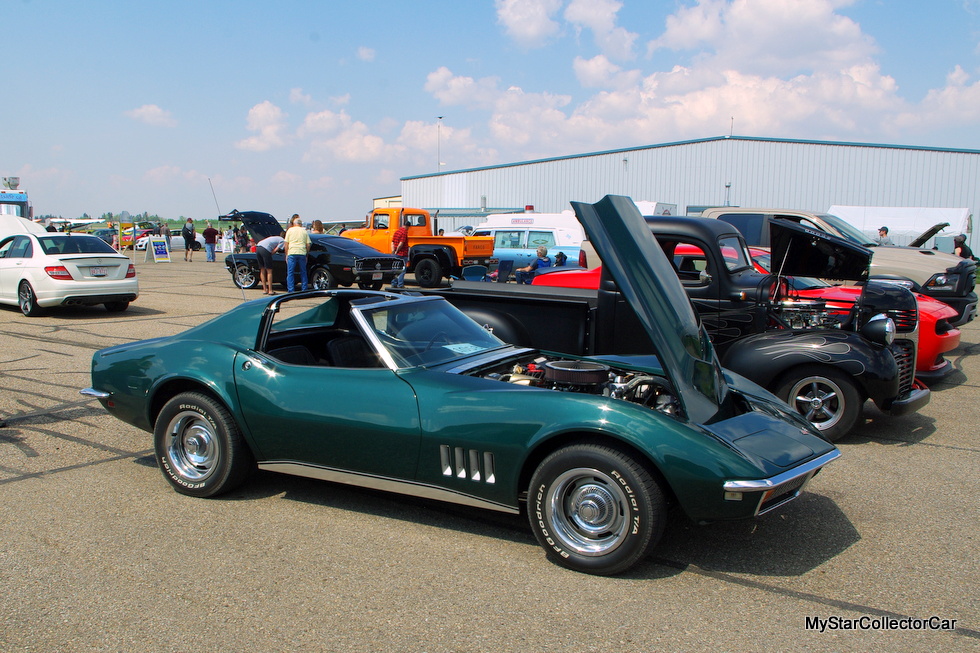 The owner has first-hand experience about the marriage between old school Corvette style and new school muscle. We will run his story in a future MyStarCollectorCar article.
The 2nd annual Props & Pistons car show was once again cleared for takeoff by warm and sunny weather conditions that featured vintage cars and planes in the same location. It is a solid recipe for success.
BY: Jim Sutherland
Jim Sutherland is a veteran automotive writer whose work has been published by many major print and online publications. The list includes Calgary Herald, The Truth About Cars, Red Deer Advocate, RPM Magazine, Edmonton Journal, Montreal Gazette, Windsor Star, Vancouver Province, and Post Media Wheels Section.