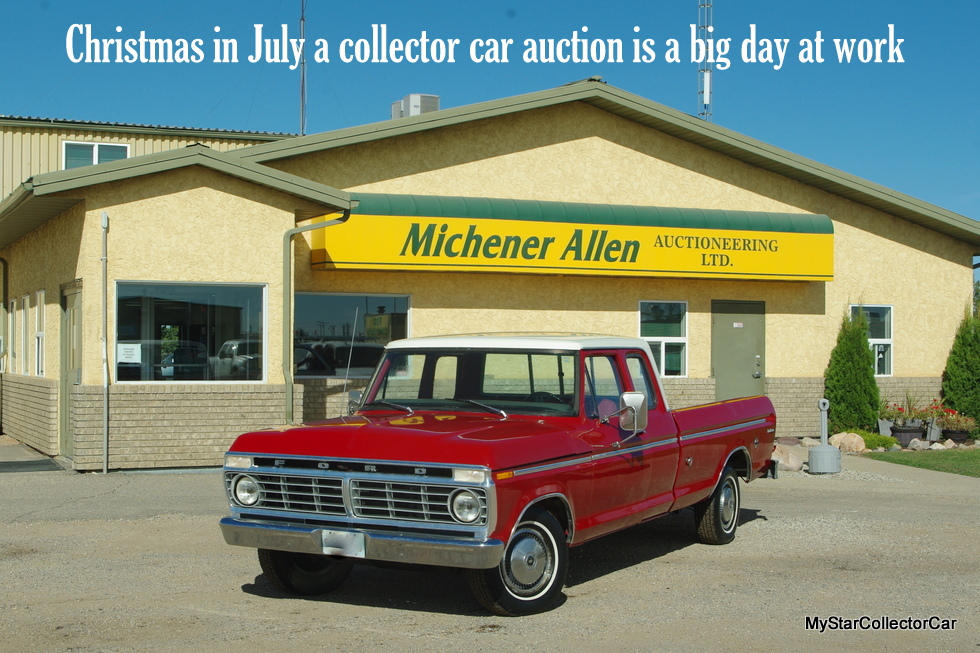 Michener-Allen is an auction company that sells big trucks, big fleets, big construction equipment and everything in between over the course of a year.
They're really good at big auctions but once a year they like to go down a different path.
It's like Christmas in summer when Michener-Allen hosts a collector car auction on the last Saturday of every July because it's a big event on the calendar.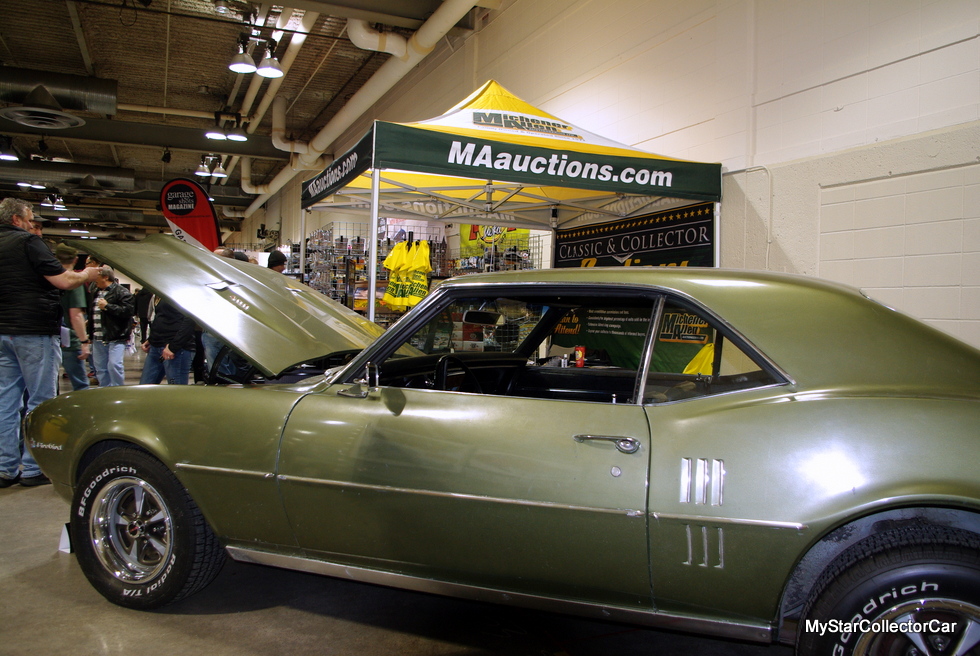 Ian Michener is the Managing Director of this family-owned business and he was willing to give some background to their collector car auction. Ian explained how the company started in 1965 when his dad Ron set up an auction in Red Deer, AB that sold "miscellaneous stuff along with a few vehicles" but Ron's wife Ethel steered him in another, bigger direction. They moved the business to Edmonton where the auction company had much more room to grow.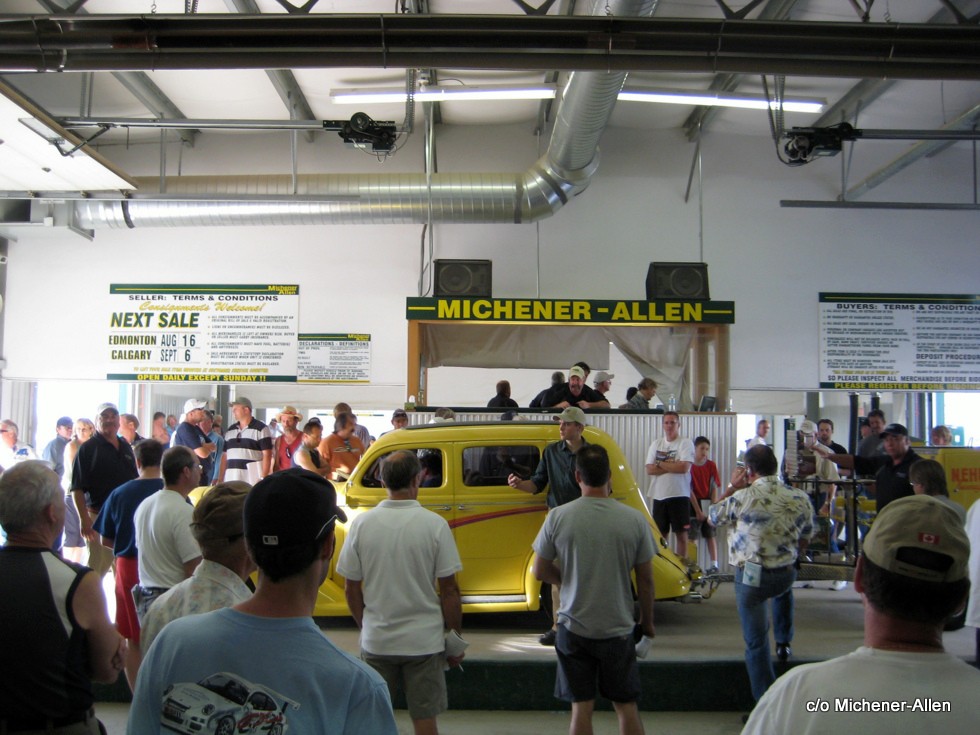 Ian said his dad passed away in 1976 and they brought in Bob Allen who said "he'd stick around to run the business until the boys could do it". That time came in '92 when Ian and his brothers took over the operation.
Ian explained how he started on the ground floor because he was, " brought up in the business  washing cars" so there was a steep learning curve as Michener-Allen grew into a big operation. He remembers seeing classic '63-'66 Corvettes and muscled-out Camaros going through the auction back in the day when they "were just used cars" so he's witnessed a steep climb in prices. He admits the 6-7000 dollars a Vette went for back then was "pretty big money at the time".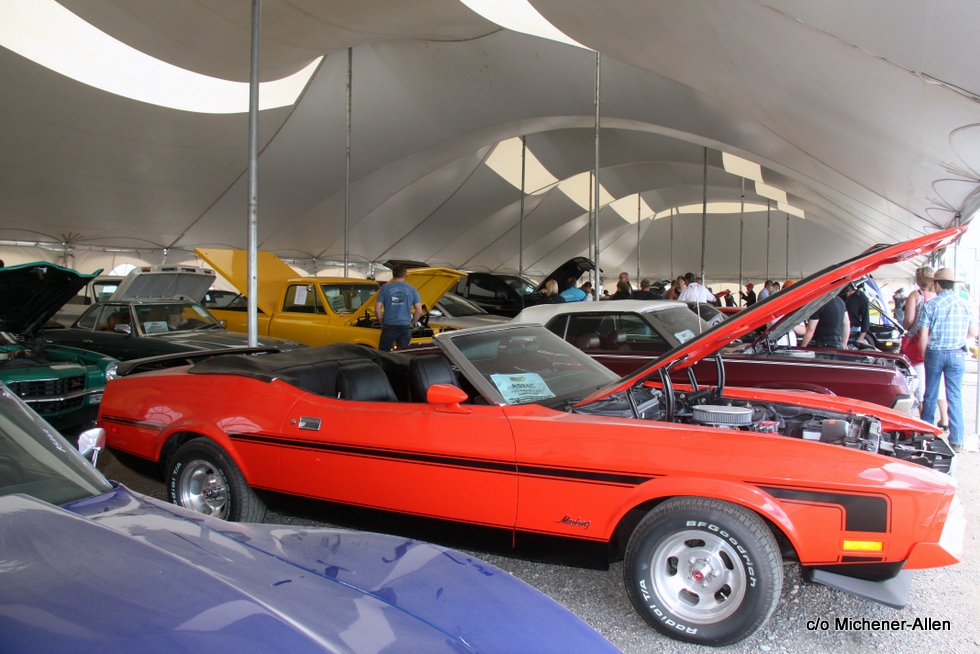 The collector car auction was a natural offshoot of the business because Michener-Allen employees are big fans of the hobby. Ian said they used to have a specialty lane for classic iron but in 1999 Michener-Allen set up an operation in Calgary, AB to capture a growing market with "a little different customer base" and the Michener-Allen collector car auction was born.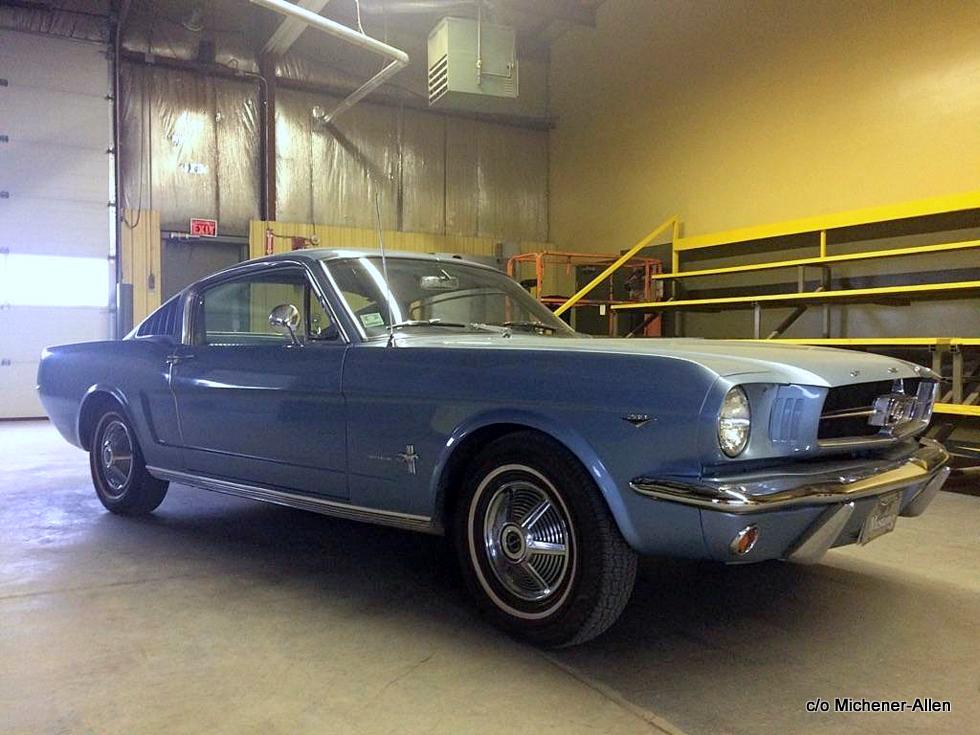 Ian likes this auction because he said, "It goes back to an era when you could identify what the cars were at the auctions"—that's the era he grew up in at Michener-Allen. He said he could "tell what a car is by the taillights back then, unlike now when it's a lot harder to identify what it is".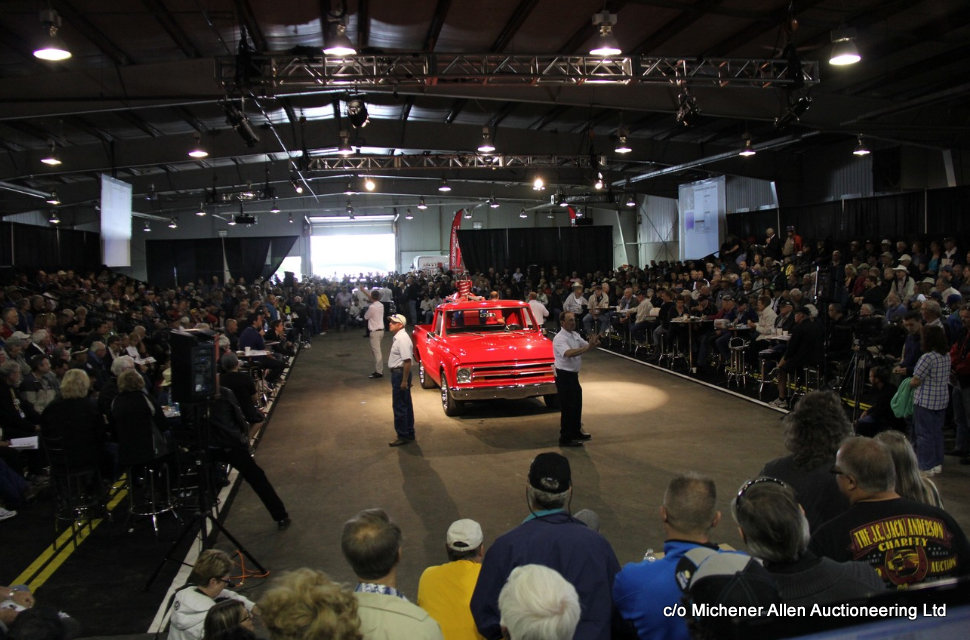 This event really pumps up the employees at Michener-Allen because it's so much fun for them. Ian knows the operation thrives on the big sales but the collector car auction is a different direction for them. They like the planning part, the event and when it's over—Ian said they immediately start working on next year's event.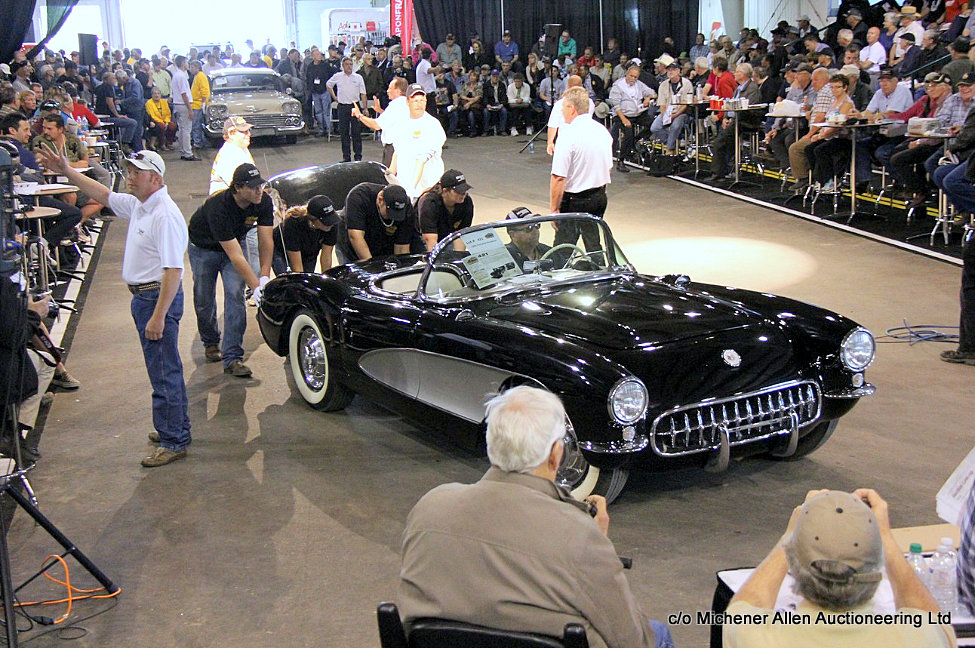 The excitement extends to Michener-Allen's regular customer base because their heavy equipment sales team find out their customers want to talk about classic iron – not heavy equipment – as the collector car auction approaches every year.
Sometimes that excitement turns into a sale and that's when Ian said the buyer "goes home and beg for forgiveness, not permission" for the new toy in the garage. Ian said his customers get pretty excited when they buy "a hot rod or boat" at an auction—you won't see the same reaction for a grader or dump truck at one of their regular auctions because those vehicles are all about business.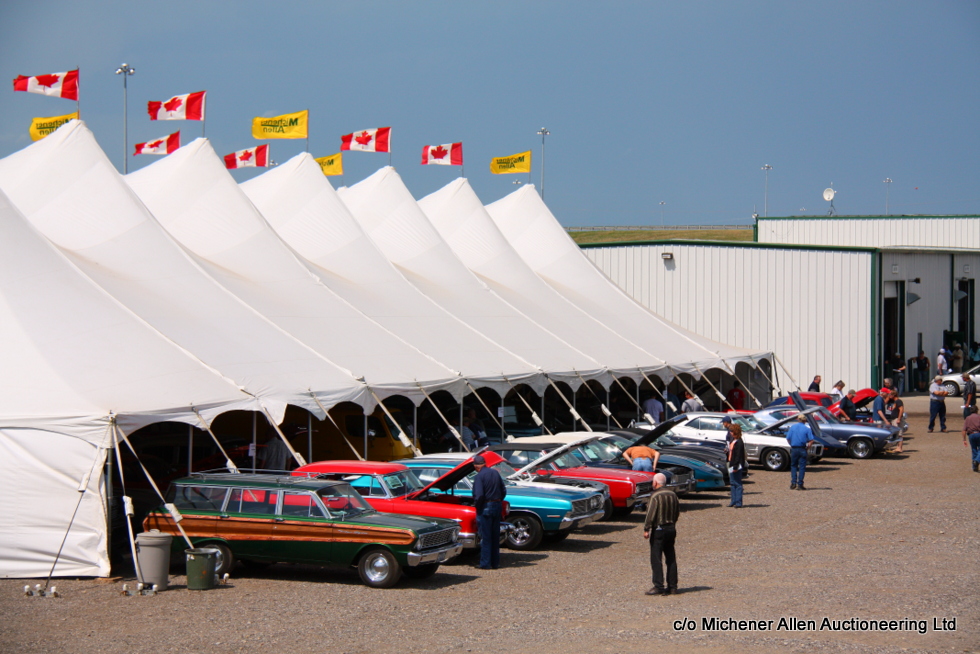 The collector car auction in July is an annual feature but Ian said they also sell vintage iron at regular sales over the course of a year—he explained how it "just kind of happens that classic stuff comes up for sale and suddenly we'll have 15-20 at an auction".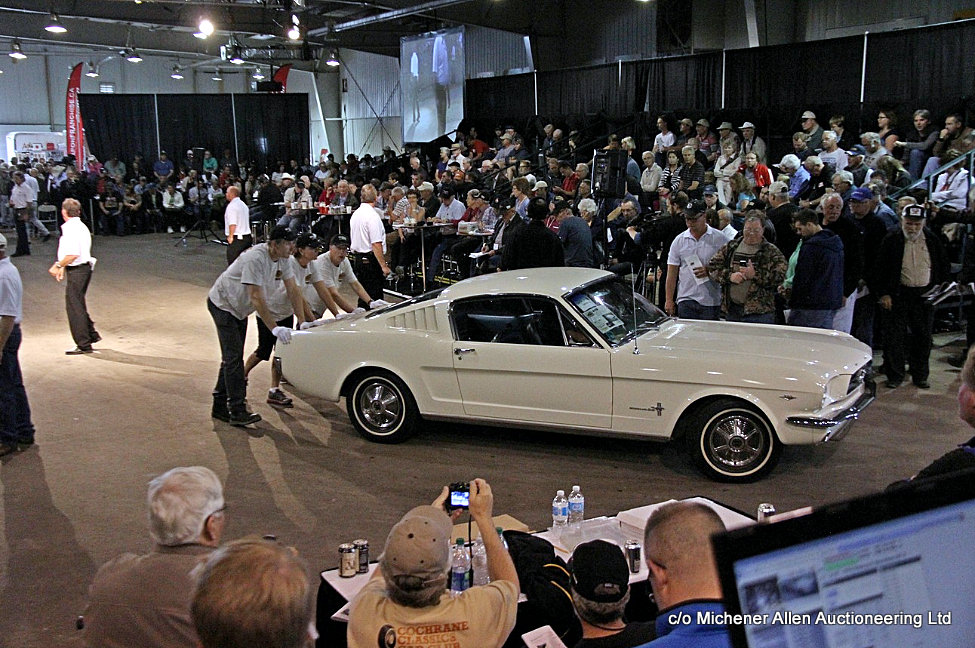 The big one is the July auction—call it the summer Christmas event for the Michener-Allen staff and it takes place on July 27, 2019 at 13090 Barlow Trail NE.       
By: Jerry Sutherland
Jerry Sutherland is a veteran automotive writer with a primary focus on the collector car hobby. His work has been published in many outlets and publications, including the National Post, Calgary Herald, Edmonton Journal, Ottawa Citizen, Montreal Gazette, Saskatoon StarPhoenix, Regina Leader-Post,  Vancouver Sun and The Truth About Cars. He is also a regular contributor to Auto Roundup Publications.
Please re-post this if you like this article.