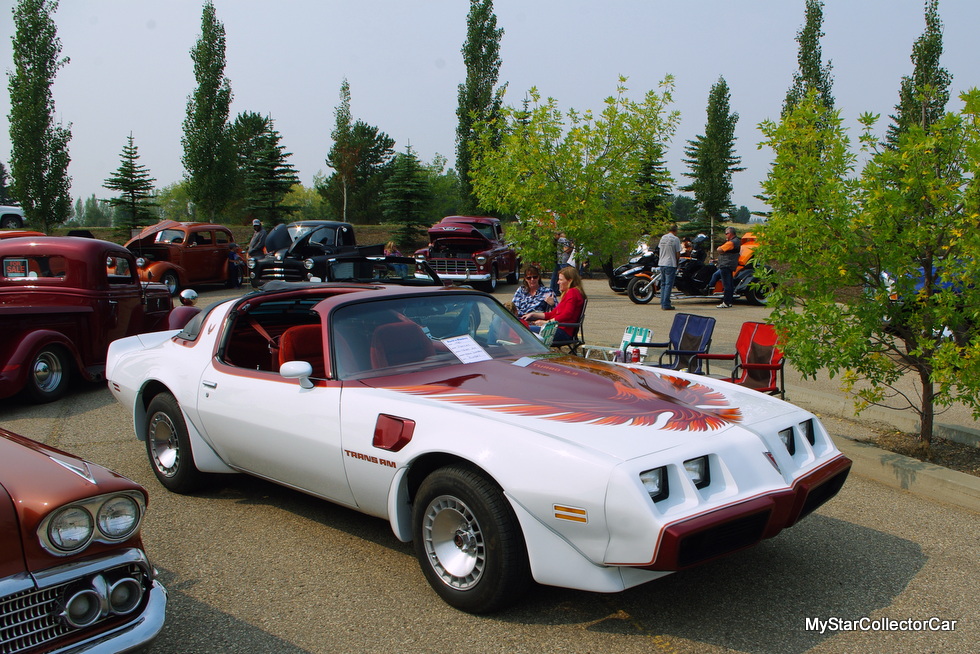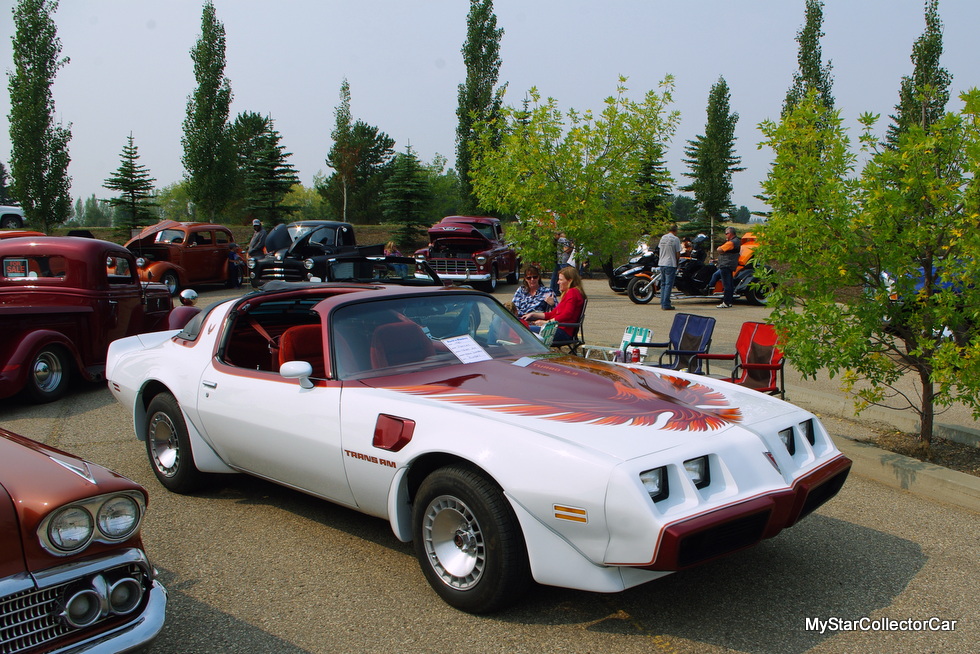 An ongoing personal history with a vintage ride is one of the best scenarios MyStarCollectorCar.
The reason is simple—the story behind the car practically writes itself.
The long term narrative behind a car story is similar to a human relationship because it evolves over time.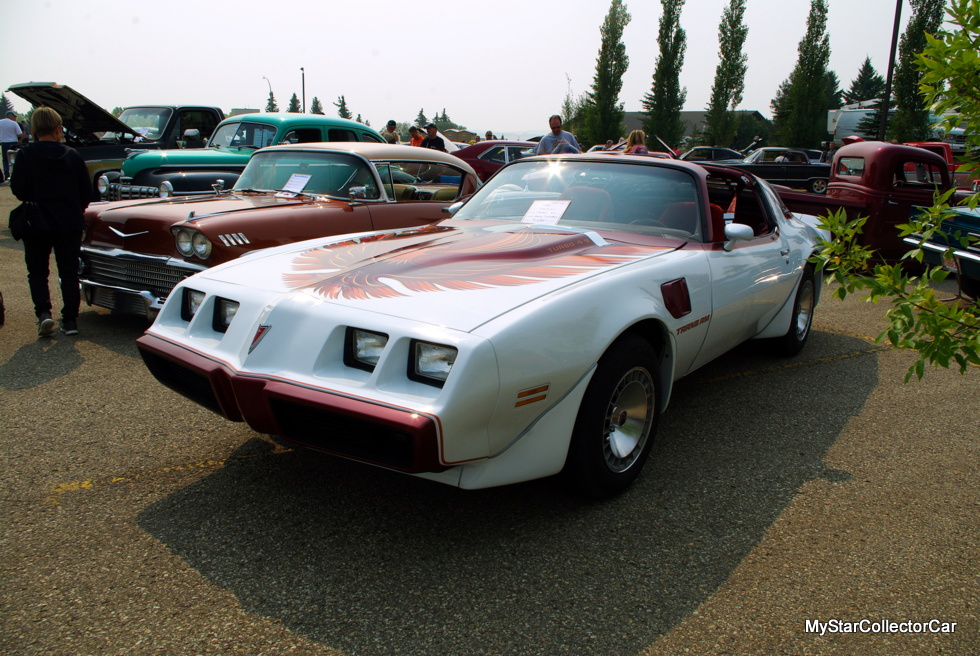 Kevin Dunham's relationship with his 1980 Pontiac Trans Am 4.9 Turbo extends over the last twenty seven years. He bought it replace another '80 Firebird that meant an untimely end when Kevin thrashed on it during his misspent youth. It was his high school car and it wasn't destined to be more than a passing fancy because of Kevin's inexperience but this '80 T/A was permanent.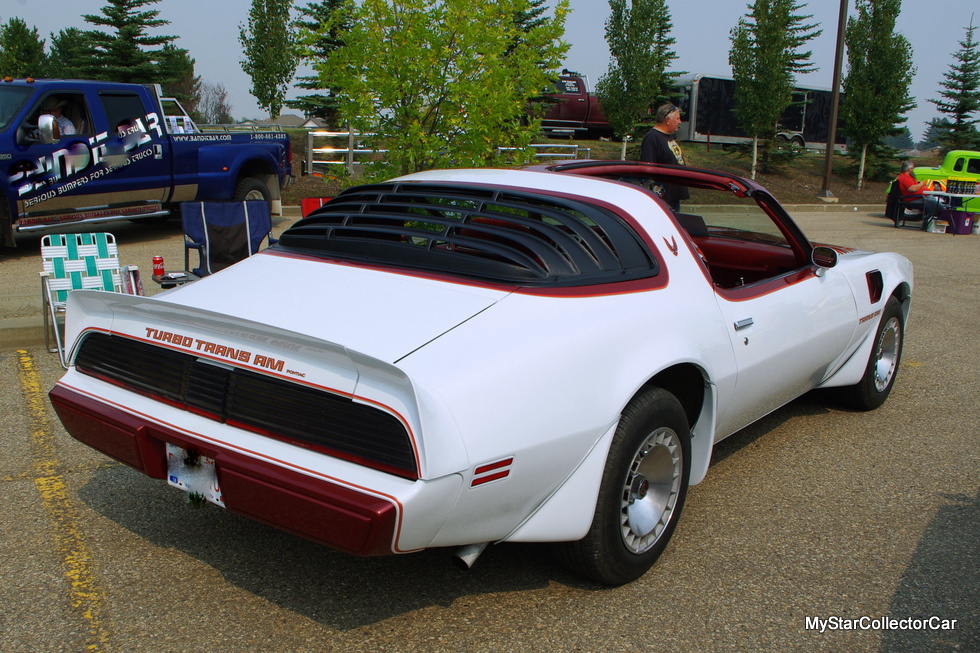 Kevin said the T/A was "not bad, no rust or anything but the transmission was screwed" when he bought it. He thought he "may be the third owner" but one thing was clear—the car had some decent care and attention its whole life.
Kevin drove his T/A for about three years then it "sat a lot" until he "decided to fix it". This was a turning point in the car's history because Kevin decided to upgrade the car. He focused on the engine and transmission because he wanted something a little hairier than the stock turbo 301 cubic inch motor.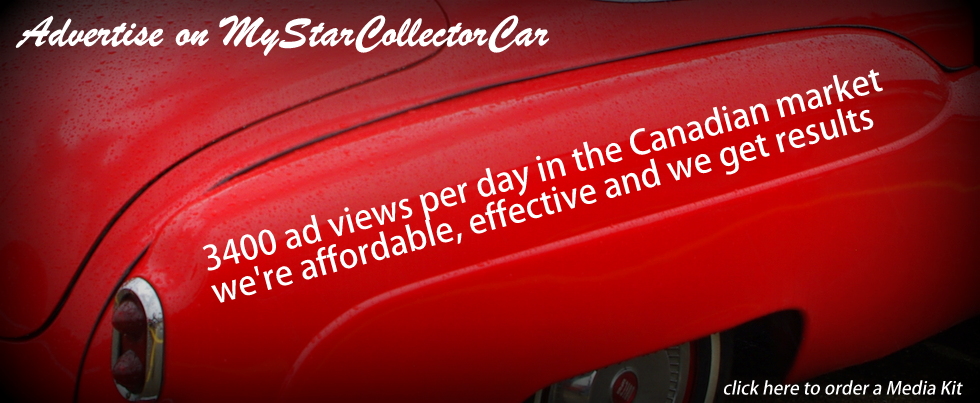 He picked a crate fuel-injected 350 and upgraded the transmission with a shift kit and adapter (for a Pontiac) so now this T/A has a lot more fire in its belly. Purists will be happy to know Kevin kept the original 4.9 Poncho factory heart.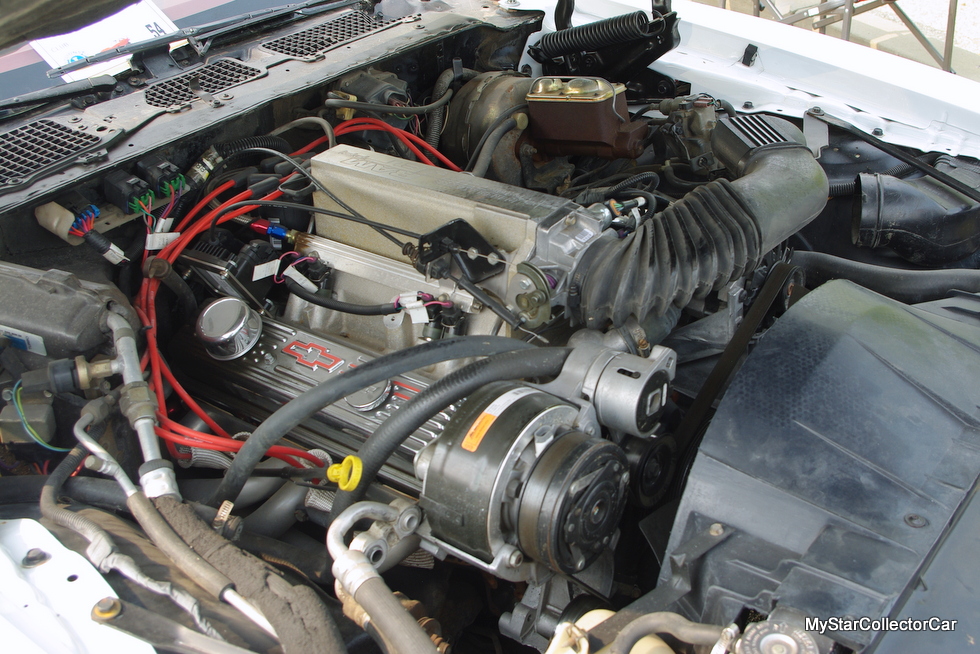 Kevin left the suspension alone because he said "it was a really light radial-tuned suspension with 4-wheel disc brakes, sway bars and shock upgrades" so he wasn't worried about how it would match up with his 21st century upgrade in horsepower.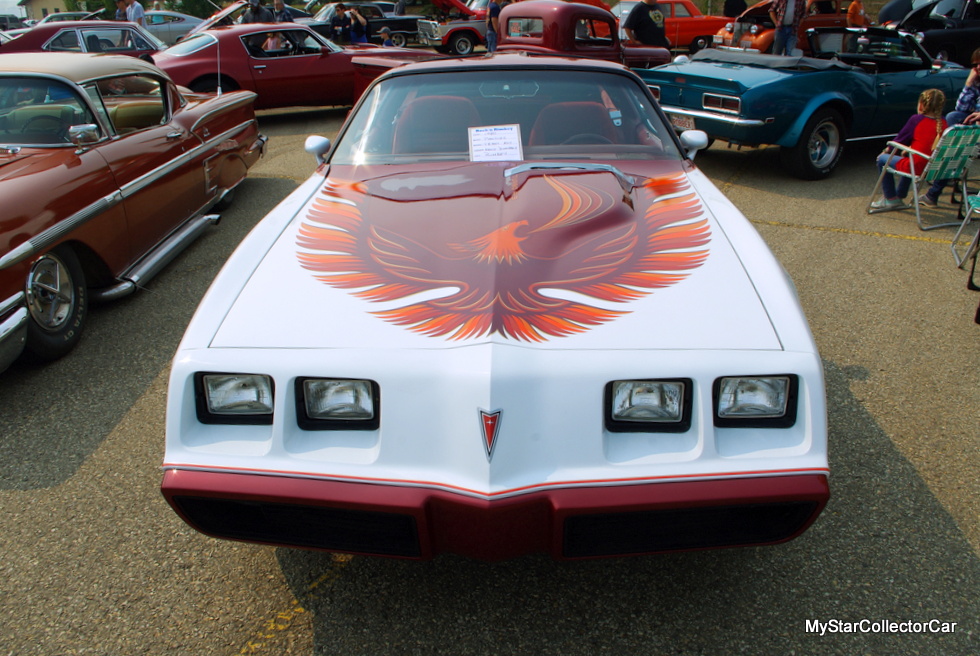 The difference in performance is remarkable.  Kevin said the fuelie 350, "is a lot different. It doesn't have as many no-starts, it's reliable and it's got tons of horsepower".  He also updated the V-belts to a serpentine system and the aluminum radiator eliminated any overheating issues.
Kevin also added a few cosmetic touches like rear splash guards fore and aft because he liked the look and they're functional.  He went with a completely different paint scheme—it's an Indy Pace Car tribute and he picked it because he "liked the look". It definitely works.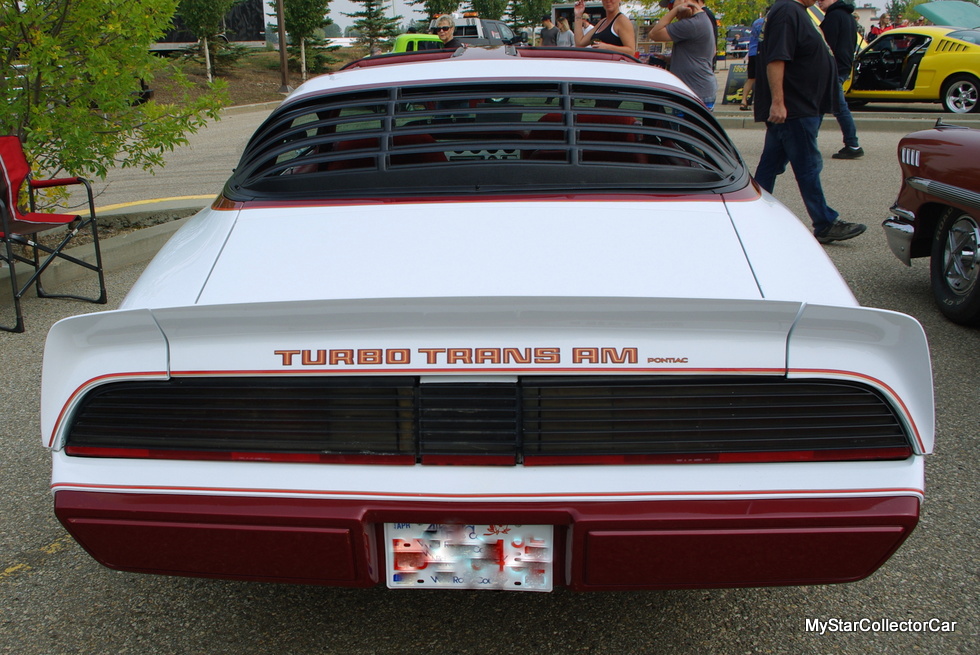 The biggest factor in the relationship between Kevin and his T/A is the driving experience because he hates trailer queens so his Poncho is out there in the real world. This is a T-top car (driven until the snow flies with the roof panels in the trunk)  and Kevin said it gets "a lot of attention from kids" because this roof configuration isn't very common in 2019. It's like seeing a T-Rex when you're 12 years old—you know it's old and it's really cool.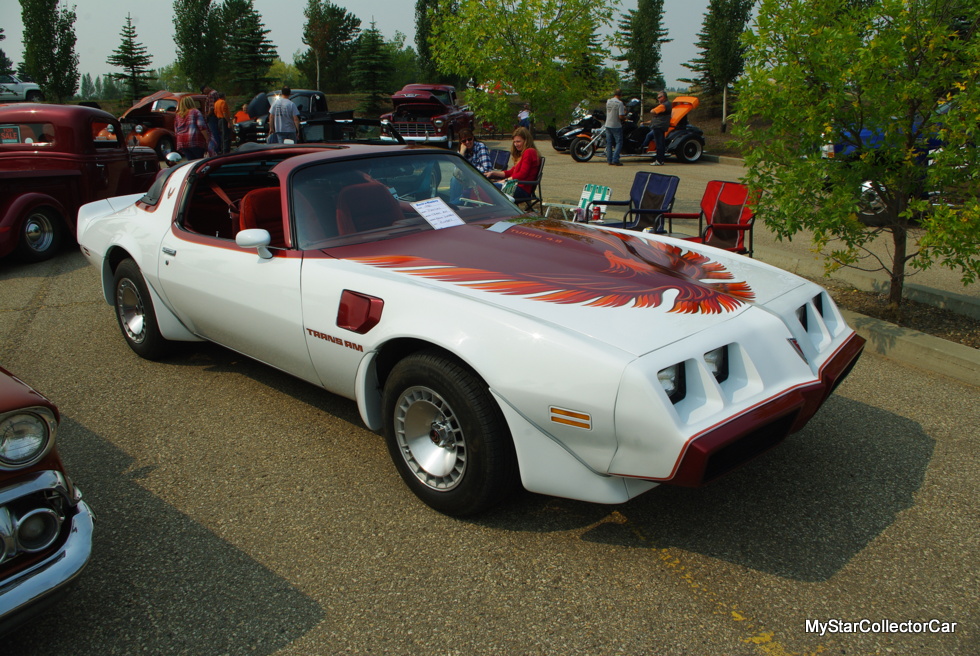 Kevin is six years in on his newly configured 1980 Pontiac Trans Am and the magic hasn't gone away. The relationship extend back to the early 1990s—longer if you count Kevin's original Firebird but the magic hasn't worn off for him.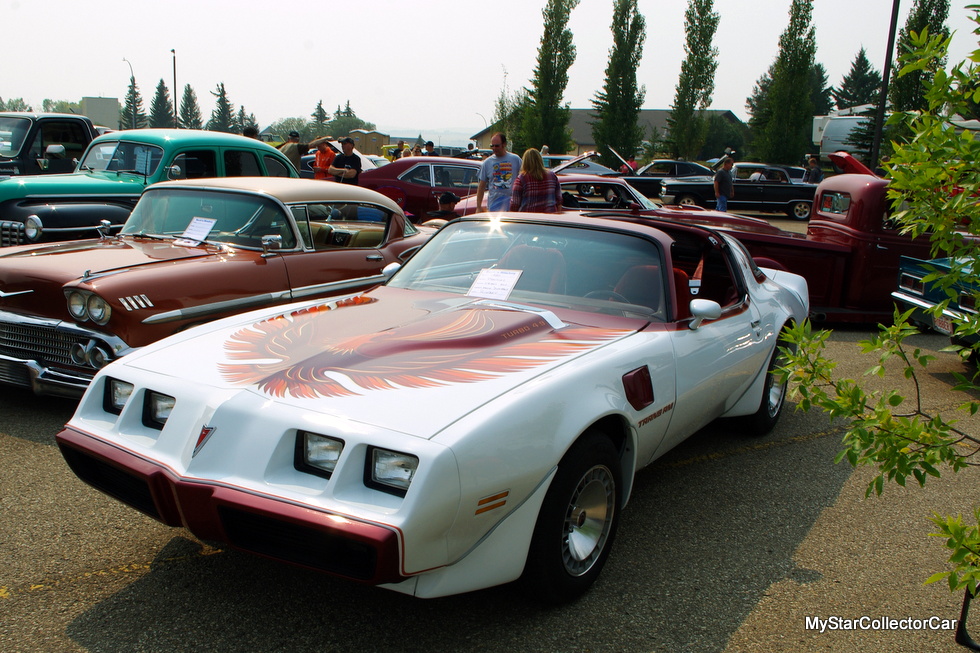 The reason is simple because Kevin explained it his way, "It's like a time machine to my past".
By: Jerry Sutherland
Jerry Sutherland is a veteran automotive writer with a primary focus on the collector car hobby. His work has been published in many outlets and publications, including the National Post, Calgary Herald, Edmonton Journal, Ottawa Citizen, Montreal Gazette, Saskatoon StarPhoenix, Regina Leader-Post,  Vancouver Sun and The Truth About Cars. He is also a regular contributor to Auto Roundup Publications.
Please re-post this if you like this article.