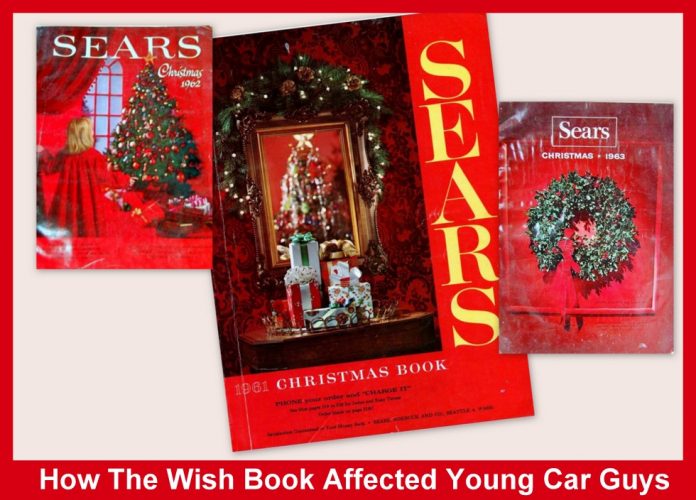 One of the most anticipated events of the fall season for car kids from the past was the arrival of the annual mail order Christmas catalogues from the big players in the retail store sales game in North America.
One of the most welcome arrivals was the annual Simpson Sears (just called Sears in the United States) Christmas catalogue here in Canada.
The toy sections of their annual wish books were the stuff of dreams for kids who had already been inundated with toy commercials that aired during their TV programs from that era.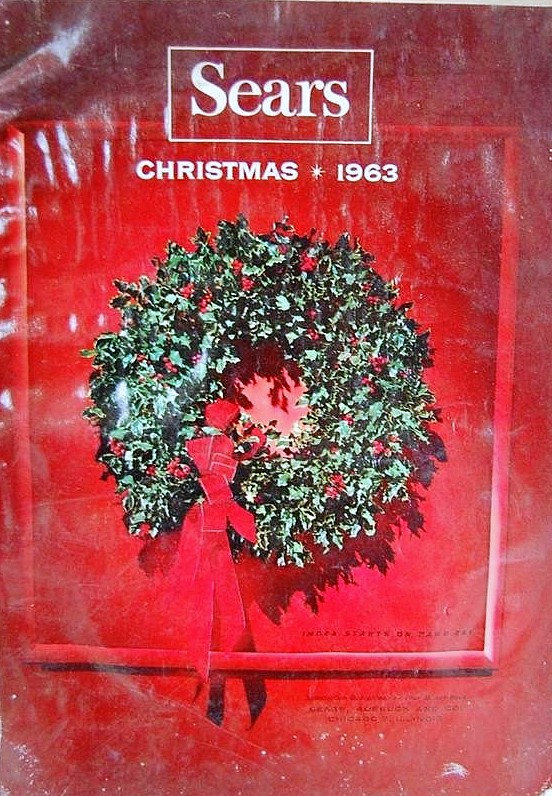 It was a golden time for kids who pored over the pages of the annual Christmas catalogues and assembled a long list of toy-related items that were near and dear to their young hearts. Kid toy cravings were also considered to be a wish list so any realistic Sixties-era kid shortened their lists to let reality become a large factor in their choices.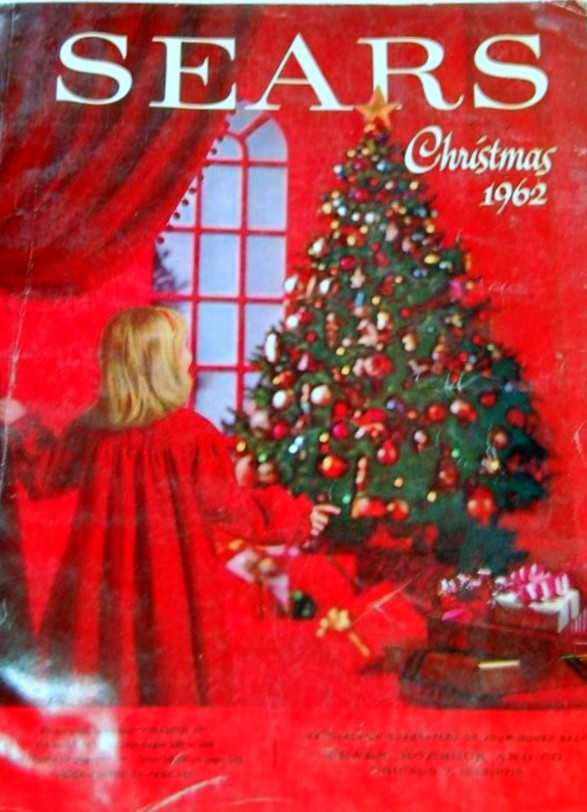 I was one of those kids who studied the Simpson Sears catalogue like it was a message from Santa himself-and continued the catalogue tradition even after I discovered that Santa Claus was indeed two adults whom I knew very well in a parent-child way-and were also heavily involved in the catalogue decisions.
1960s Christmas catalogues provided plenty of toy automotive choices for future car guys, including a young version of me. One of the more appealing toys in the Sixties Christmas catalogues for me were the kiddy service stations.
The finest of the picks were multi-story toy structures that had roof parking in the finest tradition of a parkade that fixed toy cars. To this day I have never seen a multi-story automotive repair facility that is not part of a larger car dealership structure, but I accepted their existence when I was a kid who also bought into the Santa Claus story back in the day.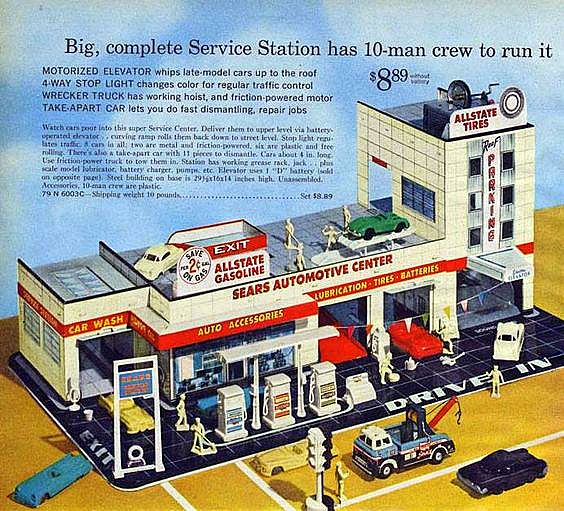 My best guess at the time was standalone multi-story auto repair garages were only located in major cities. Maybe I was right as a kid.
At any rate, the toy garages were lavishly portrayed on the pages of the Christmas catalogues from my childhood and I wanted one in a big way-right up until the moment I got one and found out they ran mainly on childhood imagination.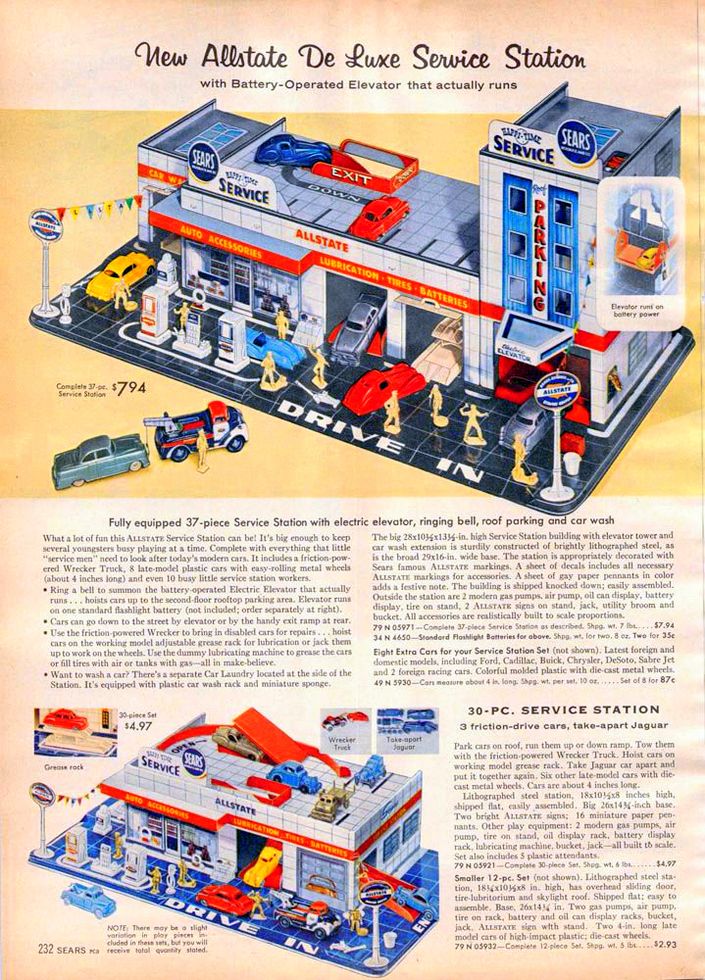 The next big-ticket Christmas catalogue item on my list was a slot car track. These highly desirable gifts were reserved for older kids because they required a fair amount of skill to win races and keep the little cars on the track.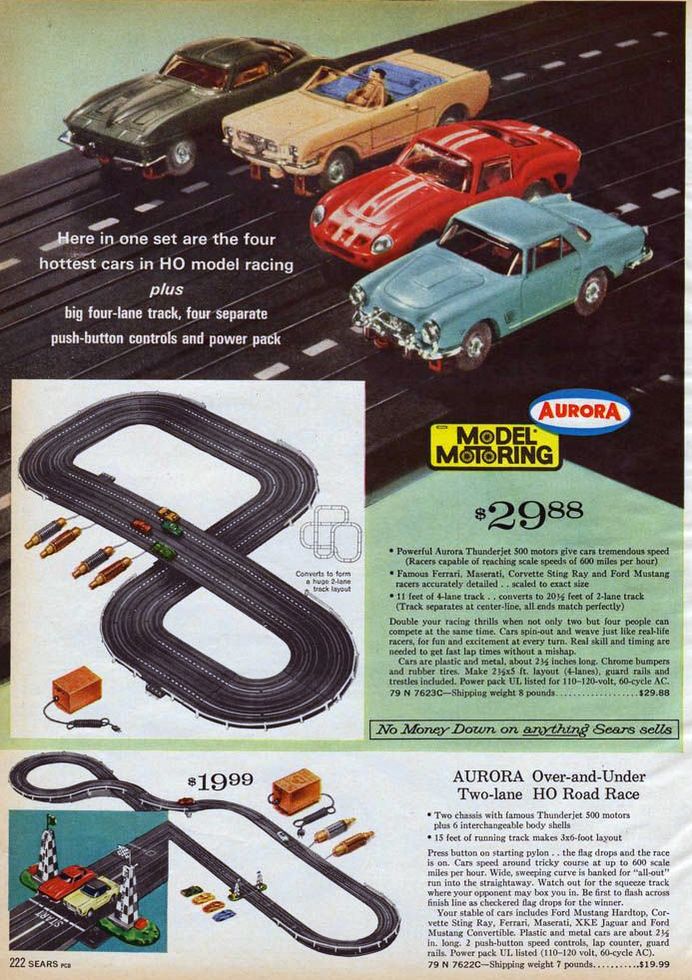 Slot cars shared a similar trait with real cars because any attempt to run flat-out with either of them will cause them to fly off the track or road. This is a difficult concept to grasp for both young drivers and young kids. Both require thorough use of the thought process to avoid catastrophic results and keep the small or big cars (and their drivers) in one piece.
There were plenty of inert toy vehicles in my Christmas childhood collection but eventually I only cared about toy cars that ran on batteries or on an electric track.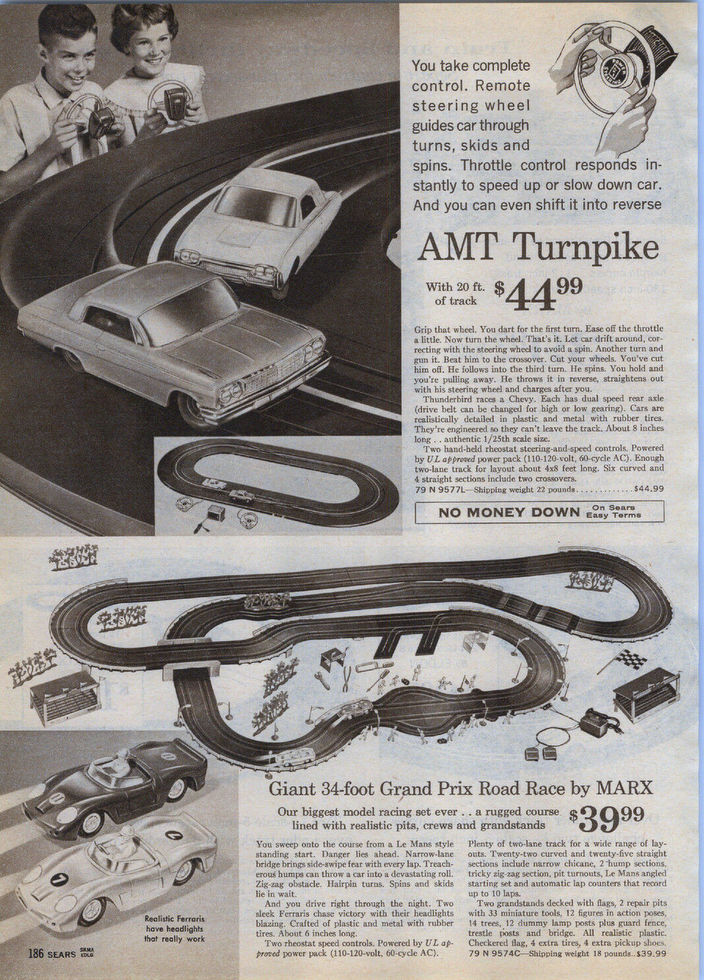 All others need not have applied for membership on my Simpson Sears lists of car kid toy dreams.
BY: Jim Sutherland
Jim Sutherland is a veteran automotive writer whose work has been published by many major print and online publications. The list includes Calgary Herald, The Truth About Cars, Red Deer Advocate, RPM Magazine, Edmonton Journal, Montreal Gazette, Windsor Star, Vancouver Province, and Post Media Wheels Section.