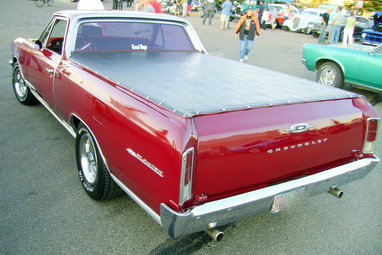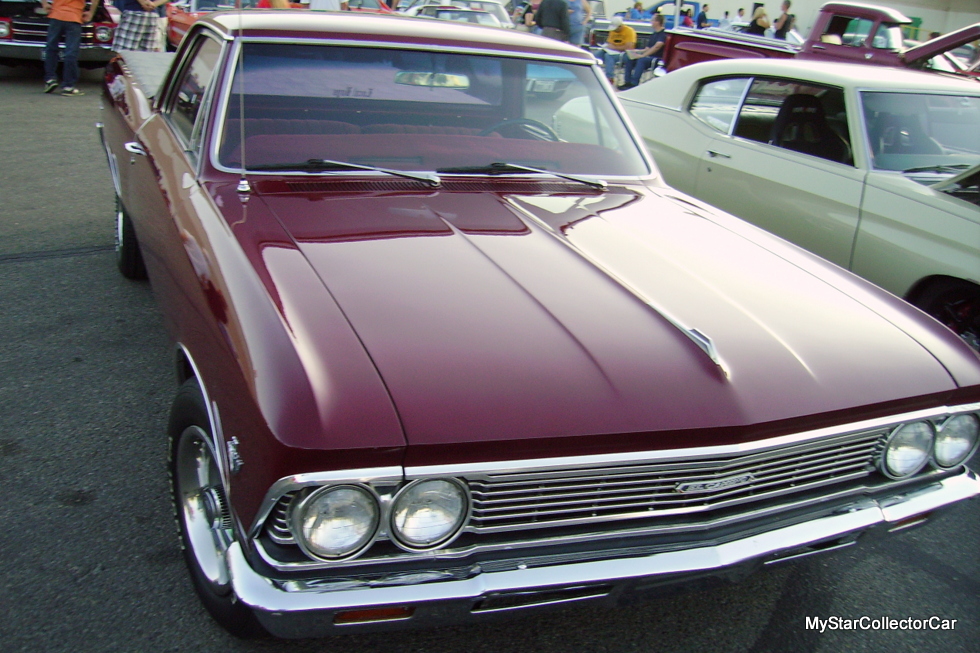 Morley Birmingham's 1966 El Camino started life as a mild-mannered 6-cylinder automatic.
Nothing too crazy-just a life as a functional but odd combination of car and truck that was fashionable in the Ford and Chevy camps of the 60s, 70s, and early 80s.
'But this El Camino was definitely headed for a higher calling when it got a mildly muscled-up 350 with a 4-speed manual tranny to play with the newly found extra torque.'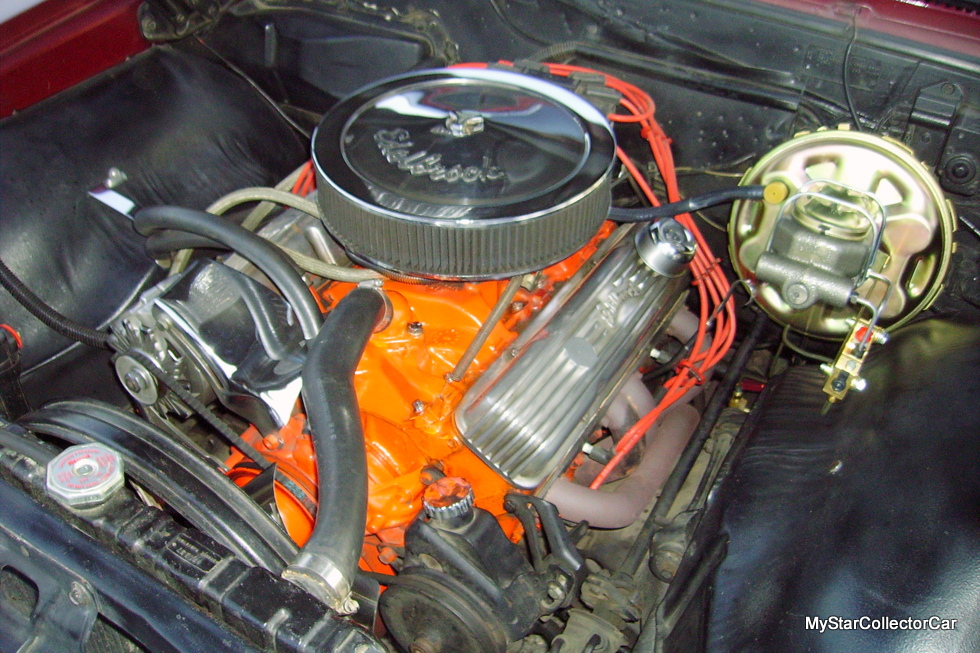 The driving force behind Morley's decision to own the El Camino was actually quite simple. He wanted something a little different and these car/truck hybrids are actually a lot different in the collector car world.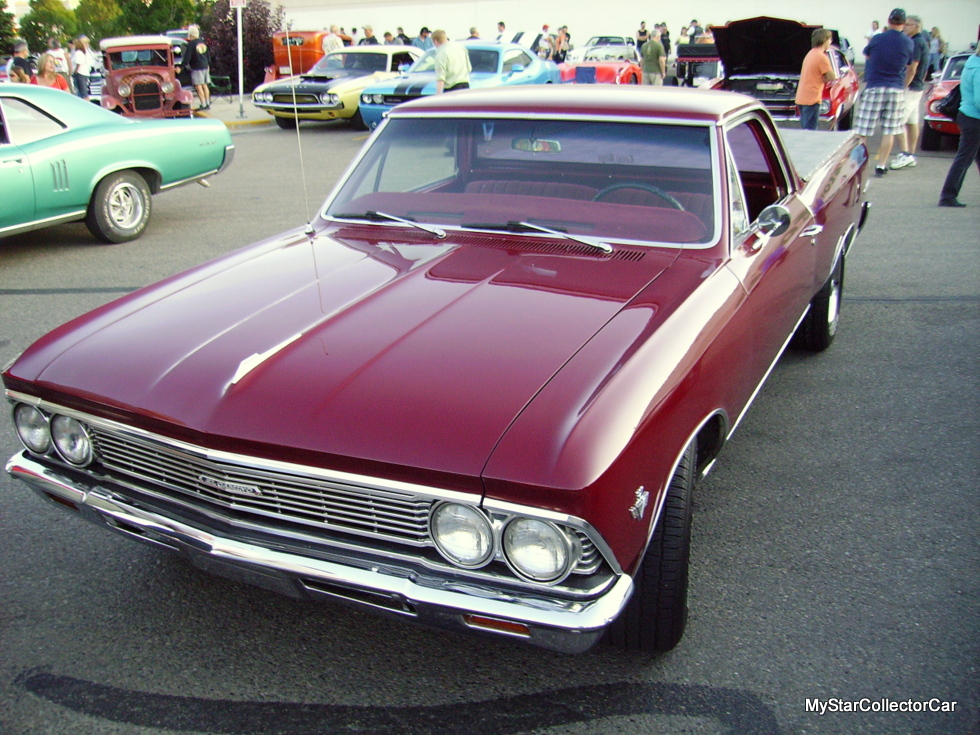 That is an understatement because they will draw a crowd at any car show, and Morley's El Camino is no exception.
The beauty of Morley's choice in collector world is that his vehicle has an entire catalogue of upgrades available for the owner. Morley has added disc brakes and headers to his El Camino to help him go fast in a hurry and slow down in an even bigger hurry. Plenty more speed and safety have been added to this Chevy after its original factory debut as a tame six-banger backed up by a non-tire spinning automatic.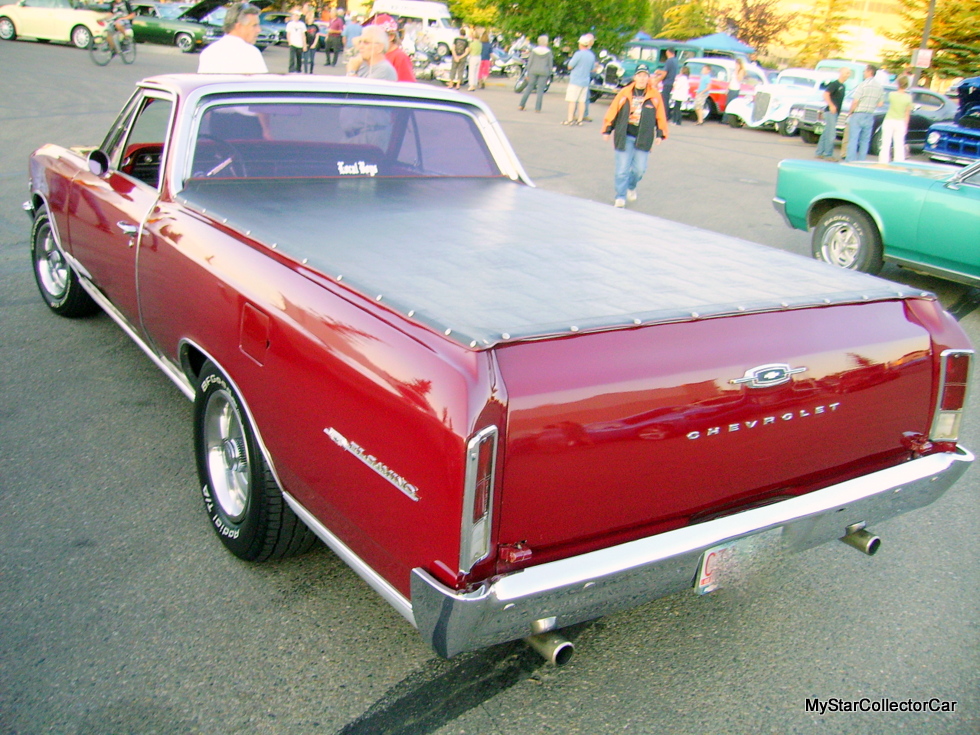 Basically Morley's philosophy was pretty simple: He took a good thing like an eye-catching 1966 Chevy El Camino and bumped it up to greatness with a 350 heart transplant that will melt tires behind a sturdy four-speed gear changer.
'It doesn't get any better than that for this truck and its happy owner.'
Jim Sutherland