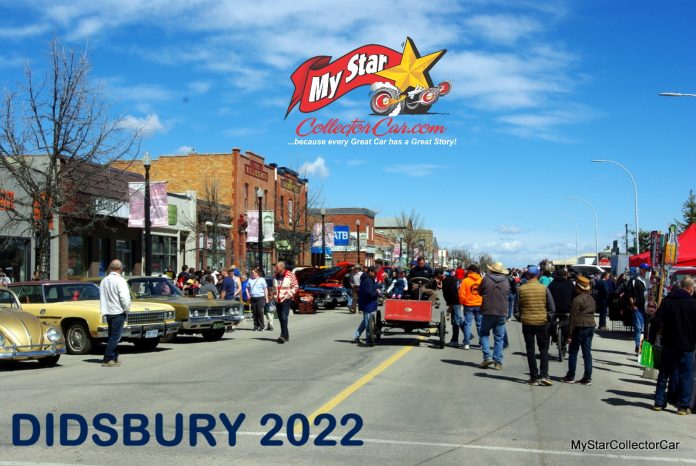 We at MyStarCollectorCar are always excited when we have an opportunity to hit the road and attend a car show.
Our season typically begins in Didsbury, Alberta Canada, a small prairie town of over 5000 people located about 50 minutes north of Calgary, Alberta, home of the famous Calgary Stampede.
However, early May in Alberta, Canada is typically a relatively safe bet in the weather department, so the Didsbury show organizers are willing to gamble on the date. Fortunately, they do win most of the poker games with Mother Nature, including this year's event weather, which was moderate enough to draw a good mix of vehicles and people to the show. The guest list featured two 1957 Chevy Nomads with excellent back stories.
The first '57 Nomad was a relatively stock version, although its talented owner has some excellent plans for upgrades during our long winter season. However, he has not owned the Nomad long enough to make the changes, so he intends to enjoy the iconic Chevy wagon in its current form this season and use the long winter to work on it in his shop.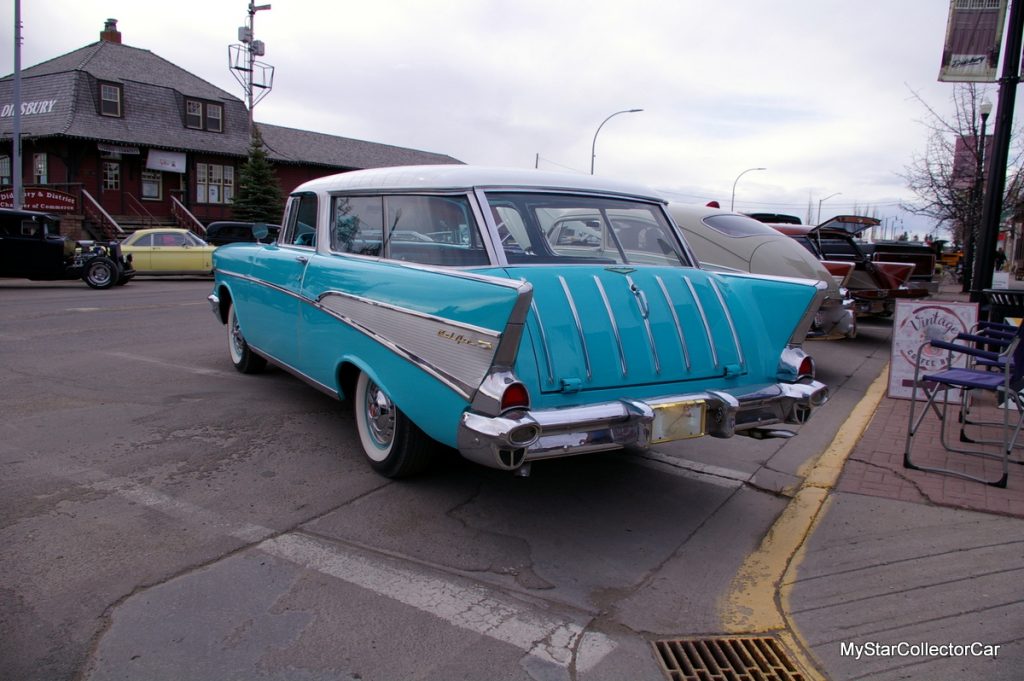 He has always loved the 1957 Nomad models for a specific reason, one that will be revealed in a future MyStarCollectorCar article.
Two 1957 Chevy Nomads at the same show is very unusual, but the Didsbury show did indeed have two of these four-wheeled rock stars at their event. The other '57 Nomad has undergone some incredible upgrades to its powertrain and underpinnings, but it still retains the classic good looks that were a part of the equation when it left the factory.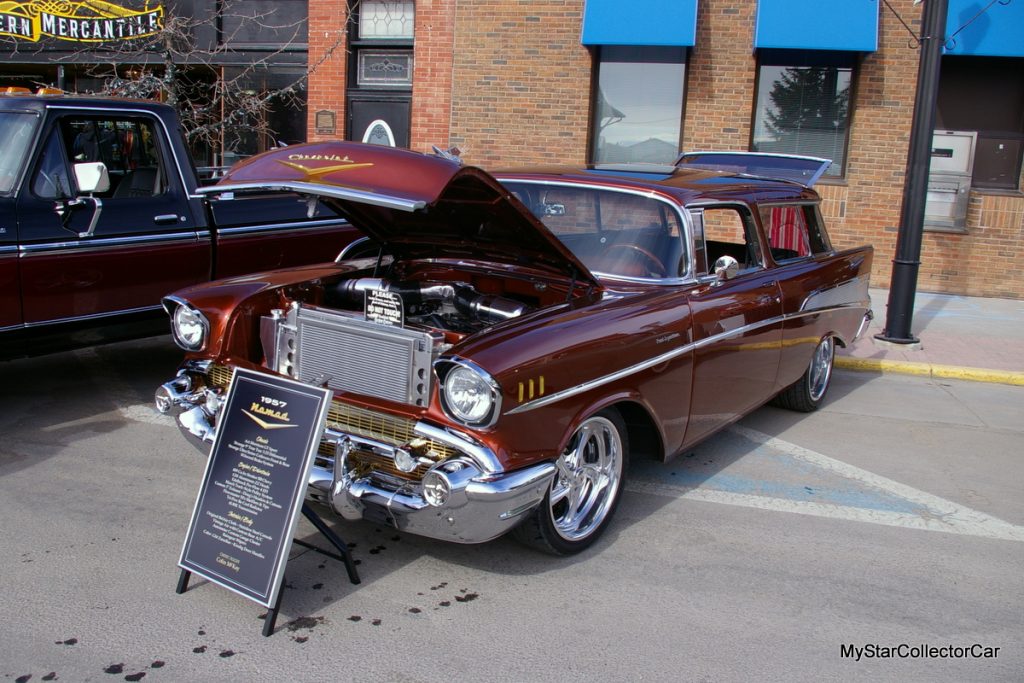 Its owner was a hands-on car guy who tackled the resto mod project in a big way. The second Nomad's owner was very surprised when Jerry Sutherland (MyStarCollectorCar writer and twin brother to MyStarCollectorCar writer Jim Sutherland) attempted to interview him about 10 minutes after Jim had already interviewed him and left the scene.
Side note: People think you have seriously lost your marbles whenever this happens, so Jim and Jerry like to forewarn owners to prevent car owner confusion and subsequent apprehension. For the record, it was entirely Jim's fault this time.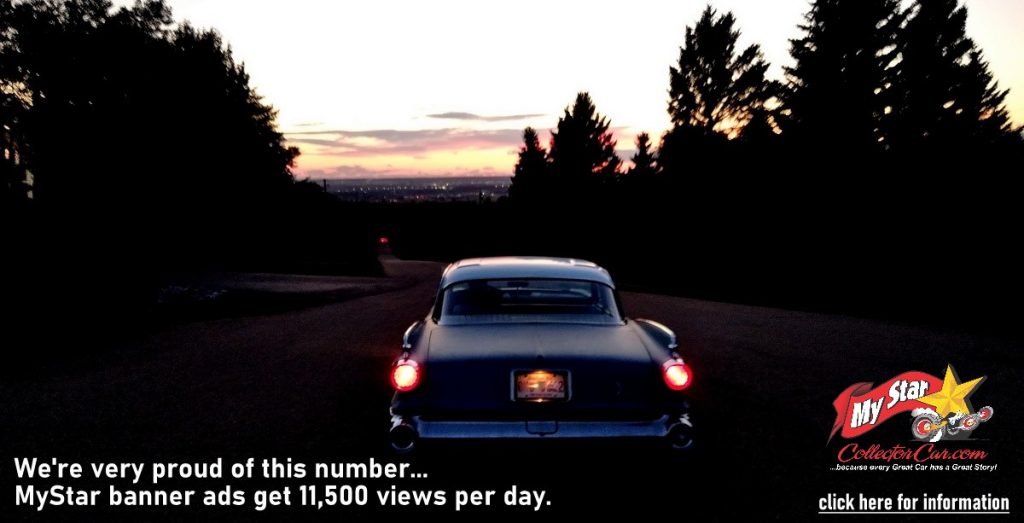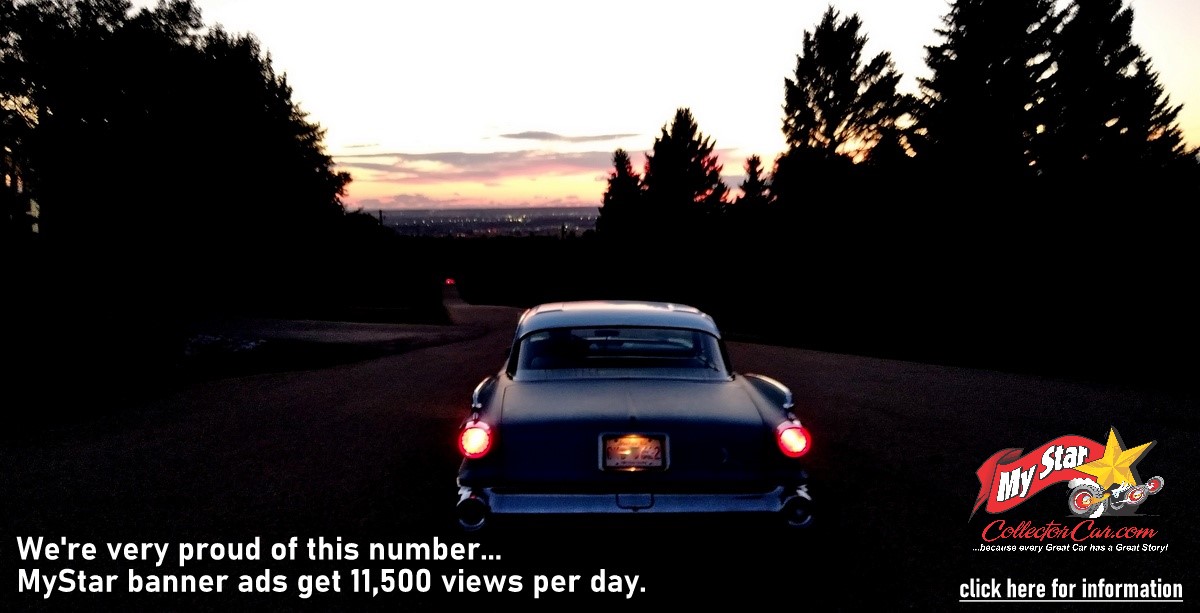 The second Nomad's owner also had some very strong reasons why he was always drawn to the Chevy 2-door wagons and MyStarCollectotorCar will tell his story in a future piece.
A 1963 Dodge 440 convertible was another highly worthwhile story source for MyStarCollectorCar. The '63 Plodge's (Canadian Dodge) owner restored the car back to its factory glory, a painstaking process that took roughly 15 years to complete, according to its justifiably proud owner.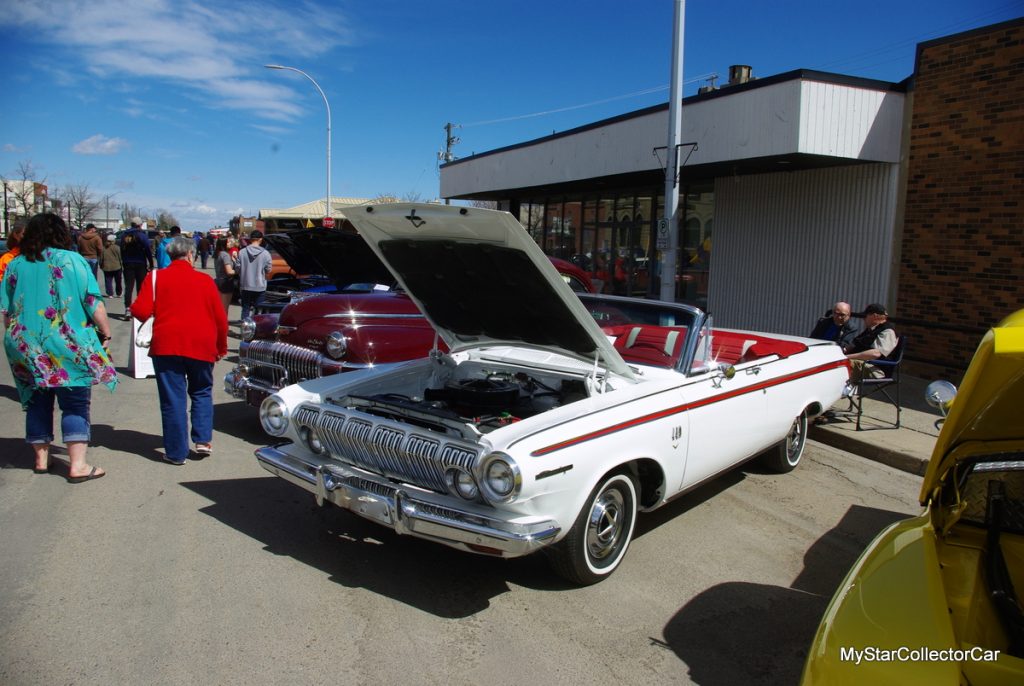 Find out how and why he restored his rare Mopar in a future MyStarCollectorCar feature.
A 1965 Mercury truck had undergone a major resto mod process so its owner could drive it. Some of our readers may not be aware that Mercury trucks were built for the Canadian market during a bygone era and were basically an upscale Ford truck sold by Lincoln-Mercury dealerships in Canada.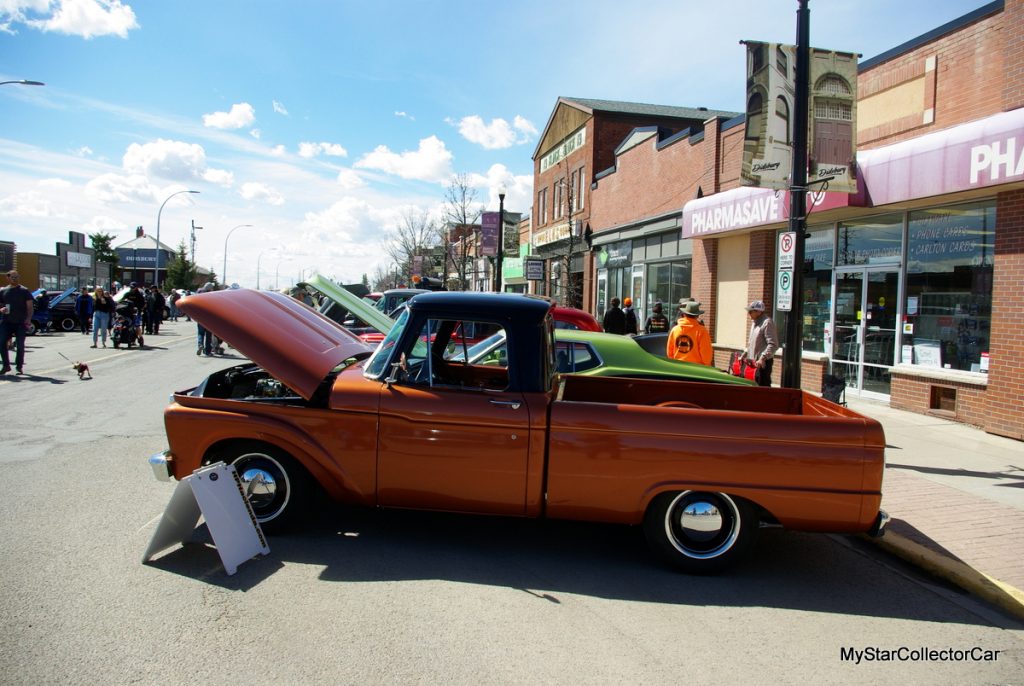 This '65 Merc pickup was a lesson in how to build a better and faster ride than a factory version. Read all about this resto mod truck in a future MyStarCollectorCar article.
A 1936 Diamond T resto mod truck was also an honored guest at the Didsbury show. The big truck has undergone a major upgrade and now provides its owner with modern creature comforts so he can drive it as much as possible.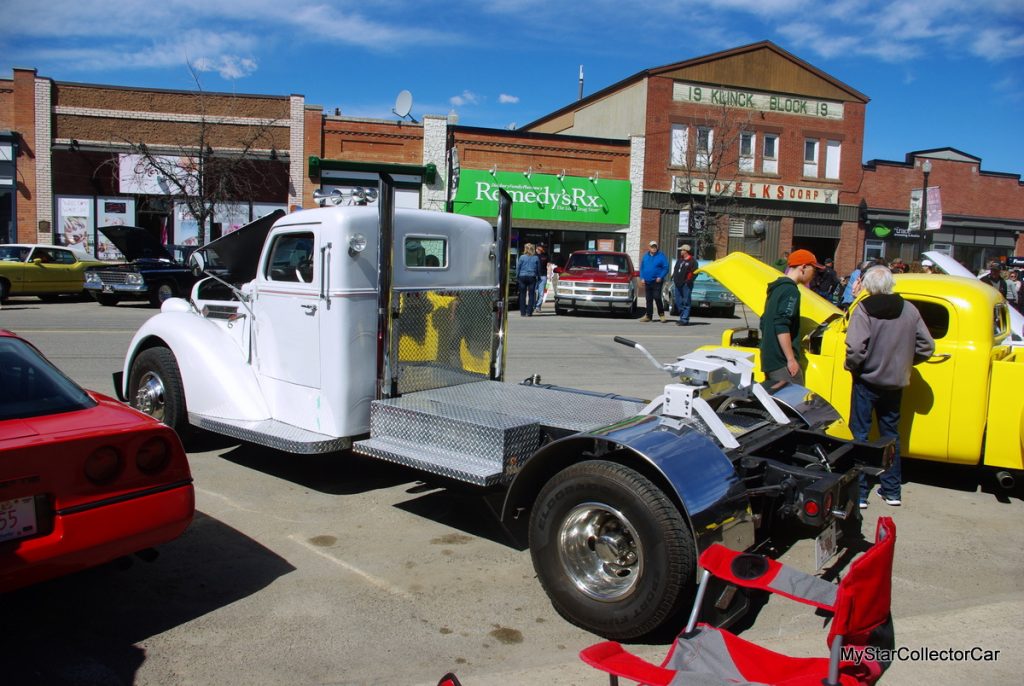 The Diamond T's story will be told in a future MyStarCollectorCar piece.
A 1971 Dodge D-100 Sweptline ½ ton pickup was a wolf-in-sheep's clothing at the Didsbury show. The Dodge wore its long history on its exterior skin but had a serious power upgrade under its hood.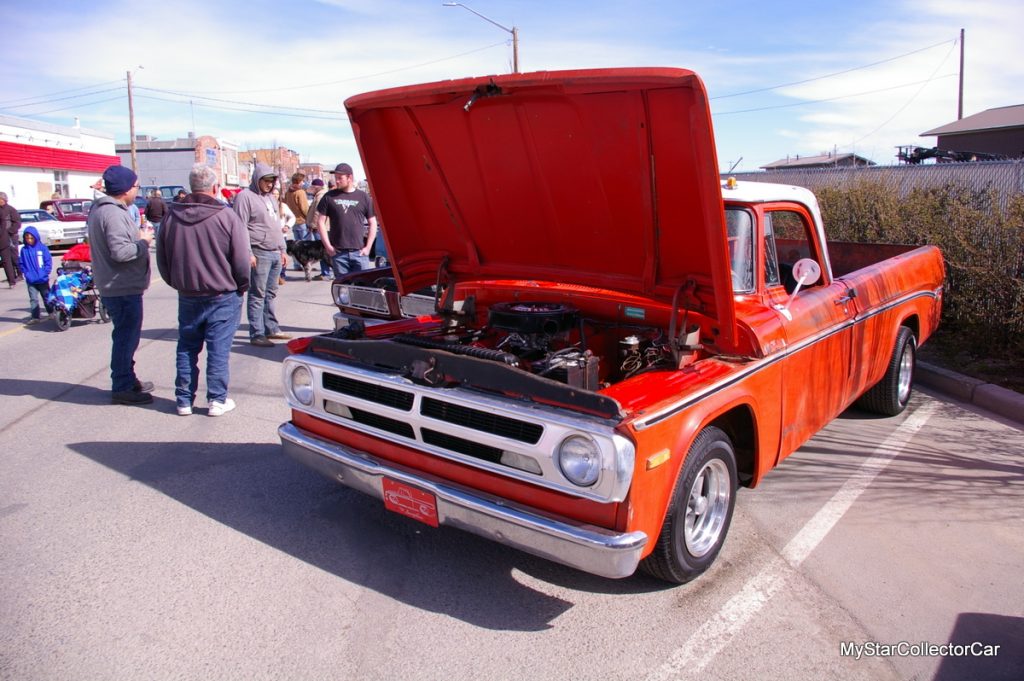 It was a winning combination that will be an excellent addition to MyStarCollectorCar's future story lineup.
There was a two-owner '69 Camaro at the show with an incredible history. This was a mint car, so the owner took a different path with this Camaro.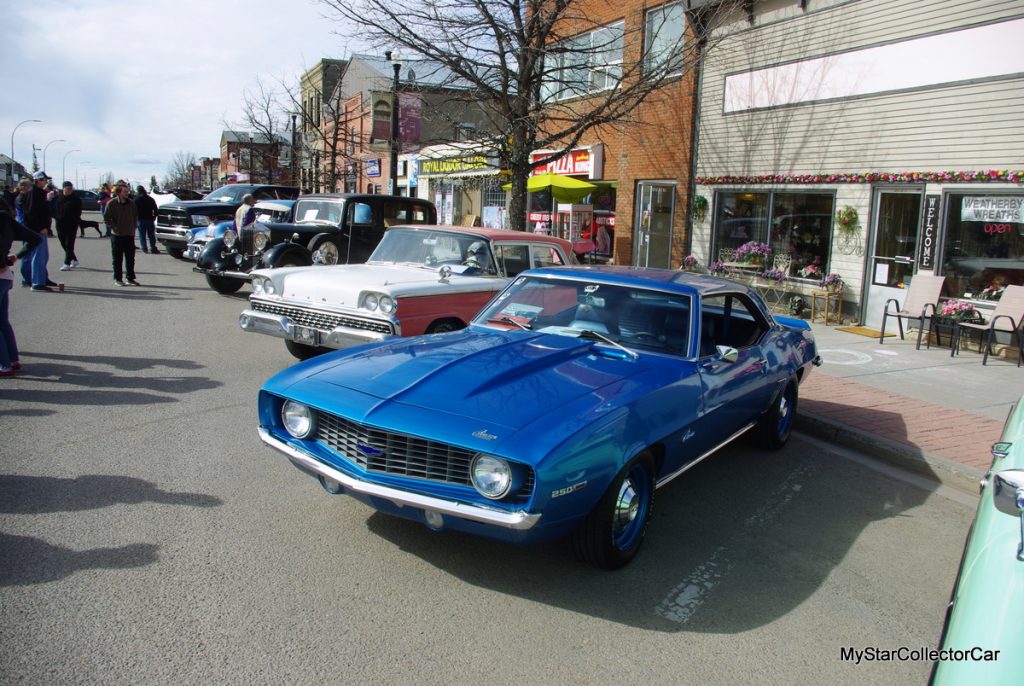 Here's the twist–it has big block beast horsepower, but what's under the hood will blow your mind.
A 1978 Honda Civic is ground zero for an interesting conversation in stock form, but this monster is very far removed from its factory configuration. Find out how and why a talented father-and-son car guy team turned this lovable little car into a fire-breathing killer in a future MyStarCollectorCar article.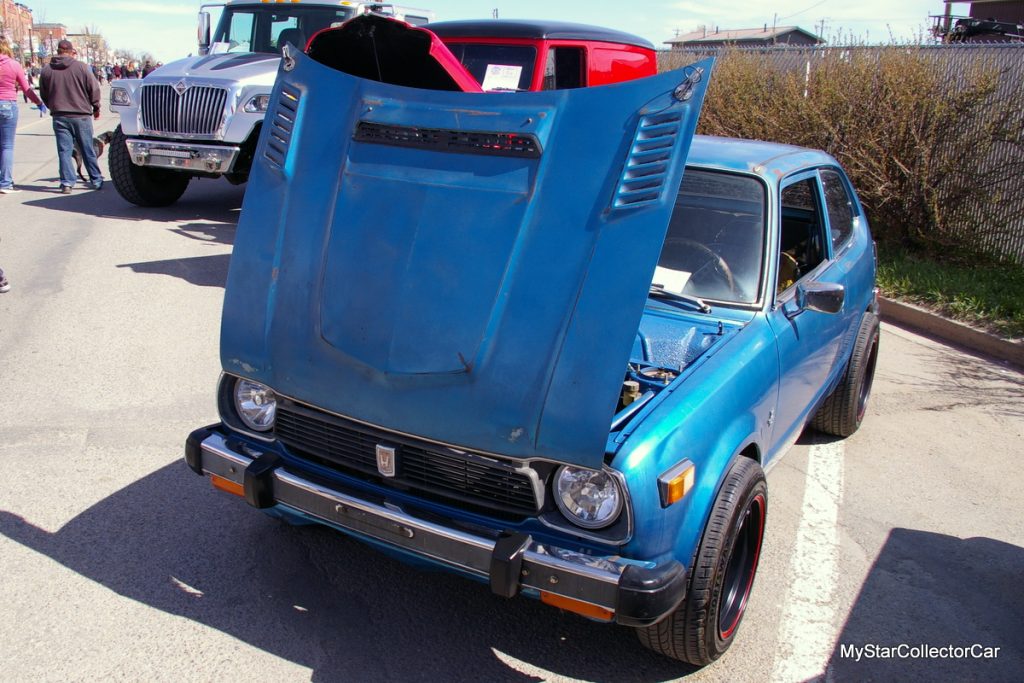 Last, but most certainly not least, MyStarCollectorCar was able to interview the owner of a 1929 Chevy Cabriolet street rod convertible that drew plenty of attention from curious onlookers.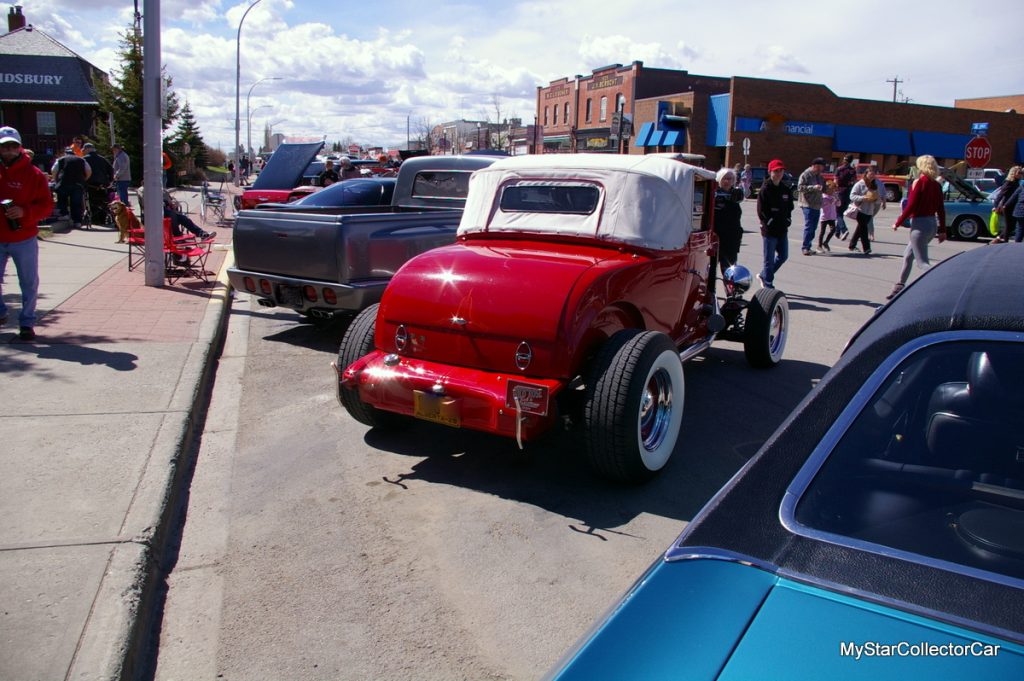 The '29 Chevy was a traditional old school resto mod build, and its proud owner has logged a ton of miles behind the wheel of this very cool ride. Learn more about the '29 Chevy drop top in a future MyStarCollectorCar piece.
BY: Jim Sutherland
Jim Sutherland is a veteran automotive writer whose work has been published by many major print and online publications. The list includes Calgary Herald, The Truth About Cars, Red Deer Advocate, RPM Magazine, Edmonton Journal, Montreal Gazette, Windsor Star, Vancouver Province, and Post Media Wheels Section.