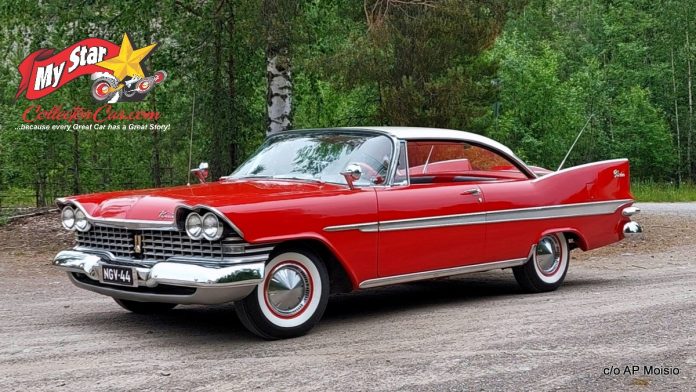 A 1959 Plymouth Belvedere is an unusual sight in 2022—even in North America.
This 1959 Plymouth Belvedere is in Finland, so the Vegas odds against seeing it went up exponentially.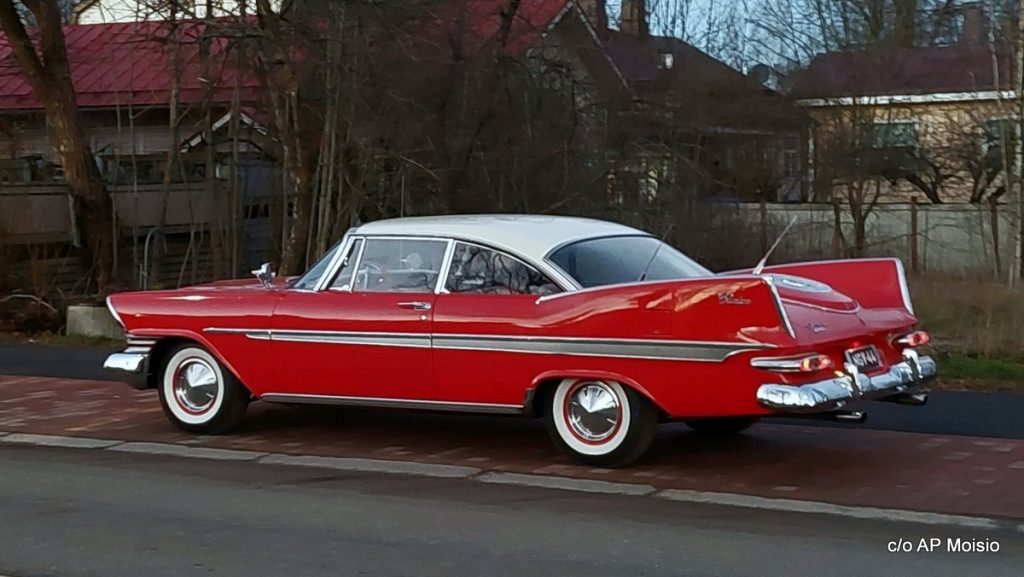 How long have you owned the car?
I bought the car April 17, 2015, so I´ve owned it for seven happy years.
Why did you want a `59 Plymouth?
I wasn`t especially looking for a Plymouth, I was looking for a "full size" late 50s American car. Now that I have this car, no other car is good enough, other than 1957-1959 Mopar!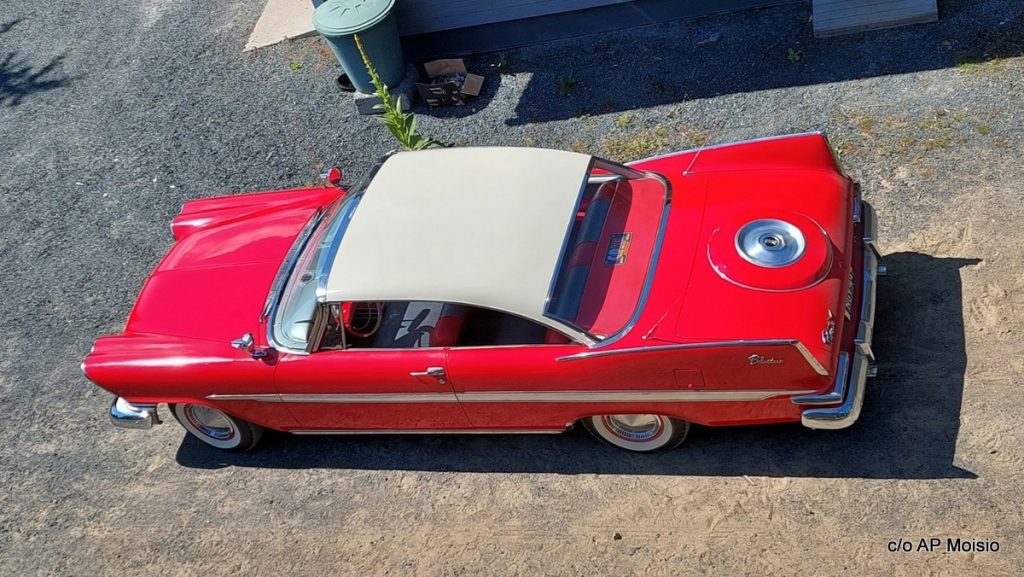 How did you find it?
The car was for sale on a local Finnish car selling website. I saw it there by accident and called the seller right. He told me, that someone else was also interested, but that he would get back after a holiday trip. The seller told the buyer that he would not make any reservations so if somebody came with the money, he would sell the car. I went to see the car two days after our conversation. The seller had taken the car out of garage, and when I saw it, I decided–THAT`S MINE!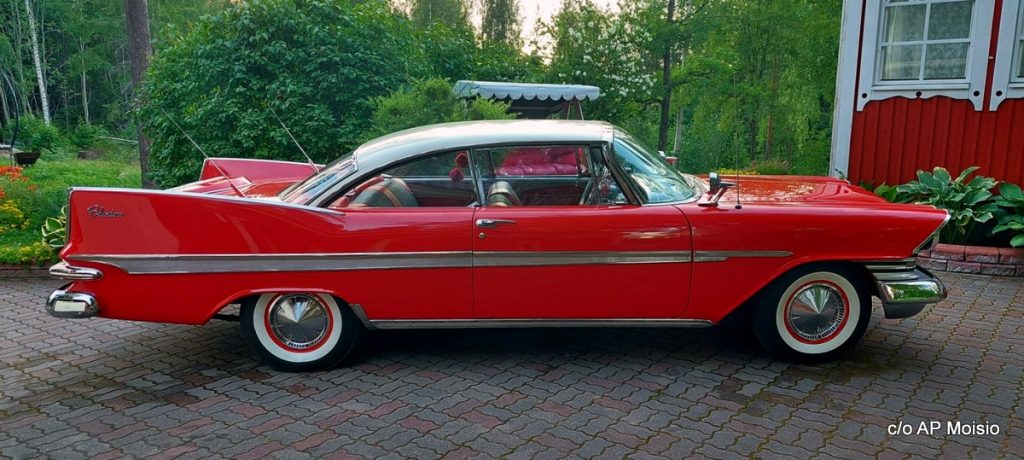 What kind of condition was it in when you bought it?
The car was in decent driving condition. The only thing when I drove it home (about 300 km) was that it had old tires with three times too high air pressure. That was awful, very difficult to keep it on the road!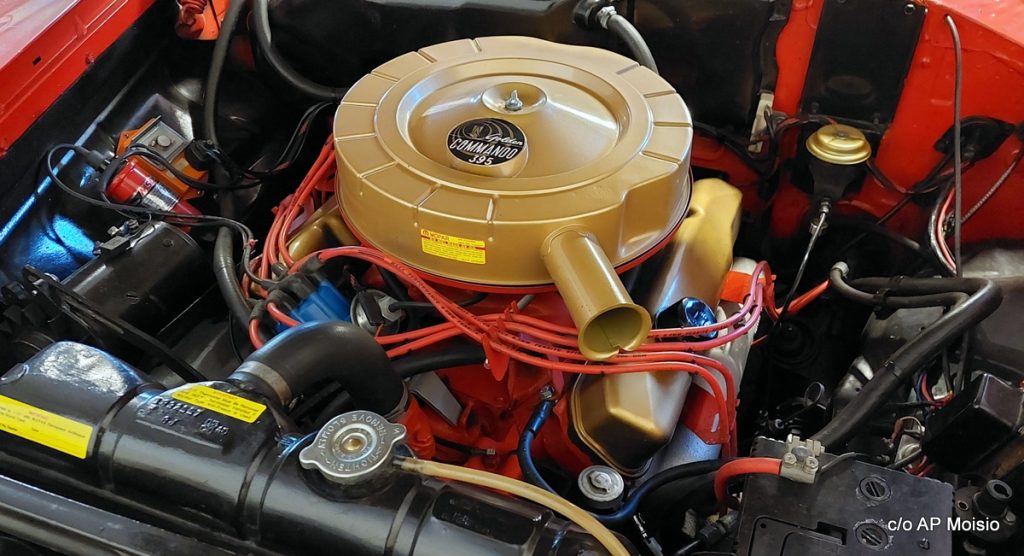 Did you have to do any repairs on it after you bought it?
Yes, every winter, and lots of them. Here only a few examples: New modern tires, new wheel rims, new hubcaps, torque converter, starter, whole ignition system, rear bumper, body side trims and inserts; rocker panel trim; rear dummy antennas; new correct upholstery; trunk mat and panels; engine ground wire; water pump; belts, etc. I spent five-digits in euros after buying the car.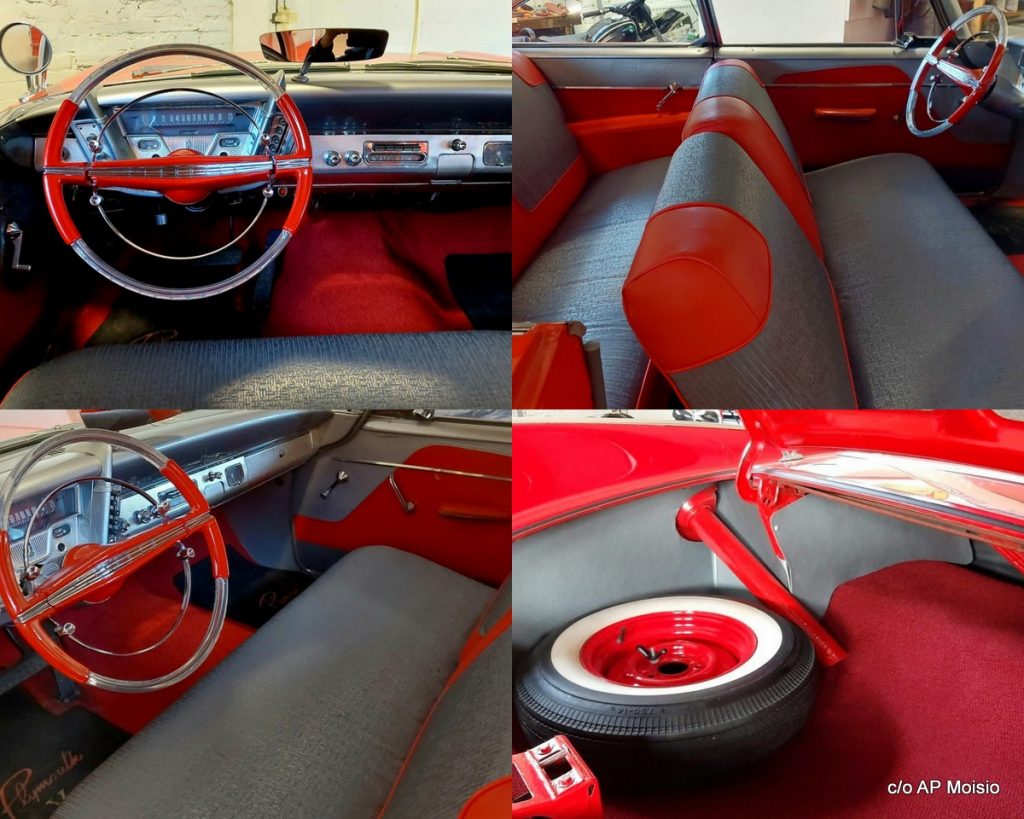 What`s it like to drive a car like that on Finland roads?
I just love driving my Plymouth on sunny days. At first my wife didn't love the idea of buying this expensive car that you use "only a few days in summer"–but now she also loves it and often she askes me to take it out the garage for an evening ride.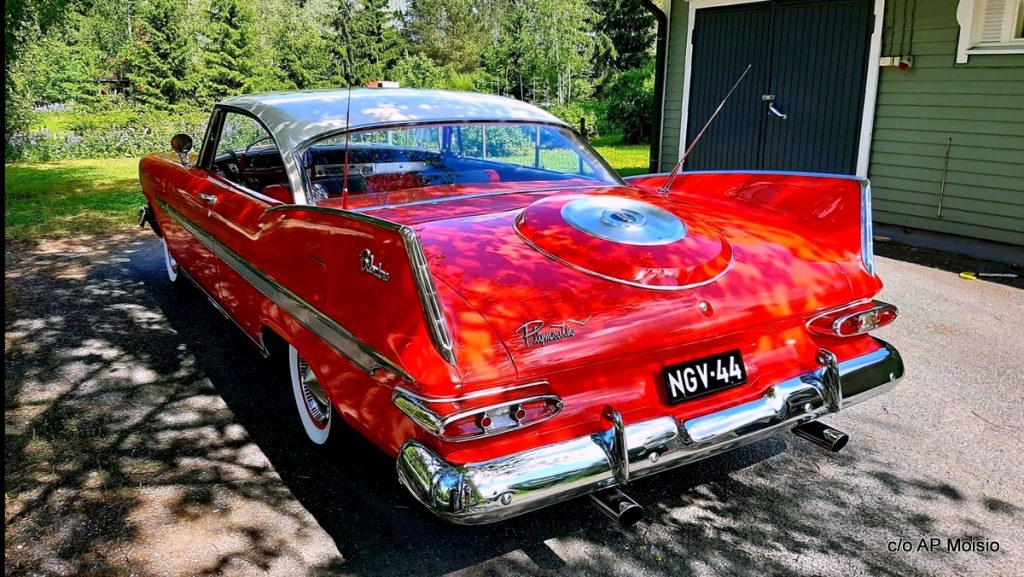 How do people in Finland react when they see a car like your `59 Plymouth?
They love it, and very often give me thumbs-up! Every time I stop at a gas station, somebody comes to ask questions about the car. When I have a cup of coffee at the station and come back, there is a bunch of people around the car.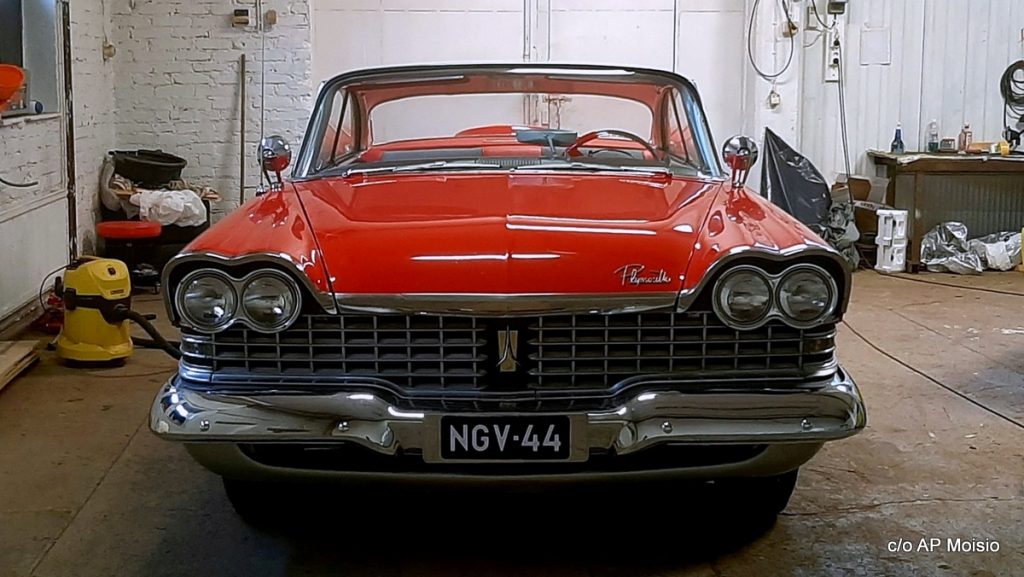 Do you drive it much?
From the beginning of May to the end of September 2000-3000 km
What is the longest trip you`ve taken in it?
Before Covid19, I drove with my friend to "Power Big Meet" in southern Sweden. All together 1200 km in four days. Couple of times we also have visited "American Beauty" car meeting in Estonia. That's about 500 km all together.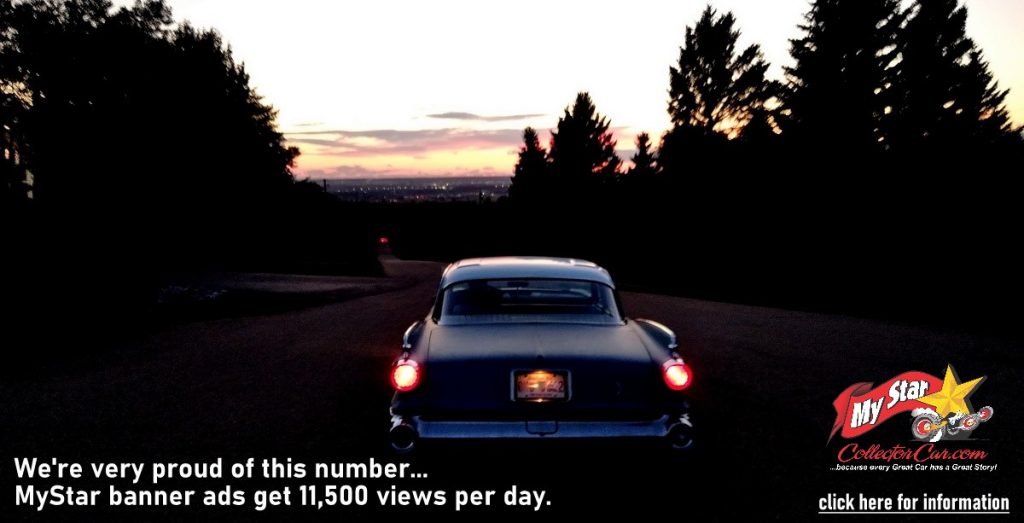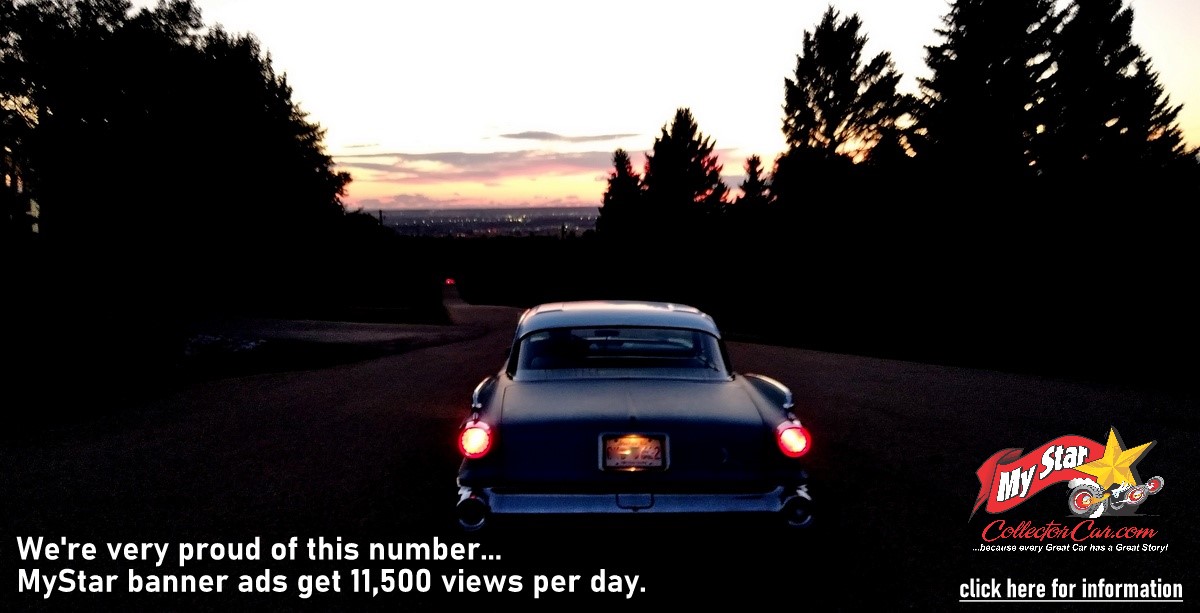 Is there anything you want to do to it like repairs, updates etc?
The only thing I need to do is the outside paint job. Its`s not too bad at the moment, but there are a few imperfections. The car was previously painted in 1990.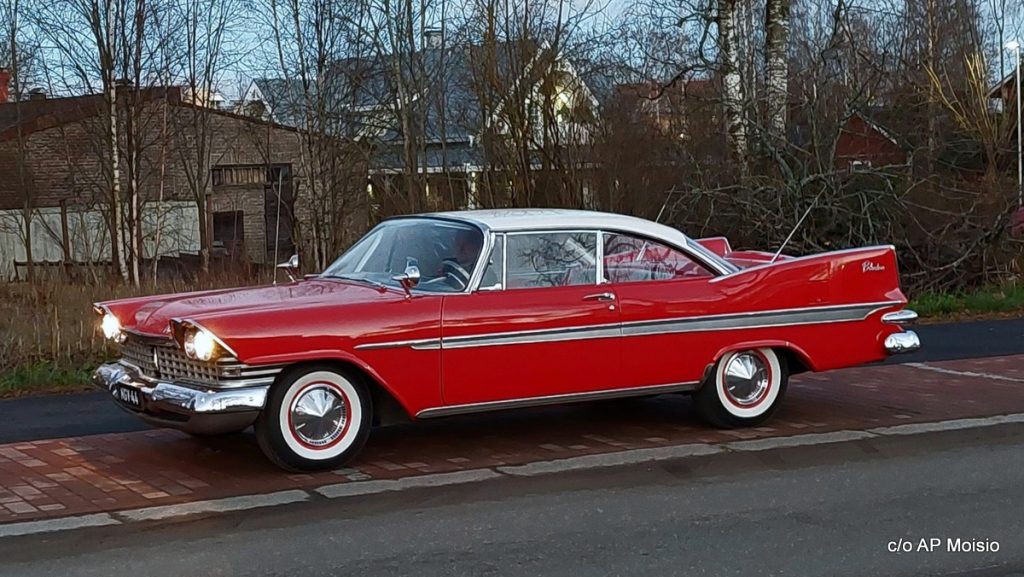 Are you happy you bought it?
By: Jerry Sutherland
Jerry Sutherland is a veteran automotive writer with a primary focus on the collector car hobby. His work has been published in many outlets and publications, including the National Post, Calgary Herald, Edmonton Journal, Ottawa Citizen, Montreal Gazette, Saskatoon StarPhoenix, Regina Leader-Post, Vancouver Sun and The Truth About Cars. He is also a regular contributor to Auto Roundup Publications.
Please re-post this if you like this article.