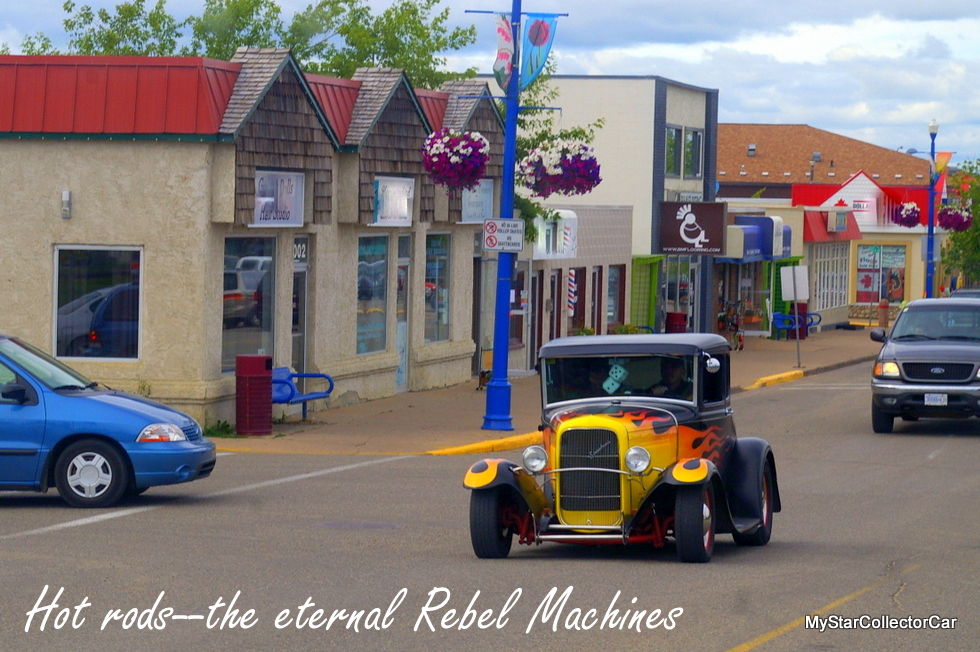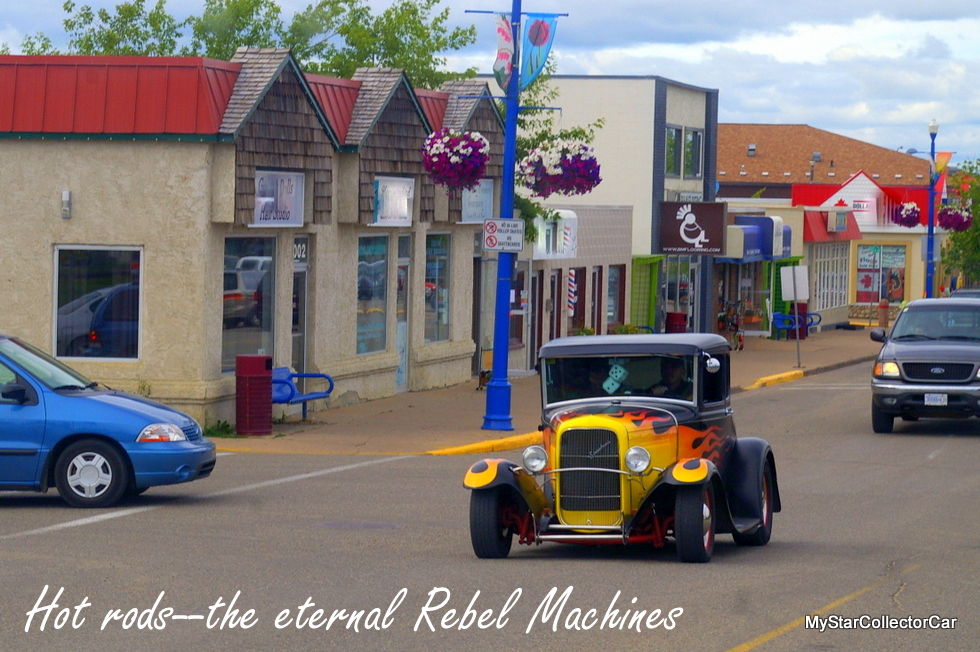 I saw an old movie called Crime Wave from 1954 and it starred a very young Charles Bronson—he was so young he was billed as Charles Buchinsky (his real name).
Charlie was a leather jacketed bad guy in this film but he didn't achieve total punk-dom until he stole a Model A hot rod.
A prison term didn't turn Charlie's character into a rebel—the roadster did.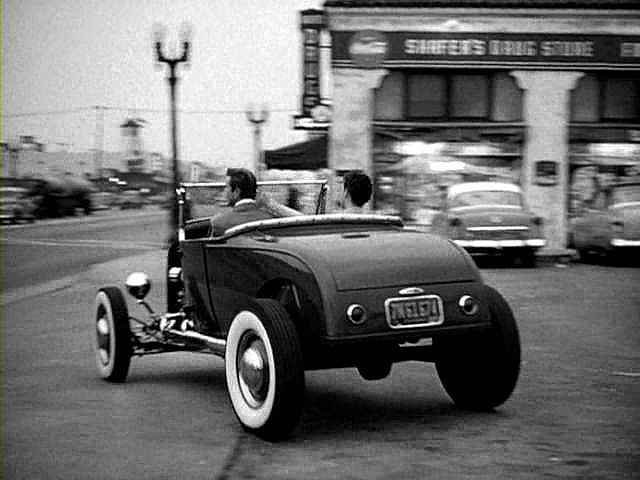 Hot rods have been around for almost 100 years—the term never really gained traction until the late 1930s and it really took off after the war. Early versions were simply stripped down Model T roadsters; then guys started playing around with different carbs and finally bigger motors.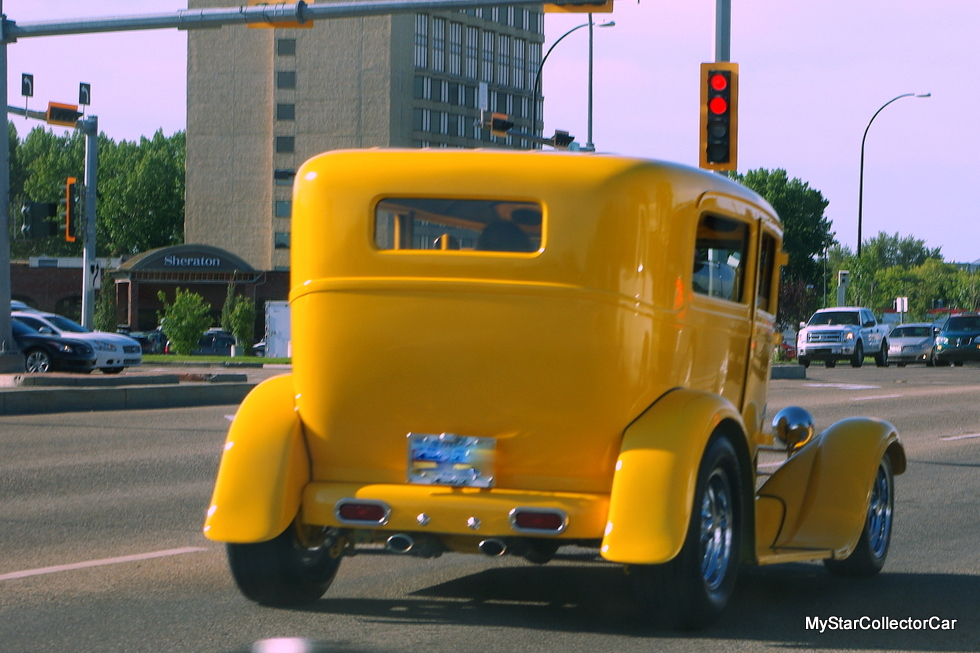 There was a built-in rebelliousness in the hot rod culture because these were loud, look-at-me machines that came off as a little scary. The guys who drove them looked a little scary too.

Your local accountant or teacher probably didn't drive a hot rod back in the 1950s because these counterculture rides weren't very practical and they definitely attracted police attention.  The guys who drove hot rods were good with a wrench and they wanted speed and noise—in no particular order.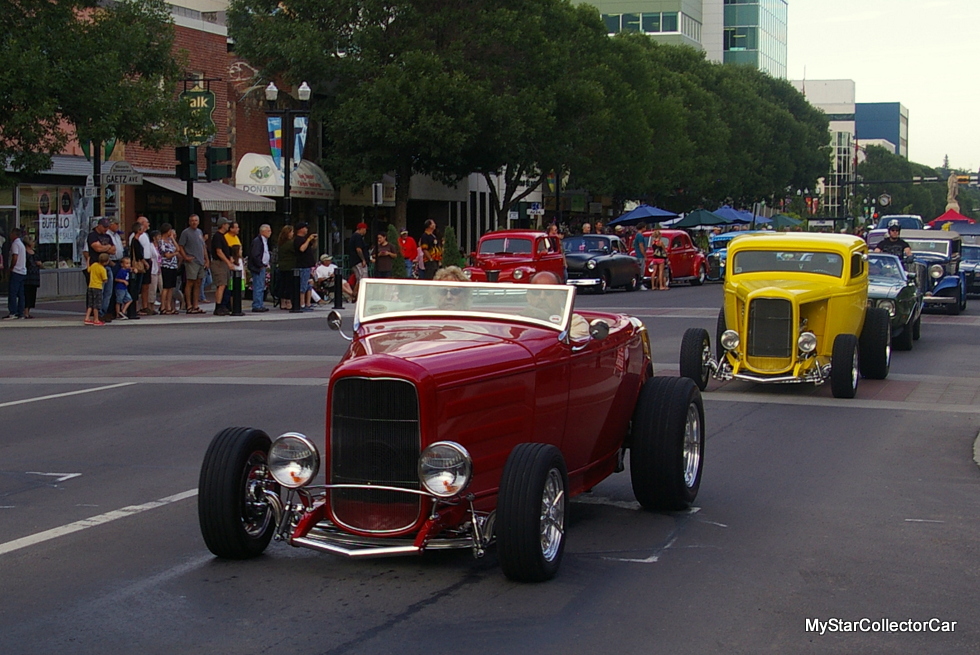 Leather jackets weren't mandatory with the hot rod culture but they sure didn't hurt–a hot rod is menacing on its own but the leather jacket ups the game.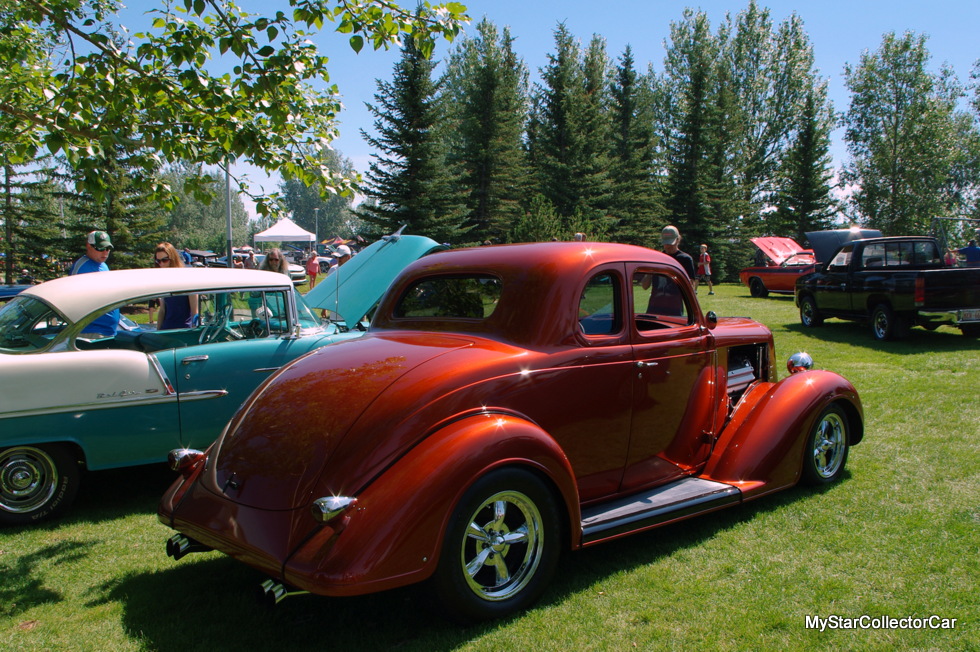 There's a difference between a hot rod and a rat rod. A rat rod is essentially a hot rod on steroids because while both vehicles have the same basic bloodlines, the rat rod goes down a different path. A rat rod is built for shock value with an artistic theme. Rat rodders mix and match parts but they do it more for creativity.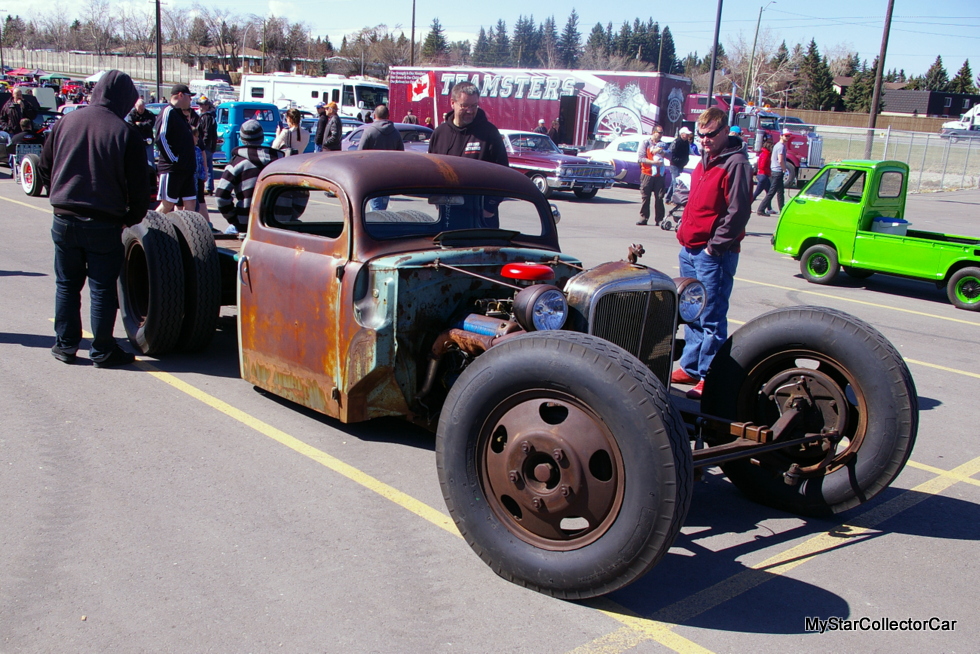 Hot rodders mixed and matched parts because they were cheap plus it made a car go faster, stop quicker and handle better. The theme was performance first and appearance second but hot rodders did this out of necessity. It wasn't a case of designer rust or crude welds. The rat rod wears those like a badge of honor.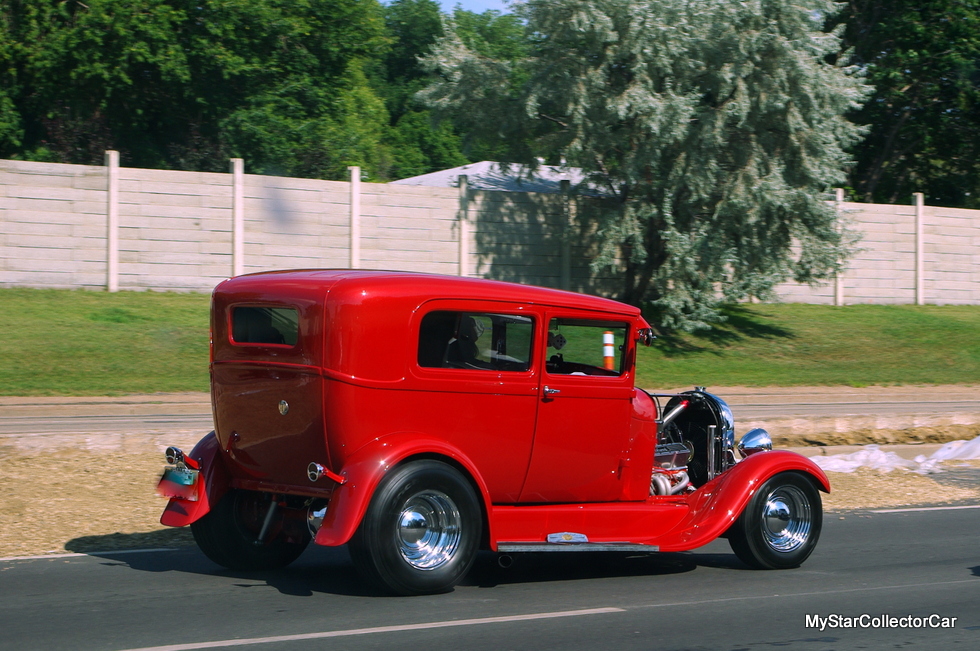 If the car was up to standards under the metal, hot rodders did move on to the paint side. Wild paint or flames brought a personal touch to a hot rod plus it gave them even more of a presence in traffic.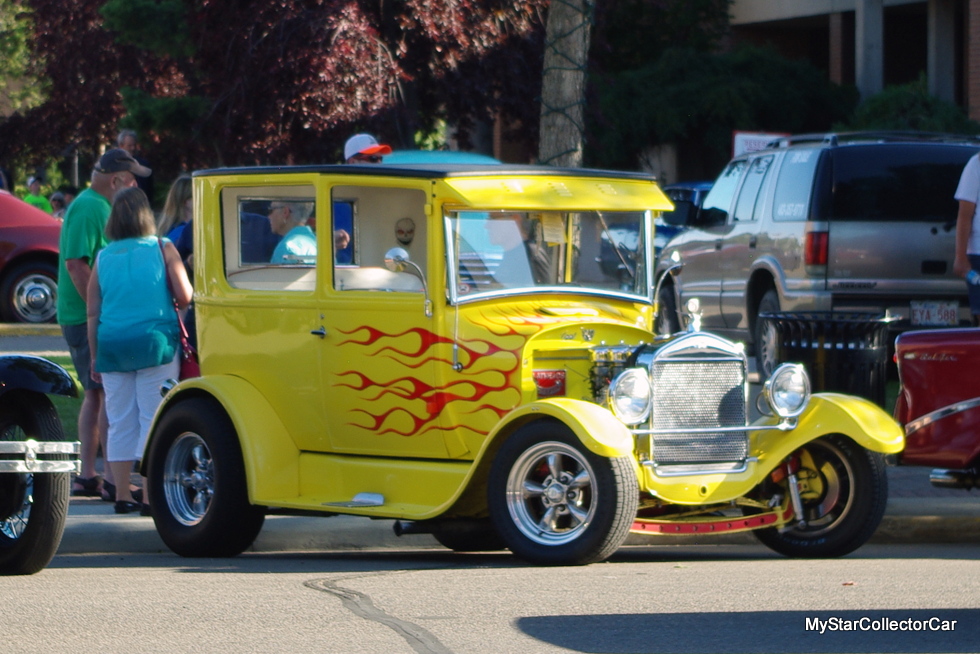 That has never changed. A hot rod in traffic is still a major event because these are counterculture  cars and they draw attention like a naked hitchhiker.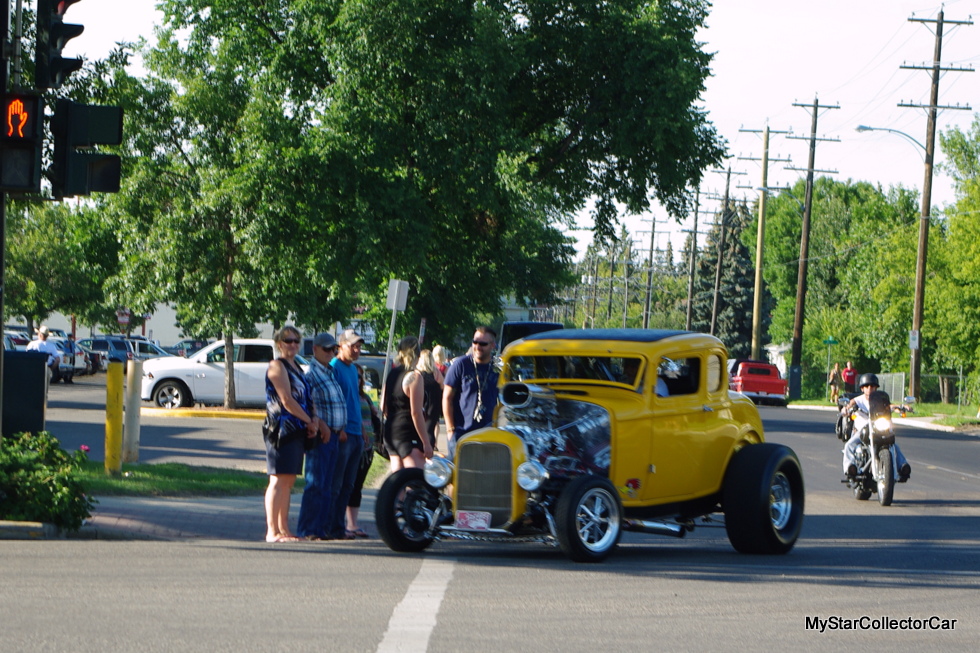 The rake is important. The back end has to be a little higher because that's how traditional hot rods literally roll so the stance exudes style. Technically it's a better way to fit bigger rubber back there too because it's all about traction.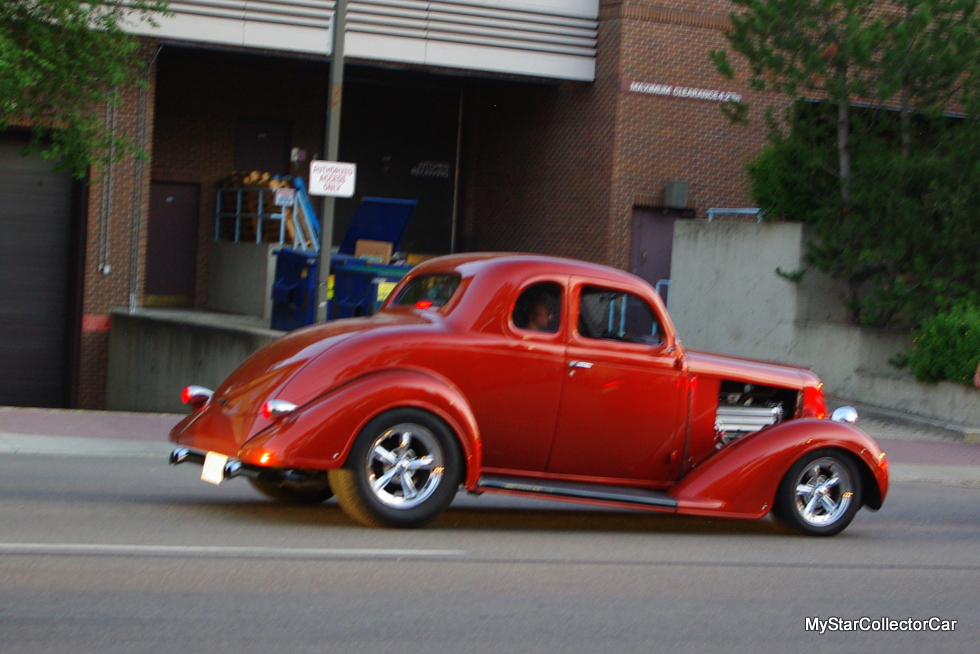 Visible headers are a nice touch too because a hot rod should never be quieter than a Honda Civic. There should be a rumble that would humble a Harley because hot rods aren't meant to be subtle.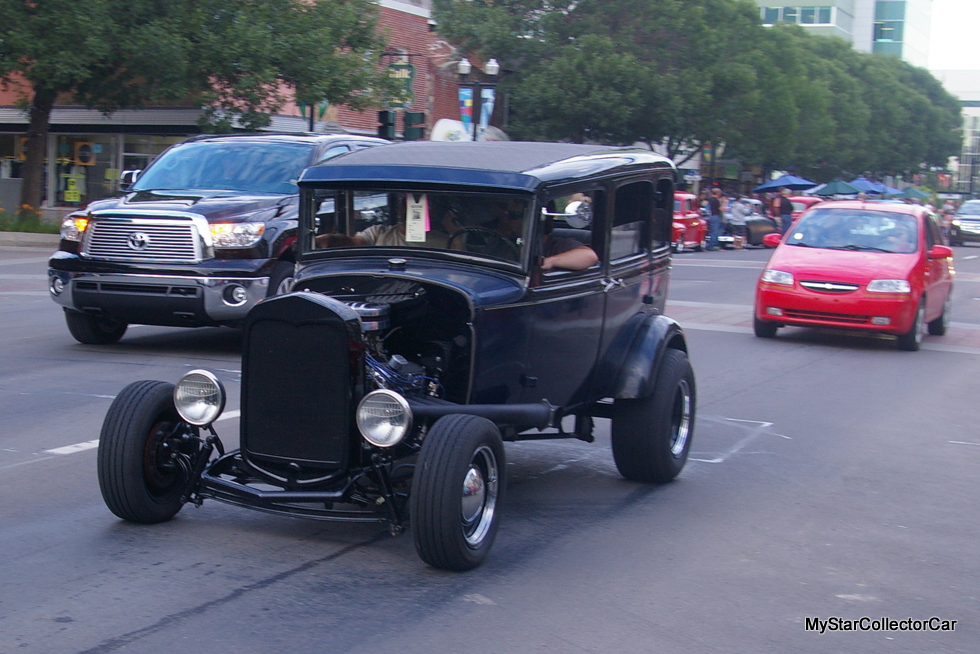 The hot rod will always be a constant in the car culture because you don't dump history and hot rods have a major history behind them. That's a clinical assessment but the real gut reaction comes from hot rod fans young and old.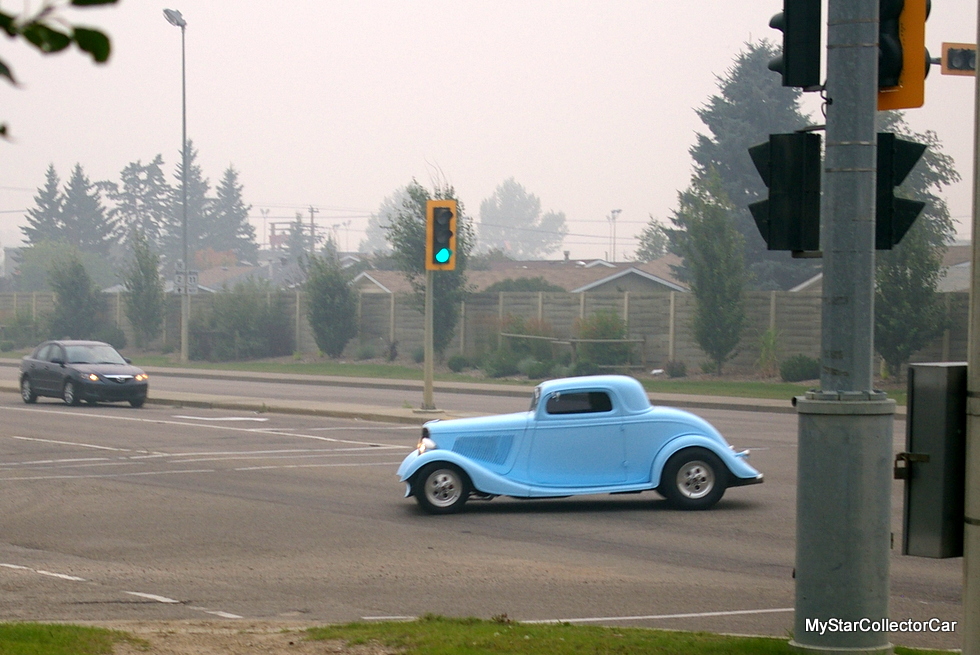 Young fans are drawn to hot rods like moths to a light while old fans have a different reason to embrace them.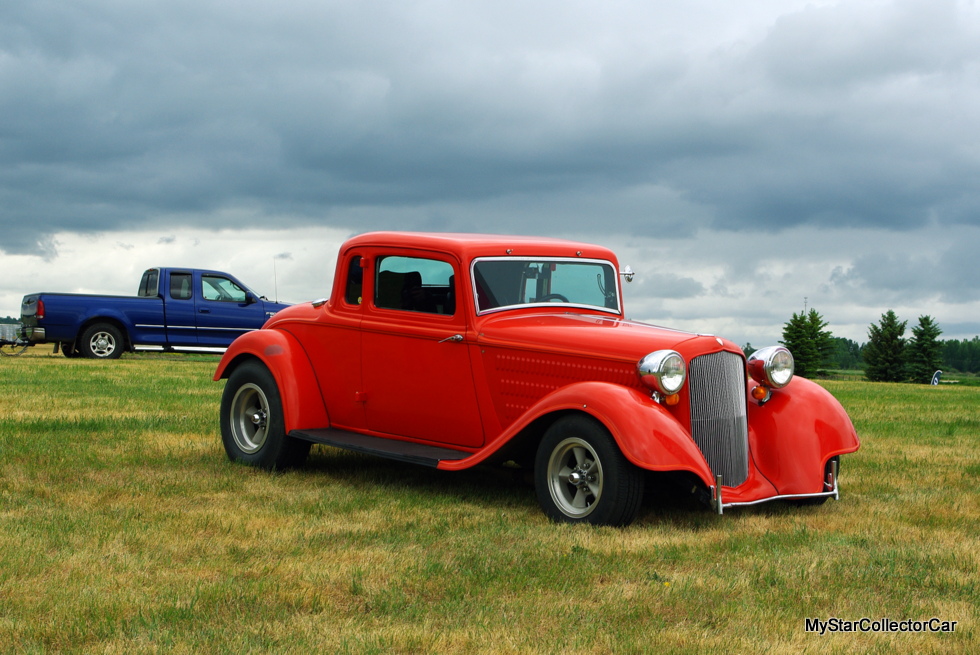 They jump behind the wheel, turn the key and suddenly they're 20 years old and a menace to society because hot rods are an eternal rebel machine.      
By: Jerry Sutherland
Jerry Sutherland is a veteran automotive writer with a primary focus on the collector car hobby. His work has been published in many outlets and publications, including the National Post, Calgary Herald, Edmonton Journal, Ottawa Citizen, Montreal Gazette, Saskatoon StarPhoenix, Regina Leader-Post,  Vancouver Sun and The Truth About Cars. He is also a regular contributor to Auto Roundup Publications.
Please re-post this if you like this article.