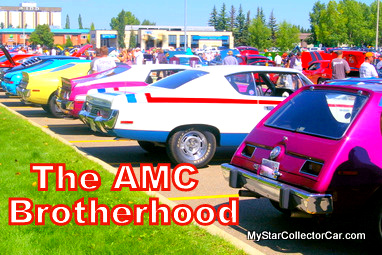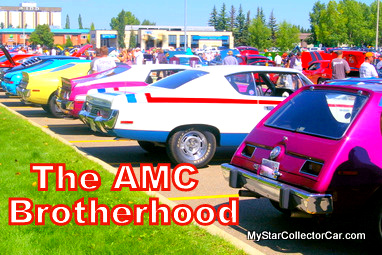 American Motors Corporation was the result of a 1954 marriage between Nash and Hudson.
Their most famous love child was the Rambler, a car that spent little time in the dreams of future car guys-or did it?
Today AMC flies under the Chrysler banner at car shows following a 1988 merger that absorbed the company's flagship Jeep brand at the time. The AMC Eagle brand also flew for a while under the Pentastar label, but eventually it went the way of the passenger pigeon.
American Motors produced some iconic cars during their brief run, with names like Javelin and AMX to ride the company into the famous pony car wars of the 60s.
AMC produced the Marlin as a sporty intermediate ride in 1965, and the compact American gave them a counter-punch to the Nova and Falcon.
But most of us think Rambler and Ambassador sedans when we think of AMC. They had a utilitarian purpose as reliable family chariots that stayed ahead of the Big Three with standard features like air, seat belts and Nash recliner front seats in some of their models.
AMC was always a company on a tight budget that had to be creative every year when the Big Three unveiled their new models that typically had major annual facelifts. It was never a level playing field for smaller companies like AMC and Studebaker.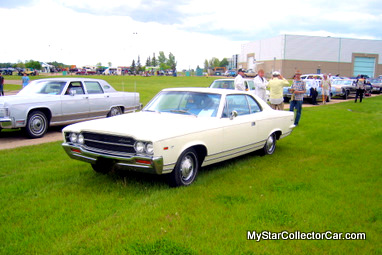 These days we can visit a car show and appreciate the lost brands of AMC when they make a rare appearance at events. They are not plentiful and they are always a welcome addition to the festivities.
A recent Mopar meet had a generous supply of American Motors' finest as welcome guests at the show. There were even two Rebel Machines, a solid AMC entry into the muscle car arena.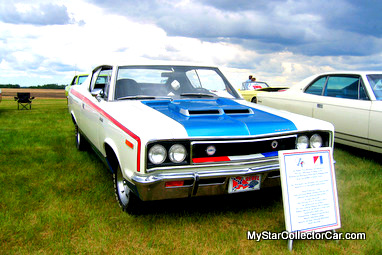 However, what we really noticed was the brotherhood of the American Motors owners. Automotive history has aligned these owners with Chrysler, but they will always be an entity unto themselves.
They were clearly comfortable with each other and quickly introduced themselves to a few new AMC guys that were at the show. It's obvious that AMC owners welcome new members into the fold at every opportunity.
We like interviews with American Motors owners. They are loyal to their brand and to each other, and are car guys for the best reason- they love their cars.
That is essentially our reason for existence: to write about car guys that are car guys for sentimental reasons.
AMC owners just make it easier for us.
Jim Sutherland

More car love at mystarcollectorcar.com-https://www.mystarcollectorcar.com/