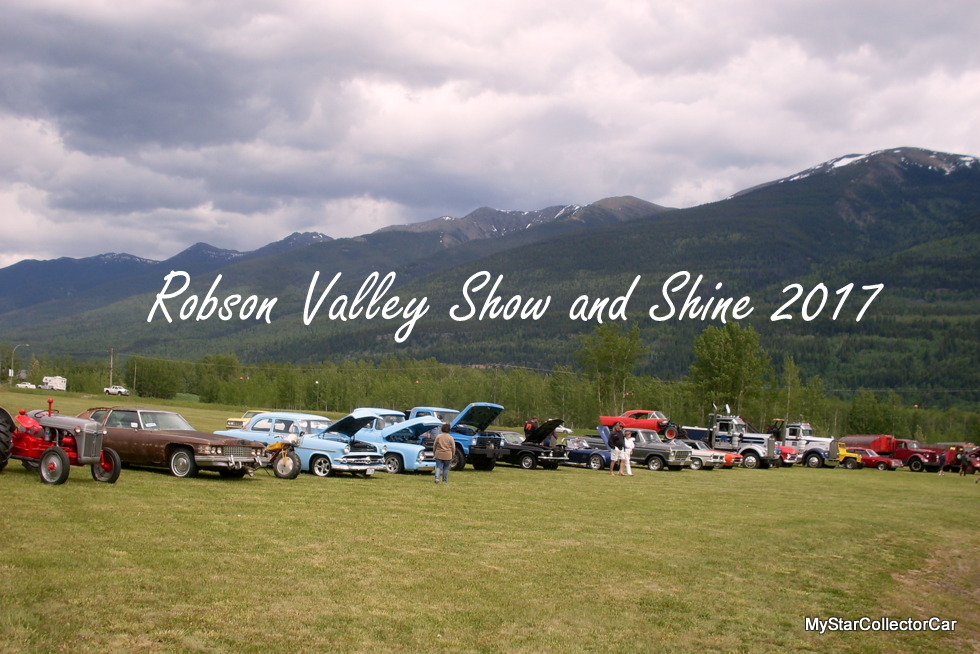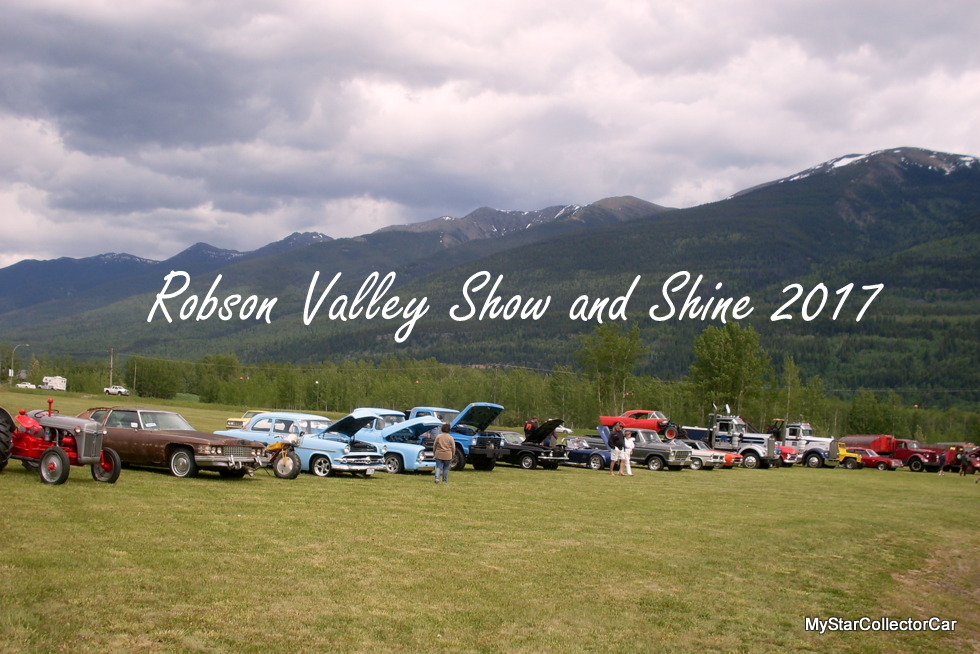 We were on our way home from Prince George, BC on Saturday when we spotted an interesting gathering of horses and horsepower on the side of the highway as we entered the town of McBride, British Columbia.
McBride is a community of 616 people that is 130 miles (210 km) southeast of Prince George, BC and about 100 miles (166 km) west of Jasper, Alberta.
The community is located in the Robson Valley and offers the best of small town hospitality and spectacular mountain scenery.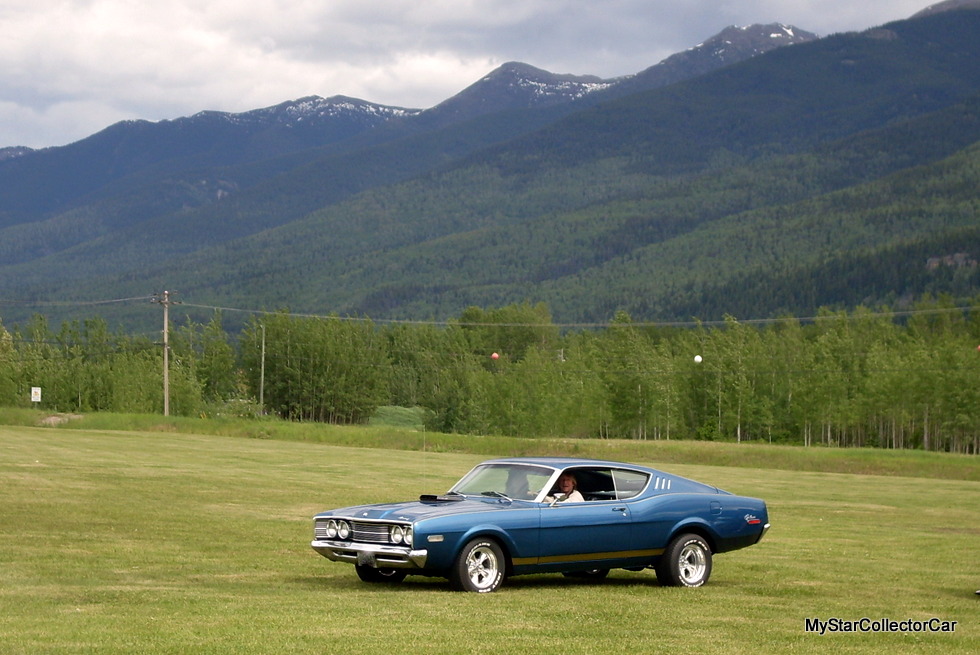 The car show was an unexpected surprise because we did not even have it listed in our June calendar so we made a quick decision to hang a U-turn and pay a visit to this accidental car show.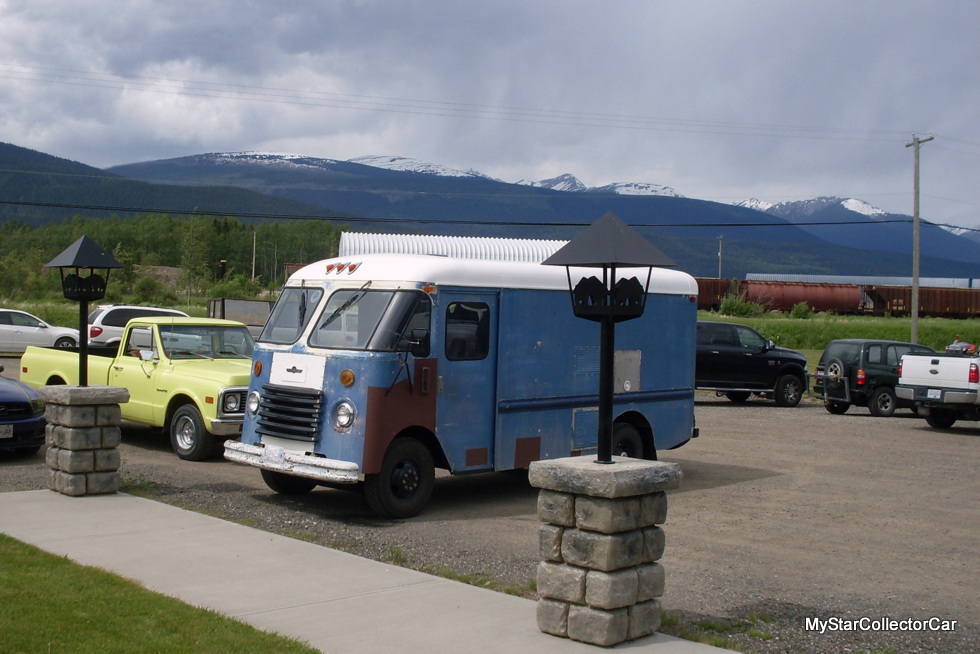 Actually the car show was no accident for the hardworking people who organized it, but we stumbled upon it by accident and we did not want to pass up our opportunity to enjoy small town BC hospitality.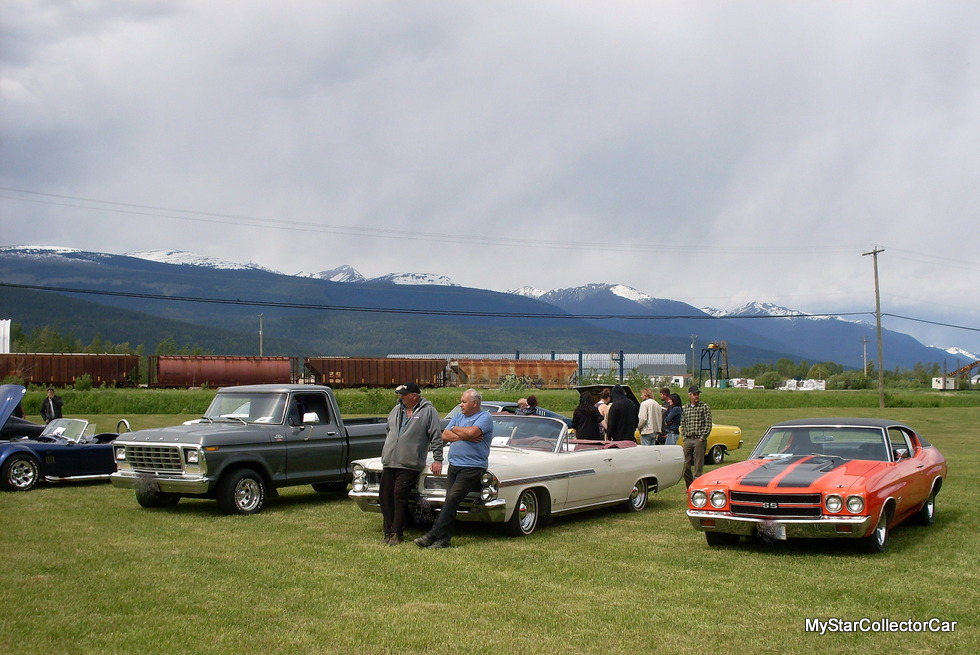 The horses were an added bonus at the Robson Valley Show & Shine, although we are all about four wheels-not four hooves-so we turned our attention to the interesting collection of rides at the show.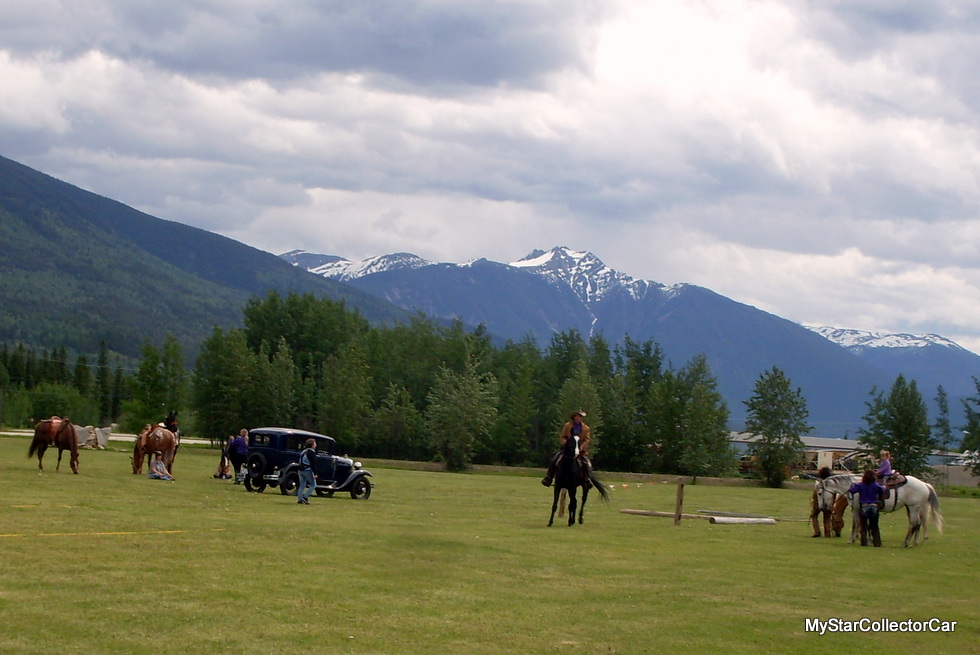 The first vehicle that caught our attention was a beautiful blue 1956 Ford F-100 pickup truck that was built by its proud owner 30 years ago and has a long history on the road with him.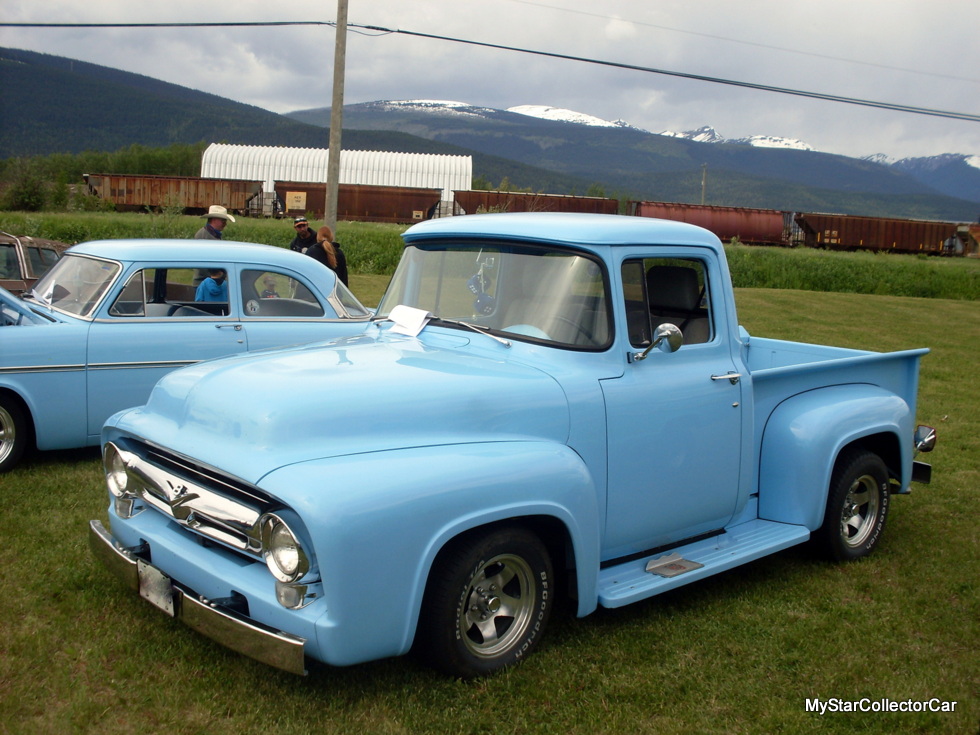 You will learn how and why a 10-dollar case of beer made the F-100 and its owner a team for life when we tell their story in a future MyStarCollectorCar article.

An unfinished 1957 Buick Special was sitting on a trailer and our first reaction was typical when we see this situation at a show: the car is for sale as a project for somebody else. We were wrong because the car has an entire history with one family and the 60-year-old Buick was at the show for a very personal reason.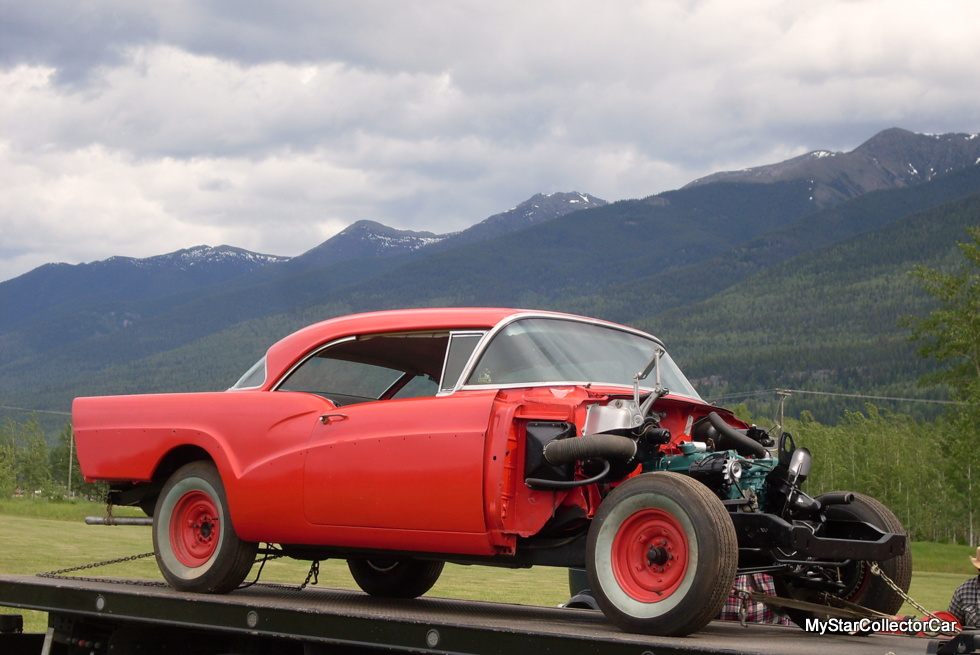 MSCC readers will learn about the Buick Special in a future article and find out why it is indeed a very special car for this family.
A 1948 Federal big rig towing a vintage Esso tanker trailer behind it was also at the show. Our first question was pretty basic: What is a Federal and how did it get to this picturesque little mountain town in British Columbia?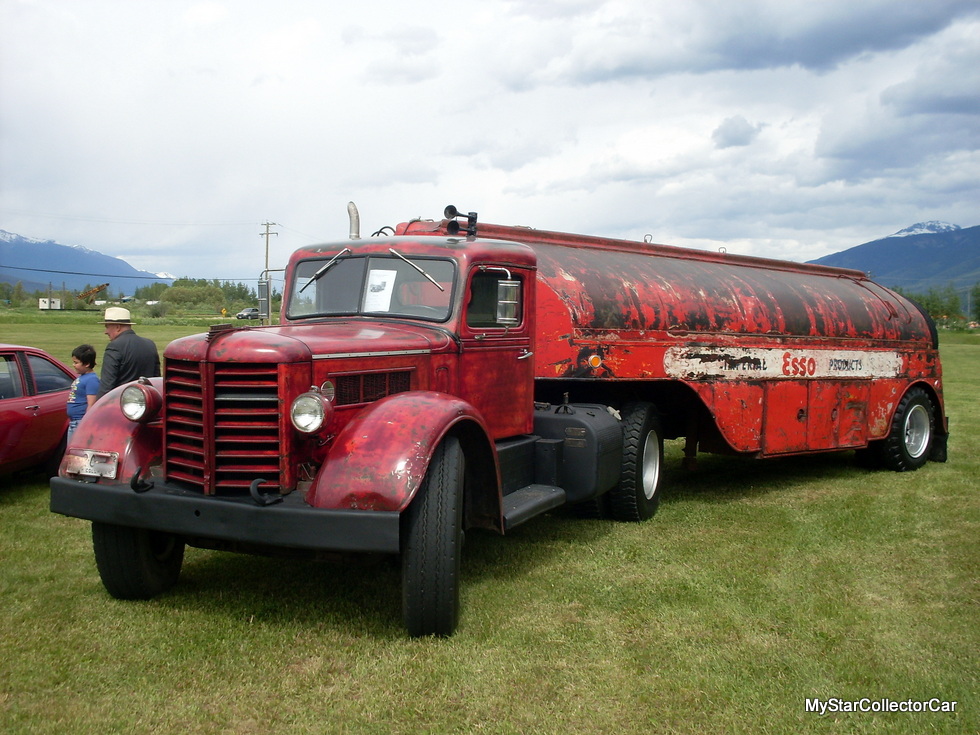 All of our questions about this unique truck and its old school tanker trailer were answered by the current caretakers of this remarkable rig. MSCC will feature both truck and trailer in a future story.
We were still many miles from home when we discovered this car show but we knew we could not leave without getting the story behind a 1941 Ford Marmon Herrington 6×6 fire truck. The truck was similar to the Federal because we had never even heard the name Marmon Herrington before the McBride car show.
This very rare 76-year-old beast had a colorful history that started with its service in the Canadian armed forces during World War Two. How it got to a peaceful little town in British Columbia will be the subject matter for a future MyStar article.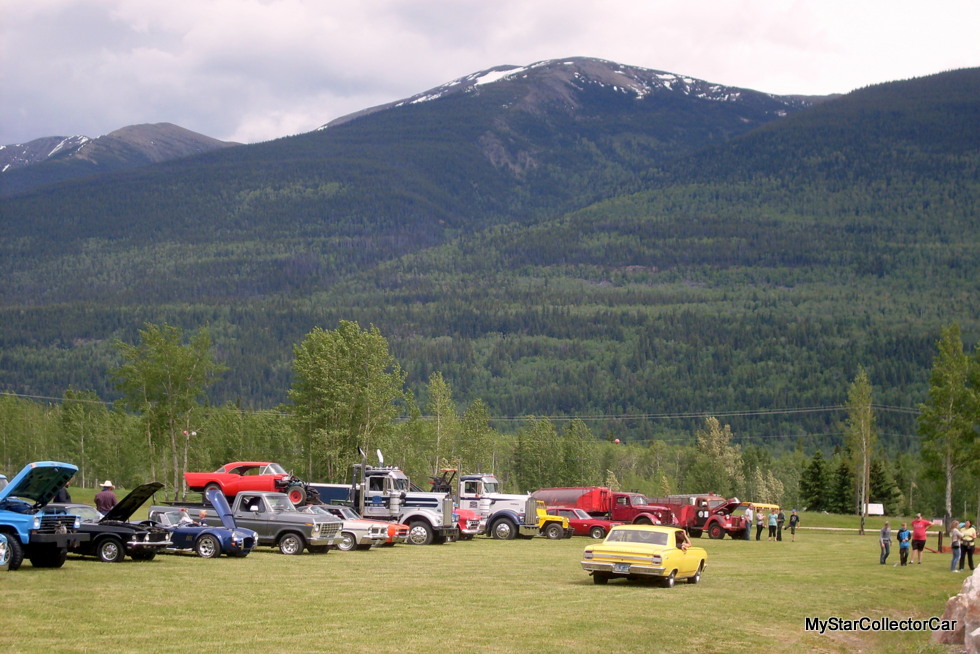 Sometimes the best things in life happen by accident-including our opportunity to attend a car show in a small BC town right in the middle of the Rocky and Cariboo mountain ranges.
Jim Sutherland
CLICK HERE to Like us on Facebook
CLICK HERE to Follow us on Twitter
CLICK HERE to Follow us on Pinterest