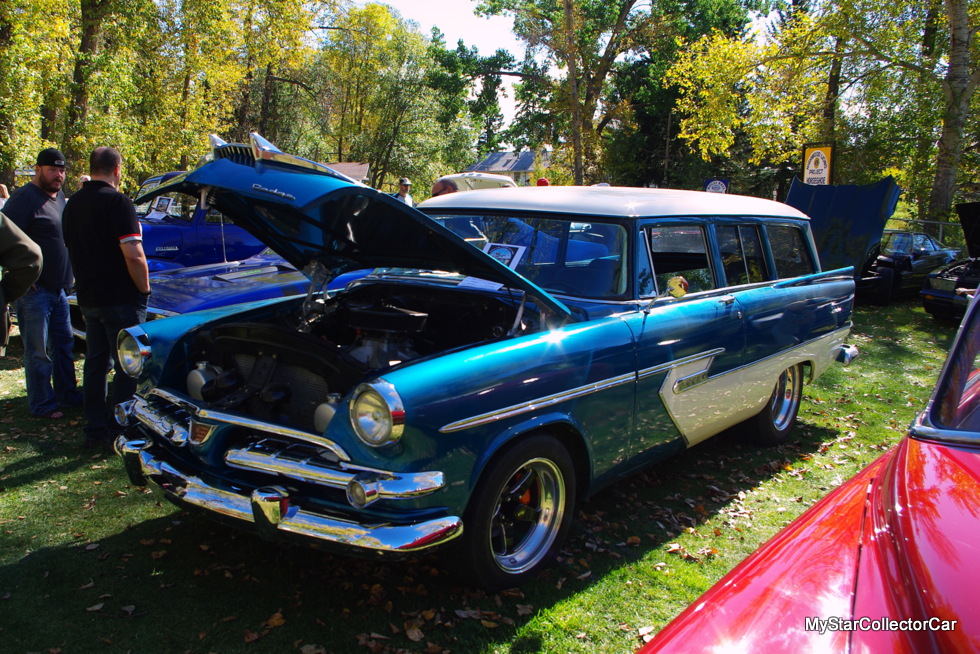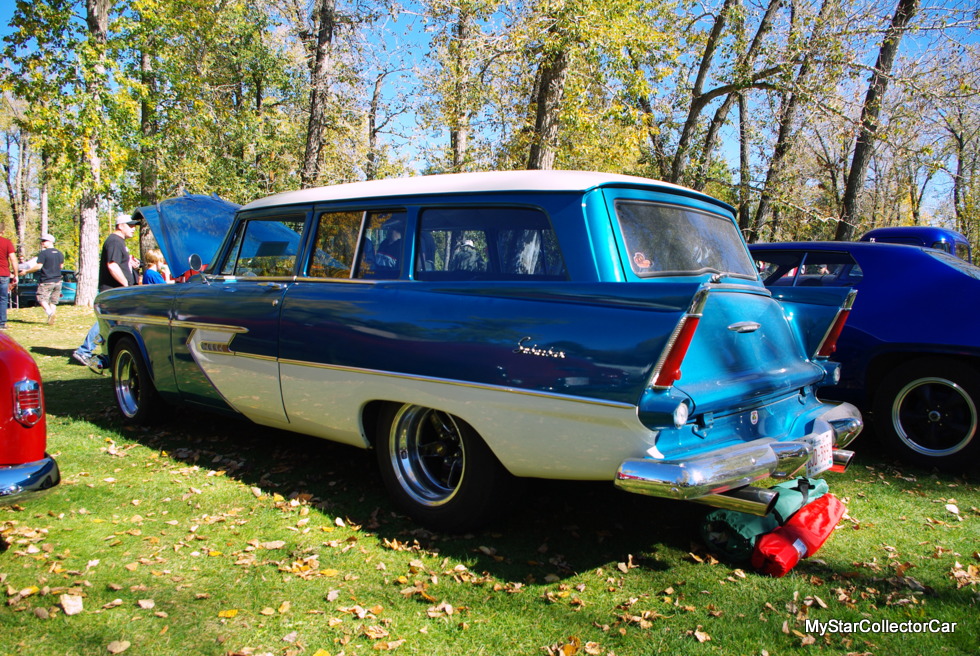 Station wagons are one of the hottest commodities in the 21st century car hobby.
They used to be prime candidates for the car crusher or the demo derby because nobody saw the cool factor in the long roofs.  
That perception changed overnight because station wagons are currently very cool.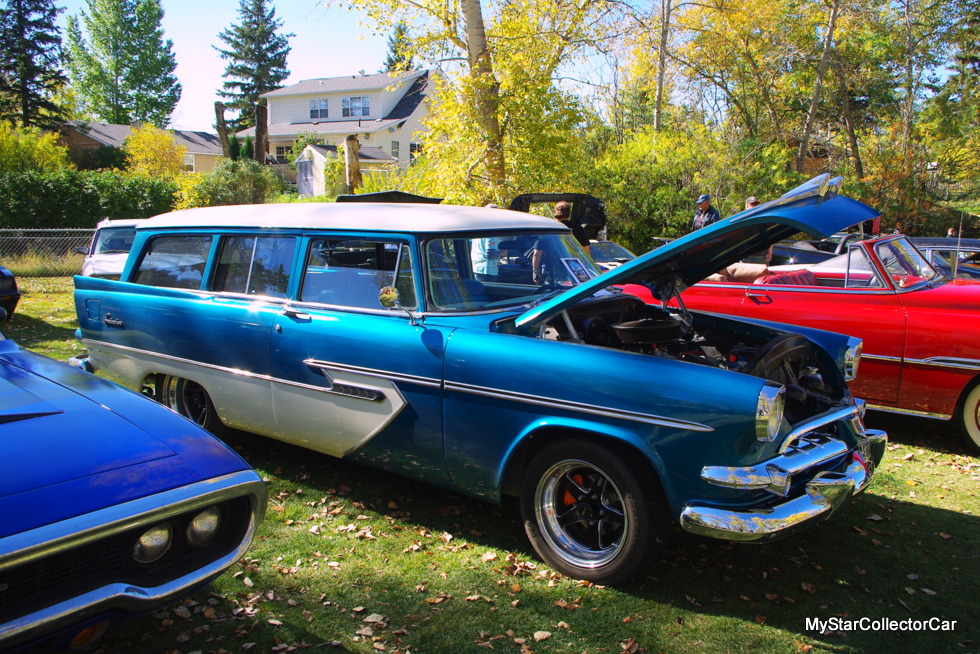 Rick Grey didn't start his '56 Dodge project with a station wagon concept. This car was originally a two-door sedan—his dad found it at a swap meet and it looked like a solid find. Unfortunately the old Dodge sedan had the dreaded rust under the paint scenario so it turned into a major job.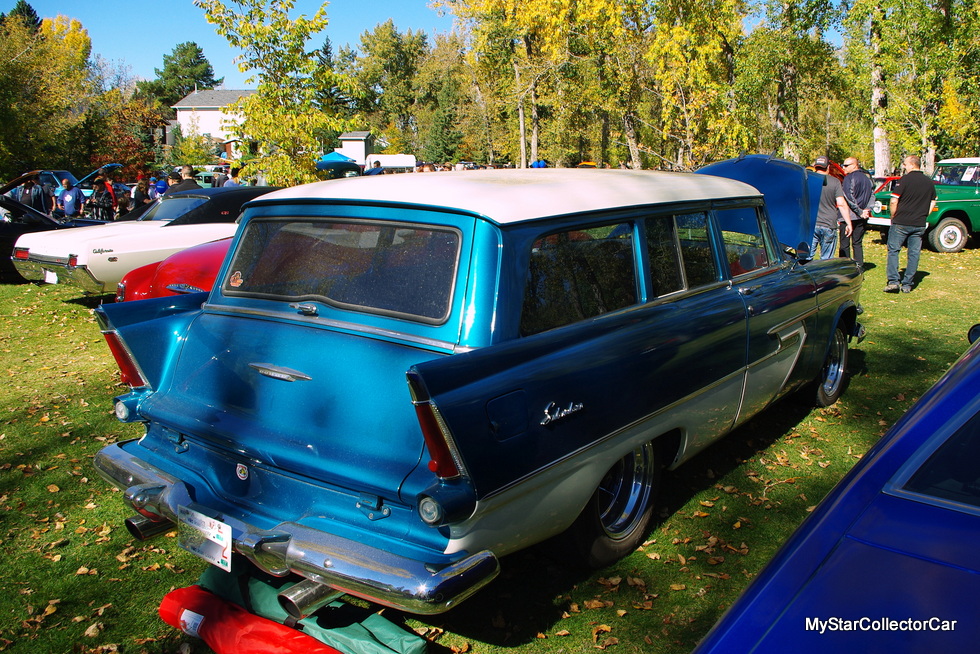 Rick has owned the car for over ten years and he said it was "pretty rotted out" when he got it.  There was also no front end so he knew he was in for some massive pain on this '56 Dodge project. Rick's a mechanic so he's used to solving automotive problems and he came up with a masterful solution to the car's rescue.

The frame on the sedan is exactly the same length as the station wagon so Rick steered the project in the "long roof" direction.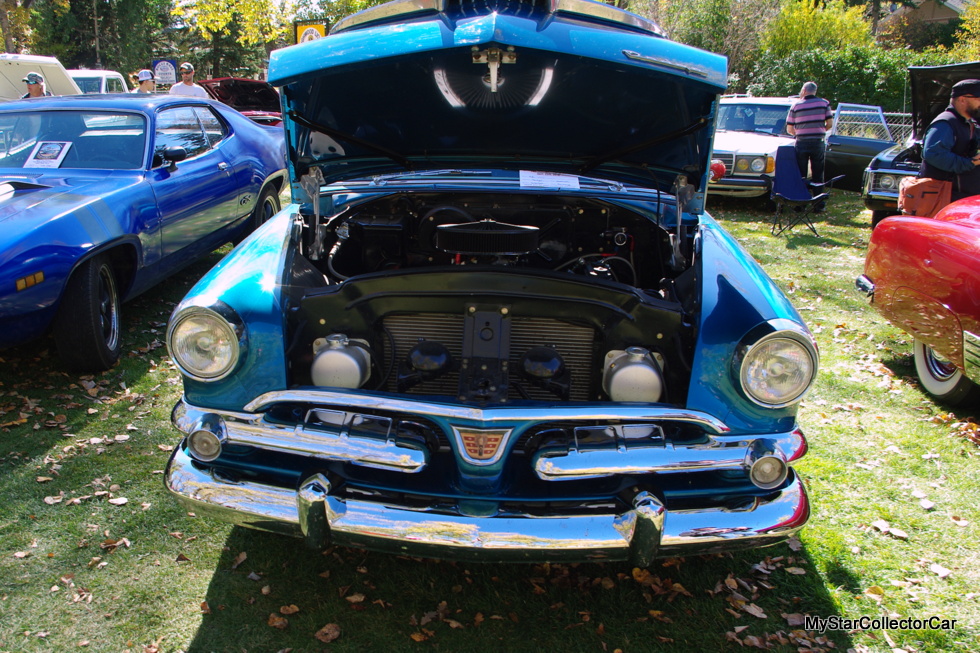 He found a donor '56 Dodge Suburban and started down a new road for his two-door sedan.  Rick did most of the bodywork so countless hours later the two door sedan became a factory-appearing wagon. This project is clearly far from a "back to stock" philosophy so there's definitely not a flathead six under the hood.
Rick was 100% hands-on with the Dodge wagon. He moved the heater controls to the left of the steering wheel by using a '55 Dodge dash and he did "all the wiring" in the car.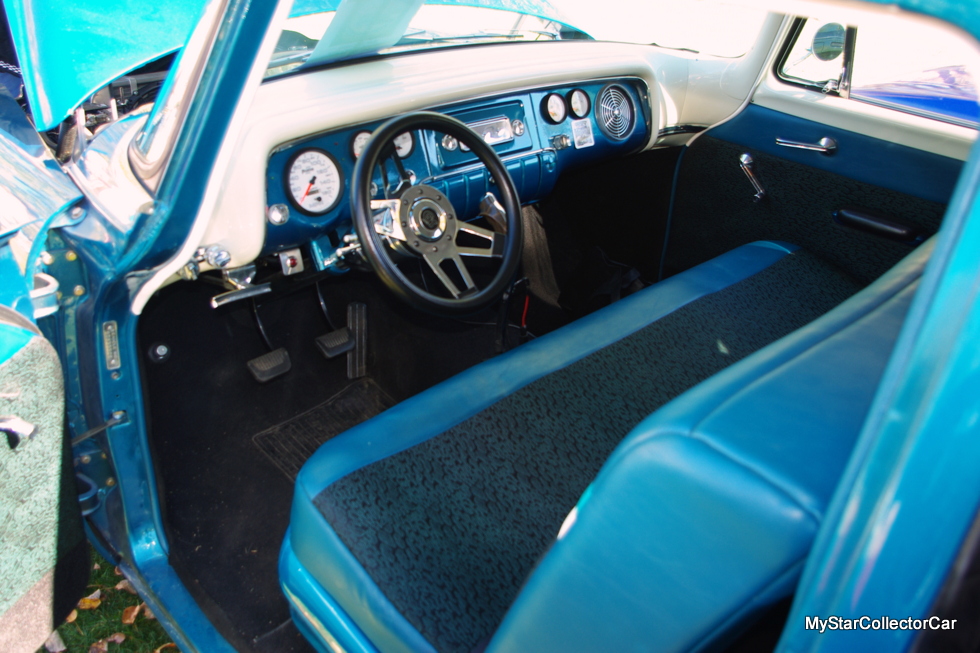 Rick found a donor 440 big block in a C-body Chrysler and he worked some magic on the venerable old motor. This Mopar big block is monster now—512 cubic inches with 565 horsepower and 439 horses at the rear wheel and he runs a 4-speed manual transmission.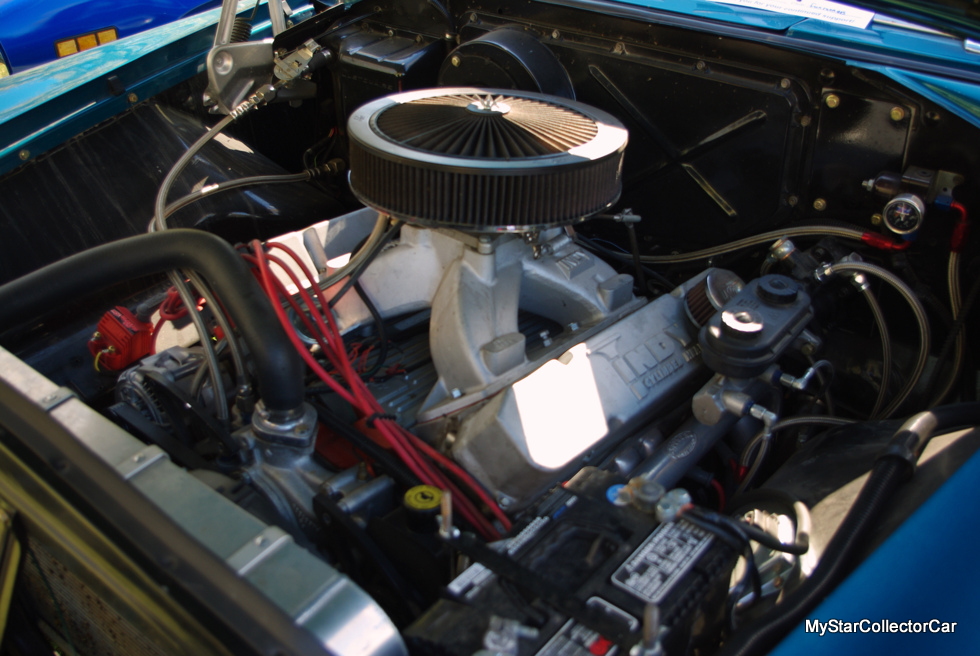 Rick is a big fan of the resto-mod concept so this '56 Dodge is unlike any '56 Dodge ever built at the factory. He's added fuel injection, upgraded to large disc brakes all around plus there's a Mustang II front end and a Ford 9" rear end so this 61-year-old Dodge could run down a new Toyota  in any driving scenario.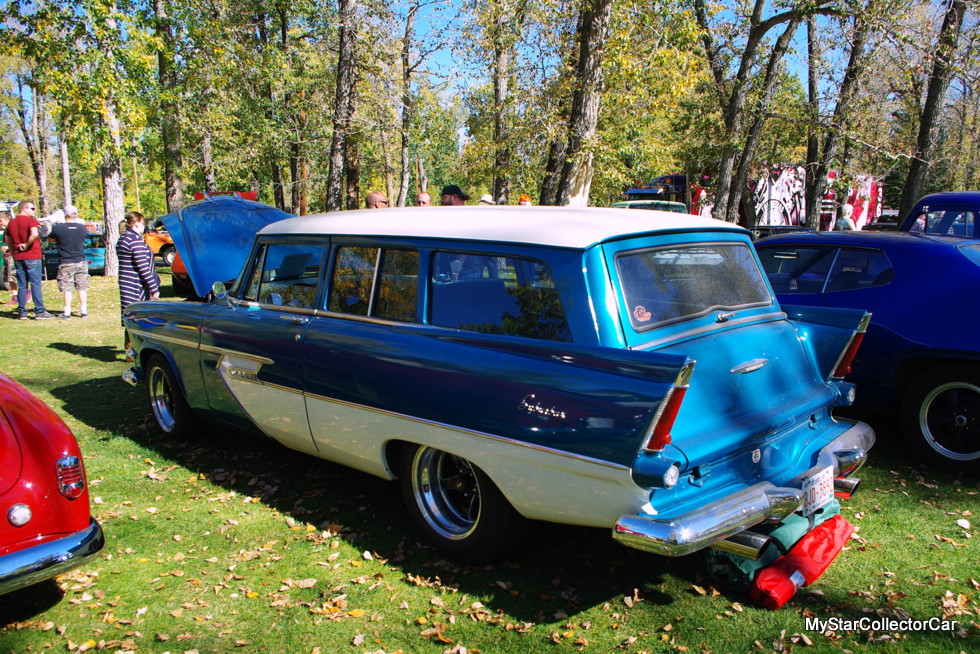 This is a 13:48 second/112 miles per hour ¼ mile car but Rick doesn't race it much because there's a good chance "something will break". He wants to drive it, not race it.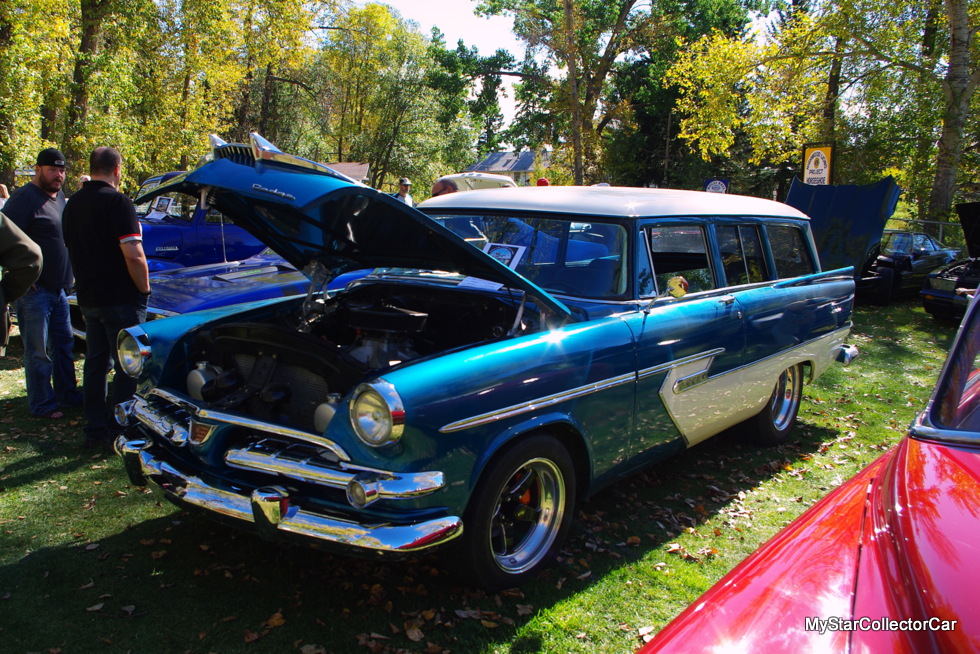 Rick said his Dodge is "awesome to drive" on the road thanks to all the retrofits and he has another major advantage—fuel mileage. This monster has a civilized heart because it only runs 1800 rpm at highway speed so Rick is pulling down "awesome gas mileage" (well into the 20s) if he doesn't pound on it.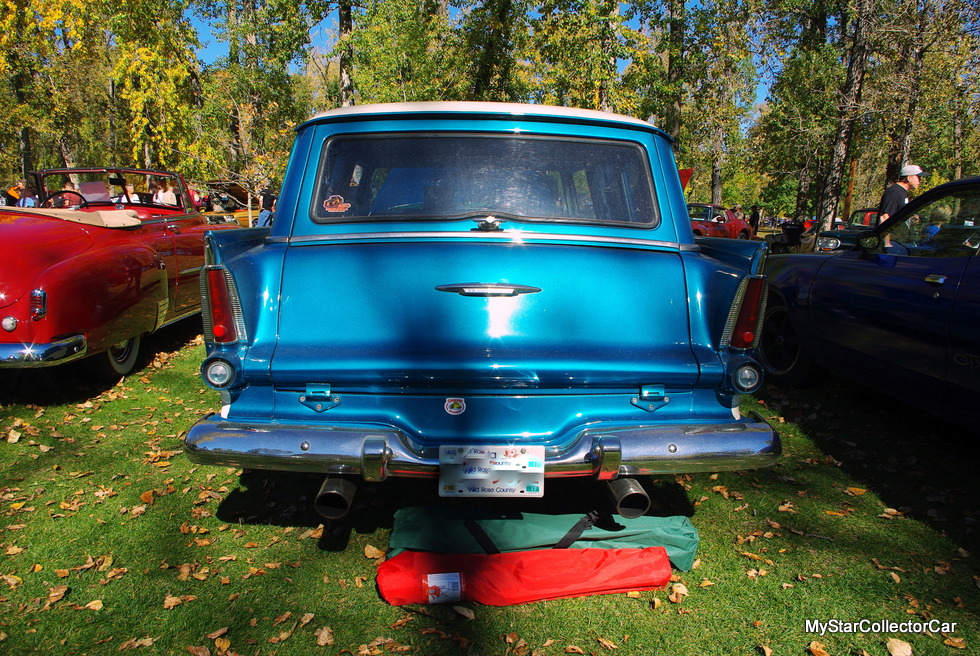 He drove it to Washington on a lengthy road trip and the old Dodge didn't miss a beat. Rick said it "ran awesome there and back" plus the old wagon surprised a lot of people in the passing lane when it was called upon to perform. Rick said the only thing limitation is the fuel injection system because it's right on the "edge of what it can handle because of the horsepower".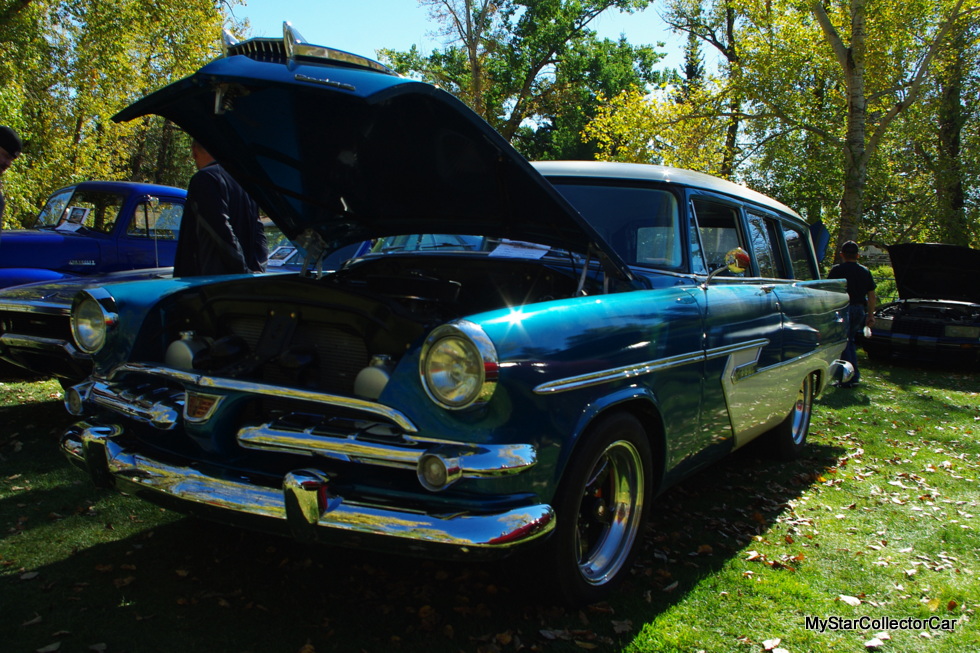 Rick's car is "definitely a keeper" after all the work and investment in it but he's really happy with the results because he not only saved a cool old car—he built it around a new concept.
A new-old 21st century concept.
Jerry Sutherland
CLICK HERE to Like us on Facebook
CLICK HERE to Follow us on Twitter
CLICK HERE to Follow us on Pinterest
Please re-post this if you like this article.