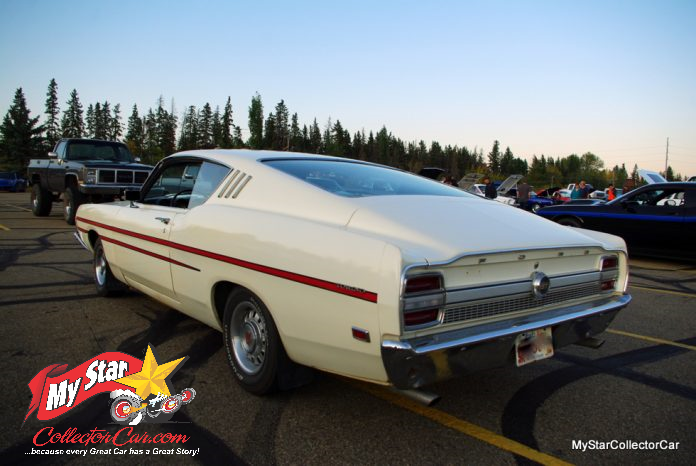 The 1969 Ford Torino embodied everything that was beautiful about a late Sixties ride from Detroit.
These iconic Fords looked fast at a standstill because of their unique fastback roof design that kept the Blue Oval boys firmly in the style race during the back nine of the Sensational Sixties.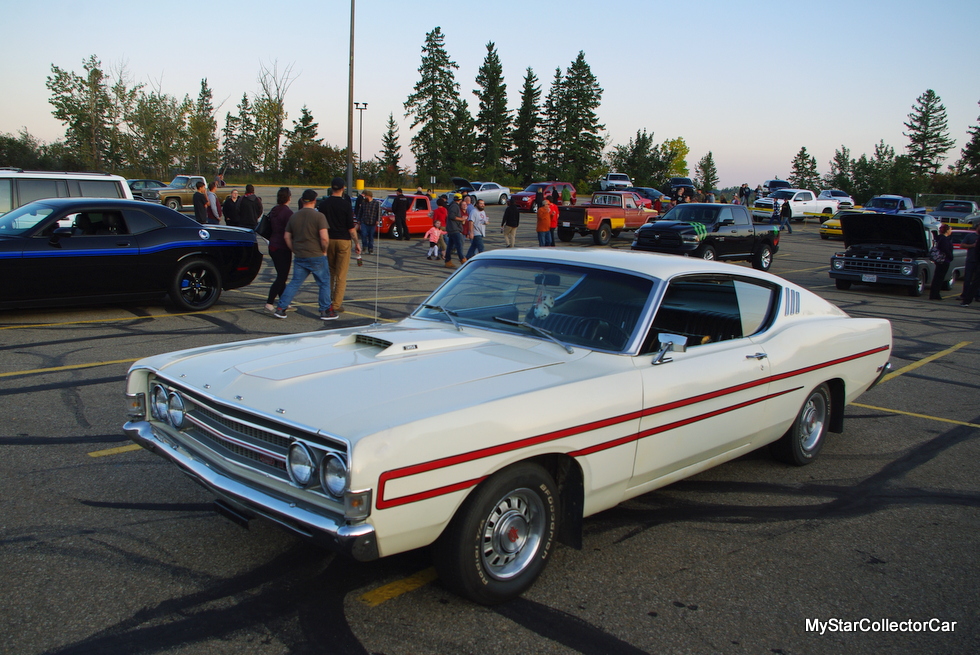 His dad bought the Torino about 36 years ago and Todd has been its latest owner for about 7 years. Both Todd and his dad are very connected to the car because of its long history within their family, Todd promises to continue that trend in the future.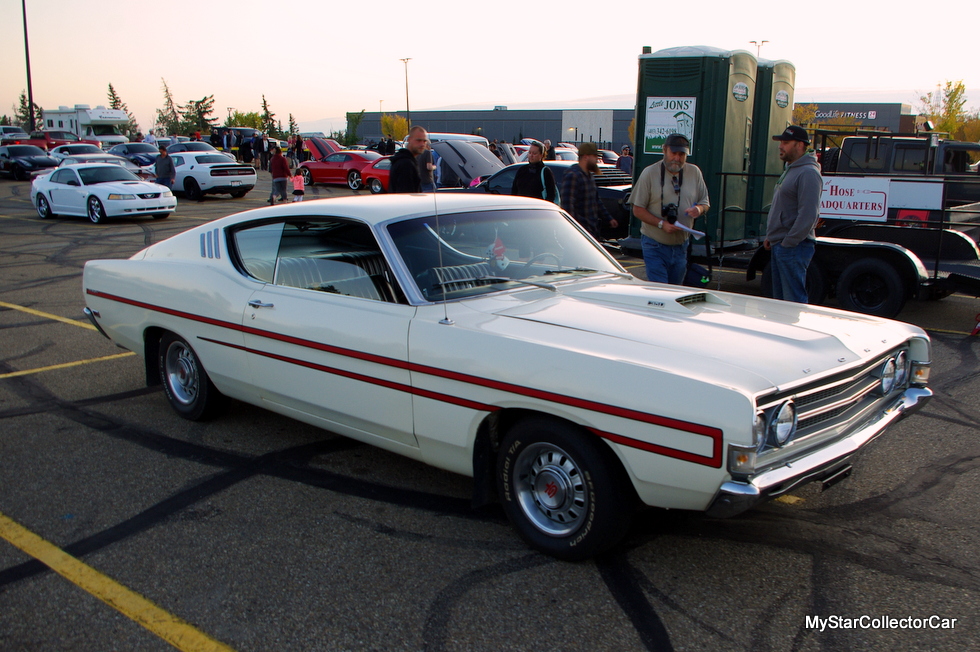 The Torino's unique style made Todd a lifelong fan of fastbacks because of his early exposure to the car. In Todd's words; "I have always been a fan of the long fastback look". Life as an adult also shows the his dad's strong car guy influences because Todd is now a licensed mechanic who knows his way around a vehicle.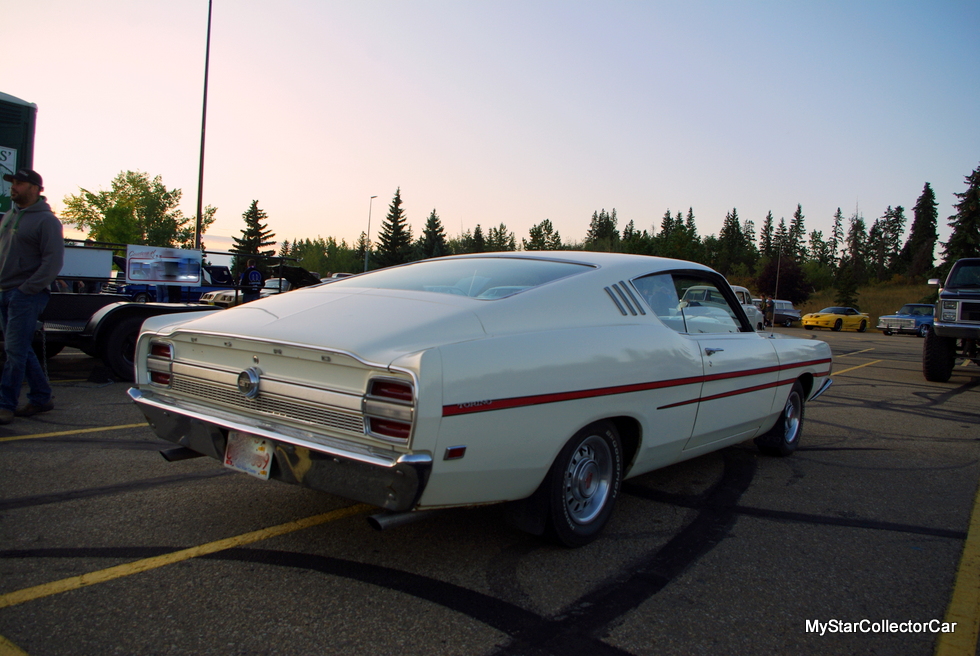 Todd's father was initially attracted to the Ford Torino because it reminded him of his first Torino-the one that got away from him when he was forced to part with it. MyStarCollectorCar learned that car guy regret is a common malady in the hobby, so many car guys buy a replacement ride to ease the pain of separation.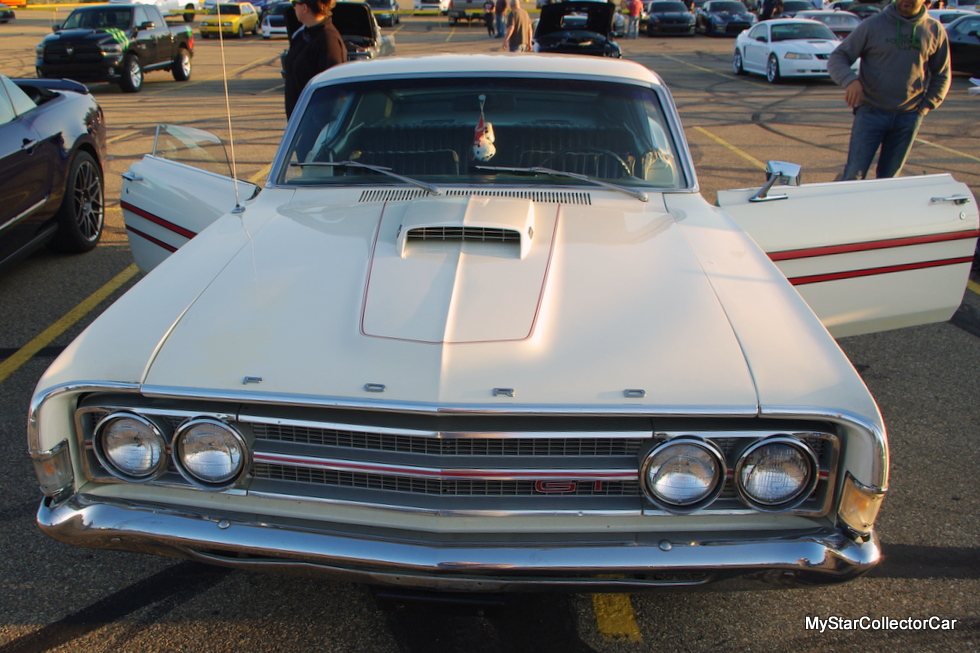 However, Todd's dad had an excellent game plan for his Torino and devised a creative way to sell the car to Todd. He wanted Todd to keep the Torino in tip top shape and had him work on the car whenever an issue arose because Todd is a good mechanic.
The car had a slight hesitation upon acceleration and Todd want to remedy the situation, so he requested a visit from his dad with the car. His dad showed up with the car and an envelope that included a bill of sale for the princely sum of two dollars.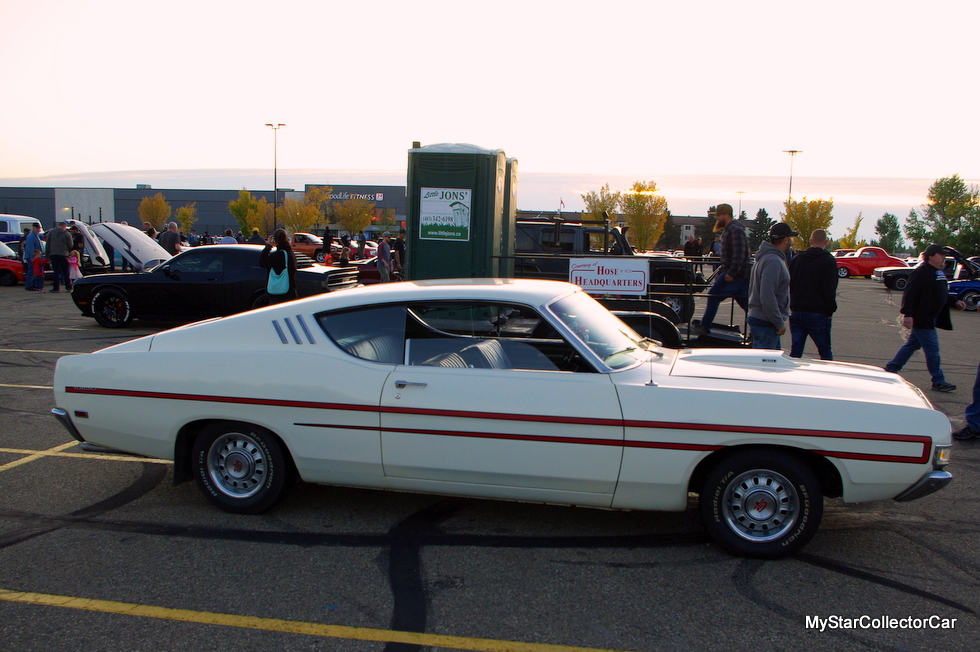 Todd's father wanted him to be the new owner of his beloved 1969 Ford Torino fastback because he would not have any regrets about selling the car to his son. It was a true car guy moment for both father and son because they understood how much the car meant to them.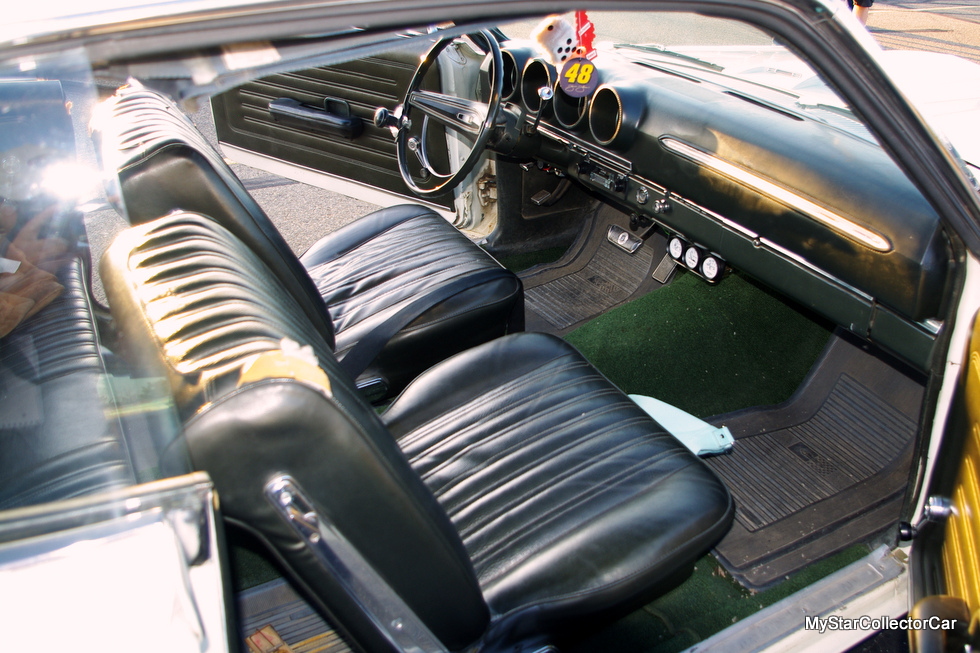 The Ford has its original 351 Cleveland engine bolted up to a beefed-up version of its original transmission. Todd is quick to point out his Torino involved plenty of father/ son teamwork over the years and wanted to acknowledge that "me and Dad rebuilt it", in his words.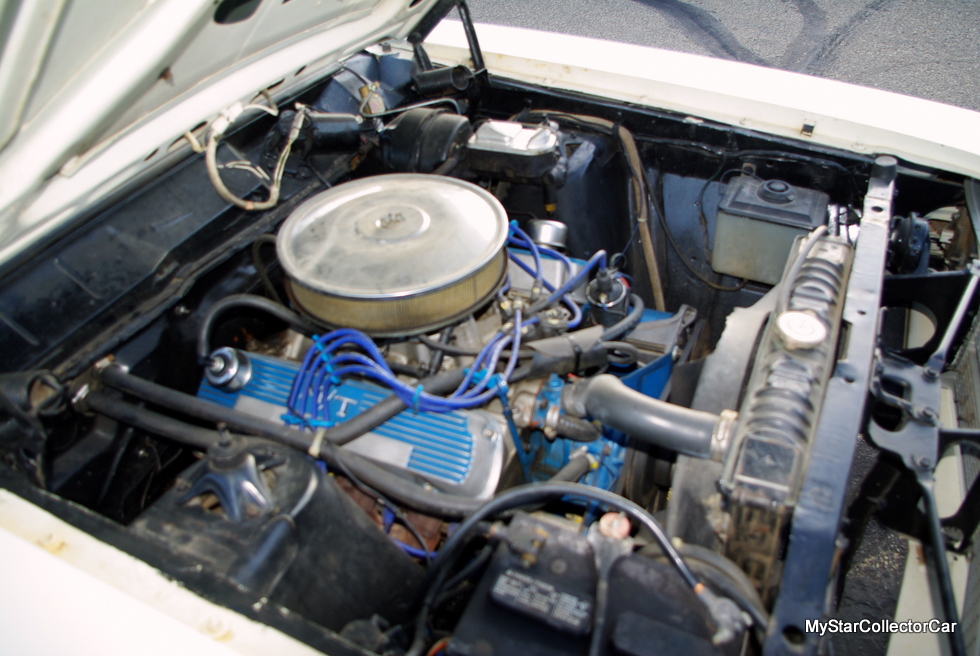 The Torino sports 4:10 gears in the rear end so Todd gave the car this personal assessment: "It doesn't go very fast-but it gets there in a hurry".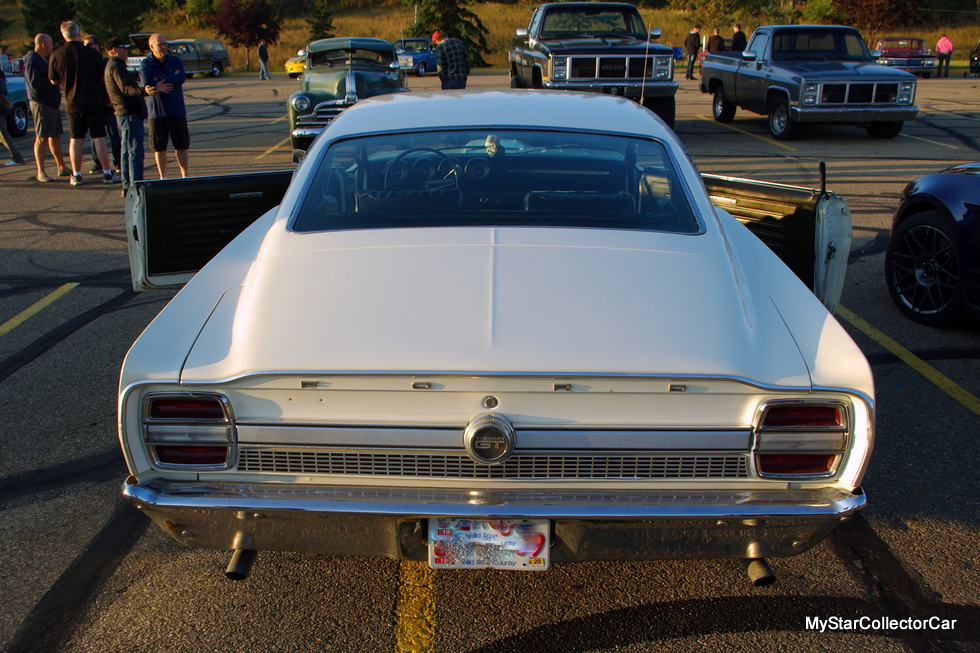 Todd believes the 51-year-old Torino has been kept inside for its entire life because it is still in remarkable condition after all those decades since it left the Ford dealership in 1969.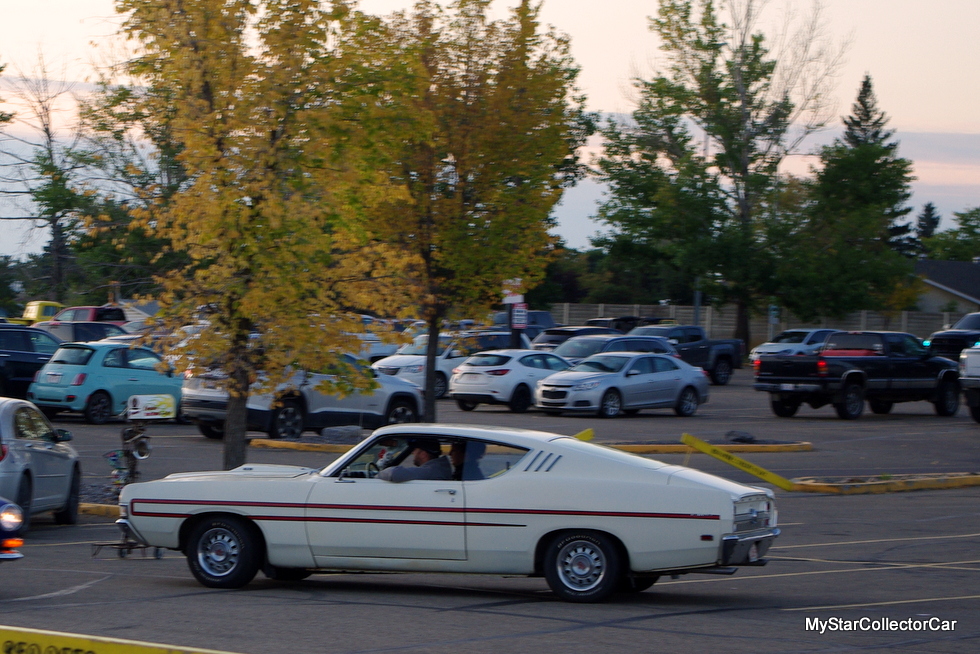 These days the car continues to be a big part of a father/son car guy legacy and Todd will keep that family connection as a big part of his future game plan for his beloved heirloom.
BY: Jim Sutherland
Jim Sutherland is a veteran automotive writer whose work has been published by many major print and online publications. The list includes Calgary Herald, The Truth About Cars, Red Deer Advocate, RPM Magazine, Edmonton Journal, Montreal Gazette, Windsor Star, Vancouver Province, and Post Media Wheels Section.