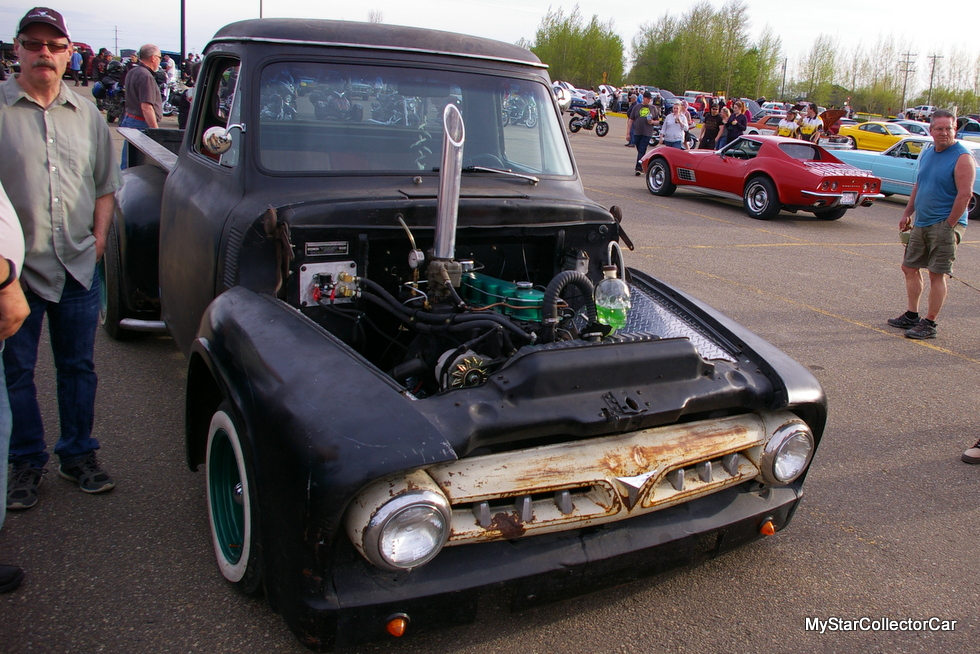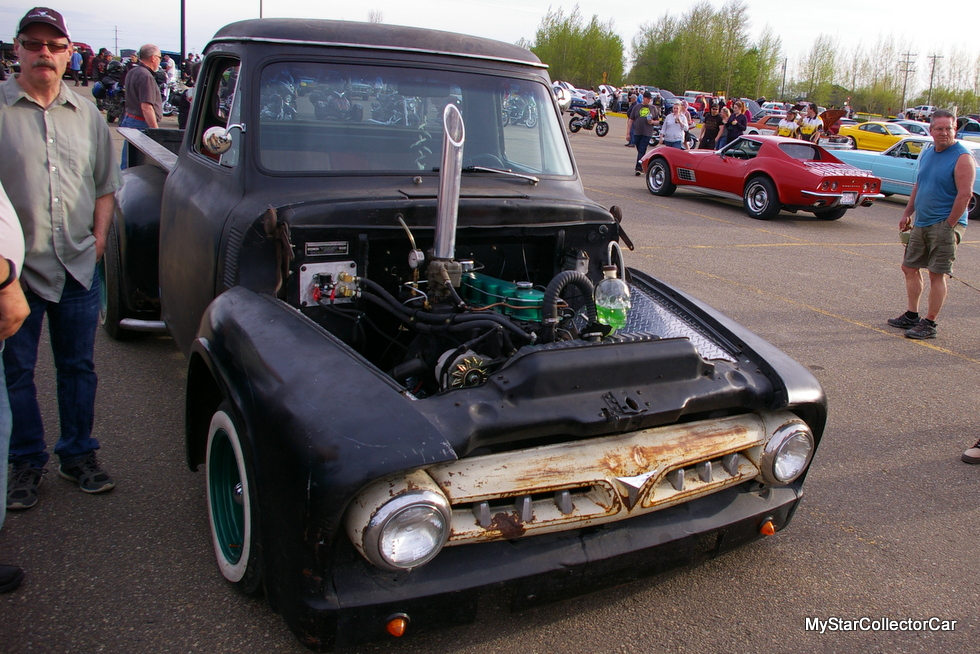 Mercury is a famous Ford Motor Company brand name that disappeared from the lineup in 2015 after a 73 year production run.
The name was always associated with an upscale Ford product and earned a reputation for luxury and style.
One of the lesser known Mercury models was its pickup truck lineup.
The main reason was the trucks were built for a Canadian market during their 1946-68 production run. The unusual trucks are a head scratcher for puzzled Americans who often wonder how and why a Mercury truck came into the market.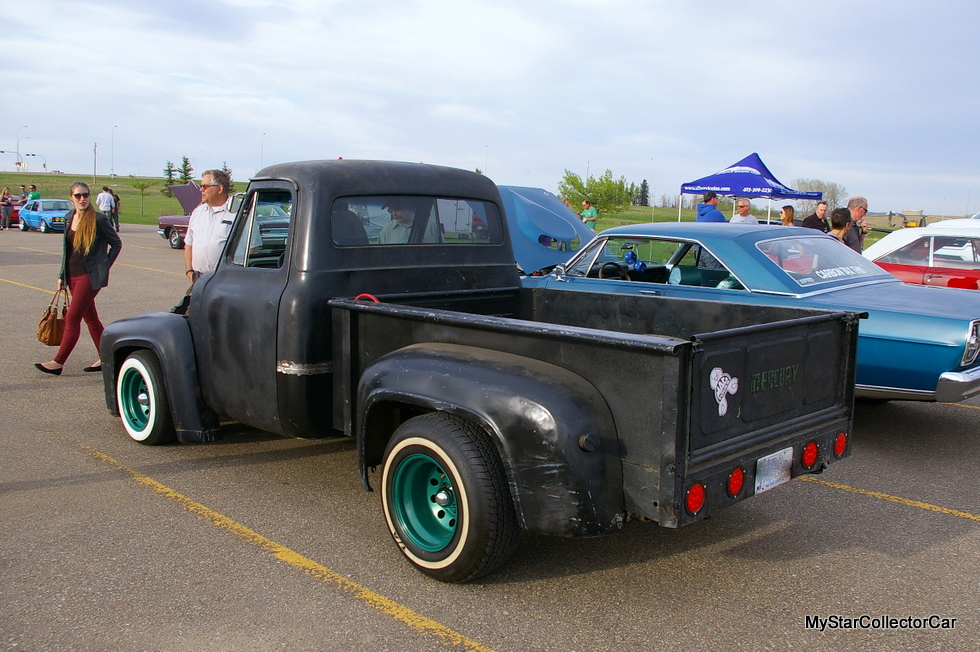 The story behind the truck was a vehicle that could be sold under the Mercury brand in Canada because some smaller rural communities only had a Mercury dealership and wanted to offer a pickup truck to its customers.

The peculiarity of the distinct division between Ford and Mercury models under the overall Ford brand in Canada made the Mercury truck a necessity for Mercury-only dealerships.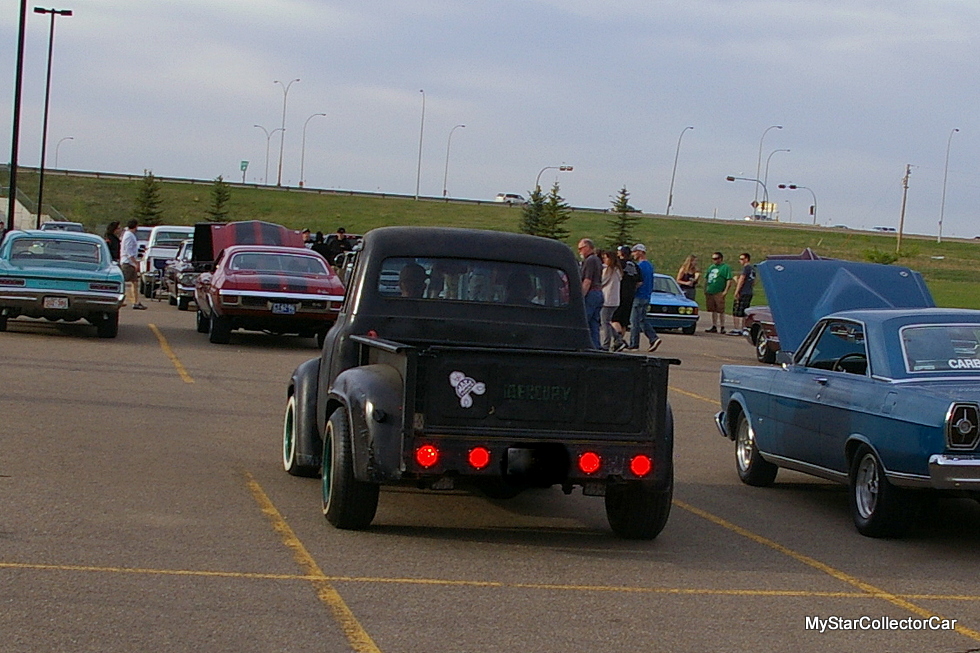 Bret Gauthier is the proud owner of a 1953 Mercury M-350 pickup truck that is sure to cause a stir at any car show on either side of the US-Canada border because his Merc truck is a wild resto mod.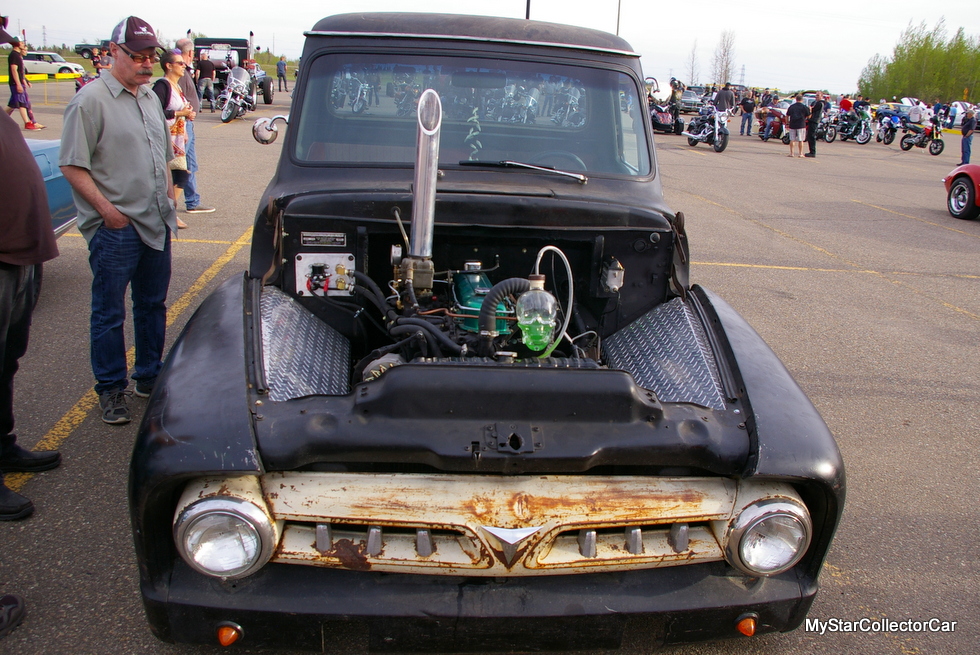 Bret has owned the truck for the past 12 years after he spotted it rusting in peace in a field with a tree growing through its engine compartment. Bret is a typical car guy who likes to rescue old rides from an unfortunate end in similar fashion to people who rescue unwanted pets.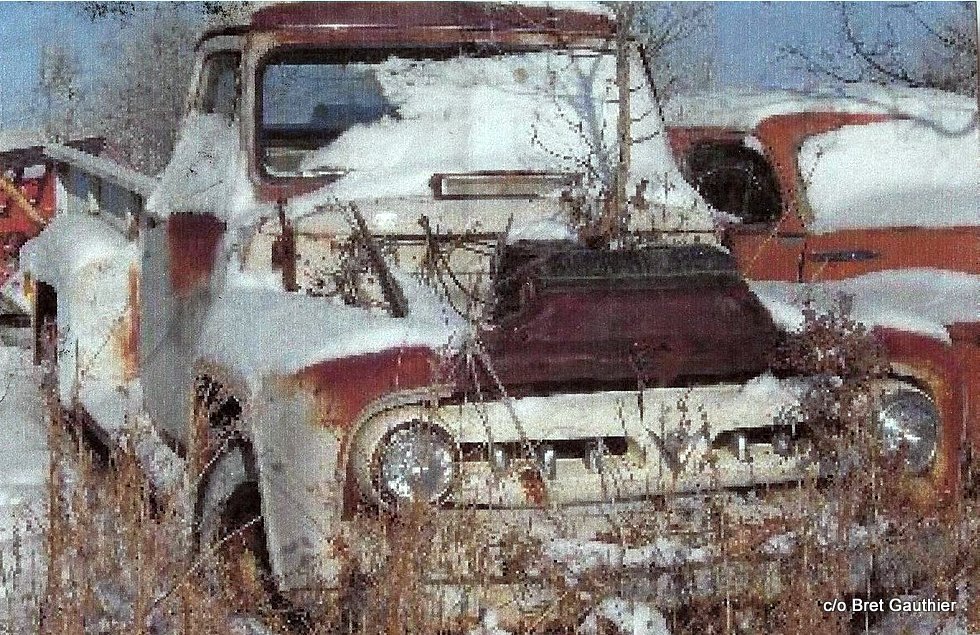 Bret said he was "always a big fan of fat-fendered Fords" and saw the Merc as a great opportunity to acquire one before it disappeared from underneath the tree. In Bret's words; "I knew I had to have it".
The downside to Bret's plan was the truck had been sitting since 1968 and required a major amount of work to bring it back to the road.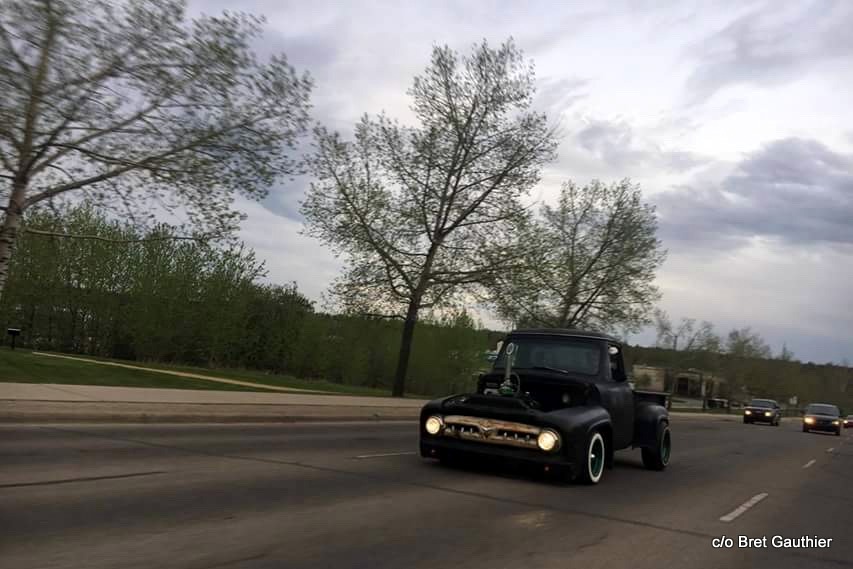 However, Bret's rescue mission was delayed for several years and the Merc spent many years sitting in a garage until he was able to execute his game plan. His Merc truck now sits on a 1978 Ford chassis that required Bret to stretch the Merc's box a little to fit the longer frame.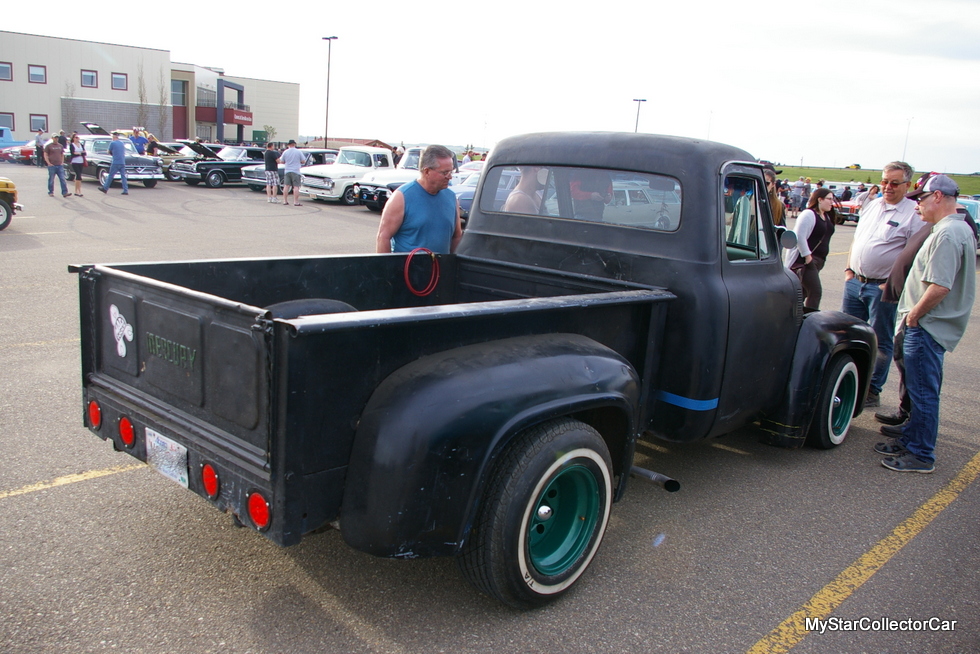 Bret chose a 1979 Ford 300 cubic inch straight six engine to power the truck down the road. The engine has been rebuilt and is largely stock, save for its tall custom intake stack.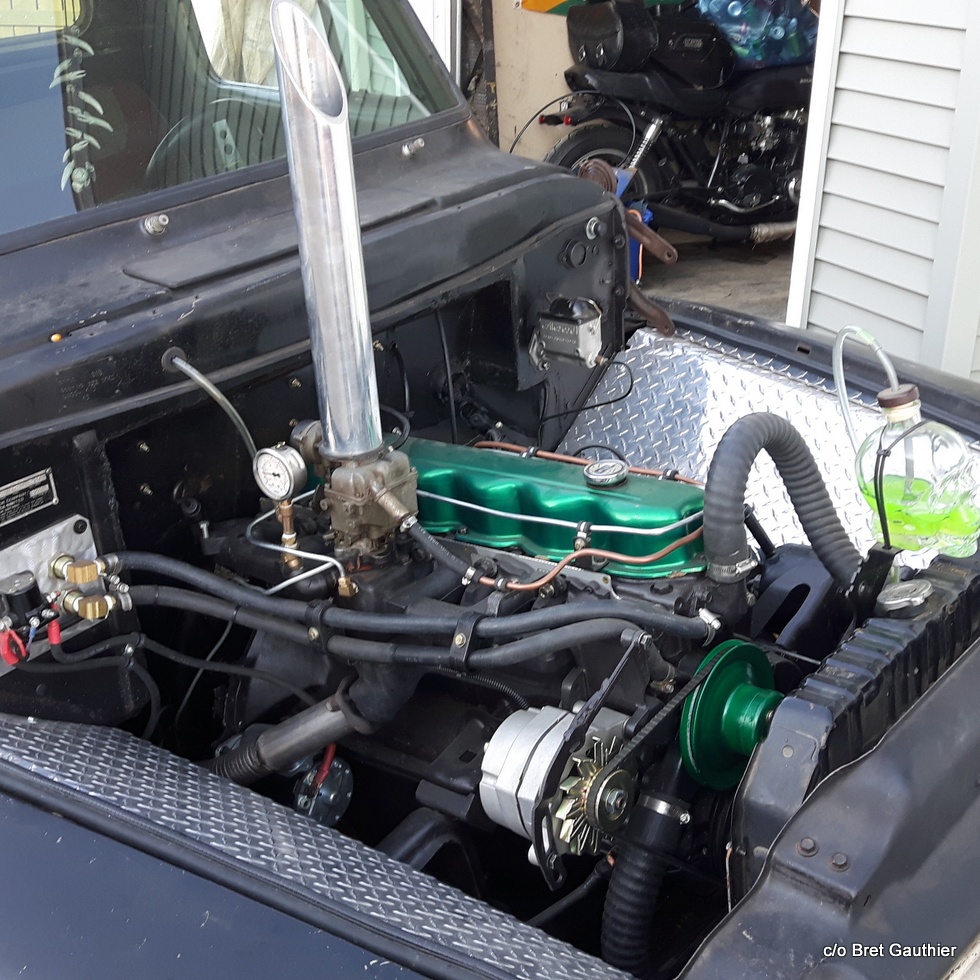 The engine is mated to a rebuilt automatic transmission that has a shift kit, according to Bret. He did all of the Franken-build in his garage and now has one of the coolest '53 Merc trucks in western Canada.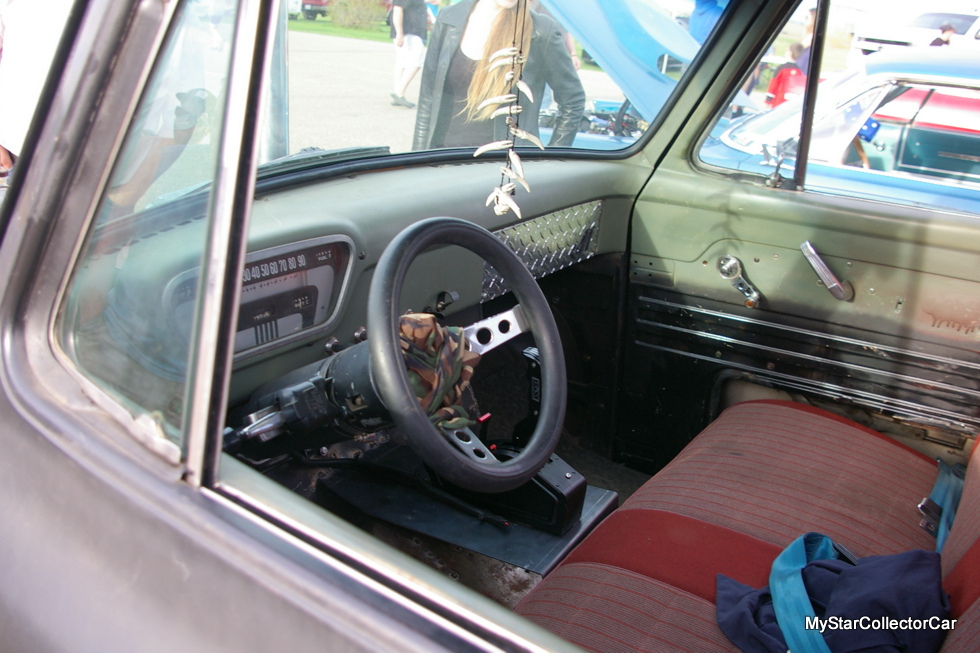 Car guys can be very creative guys when they put their own stamp on a custom project. In Bret's case, the radiator overflow container is a cool personal touch because it was built out of a unique vodka bottle. Len also built an exhaust support out of an old connecting rod for the truck.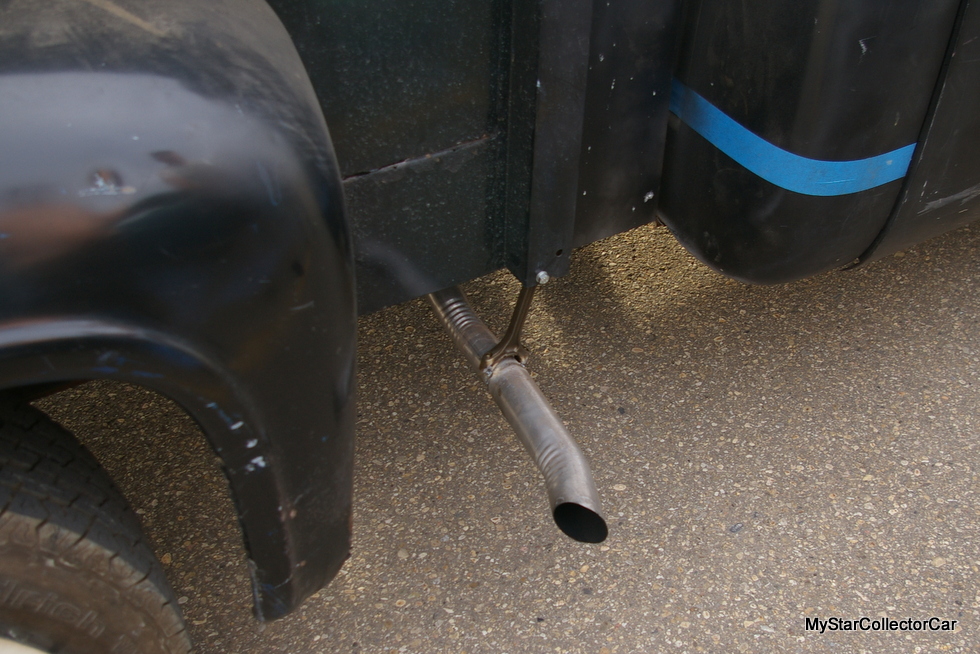 The overall result for Bret's creative efforts is a happy ending for his resurrected Mercury Canuck truck resto mod that is a big crowd-pleaser at shows.
Jim Sutherland
CLICK HERE to Like us on Facebook
CLICK HERE to Follow us on Twitter
CLICK HERE to Follow us on Pinterest
Please re-post this if you like this article.