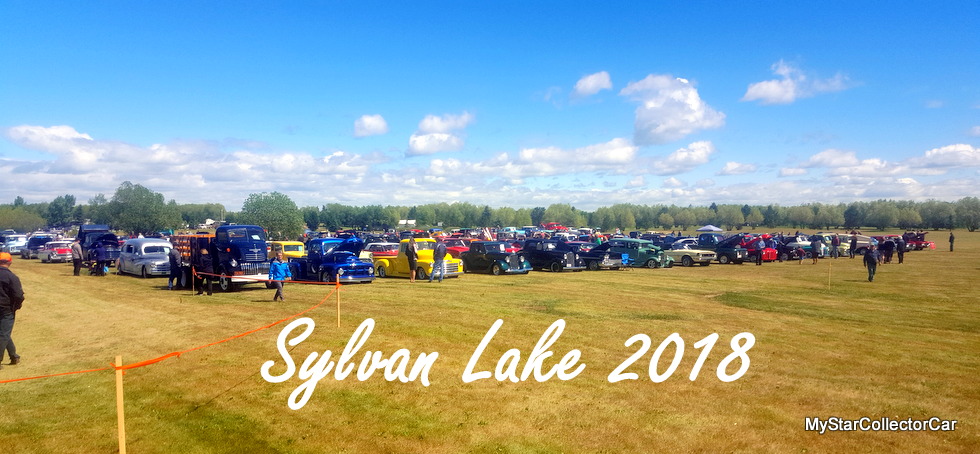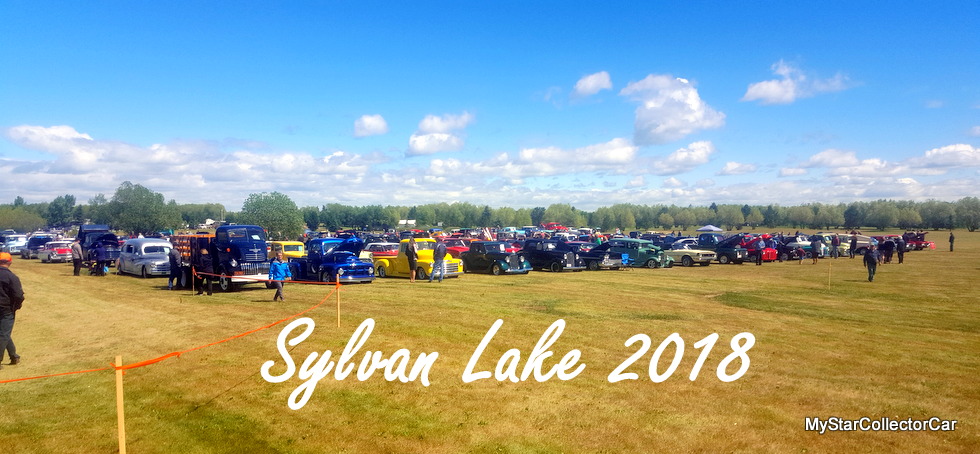 Sylvan Lake is a resort town located in the heartland of Alberta.
The community has plenty of public lakefront access to one of Central Alberta's most famous and popular summer vacation spots on its Lakeshore Drive.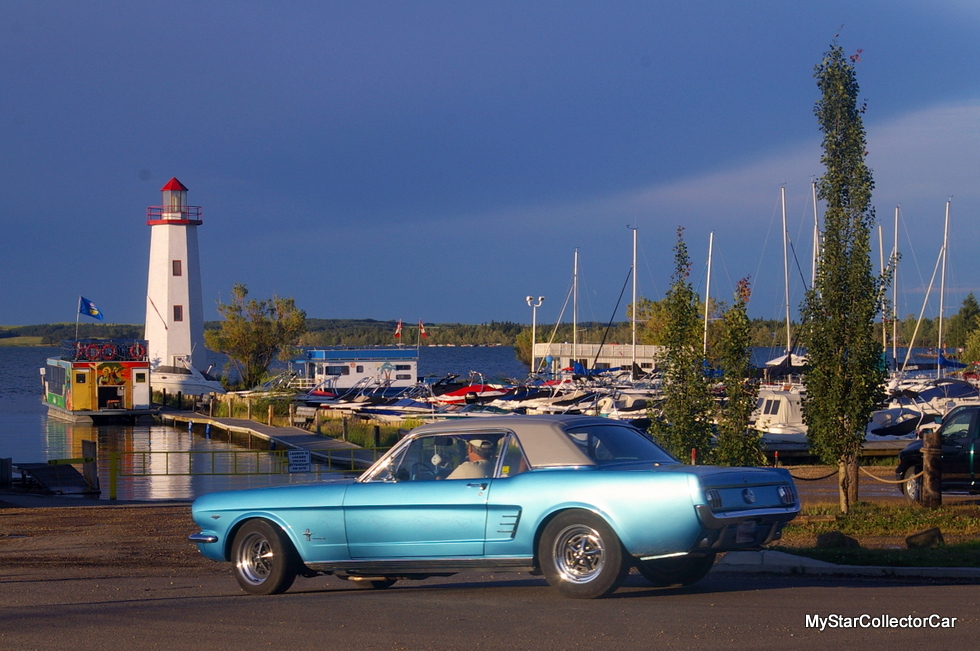 Sylvan Lake also has a very active vintage car culture and plays host to an annual show and shine that attracts plenty of very cool rides to their event.  The 12th Annual Sylvan Lake Customs & Classics Show and Shine took place on the cool grass of a local golf course that is located on the outskirts of the resort town.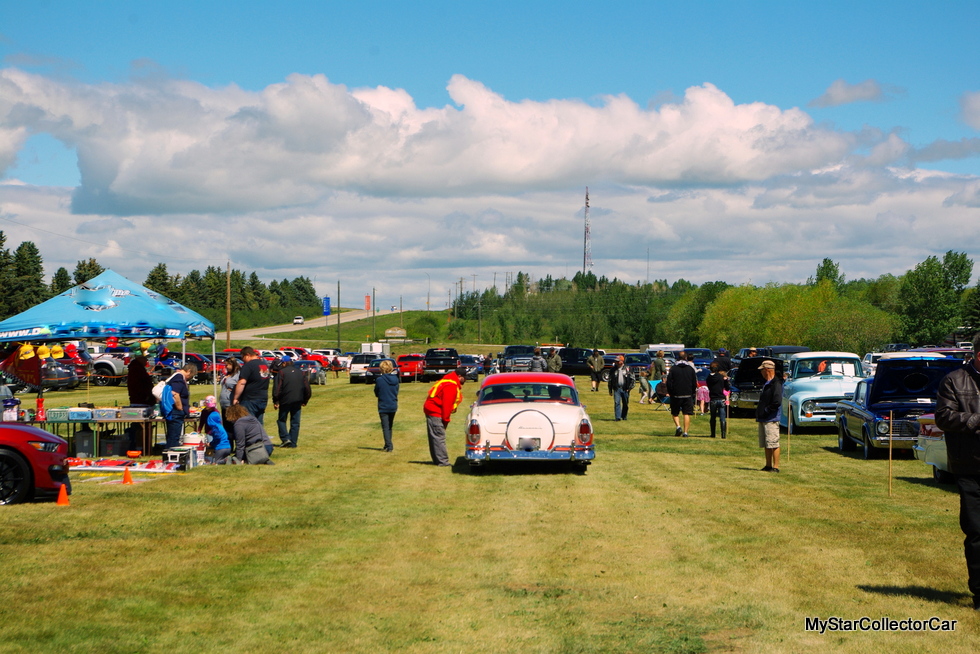 The appeal of the Sylvan show is the sheer variety of entries and MyStarCollectorCar was able to gather some incredible stories from the event.
A 1957 Chevy tow truck stood tall in more ways than one among the entries and attracted many curious onlookers from all age groups.  Kids liked its association with Tow Mater (the Disney cartoon tow truck), while adults liked its unique link to the past.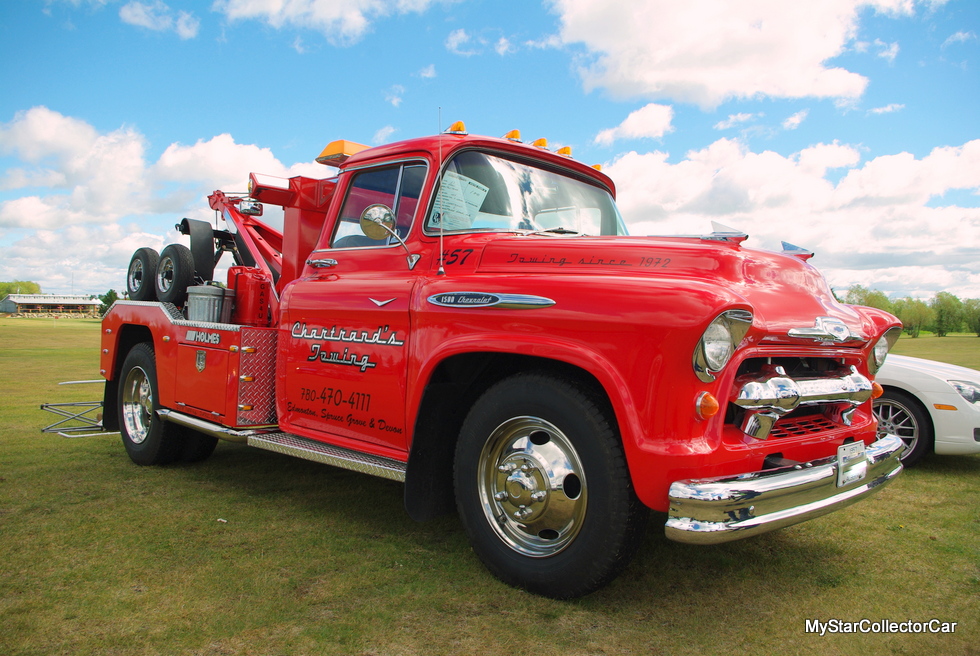 The back story to this 61-year-old tow truck is even more interesting and MyStarCollectorCar will feature this unique truck in a future piece.

There was also something very special about a 1956 Buick two-door hardtop–and it went well beyond the model name (Special) on the car itself. The Buick had a colorful owner who was more than willing to share the details about his search for this rare car that is still essentially a stock model.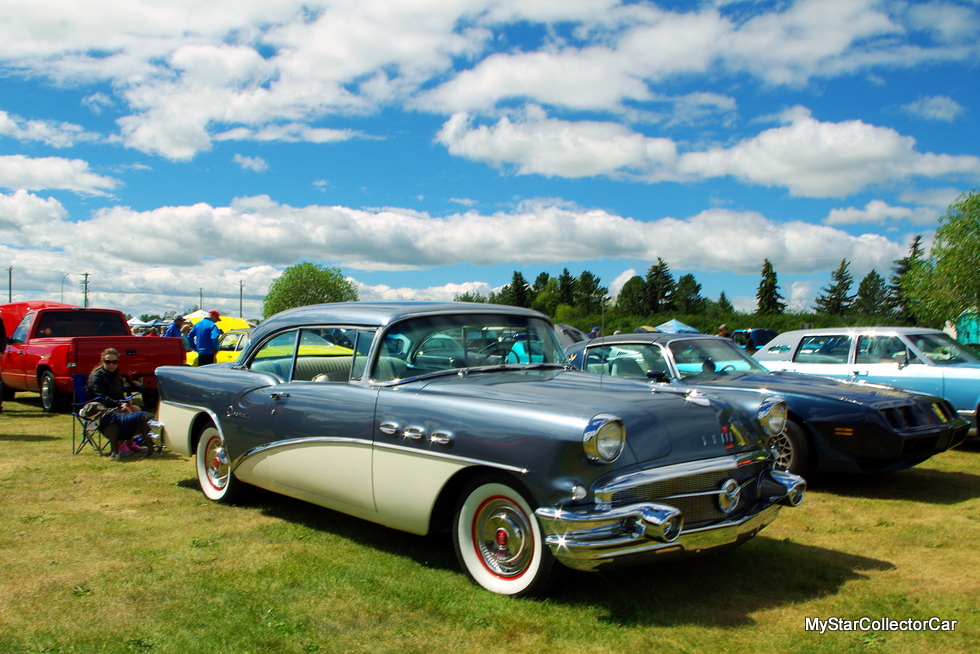 The entire story about the 1957 Buick Special will appear on the MyStarCollectorCar website pages at a future date.
A large-and-in-charge 1959 Olds 98 two-door hardtop was also at the Sylvan show and MyStar was fortunate enough to get the story behind this very rare car. Look for the details behind this stylish Olds in a future MSCC piece.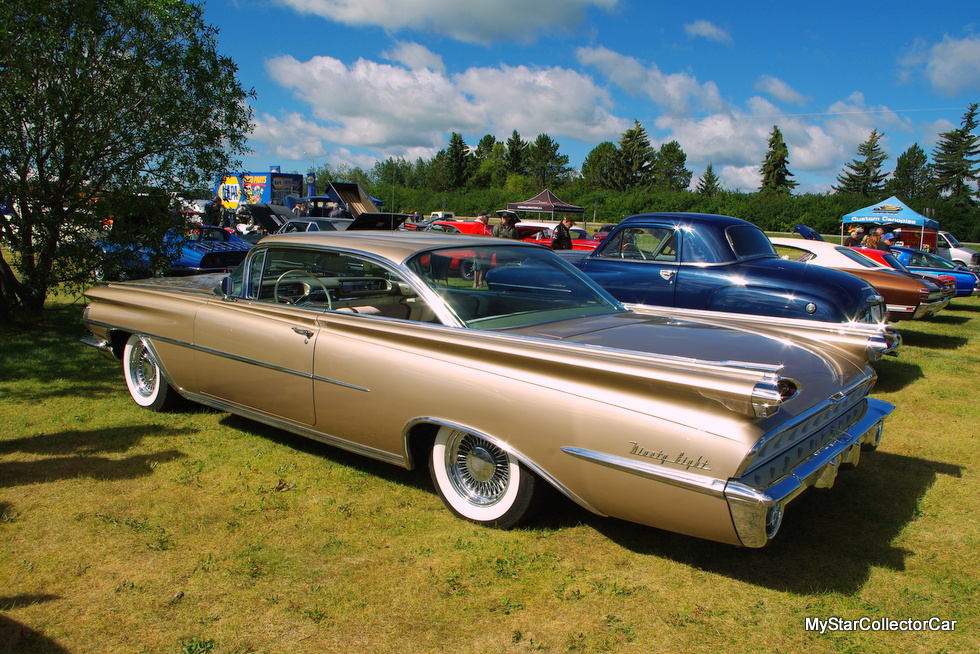 Speaking of rare, the Sylvan Lake car show also had a 1931 McLaughlin-Buick Model 65 convertible that was built in very limited numbers during the early years of the Great Depression.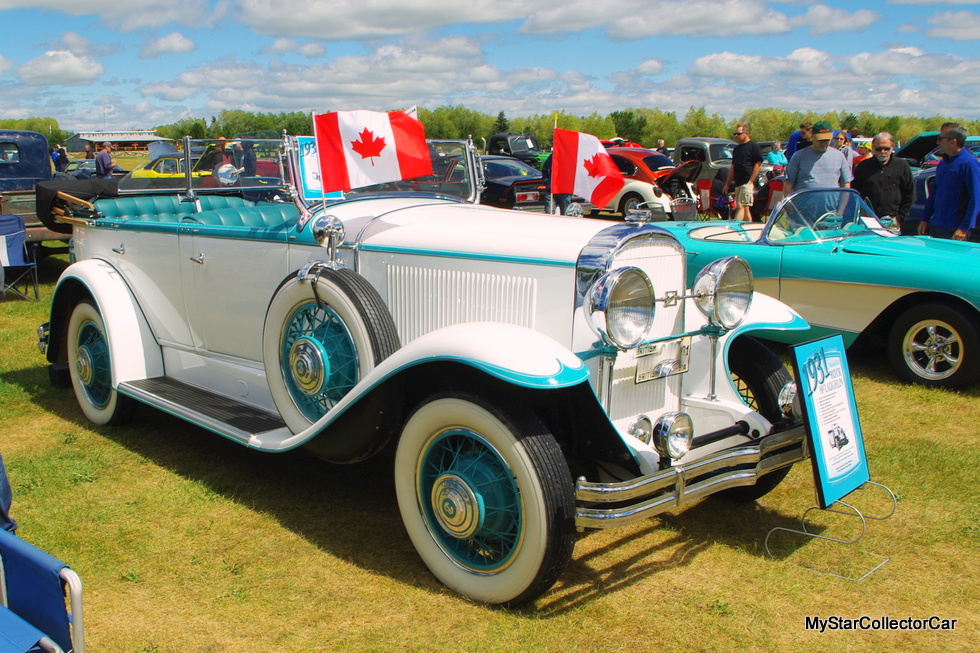 The history behind this 87-year-old car amazed us here at MyStarCollectorCar and we will provide our readers the entire story in a future MyStar article.
1935 Chevy three-window coupes were built in larger numbers than an upscale McLaughlin-Buick during the Dirty Thirties, but few of them survive to this day. MyStarCollectorCar was able to get the entire story behind the car's transformation from a fully-restored stock version into a subtle resto mod version.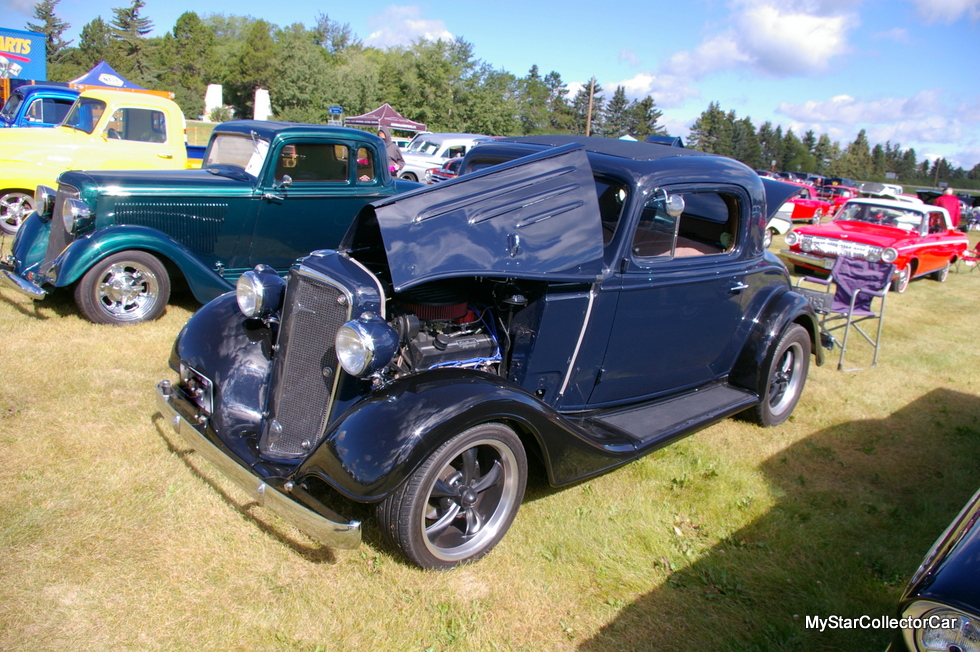 Both major events for the '35 Chevy took place during the 21st century and MSCC will tell its story in a future piece.
A 1939 Ford COE truck gathered plenty of attention at the Sylvan Lake show. MSCC tracked down its owner as he pulled into the show and we got the full story behind his resto-mod truck.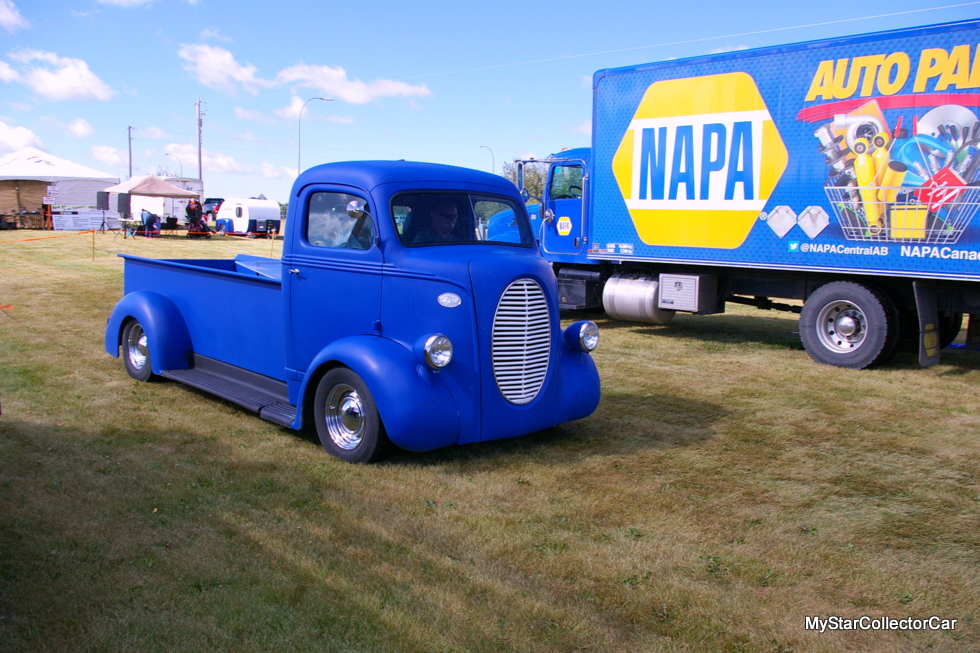 The '39 Ford COE had plenty of bug splats on its windshield because its owner loves to drive his truck-plus it has enough mechanical upgrades to handle the high speed workouts.
A 1960 Pontiac Strato Chief Safari station wagon is a long label for a very cool long roof. The car is an interesting blend of custom and stock that reflects the direction taken by its former and current owners.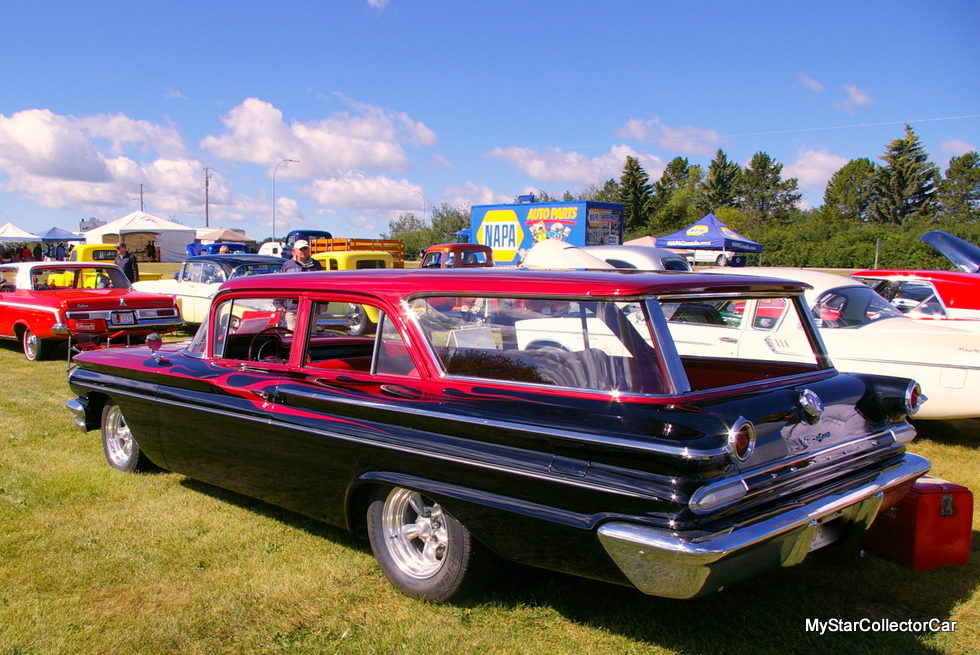 The full story behind this remarkable Poncho wagon will be revealed to MyStarCollectorCar readers in a future article.
A 1965 Buick Skylark two-door hardtop offered a view into the past because this stylish GM model was cool 53 years ago– and is even cooler today.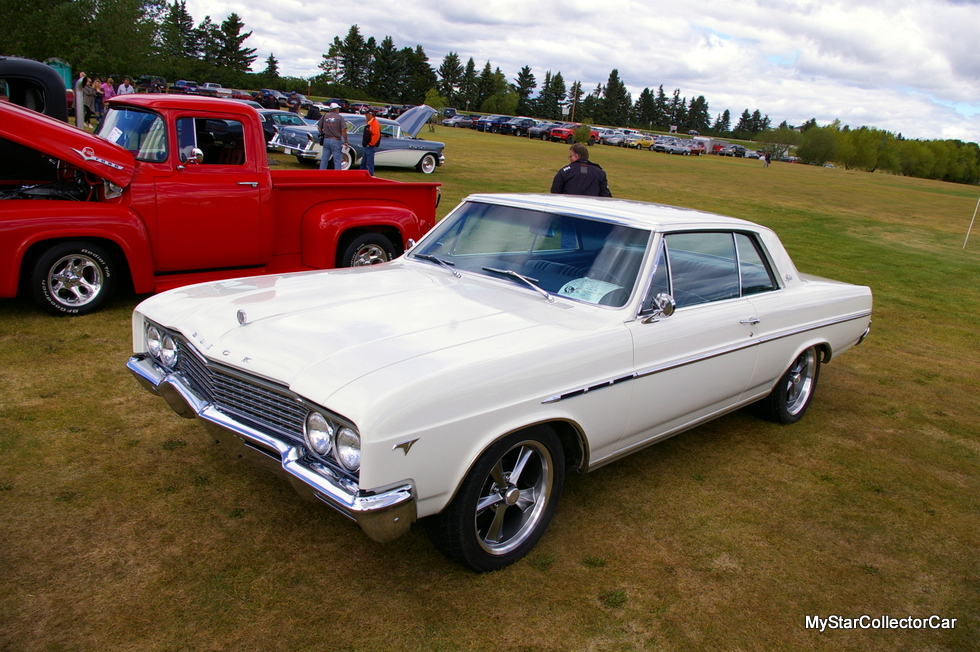 Its colorful owner was able to provide plenty of details about his Buick for a future MSCC piece.
A 1992 Camaro was an interesting combination of race and street philosophies. The car had a roll cage, a plush interior, a proud race history, and an owner who was able to explain how he became the Camaro's current custodian.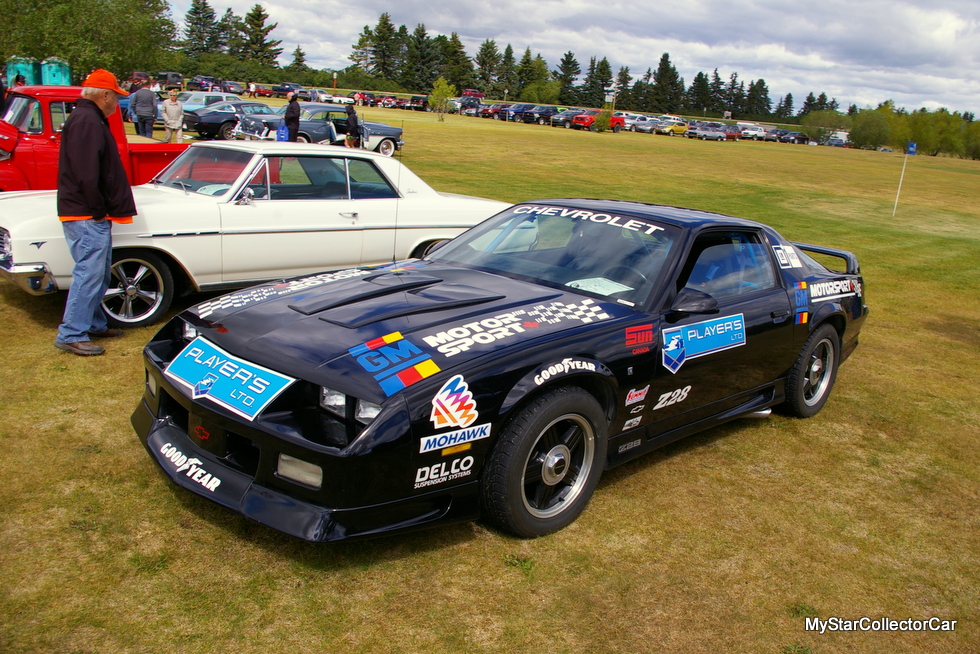 Look for the car's entire story in a future MyStarCollectorCar article.
As mentioned earlier, the annual Sylvan Lake Show & Shine had plenty of good reasons to place it on the MyStarCollectorCar list in 2018. Our readers will get the inside scoop on some of this show's stars in future articles.   

BY: Jim Sutherland

Jim Sutherland is a veteran automotive writer whose work has been published by many major print and online publications. The list includes Calgary Herald, The Truth About Cars, Red Deer Advocate, RPM Magazine, Edmonton Journal, Montreal Gazette, Windsor Star, Vancouver Province, and Post Media Wheels Section.