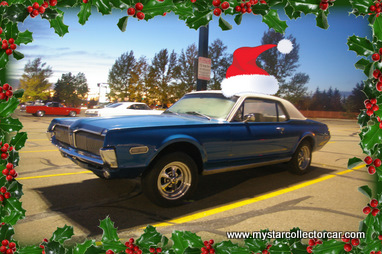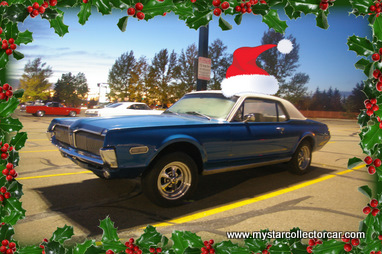 These days there are two kinds of cougars: large woodland predators that look at people's pets as the special of the day on their menu; and hot-looking older women who don't really like the label.
'But in 1967, Mercury added a four-wheeled cougar into the mix- long before human cougars were invented.'
Mercury wanted to add an upscale cousin to Ford's Mustang for the Blue Oval pony corral.
The 1967 Cougar was a good-looking car with some interesting features like hideaway headlights and sequential rear turn signals.
Mercury put a little jump in the equation when they added a performance package that included a 390 big block and a stiffer brake and suspension package.
There was enough interest in the 1967 Cougar to warrant a Motor Trend Car of the Year award for the flashy feline. But the Cougar never quite captured the hearts and minds of its popular Mustang cousin.
Maybe it was the Mercury reputation for upscale and conservative rides that worked against the Cougar. But the first generation Cougar was always a personal favorite for me. I liked the 1967-68 models a lot.
A friend of my older brother had a 1967 Cougar. He was a kid who pretty much got whatever he wanted from his parents. His Cougar was a 289 small block that was a little light in muscle for him.
So he added every conceivable performance enhancement available for a 289 when you have an unlimited budget. The result was a scary-fast rocket that was well beyond his limited driving abilities. But that never stopped him from roasting a pair of bias ply tires at the drop of a hat.
That car was one long smoke show and we loved talking him into some seriously crazy driving, mainly because we were in junior high and a little light in the common sense gene ourselves.
The Cougar reeked of burnt tire rubber most of the time and that was an aroma that is very familiar to any car guy with a need for speed.
It will also always remind me of the first generation Cougar and its very big bite.
Jim Sutherland @mystarcollectorcar.com
COMMENTS
RYAN:"haha reminds me of a funny Hagerty Insurance commercial" http://www.youtube.com/watch?v=U8haxS5opic