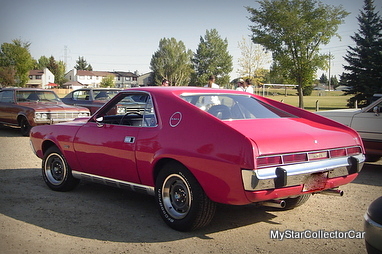 The AMX was a departure for American Motors because the little car company built its reputation on family cars with back seats and four doors.
The American Motors name Rambler was associated with a dependable but dull kind of car that lived a routine life as a family hauler.
American Motors broke that mold in a big way when they introduced the AMX in 1968.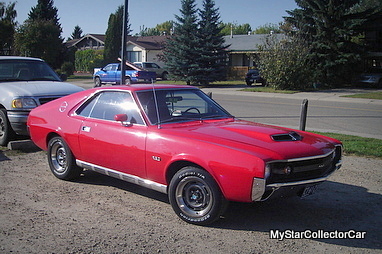 For starters, it only had two seats; a concept it only shared with the Corvette in terms of American-built automobiles in '68.
The ever cost-conscious American Motors had also introduced the Javelin in 1968 and it was essentially a four-seater version of the AMX.
Both shared the same stylish fastback design but the AMX had a shorter wheel base that gave the car an edge over the Javelin in the sporty looks department.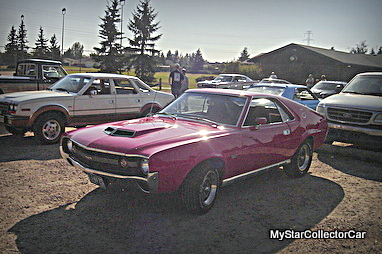 The AMX was fully equipped to match its Big Three rivals for all-round style and performance in the go-fast-and-look-great-along-the-way wars of the late 60s.
The battle continued into the early 70s before the 1973 Arab oil embargo slowed the game down to a crawl. However, it was still game-on in 1970 and AMX still held its own in the street battles with its Big Three rivals.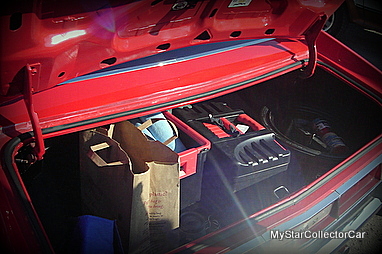 American Motors continues to have a loyal and dedicated bunch of fans who celebrate the long departed company with their own AMC-only shows all over North America.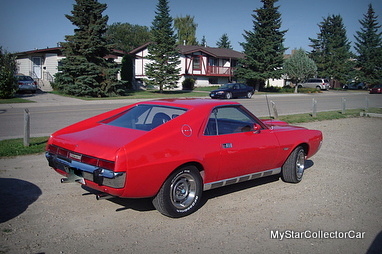 We attended an AMC show and discovered a beautiful 1970 AMX among the chosen few. Its proud owner was Kirk Klutchka and he first became aware of the car in 2003 and finally acquired it in 2009.
The time between discovery and ownership of the AMX became a period of negotiation for Kirk because he had to sell his wife on the idea. In fact he had to sell his motorcycle as part of the package to convince his wife about the AMX purchase.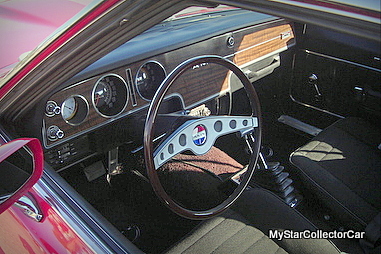 The motorcycle's sale made Kirk's wife very happy because he had experienced a motorcycle accident and she was less enthusiastic about his two-wheeled hobby.
Kirk is the 4th owner of the AMX and knows plenty about the car. It was originally a Big Bad Orange car and only one of 120 sold in that color package.
He plans to revert the car back to that factory color, but right now Kirk is "having too much fun driving it" in his words.
The AMX was originally a 360 cubic inch car backed up by a four-speed manual transmission and now sports a 401 cubic inch mill and an automatic tranny.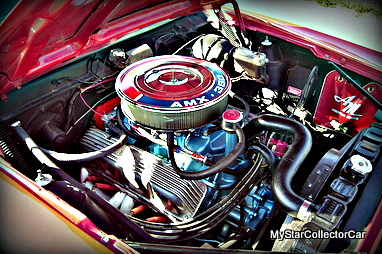 Kirk also told us his AMX had a Group 19 option, in his case an Edelbrock R4B high rise and aluminum intake manifold. These Group 19 performance parts were only available at AMC dealerships and were named after the section (19) in which they were found in an AMC catalog.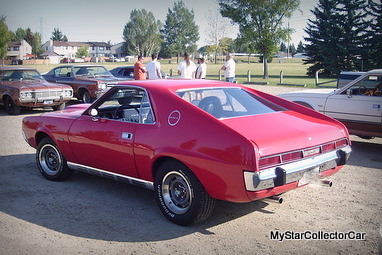 We are always happy to find a story about an AMX because they are one of the sportiest little two-seaters every produced in North America.
We are almost as happy as Kirk is to own one.
Jim Sutherland
CLICK HERE to Like us on Facebook
CLICK HERE to Follow us on Twitter