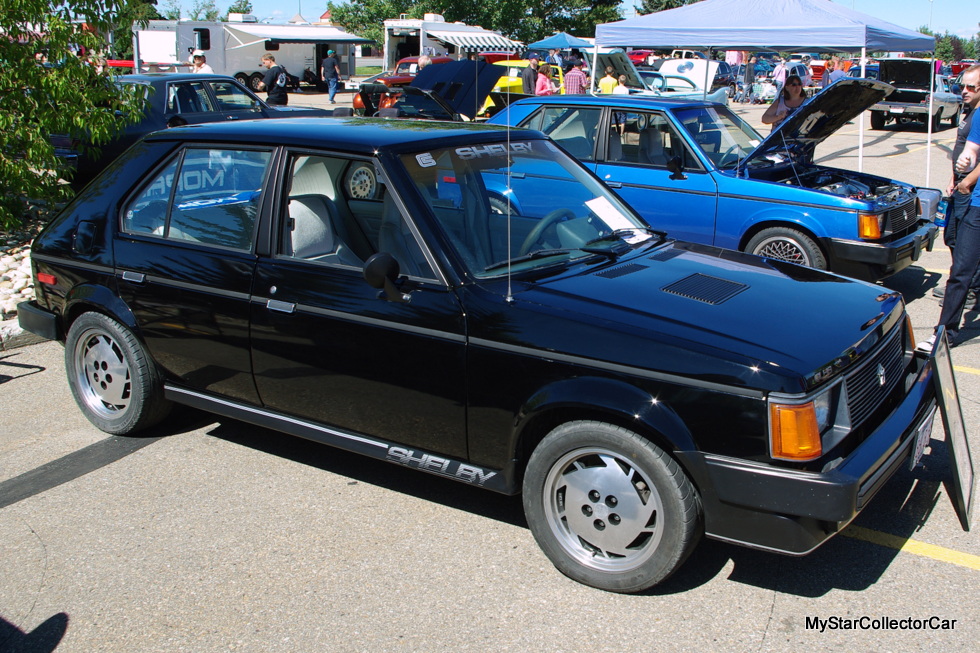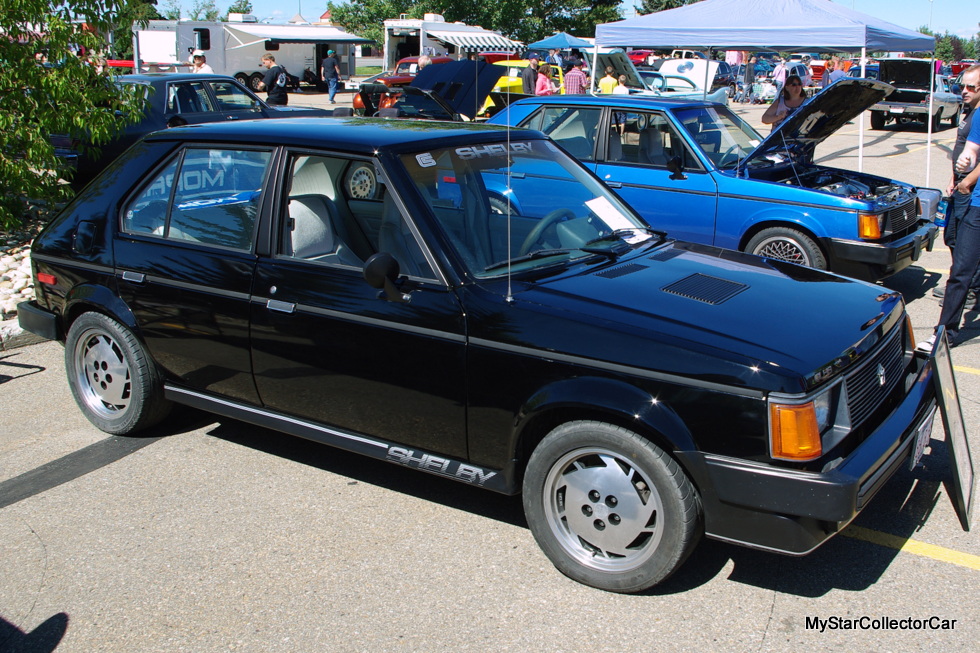 The 1980s were a carryover from the 1970s because cars had become lukewarm in the performance department.
'There was little the manufacturers could do after being force-fed an onslaught of heavy-handed laws so the cars suffered but there was a light at the end of the tunnel.'
That didn't stop the manufacturers from ad-libbing with some very cool cars and they started small.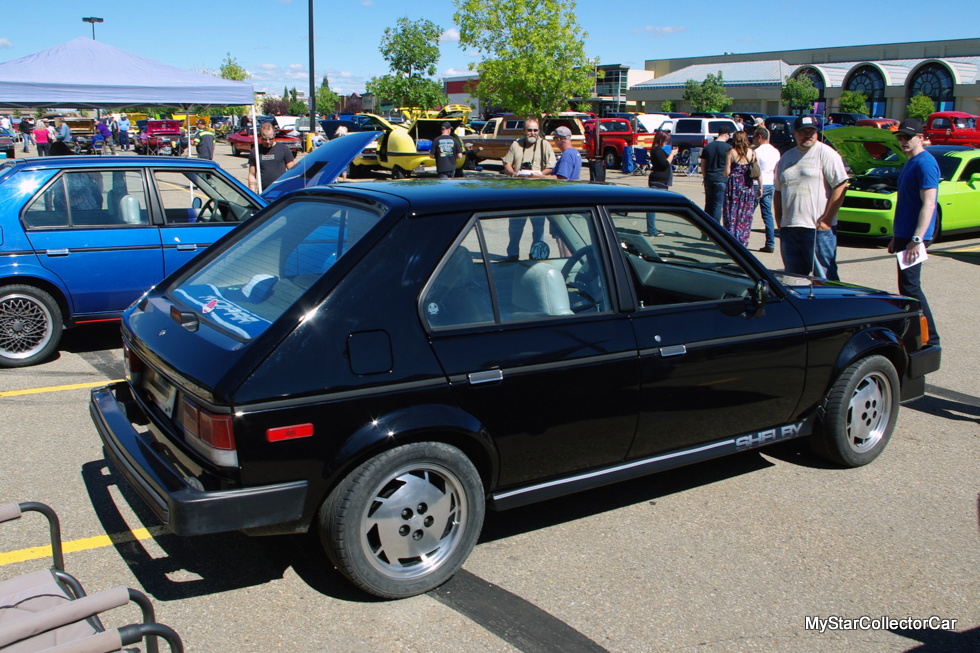 Dale Brown is a huge fan of the Shelby-era Mopars so he went in a big search for a solid example of this mini-muscle car. He found an original 72,000 mile '86 GLHS. Dale said they made 500 of them and this was #373 and this was a decent example from Washington that was so original the only thing non-stock was the battery.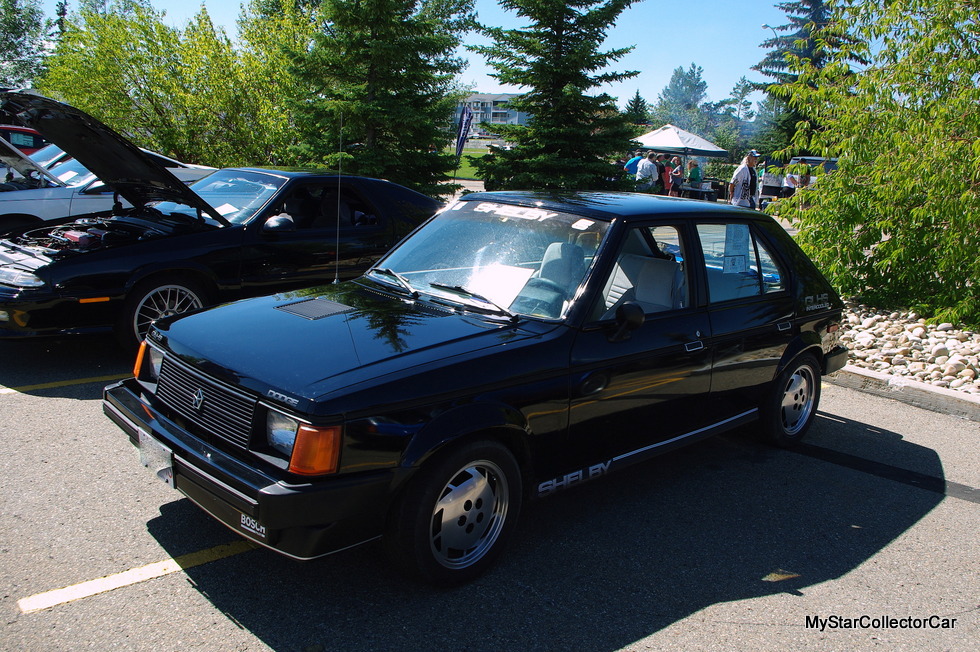 The previous owner loved the car but eventually Dale became the proud owner of a very rare Mopar ( 1 of 2 in Canada and under 300 in the Shelby Registry). He drove it home on December 26 and he was happy to report the trip was flawless because the last thing car guys want in a maiden run after a sale is final is a car adventure.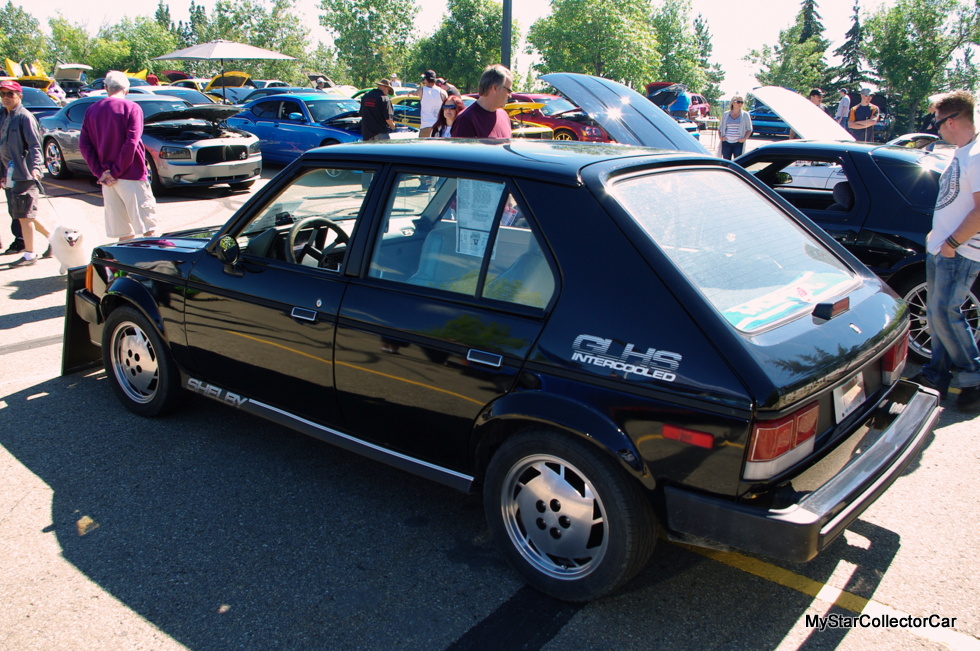 Dale likes to drive this car because it's the ultimate sleeper. It looks like a typical econo-box from the 80s and that makes for some great ambushes. Dale admitted he loves "going up against $40,000 Mustangs" because this little GLHS turns their drivers into surprised spectators. He said the intercoolers aren't that big but they definitely pick up the pace in this little compact—Dale claims the only car faster in '86 was the Grand National.
He's highly impressed with the feel of the road when he's driving his GLHS because it handles like it's on rails—he says, "Love it, it drives great and the A/C still blows cold. I enjoy it as much as my 300 SRT". He lowered the car so it can gain an even better grip because Dale likes to carve corners in his factory built tuner car.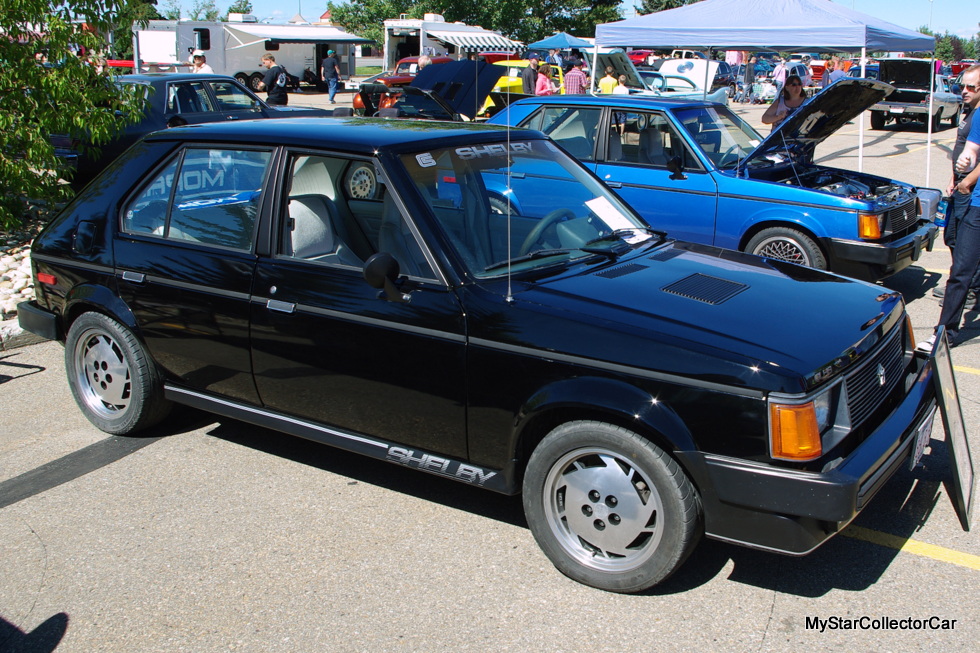 Dale admitted the mileage is around 30 miles per gallon "if you keep it under 70 miles per hour—push it harder and it gets cut in half".
Dale really thrives on the show car circuit and he loves to park it "beside the Mustangs intentionally". He pulls up a lawn chair and happily answers questions like "what is it?" It's still in semi-project stage because Dale wants to re-do the interior and refine a few other details but he's proud to report, "It's got two plaques from the only two shows it's ever been in".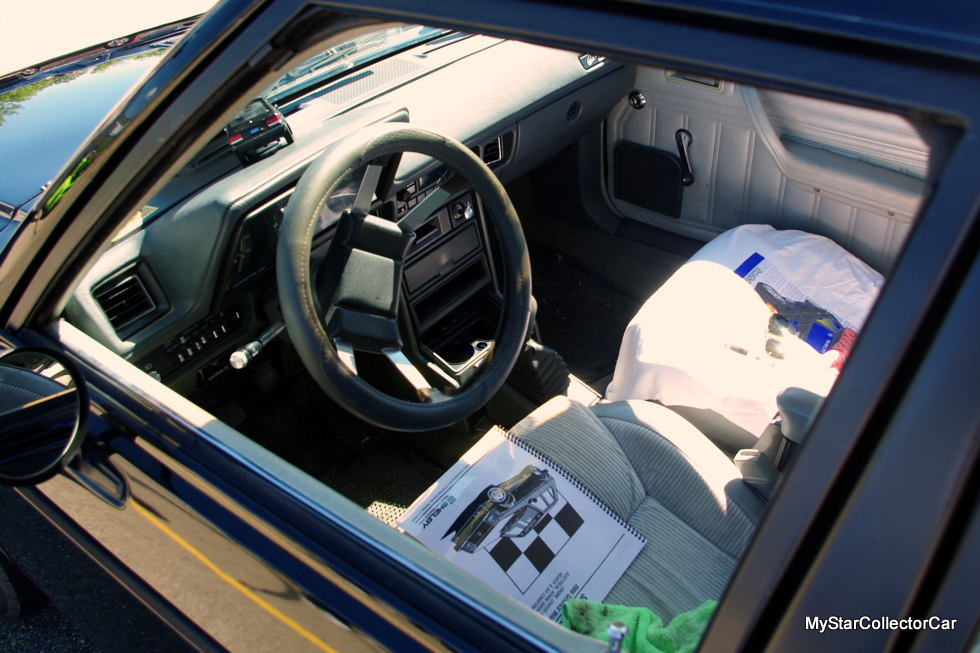 Dale also has two Shelby Chargers but he calls the GLHS the "Road Runner" of the group because it was an affordable 1980s muscle car in an unassuming package.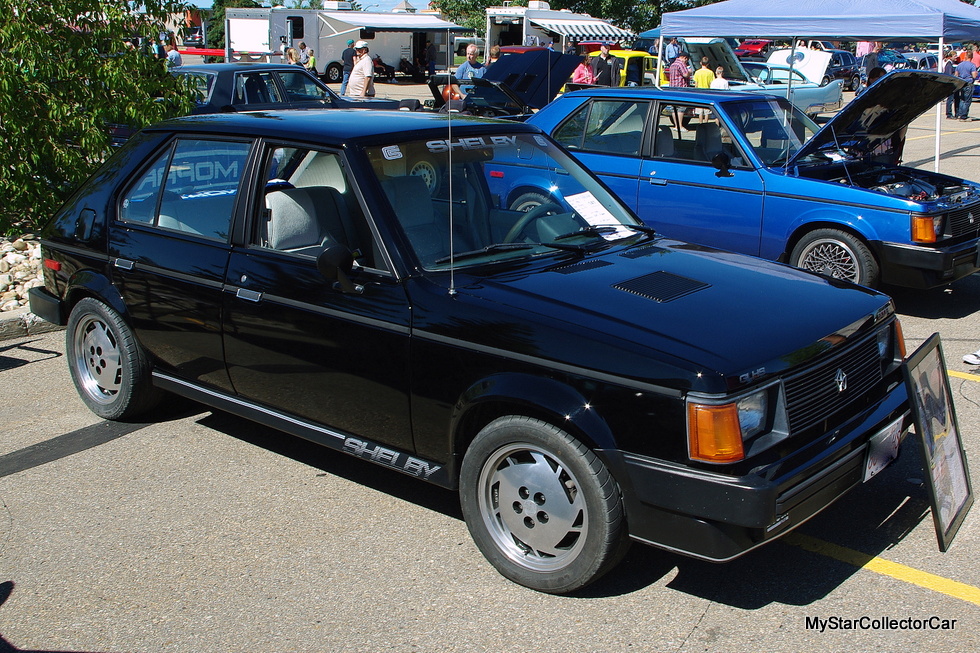 The future is certain for this piece of Carroll Shelby history because the car is so rare Dale would be hard-pressed to find another one in such well-preserved condition but the buy-in on the car stretches across Dale's family. His daughter is extremely clear on the subject of the GLHS:
"It's not going anywhere—if I sold it she'd kill me".
Jerry Sutherland
CLICK HERE to Like us on Facebook
CLICK HERE to Follow us on Twitter
CLICK HERE to Follow us on Pinterest
Please re-post this if you like this article.