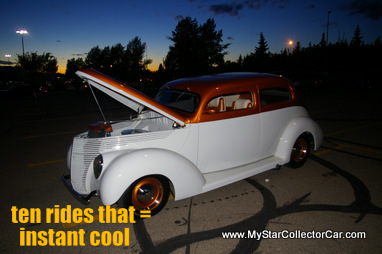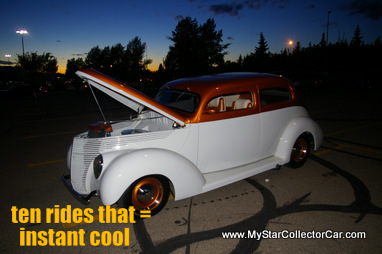 There is a big reality that I and many of my fellow humanoids have to face on a daily basis:
We just aren't interesting enough to hold people's attention for long periods of time.
It's not a huge crime to be boring; in fact it is infinitely more desirable to be a dull normal person over an interesting pycho-killer.
So we need a leg up in the charisma department and the cure for boring others to death may be found in a classic old vehicle.
You may be able to purchase a four-wheeled cure for a bland personality and we decided to compose a list of vehicles that will at least give you an interesting camouflage.
MSCC makes no judgment call on which vehicles are the most interesting so we will not put our list in any order. Instead we will simply list ten vehicles that will give us all a fighting chance not to bore people into a coma when we are behind the wheel of one of these babies.
Corvettes of any vintage will up the interest level people will show in you as a 'Vette owner- if not as a person. Corvette owners have enjoyed a roguish quality ever since the first 'Vette left the General's assembly line in 1953 during the height of the Baby Boom, an era when two-seater sports cars flew in the face of logic for car owners and their large families. Ownership of early 'Vettes and Stingrays will up your game even more in the interesting-to-others game.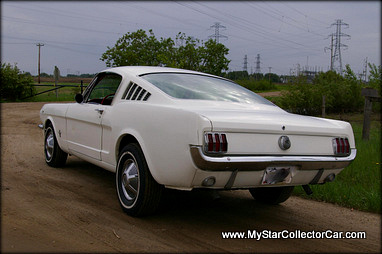 Some of you may want to consider a vintage pony car to help polish up your public image. A vintage Mustang, Camaro, Firebird, Cuda or Chally will make you less reliant on your own personality to save the day in social situations. One important note here: shoot for a fastback Mustang over a notchback 'Stang for a higher make-me-interesting factor. We don't make the rules here, we just obey them.
Vintage Ford F-100s from the 50s will give you a cowboy cool factor, even if you live in a large urban area and are much more hat than horse. Ford got it right with these iconic pickups and some of that F-100 curb appeal is temporarily transferable to their owners.
Maybe you need to join the legendary Tri-Five club and buy into the vintage Bowtie fraternity. The 1955-57 Chevys are arguably the most popular trio in the world-way ahead of the Supremes and Kingston Trio combined in the eyes of the public. The only trio that might give the Chevys a run is the Three Stooges in the aging males demographic.
You can never go wrong with a custom hot rod that has been massaged into a one of a kind masterpiece of style, power and drop dead good looks. A great-looking rod is everything that most of us are not, so they can be a great wingman for an owner who possesses none of the rod's visual qualities.
A Plymouth Superbird is an expensive way to get in the look-at-me game, but there are few vehicles that will attract more attention for its owners than one of these babies. The 'Birds were not exactly mass produced during their manufacturing run because Chrysler only built enough to make the design track-legal for NASCAR rules. They are even cool enough to de-nerdify any prospective owners.
Cobra is one of the true legends in car history. In fact they are so legendary that Cobras have been cloned for decades in various after-market packages that want to keep the classic Cobra look and add even more performance into the equation. They are a very good way to remove the wallflower label from your resume.
A Detroit-built convertible is all kinds of cool with the top dropped on a hot summer afternoon. The owner gets to get caught up in that same cool wave when they get behind the wheel and hit the road in a drop top. You may be an accountant during the week but you are a seriously cool weekend road warrior when you own a stylish convertible.
There is one way to get interesting in a hurry in 2013: Buy a car from the 50s with fins on it and you drive a car with an outrageous and outdated style that is the height of cool in the 21st Century. There are not enough of the finned dinosaurs left to enjoy on today's roads, so any owners of a fin car will become 100% more interesting the very instant they jump behind the wheel.
The 10th car on our make-me-interesting list is a Model T. The Model T was the first very affordable vehicle for early 20th Century car guys and the lesson was not lost on them or the millions of T fans that followed the pioneer car guys. The Model T is a legend in car circles and guaranteed to make their lucky owners rock stars at any show.
Realistically there are many more vehicles that will enhance our potential to become more interesting to the rest of the world and MSCC will feature more of these rides in future articles about how old cars can breathe new life into our personalities.
Jim Sutherland