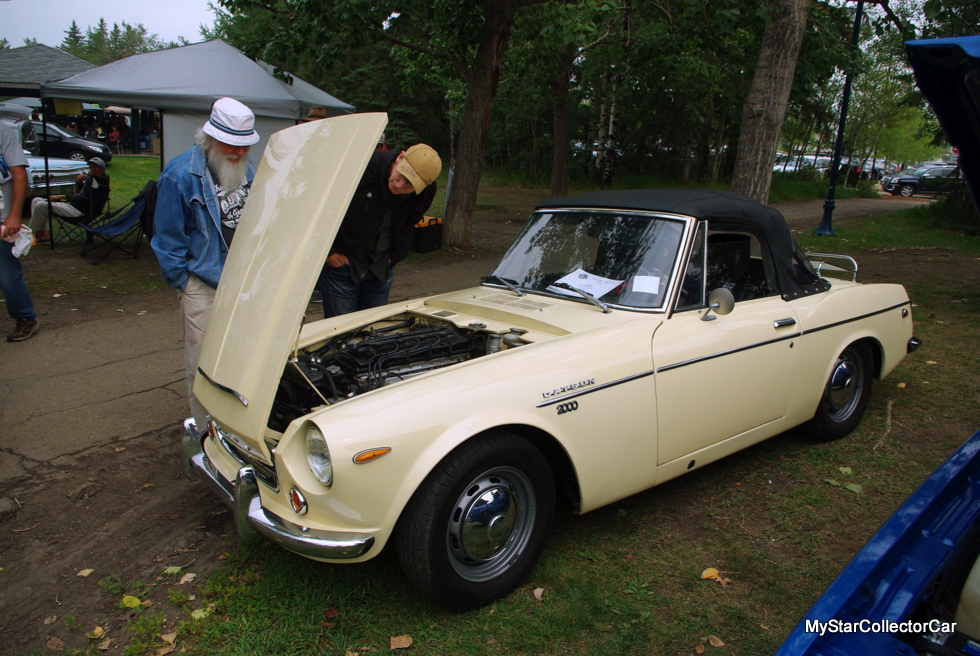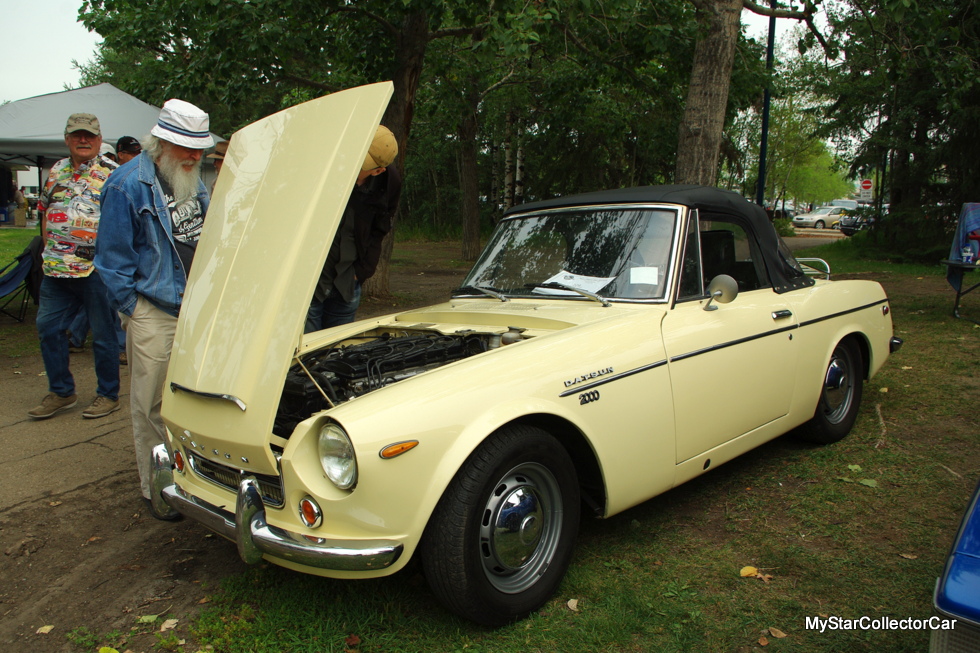 Every car guy has one vehicle that really reached out to them.
Typically this happens at a time when they were young and impressionable so the car (or truck) is stored in their permanent memory banks.
Sometimes the car guy ends up with the car—this '69 Datsun 2000 is one of those happy endings.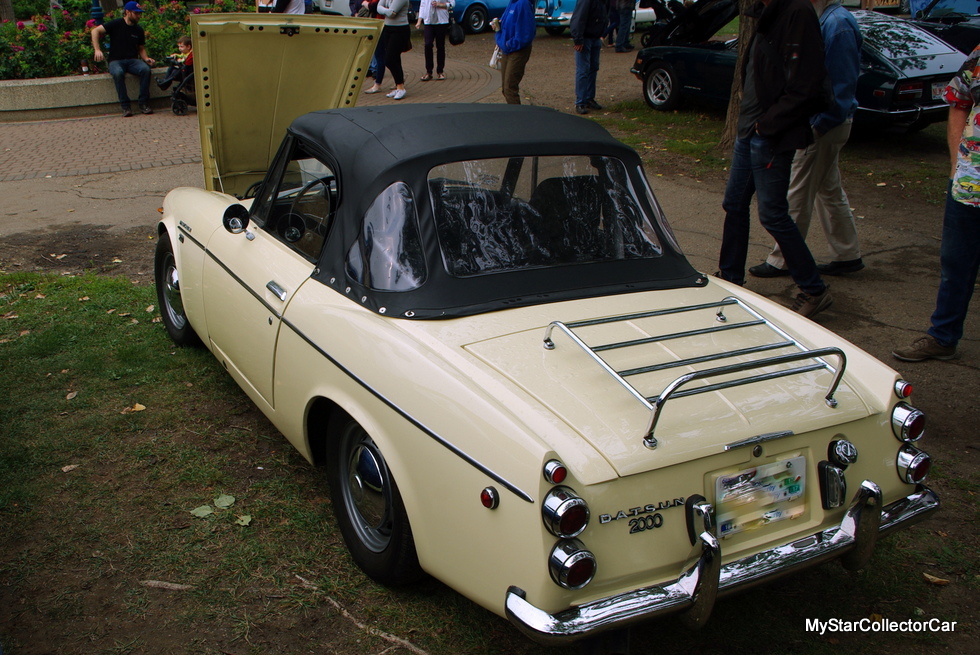 John Oikawa went for a ride in his buddy's brand new Datsun sports car back in 1966 and that's when he was hooked on these classics forever. There were many reasons why he liked them: "I thought they were cool, they always were great performance cars, they had more power than MGs and they had the  first five-speed transmissions".
John found one but it was definitely not in mint condition: "It was in rough shape. The engine smoked and lots of rust around wheel wells, rocker panels and fenders so a 4×8 sheet of steel was used in repairs".

This was the crossroads stage where John had to make a decision because the old Datsun power train needed a lot of work. It had major work done but John said, "The earlier engine and transmission rebuild had not been able to restore the power it once had. After thinking it over, I decided to do whatever it took to get the roadster performing like the pre-Z performer it once was".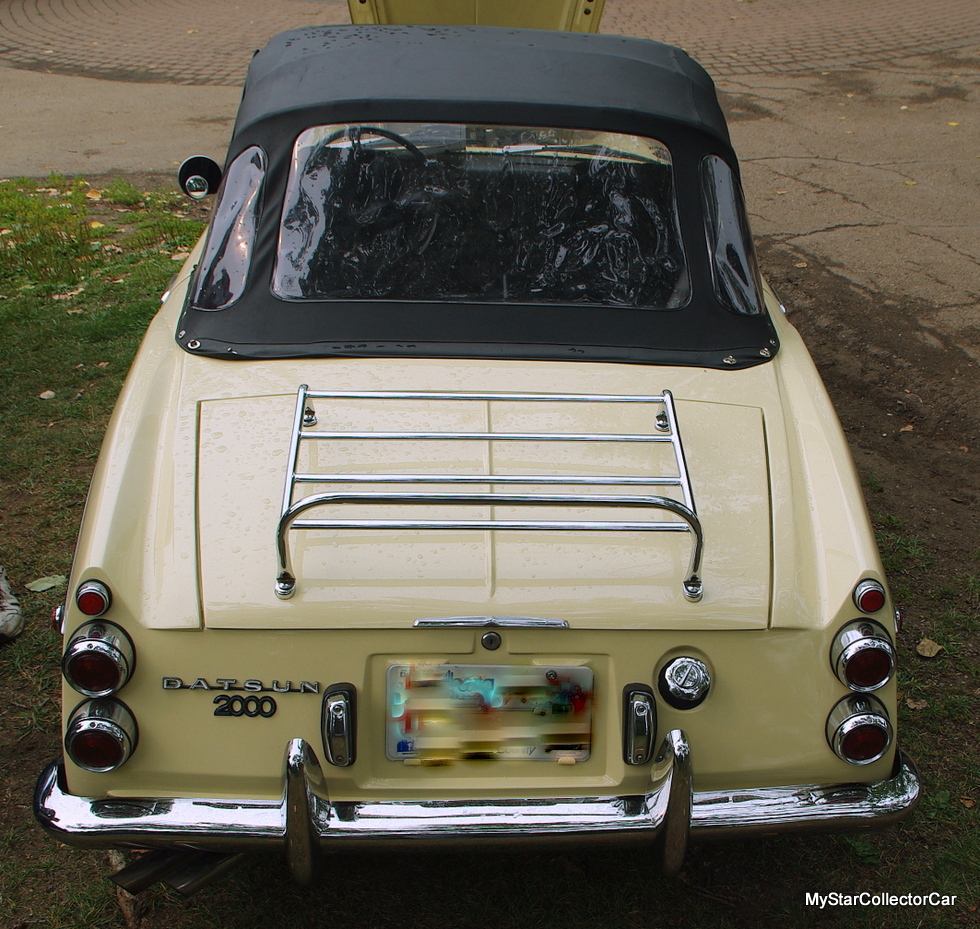 John had a major decision at this point because he'd owned the 2000 for years and he felt "it had never run as it should" so he had two options.
One was a very expensive rebuild because Datsun 2000 parts are obsolete and expensive to source so all the little pieces add up to a very large bill. Every conversation began with "I've got some bad news for you" so John looked for Plan B.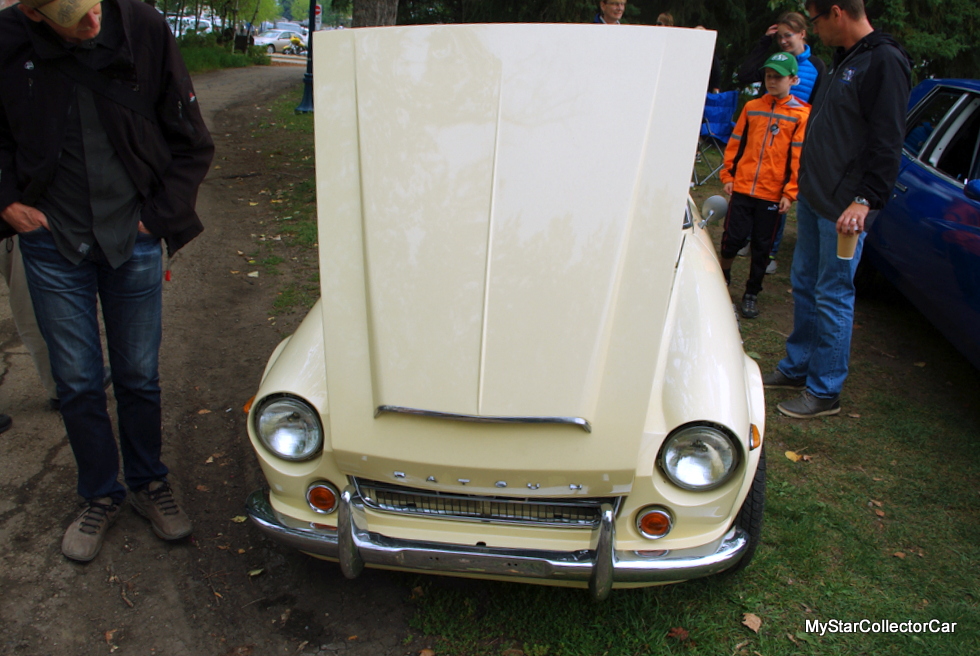 John received some great advice from a Nissan guy for Plan B—he recommended moving away from stock. The Nissan 240SX DOHC engine was an option and it was a definite upgrade from the stock Datsun power train.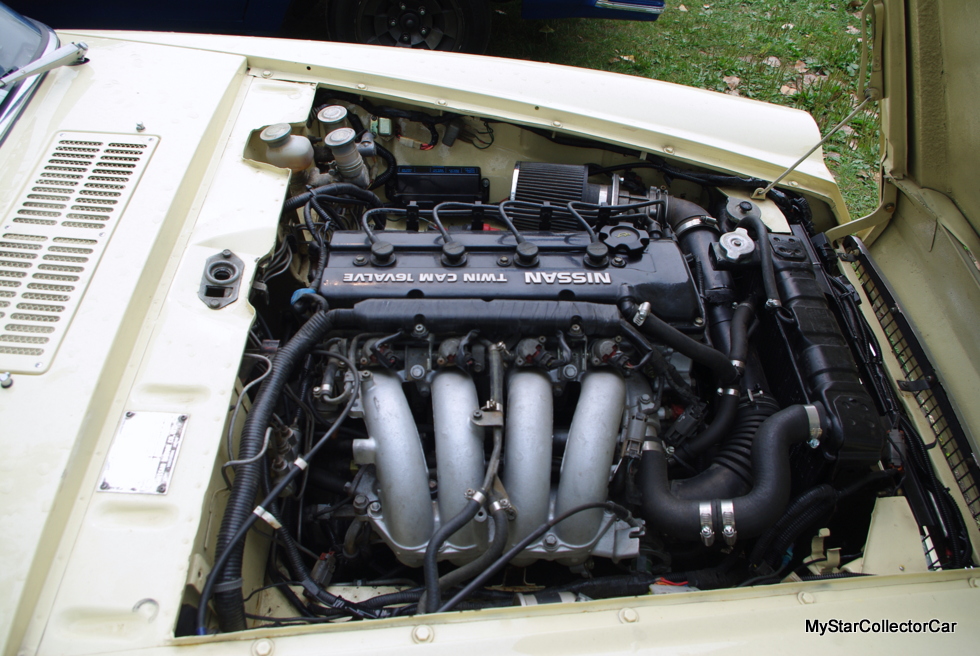 John's buddy broke it down this way: "If you want to keep it original and drive it sparingly but f you want to drive it go for the newer drive train". John went for the 240 SX.
The newer engine was more reliable, efficient, powerful (155 net horsepower versus 135 stock gross) and parts were readily available plus he could chip it up to insane levels. It was also wider and the newer tech required some serious electrical mods but John found the right guy to take on the job. John was particularly impressed with the "factory-looking" installation because this Nissan cammer looks like it was born with the car.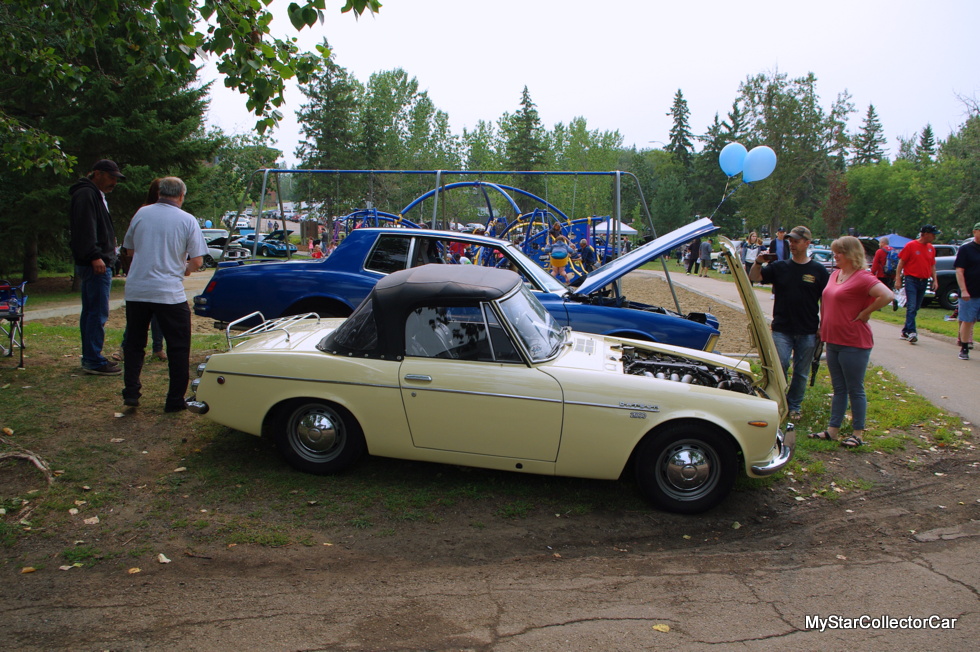 He picked the 2000 up in Vancouver, BC, Canada after the major transformation and drove it home on a shakedown run through the Rocky Mountains to his home—hundreds of miles away. There were a few minor issues—the new battery was faulty and there was an overheating issue in stop and go traffic but the trip was very successful considering the massive amount of work.
John's biggest victory was that he'd achieved his goal because his Datsun 2000 finally hit the mark.  The new heart transformed this little sports car from a mild-mannered oil burner to a beast.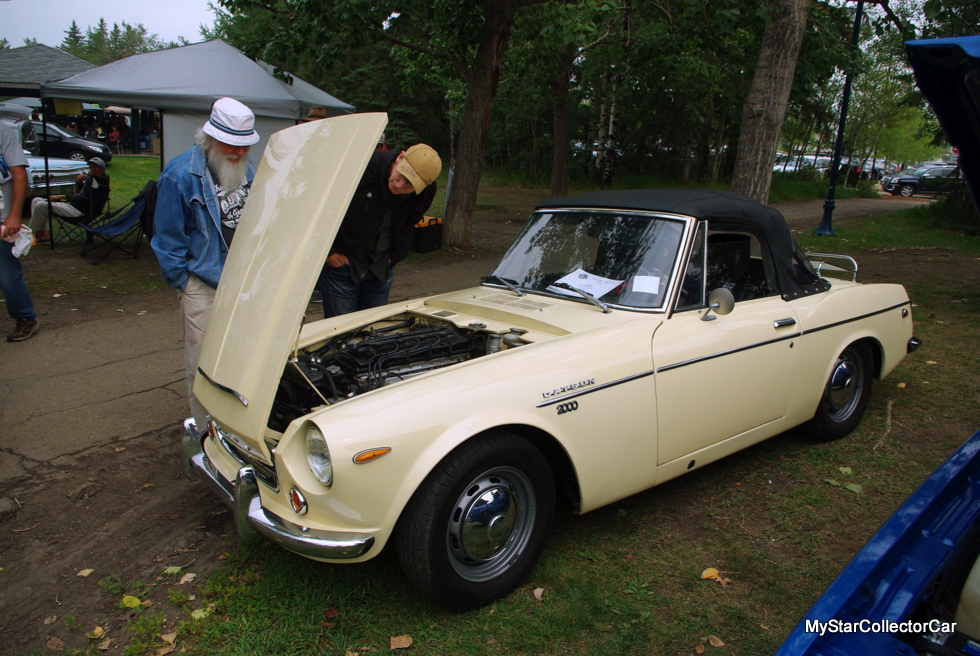 That little Datsun roadster from 53 years ago came back with a lot more muscle.   

By: Jerry Sutherland

Jerry Sutherland is a veteran automotive writer with a primary focus on the collector car hobby. His work has been published in many outlets and publications, including the National Post, Calgary Herald, Edmonton Journal, Ottawa Citizen, Montreal Gazette, Saskatoon StarPhoenix, Regina Leader-Post,  Vancouver Sun and The Truth About Cars. He is also a regular contributor to Auto Roundup Publications.

Please re-post this if you like this article.