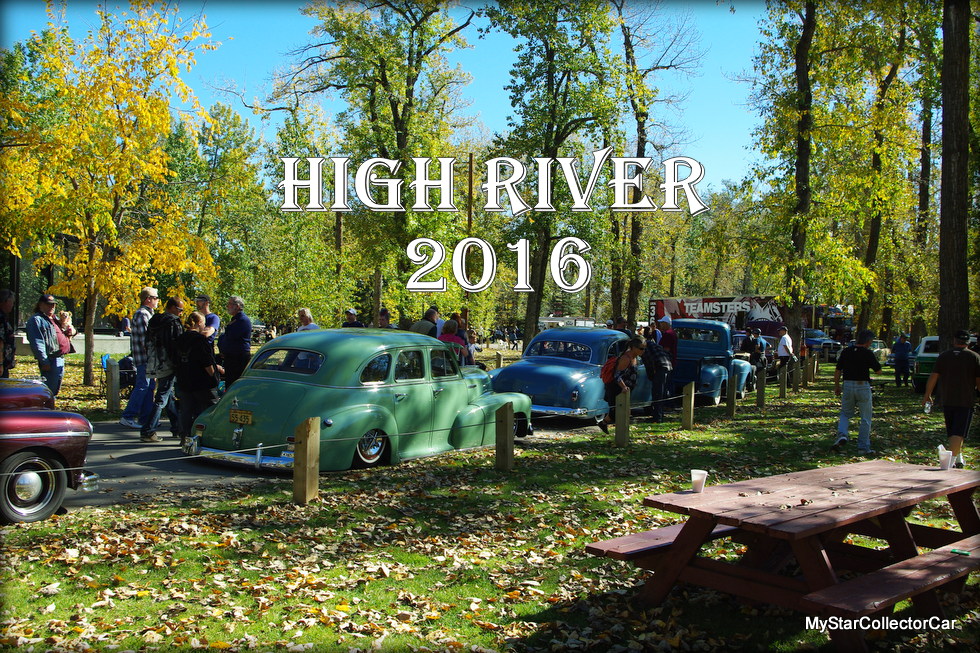 High River is town about 40 minutes south of Calgary, Alberta that hosts one of the biggest car shows in Alberta every September.
It almost seems like High River cut a deal with the weather gods because their show seems to be held under sunny skies every year.
This year's show was no exception and the turnout was well over a thousand vehicles by unofficial estimates.
The car show season is rapidly coming to a close here in the northern part of North America and High River is the last big show on the 2016 calendar for us at MSCC.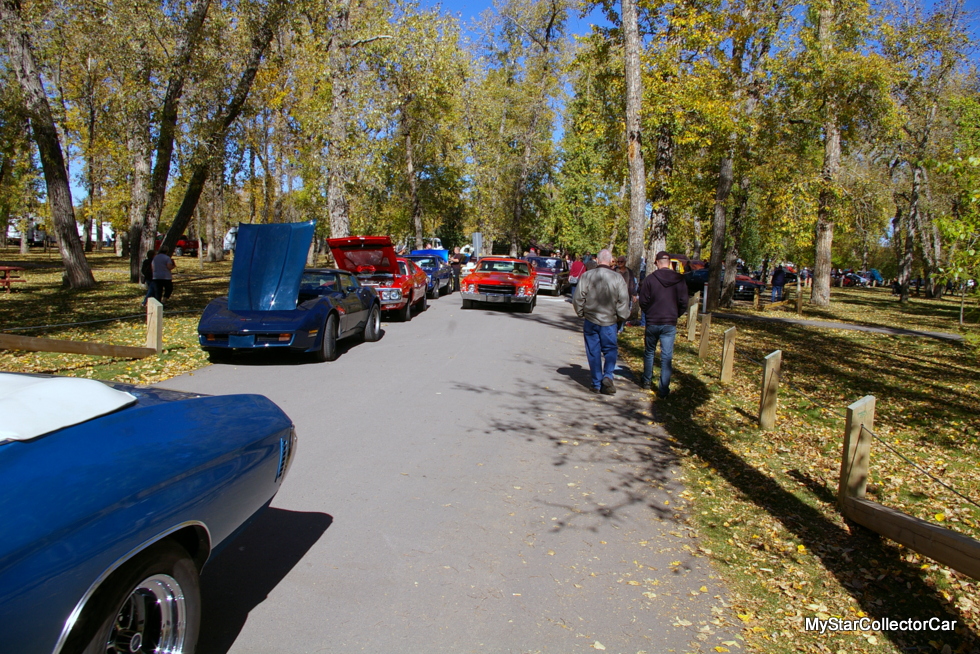 We seek out owners who have a personal connection to their rides and a 1972 Buick GS was well beyond any story we have ever found in our entire 7 ½ years here at MSCC. The current owner was the son of the first owner and his father became the owner of the then-brand new Buick while he was a homeless man in 1972.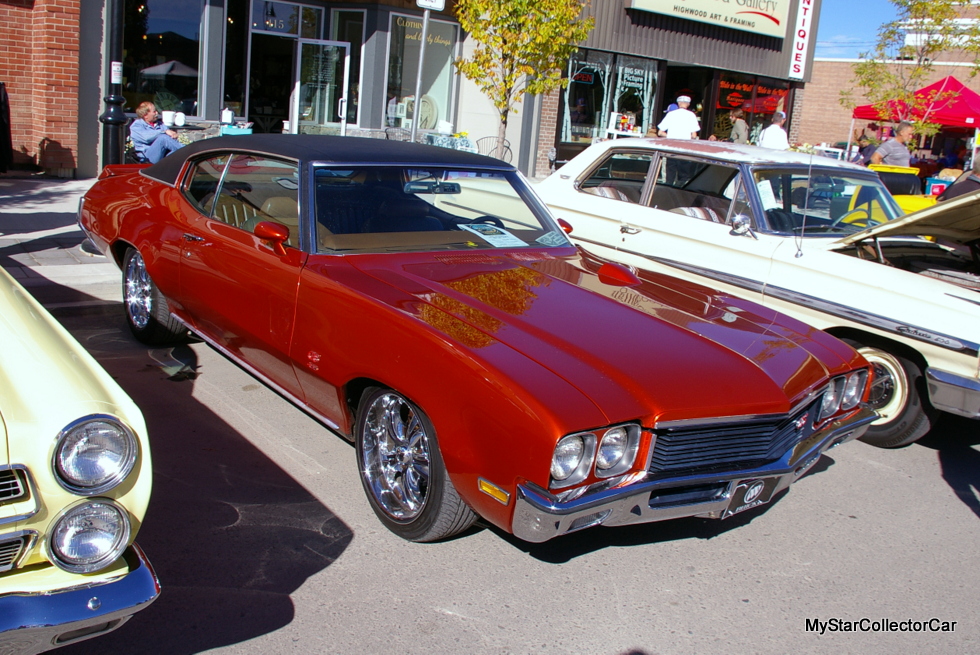 The story involves the incredible generosity of a stranger and changed the man's life 44 years ago. Stay tuned for all the details in a future MyStar article with a very happy ending.
A 1967 Thunderbird four-door hardtop is a unique ride because it has factory suicide doors and this style of rear-hinged door was about 20 years in the past as a common feature on North American cars in '67.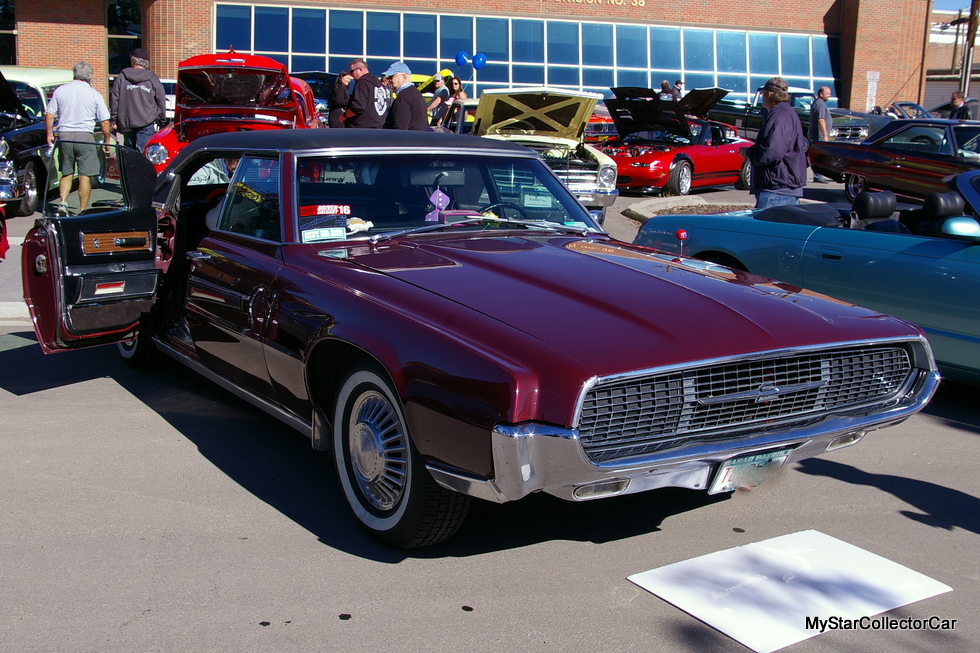 However, we were more focused on the woman who owned the car because it was her first car and she has owned it since 1977. Look for her story in a future MSCC feature.
A 1969 Plymouth GTX convertible was comfortably tucked in the corner of  scenic George Lane Park at the High River show. The owner of this very rare Mopar saved the car from years of neglect and restored the GTX back to its original glory-with a few improvements.
We will tell the tale of this beautiful Mopar convertible in a future MyStar story.
We also found a 1956 VW microbus at the show. Volkswagen vans were a favorite of the free-spirited 60s counter-culture, but this VW was owned by a guy who was not even born by the end of the 60s.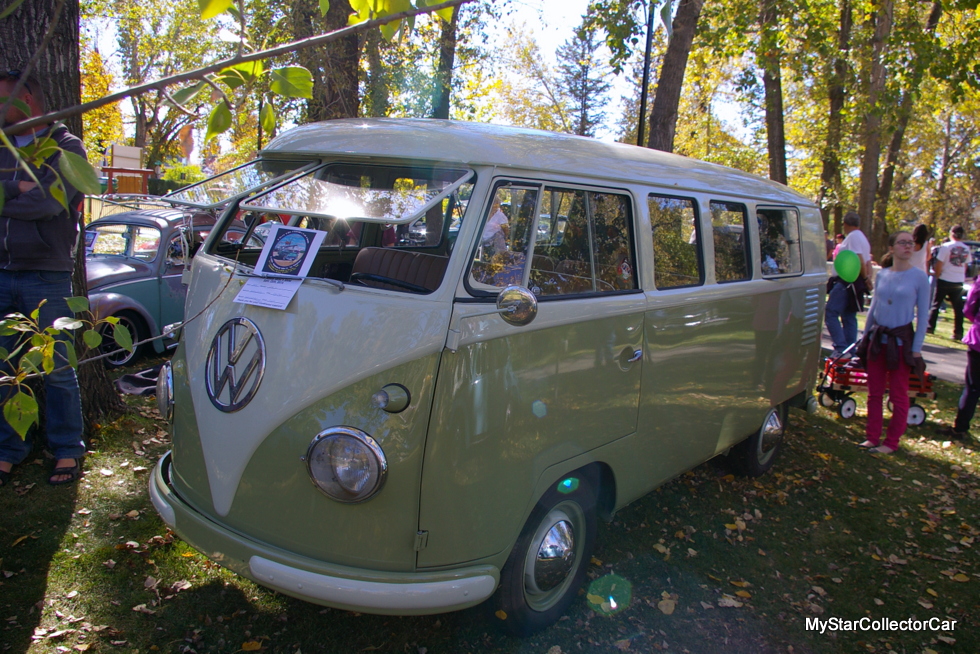 He "just liked the look of it" and we will tell his hippy van story in a future MSCC article.
A lot of people are puzzled when they see a Mercury pickup truck. They were built for the Canadian market and went out of production in 1968. We discovered a 1949 Mercury M-47 pickup and its colorful owner at the show.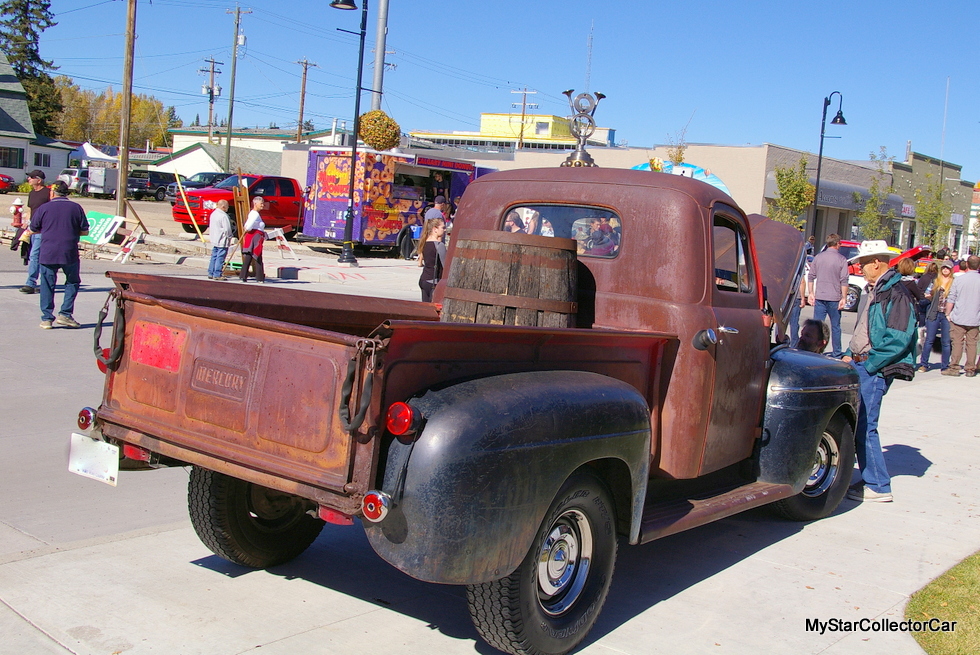 The truck was unrestored and its owner explained how it survived life on a farm and why he was not going to restore his Merc truck. His philosophy will be revealed in a future MyStar story.
We also discovered a 1968 Mustang convertible resto mod at the High River show and found out what its current owner did to bring out the best in his Pony.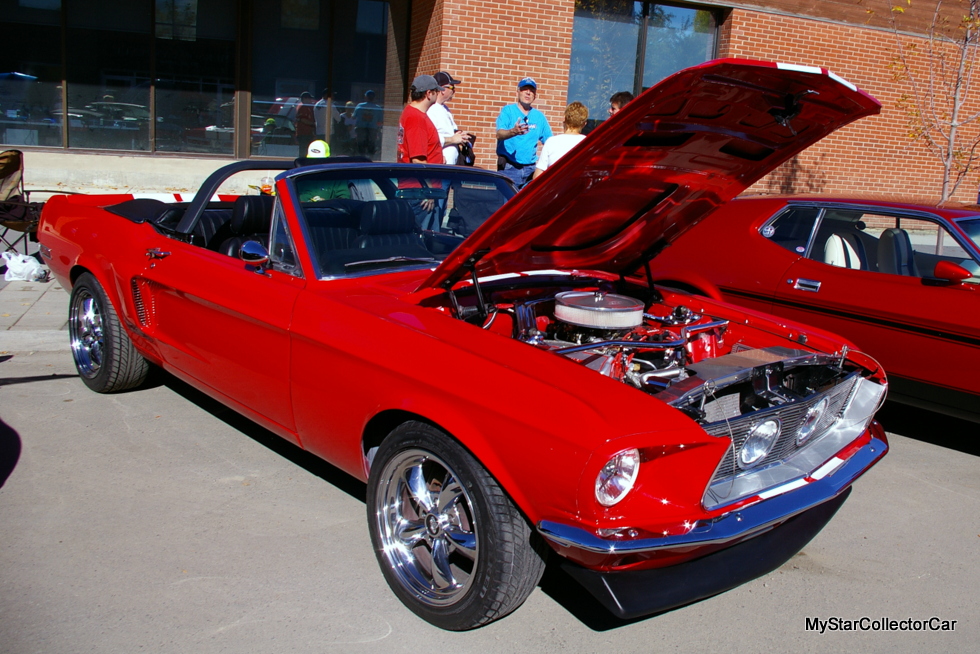 Look for the full story behind his ride in a future MSCC article.
A 1937 Chevy custom rod was the result of many years of work and a challenge issued by the owner's buddies to finish it. Challenged accepted and mission accomplished for the owner.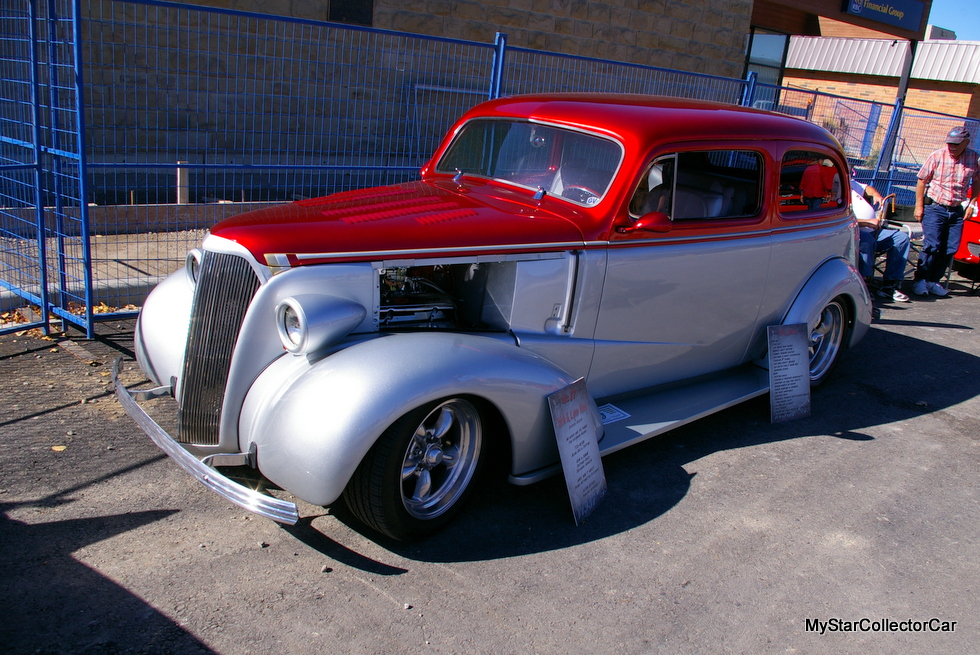 We will tell the story in a future MyStar feature.
We spotted a 1956 DeSoto four-door sedan with a great back story because the owner accidentally found this car and it turned out to be his late father's DeSoto.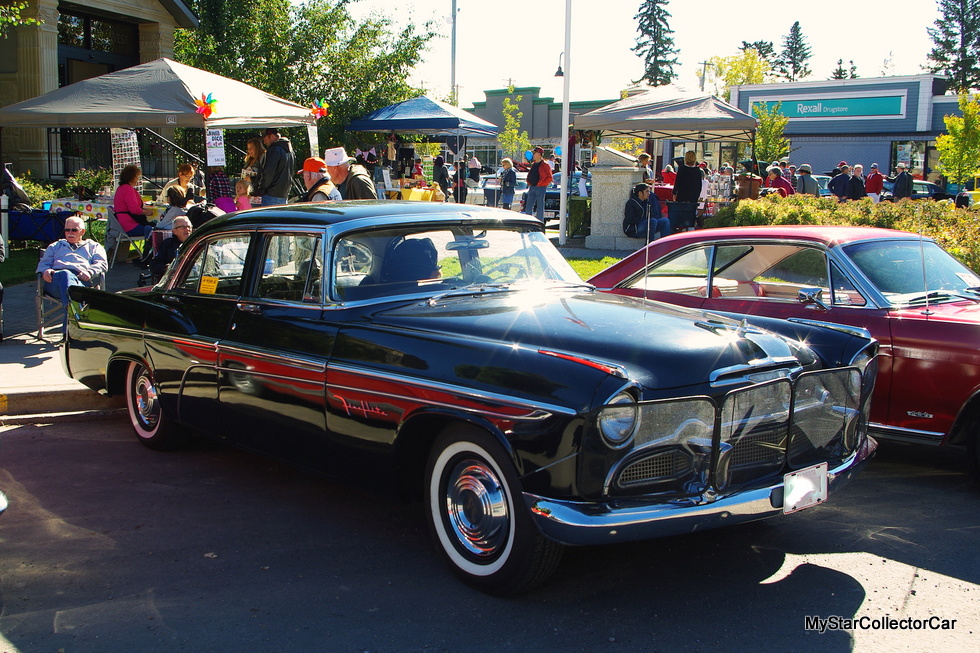 Look for the full story behind this DeSoto in a future MSCC article.
A 1956 Dodge station wagon had a very unusual route to its current status because the owner actually started with a 2-door sedan.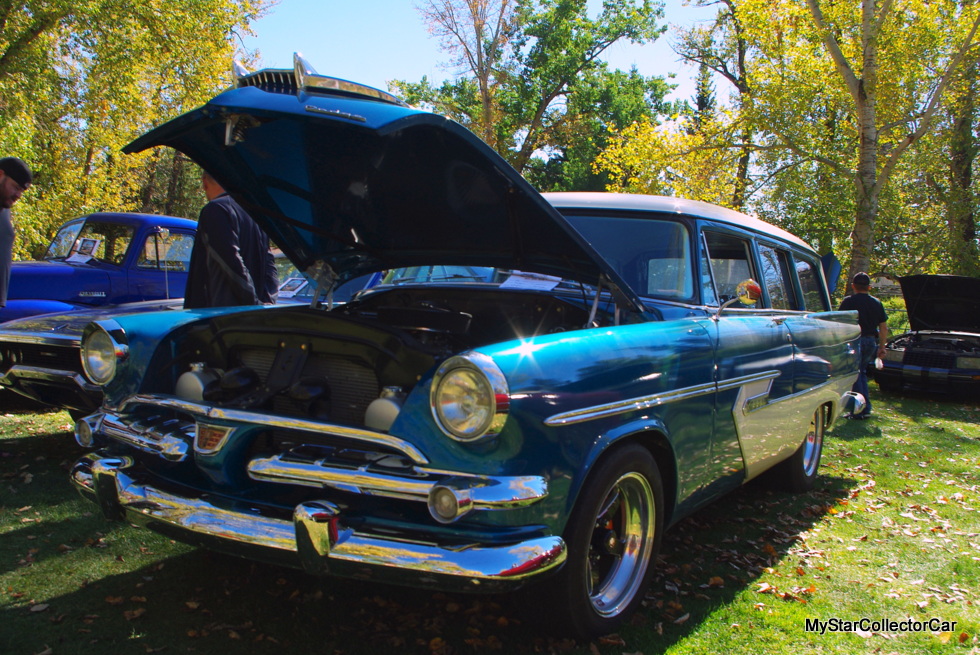 Find out how he managed to end up with a monster big block wagon in a future MyStar story.
Ford never made a Ranchero until 1957, but that did not stop one owner from turning his 1955 Ford into a pickup truck.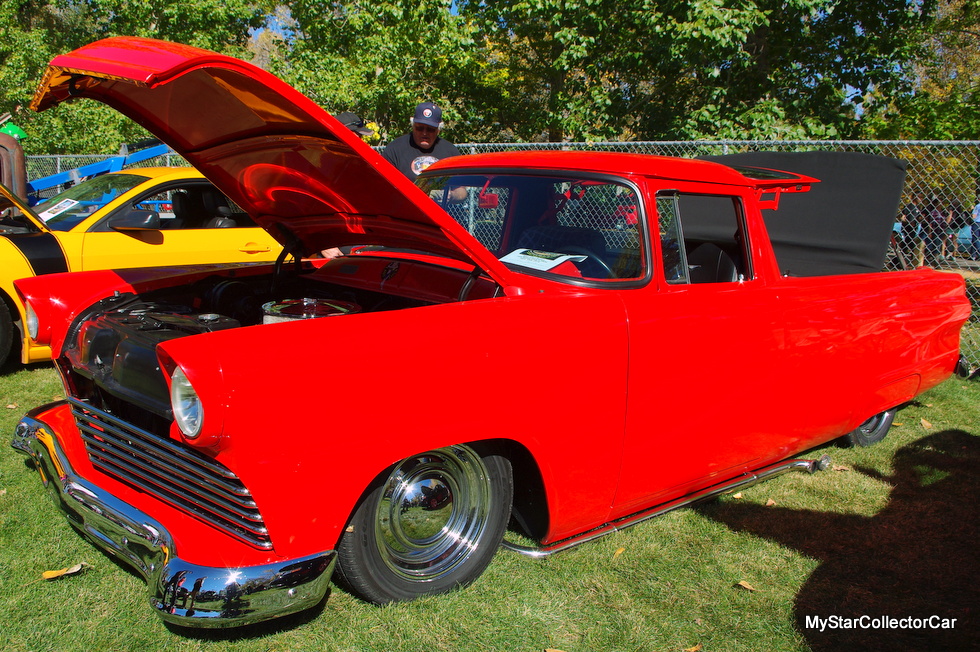 He was aiming for an Australian Ute look, but most car guys in High River called his car/truck a Ranchero. We will tell his story in a future MSCC piece.
We have one rule when we spot a 1970 Ford Torino 429 Cobra: get the story. We tracked down the owner of this muscled-out Ford and got the story about his rare muscle car.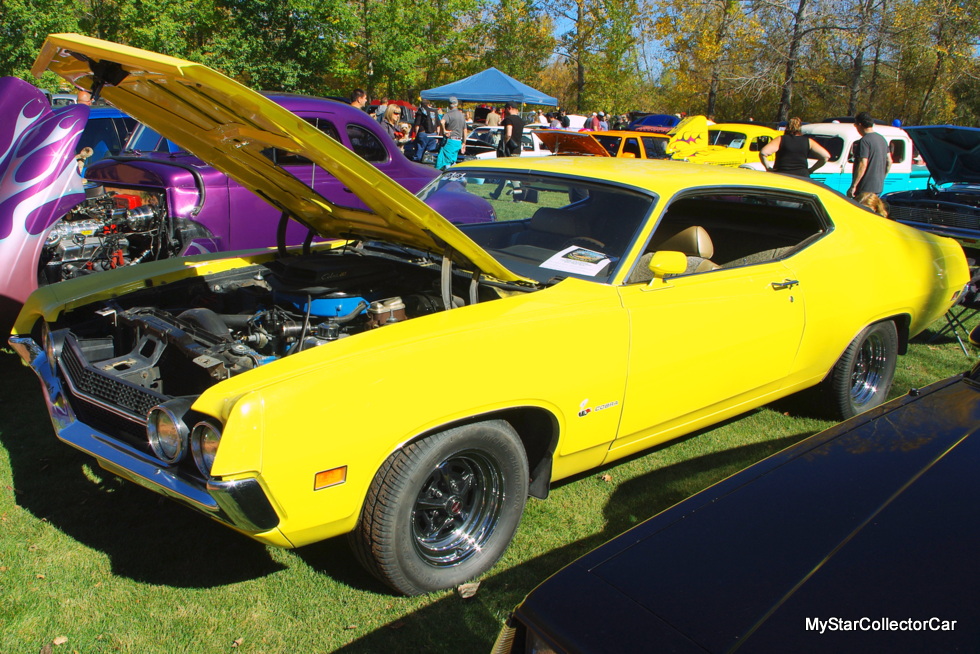 Look for all the details in a future MyStarCollectorCar article.
A 1966 Ford LTD was a luxury car of the first order when it appeared in Blue Oval showrooms 50 years ago. We discovered a well-preserved '66 LTD at the High River show and decided to find out how it survived the past half century in such remarkable condition.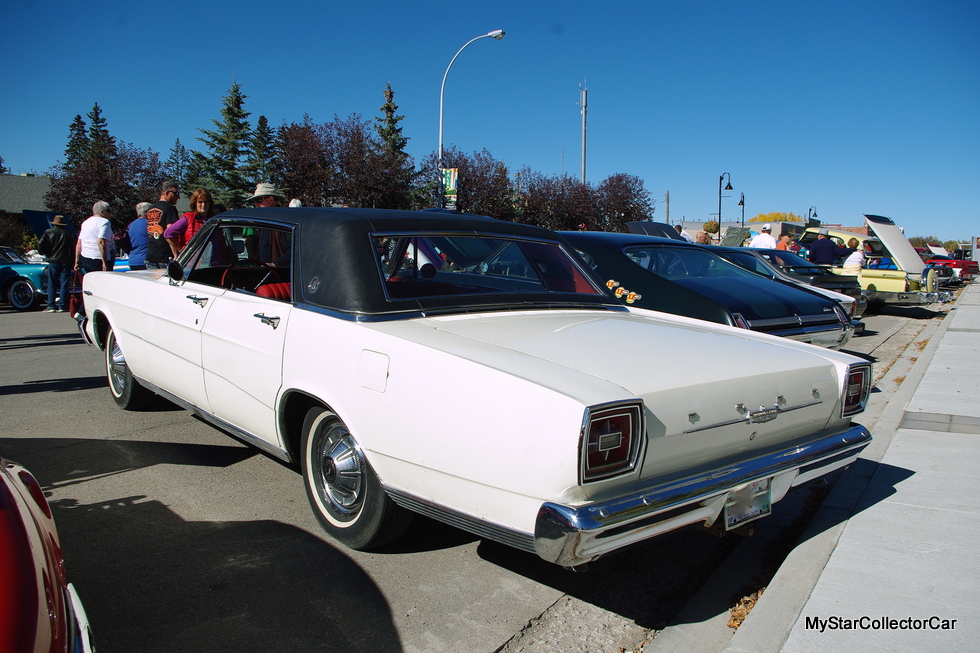 Look for the full story behind the luxury model Ford in a future MSCC piece.

Last but not least, we missed our opportunity to interview the proud owner of a 1966 Meteor convertible at the High River show. The current owner of the Canadian-only car is the daughter of the original owner and she was lucky enough to find her late father's car.
She was interviewed by a Calgary TV station about her car and we were able to connect with her to arrange an MSCC interview at the High River show. However, the sheer size of the event worked against us and we did not find her at the show.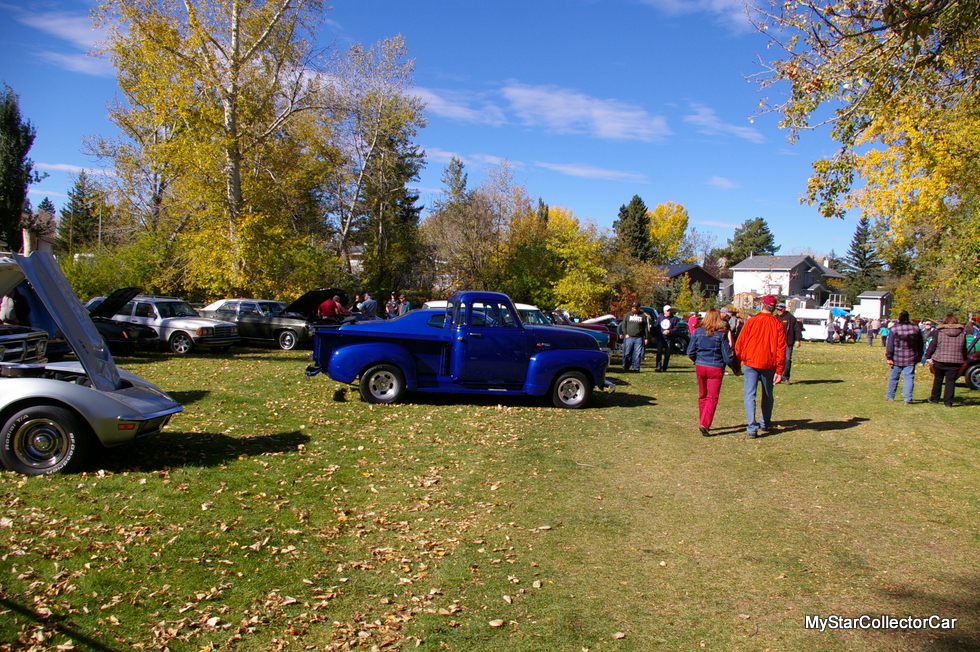 Despite the mix-up, she has graciously agreed to an interview and we will get her story for our MSCC readers in short order.
We want to thank her for her willingness to tell her feel-good story to our audience.
Jim Sutherland
CLICK HERE to Like us on Facebook
CLICK HERE to Follow us on Twitter
CLICK HERE to Follow us on Pinterest
Please re-post if you like this article.