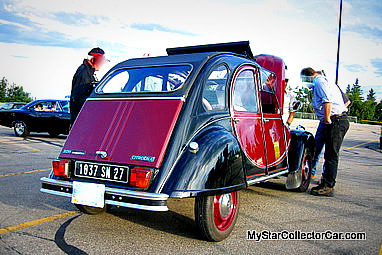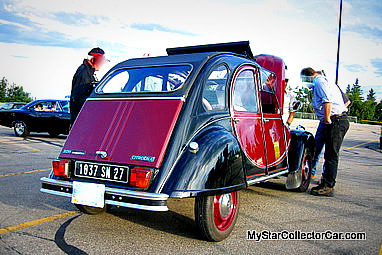 We see very few Citroens at car shows.
Our exposure to these iconic French cars with terminally cute looks (a Barrett-Jackson term for any small cars that chicks dig like they would 6 week old puppies) is usually limited to Pink Panther movies -or movies with subtitles.
So we tracked down the owner of this 1987 Citroen to find out why he owns this unusual vehicle.
It turns out that Rick Faes was born and raised in Switzerland and he always wanted one of these French rides. Switzerland may be officially neutral as a country, but Rick was decidedly not neutral about Citroens.
Eventually he ended up in western Canada where job opportunities and a spirit of adventure suited him better than his homeland of Switzerland. A big change in countries still did not diminish Rick's childhood dream to own a Citroen.
But it did complicate matters because Citroens were not exactly plentiful in western Canada, so Rick bought one from Normandy France. In fact his Citroen still has a 27 license plate to designate the French region of its vehicle registration.
The Citroen was built from 1949-90 and it was always wrapped in the same sheet metal in similar fashion to the original Beetle.
Rick found time for his dream car after a job layoff two years ago freed up enough time for him to concentrate on a Citroen purchase and restoration.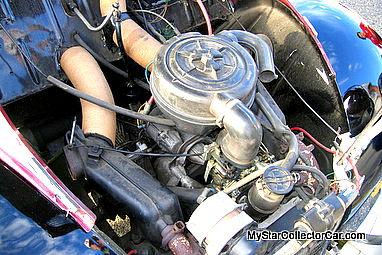 Now he and his wife Jan just enjoy the attention at car shows where many people ask them many questions about their unusual set of wheels.
The final note about the little Citroen is that beauty is definitely in the eye of the beholder because the car won a "most ugly vehicle" award at a car show.
Personally we can't see why it would win such a dubious award any more than a 6 weeks old Lab puppy would win an ugly dog award.
Jim Sutherland
More stories at-https://www.mystarcollectorcar.com/
Copyright 2011