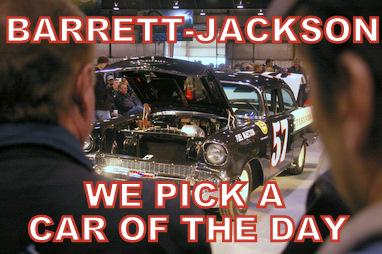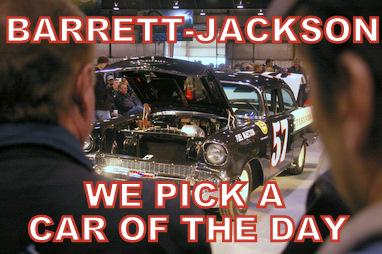 BARRETT-1969 AMERICAN MOTORS AMX LOT 1535
Our buyer has had a long week at Barrett-Jackson and Sunday typically winds down the event.
Lower end cars are the reality because the big guns have gone home or they're too hung over from the night before.
Like our guy, there's been a fair amount of buyer's remorse at this year's B-J auction.
But our guy is undaunted, so there he is on Sunday bidding on a 1969 AMX-door number 2 for muscle car investors because anything from "Rambler" was poison for muscle car guys until lately.
These cars have been gaining some serious traction in the last few years and the truth is, they were more than a force on the streets back in 1969.
After all, the AMX was a 390 cubic inch motor in a very light package-as many a GTX or SS 396 owner found out the hard way.
The reason that it never became public is that most car guys wouldn't admit to taking a serious beating from a Rambler.
Our guys knows this-plus he likes the car itself.
BID-1 17,000

BID-2 25,000

ACTUAL BID-27,500
The first bid turned out to be the best bid our guy made all week. It was under market value and the appreciation side was incredible-plus he gets to drive a piece of muscle car history for a minimal investment.
The 2nd bid was…surprise-not a bad bid. Our guy had seen enough of the hospitality room so his high-end $25,000 stone sober bid was still a great buy. For that he got a full load 390 AMX that's only a fraction away from being stock. He committed to what he could afford, his marriage is stronger than ever-in fact, husband and wife spend years traveling to car shows together in their marriage-bonding 1969 AMX.
MyStarCollectorCar.com is a car site-you didn't think we were going to end this with another disastrous marriage-killing old car purchase did you?