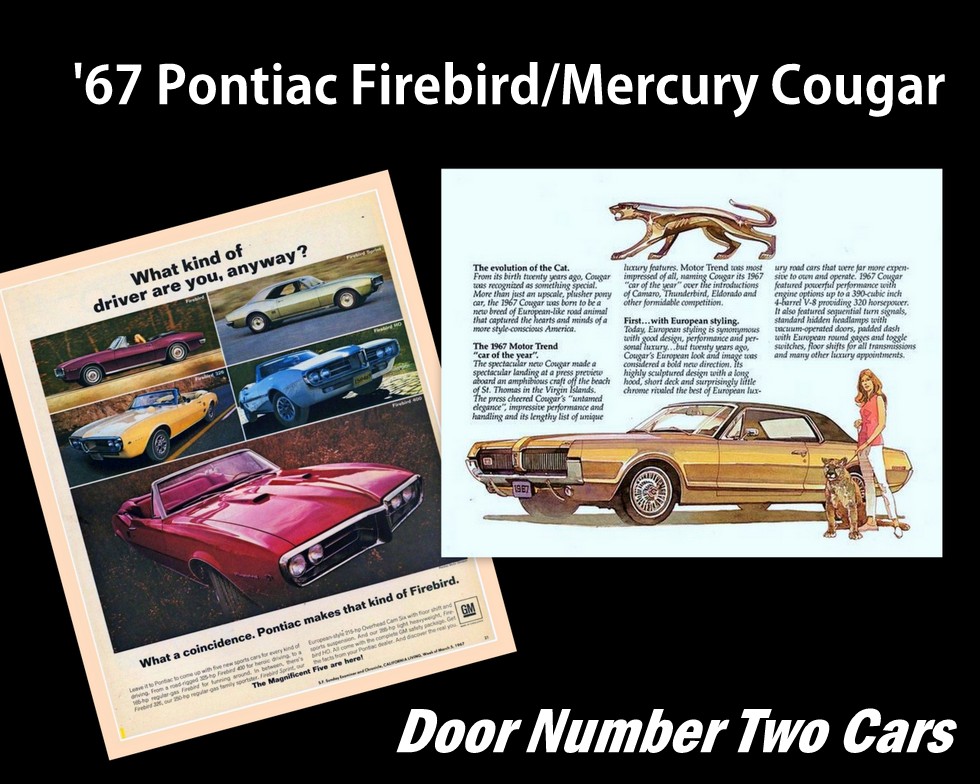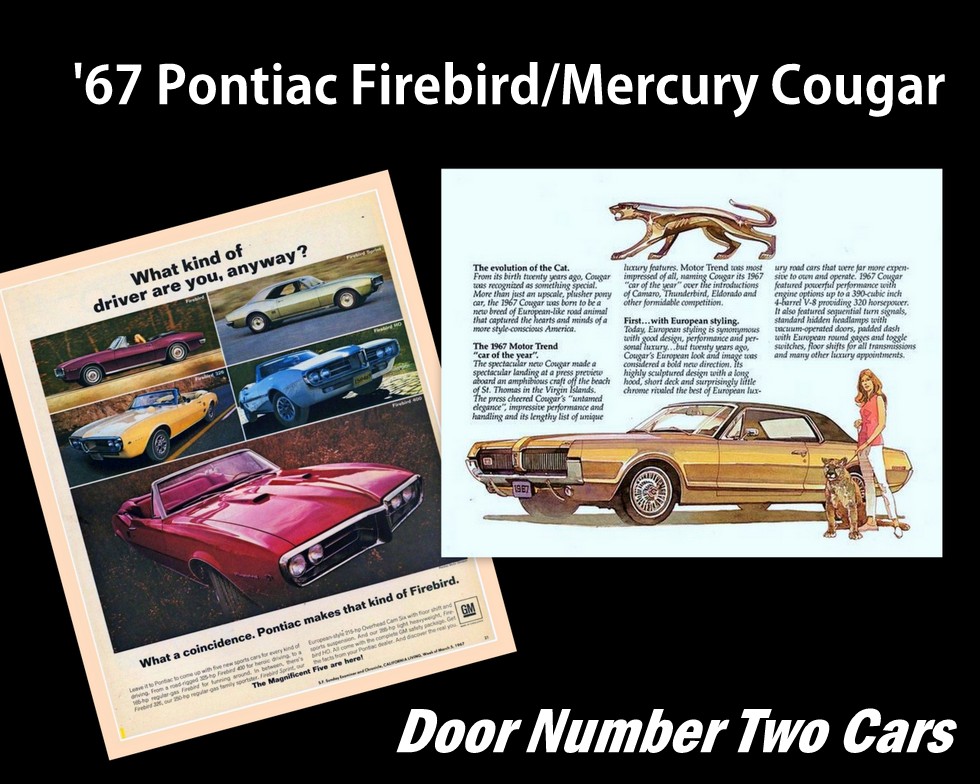 Mercury and Pontiac share a common bond in automotive history: both introduced pony cars in the 1960s that were Miss Congeniality cars by comparison to their Miss Universe stable mates (Chevy's Camaro and Ford's Mustang).
Mercury and Pontiac cultivated a reputation in the slightly-above-average-luxury car market and offered base models that were a notch above the Ford and Chevy base models.
Their upscale reputation worked against them when they introduced pony car models in time for the 1967 model year.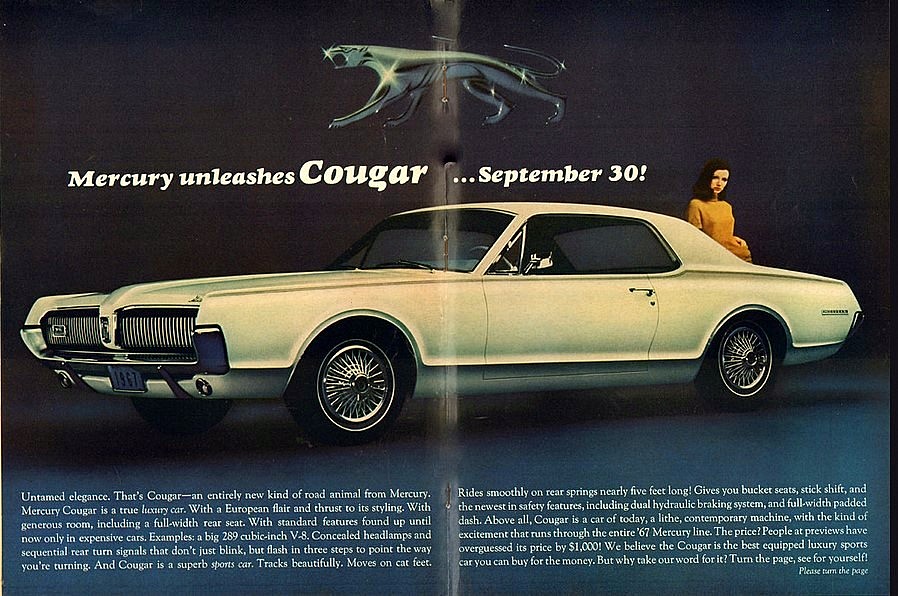 The 1967 Mercury Cougar jumped into a pony car market that was already occupied by the Ford Mustang for three model years. In fact, the "pony car" nickname was already built around the Mustang legacy by the 1967 model year.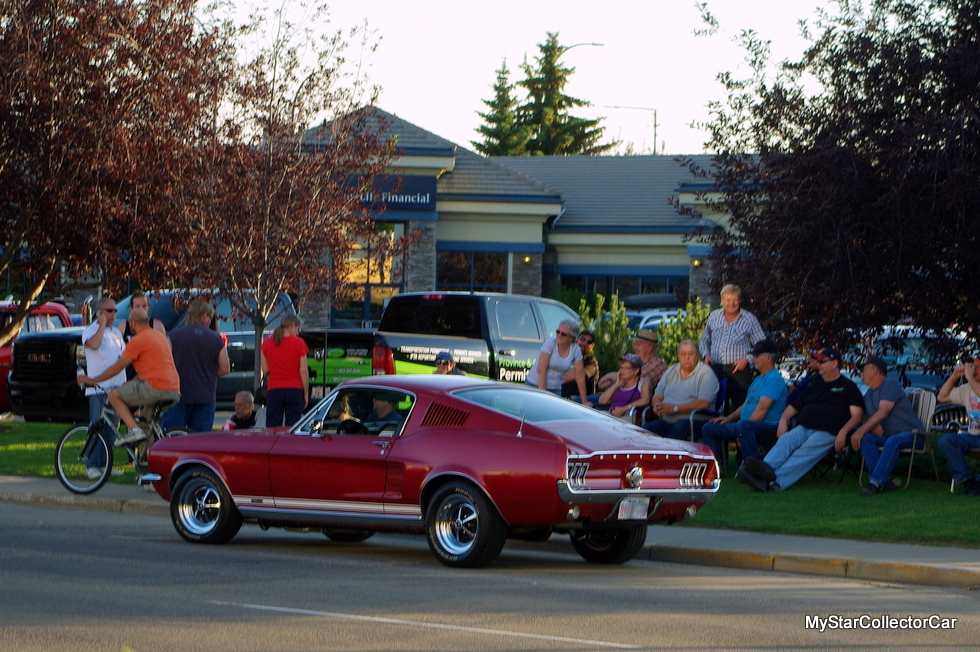 It was a tough market for a Mercury-based pony car to crack when the Cougar was introduced because Mercury was new to the game and relied heavily upon its reputation as a luxury brand. The Cougar had hideaway headlights and a different style from the Mustang, but it looked like an overly upscale pony car in the opinion of many buyers.

Sales figures indicate Ford's Mustang outsold Mercury's Cougar (472,000 Mustangs sold compared to about 151,000 Cougars sold) in 1967. Despite the big difference, Mercury was happy with the numbers because the sales figures were larger than their own forecasts for the 1967 Cougar. However, a Cougar was never going to catch a Mustang in this race.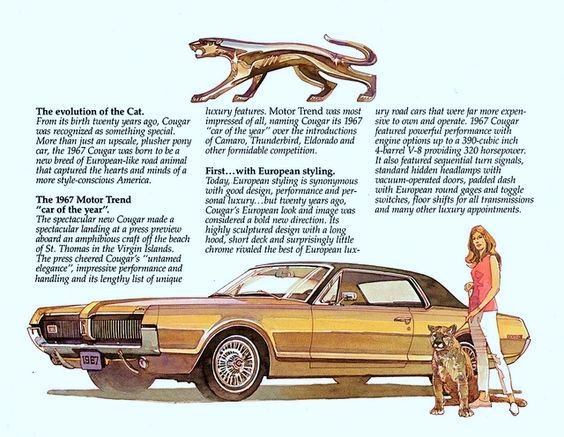 The luxury label was a liability to Cougar because the back nine of the Sixties was a brute force take-no-prisoners war in the muscle car world and few people viewed the Cougar as a contender in this battle. Ford fanatics already had the Mustang in their corner and this car was well on its way to beast mode in '67.
The Mercury Cougar offered a GT version with a 390 cubic inch engine option and a beefed-up suspension package that made it a legitimate street warrior- but it was still just a luxurious Mustang in the eyes of many car guys.
The Pontiac Firebird made its debut in 1967 at the same time as its famous GM relative: Chevy's Camaro. The two GM pony cars may have hit their respective dealerships during the same model year but the Camaro was always the darling of the GM pony car guy world.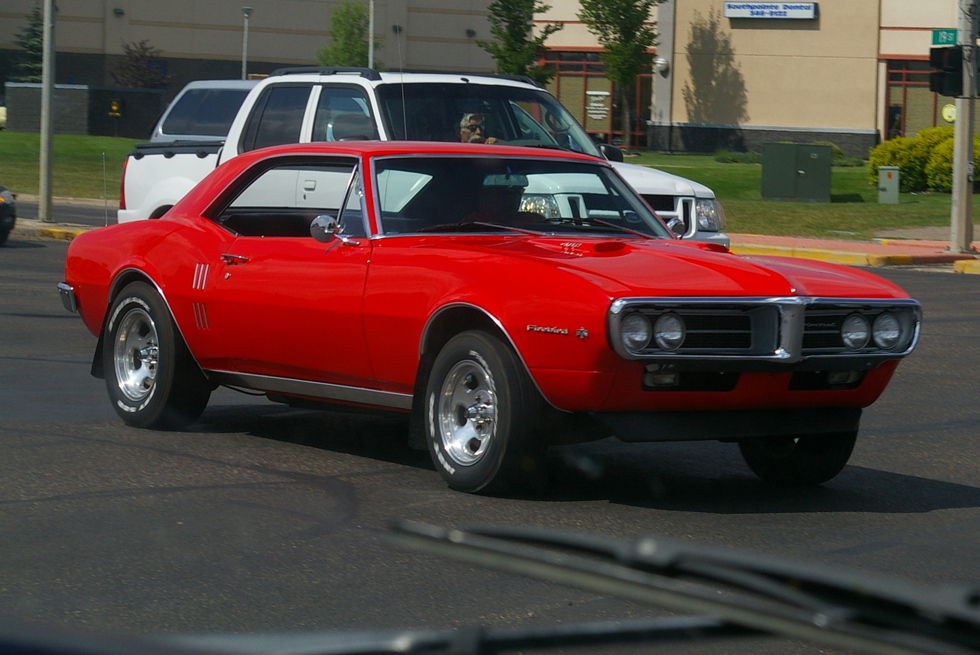 The 1967 Camaro was a well-designed car with clean lines that were timeless in a big way. The 1967 Pontiac Firebird was designed to be different than a Camaro in terms of style and immediately became an acquired taste in pony car circles.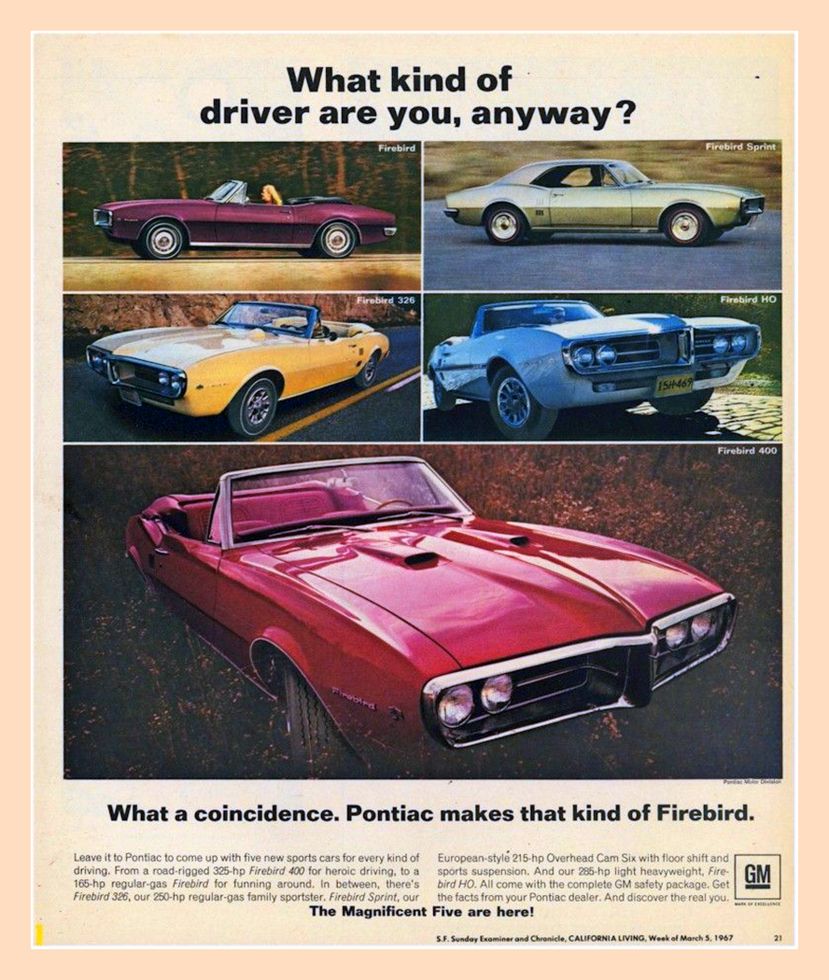 In other words, car guys either loved the '67 Firebird or hated it-there was little middle ground in the General's Poncho pony car debate.
The '67 Camaro's cool new style made it a tough competitor for top stallion in GM's pony car division and Firebird was unable to gain ground on its automotive stablemate over the years.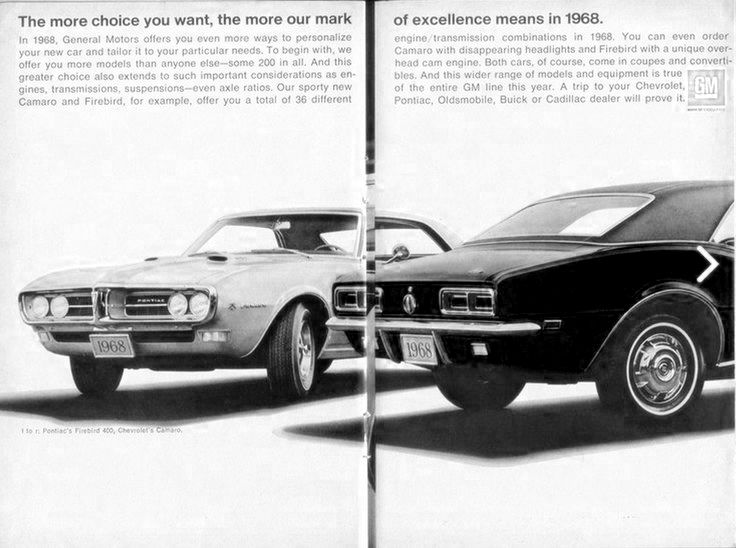 Total production numbers for the 1967 Pontiac Firebird was 82.560 vehicles; while the 1967 Camaro production numbers were substantially higher at 220,906 vehicles.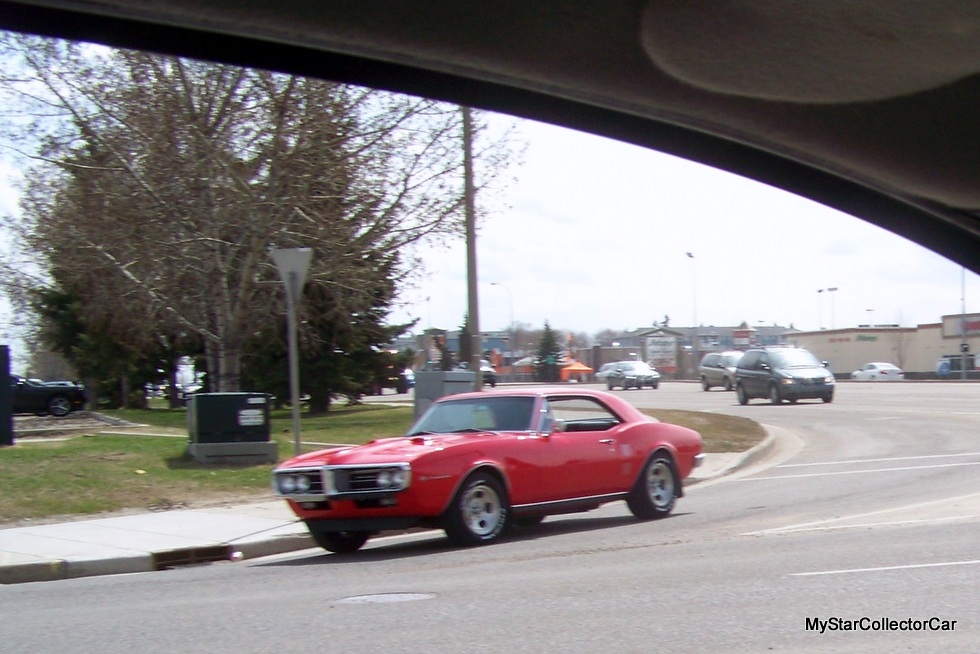 The Firebird and Cougar have become Miss Congeniality also-rans to their own family's Miss Universes (Camaro and Mustang) over the years in automotive circles.
The one-sided contest started in 1967 when both Firebird and Cougar made their debut in the pony car market and faced stiff competition from within their own ranks.   
BY: Jim Sutherland
Jim Sutherland is a veteran automotive writer whose work has been published by many major print and online publications. The list includes Calgary Herald, The Truth About Cars, Red Deer Advocate, RPM Magazine, Edmonton Journal, Montreal Gazette, Windsor Star, Vancouver Province, and Post Media Wheels Section.