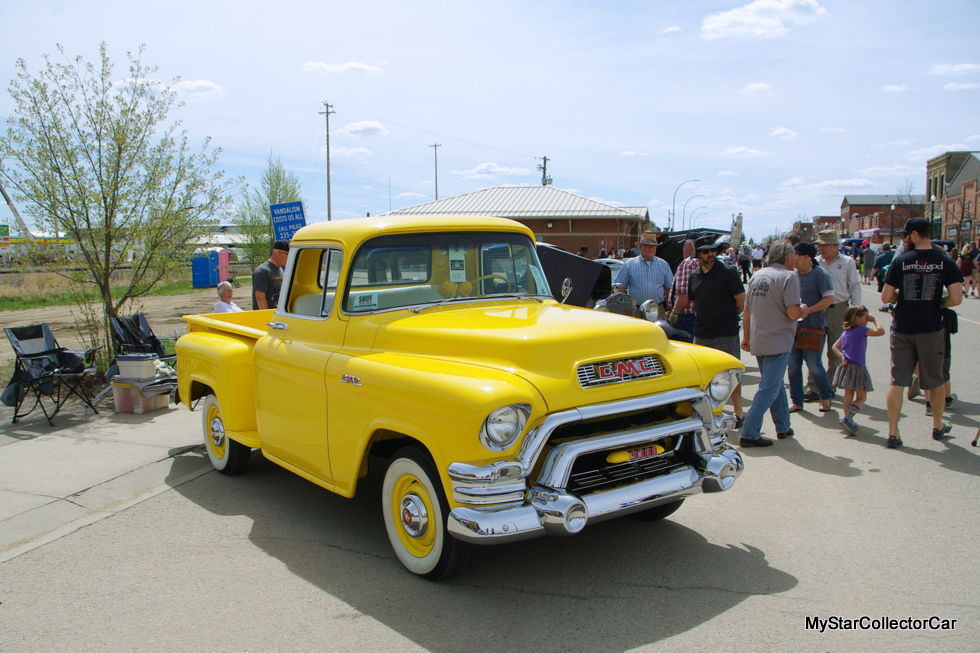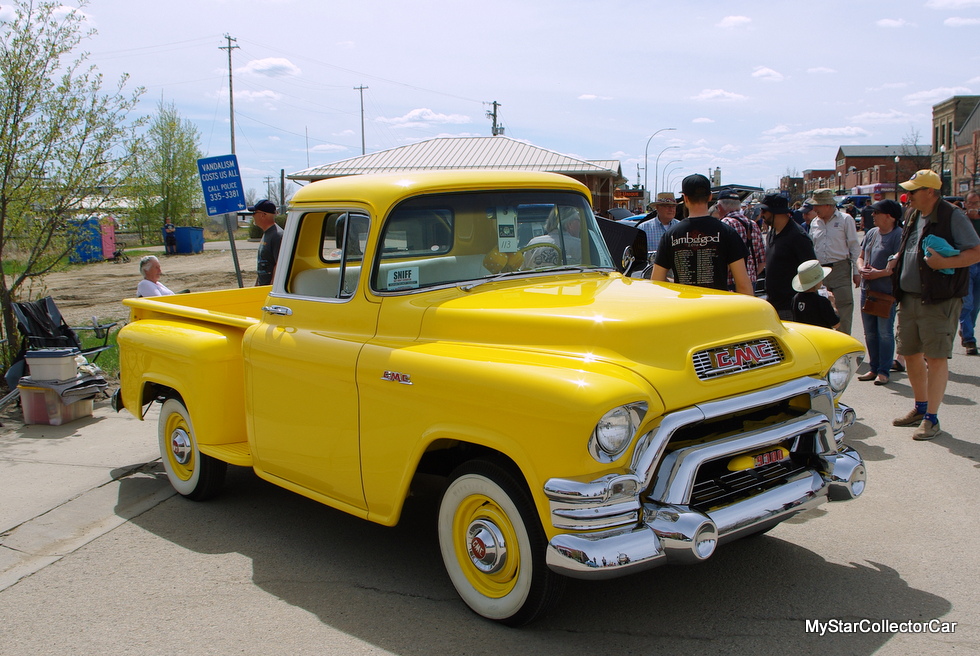 The old car hobby definitely has a father-son link.
This paternal link has been the subject of many MyStarCollectorCar owner's stories and in most cases, it's confined to a particular type of vehicle.
In this case the link comes from a common thread in the father-son narrative because both still own the first vehicle they bought at the age of 14.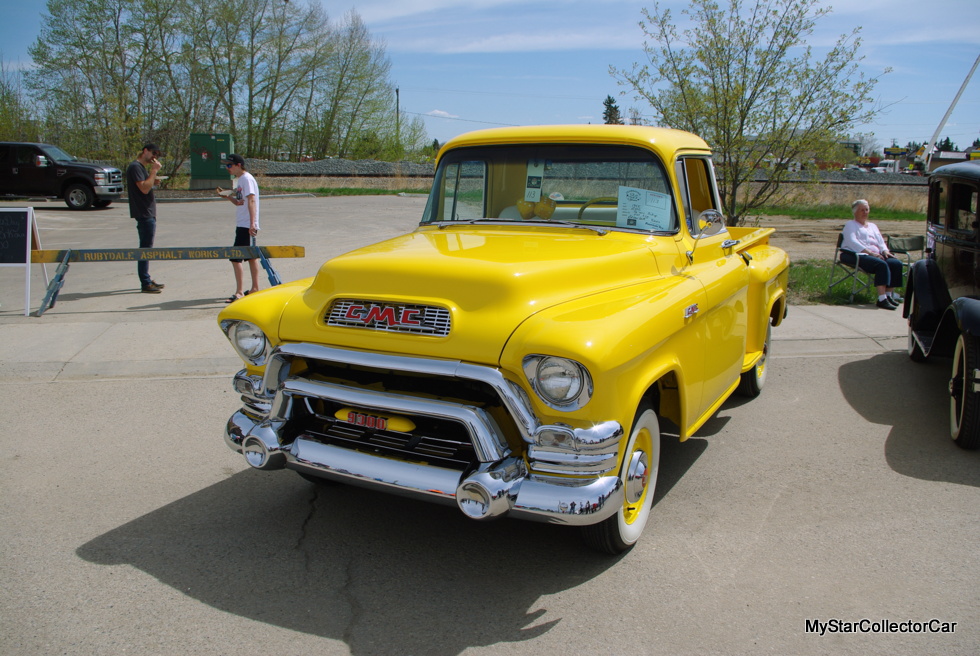 Bryan Smith never thought about that connection when he spotted his '55 GMC years ago. He was  aware that his dad had done the same thing at the same age but the truck was the biggest factor. Bryan explained how it had low mileage and it was "solid but it needed a total frame-off restoration".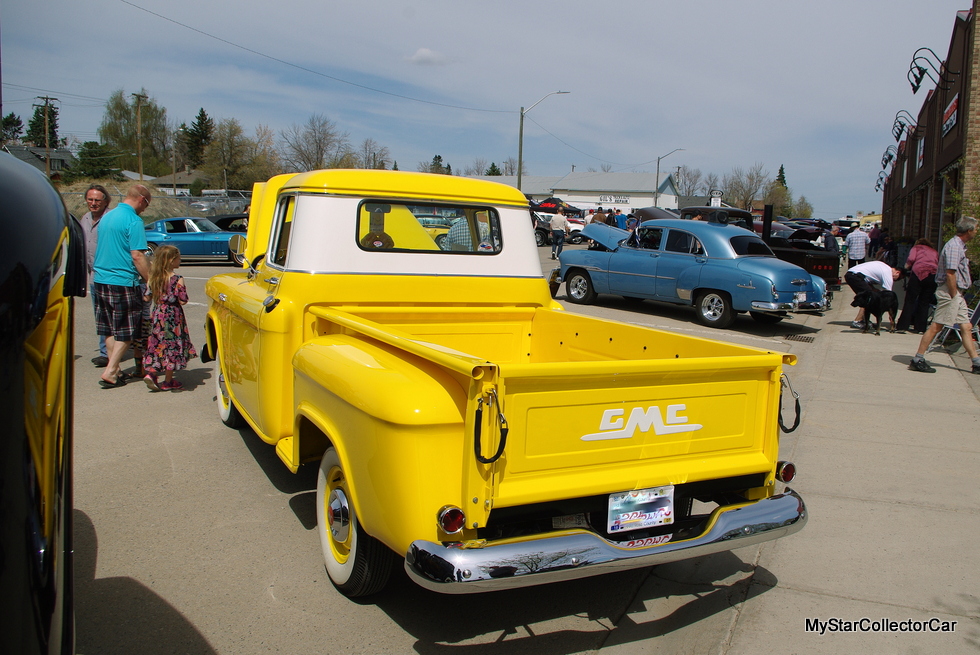 The truck never really hit the road in the truest sense back then but Bryan "drove it around the family farm back then, playing in the fields". Fortunately, he never hit any cattle or fence posts so the truck survived as a low mileage project until the day came to start a restoration.

That day came in 1989 when Bryan started the project and it was finally painted in 1996. This is a rare truck because of its unusual paint scheme so Bryan took the pure stock approach to the GMC. Bryan's Canadian-built truck is a Yukon Yellow with a Bombay White two-tone so he copied that look but stepped up the yellow for full effect.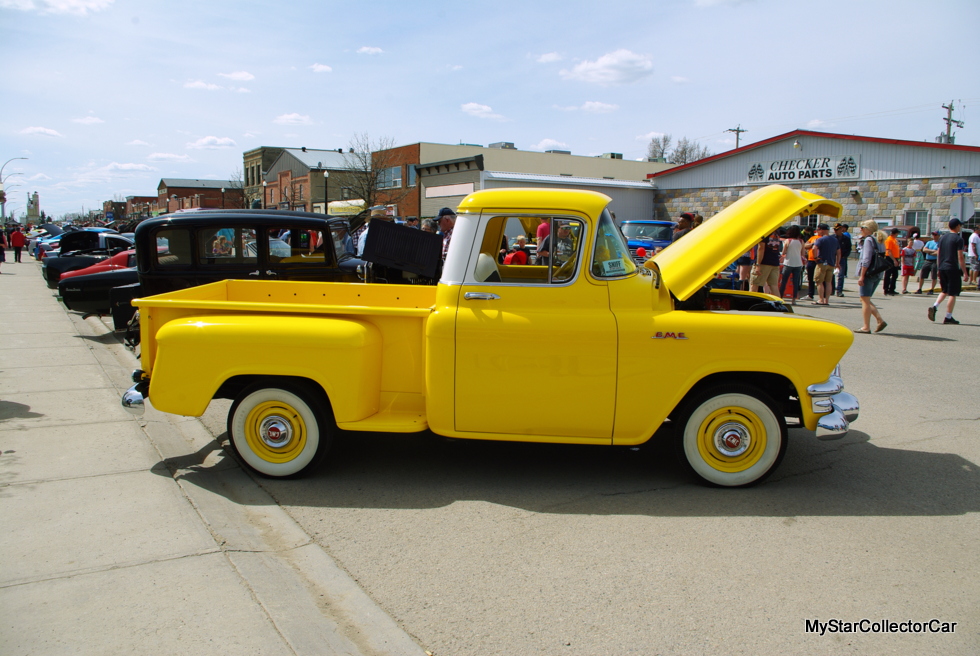 Bryan's truck came with an unusual mix of options because it has a Deluxe Cab and a number of options but it came with a small rear window.  He toyed with the idea of changing the front grill to a '55 Chevy but he stopped when he realized the "instrument panels were different".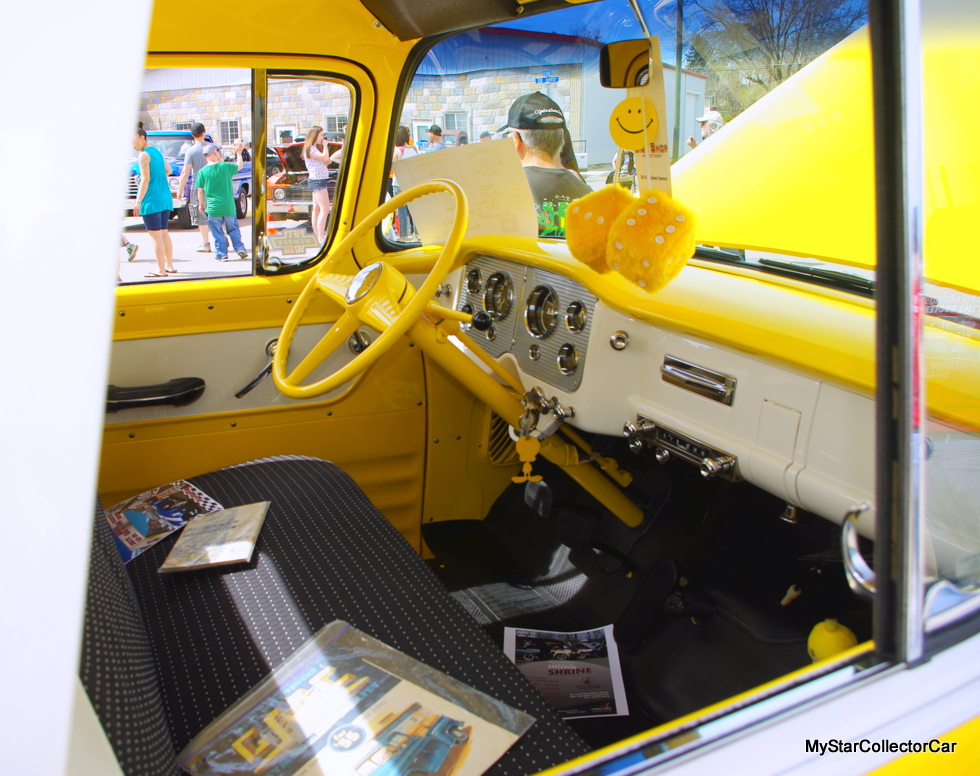 There's a 235 cubic inch straight six-cylinder under the hood so Bryan kept the historical integrity of the truck in an era when a small block 350 would have been a typical choice. He's also very proud of the factory ride height—again in an era when trucks like this ride an inch off the ground after modifications.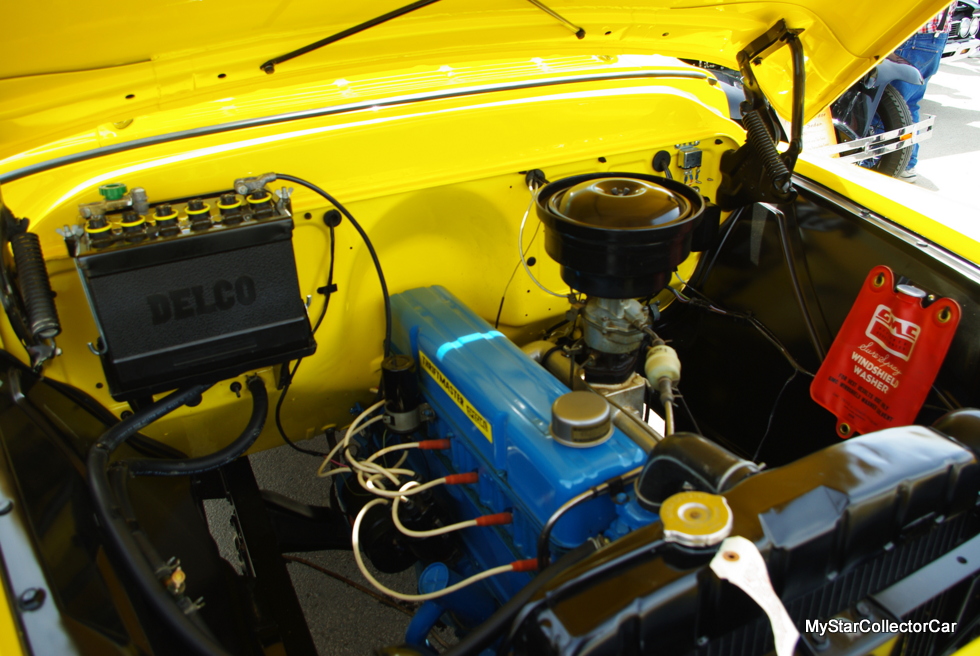 There's a good reason for this—Bryan wanted to own a showroom version of the same truck he bought when he was 14 years old. He's proud of the fact that "75% of the parts are NOS (new old stock)" so the truck represents exactly what it was 63 years ago. Bryan said the guy who did the work was "old school—he wanted to know how close the tolerances should be in fender and door fit". His craftsmanship still shows 22 years later because this truck is still straight as an arrow.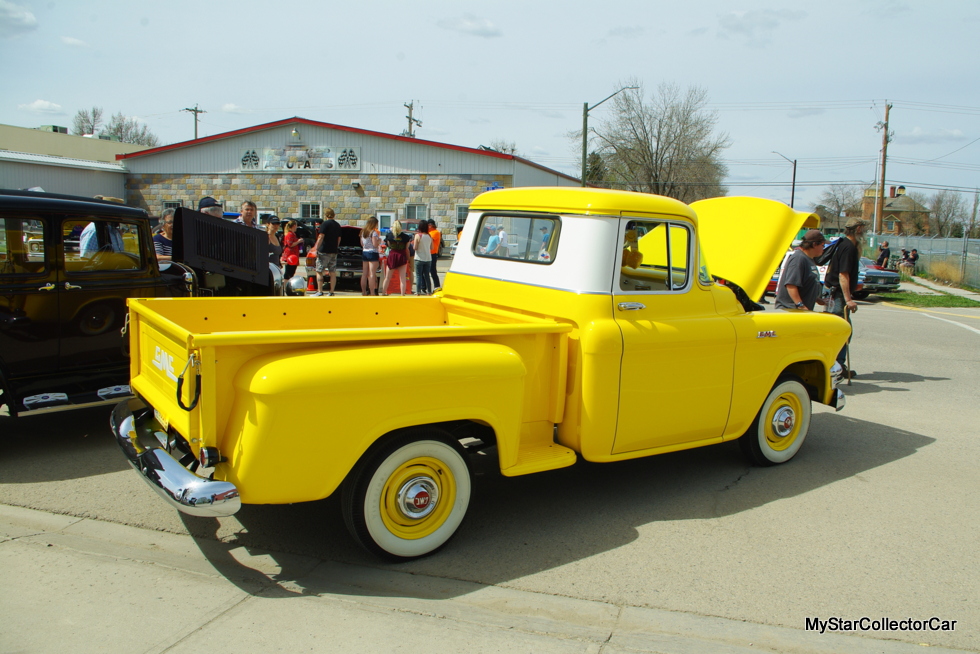 The restoration was exacting and costly—so costly Bryan used to trailer queen his beloved old GMC to shows. He's changed his attitude over the years because this '55 GMC is driven to every show in 2018. Bryan knows he's paid a price over the years in road wear—"a few things need to be touched up" but he's much happier behind the wheel.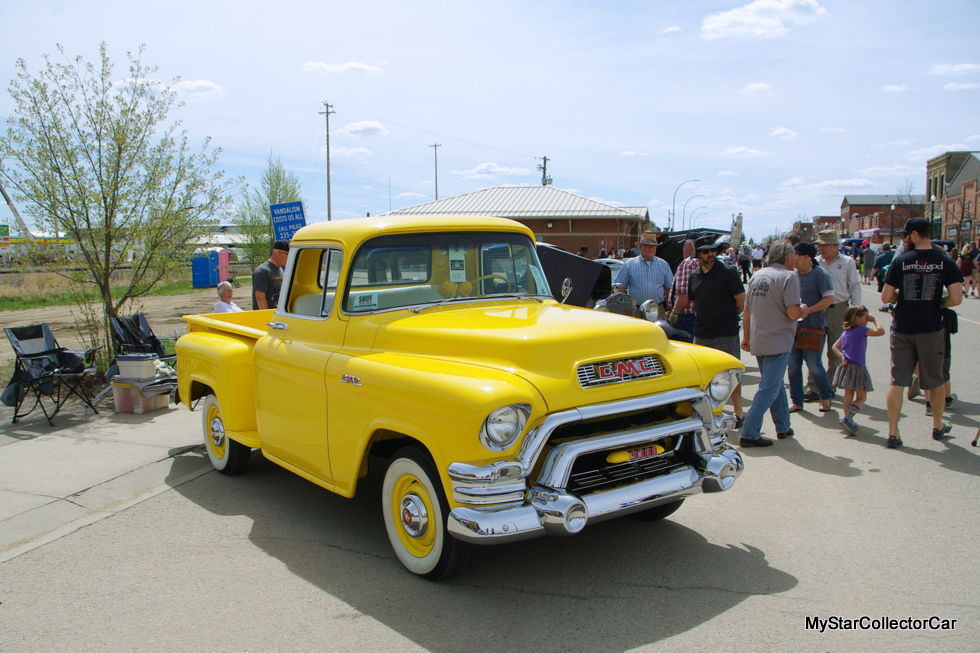 He drives it on bias tires because he resists the urge to go that far away from 1955 so he only runs his GMC at 55-60 mph—anything more with bias rubber is a little scary.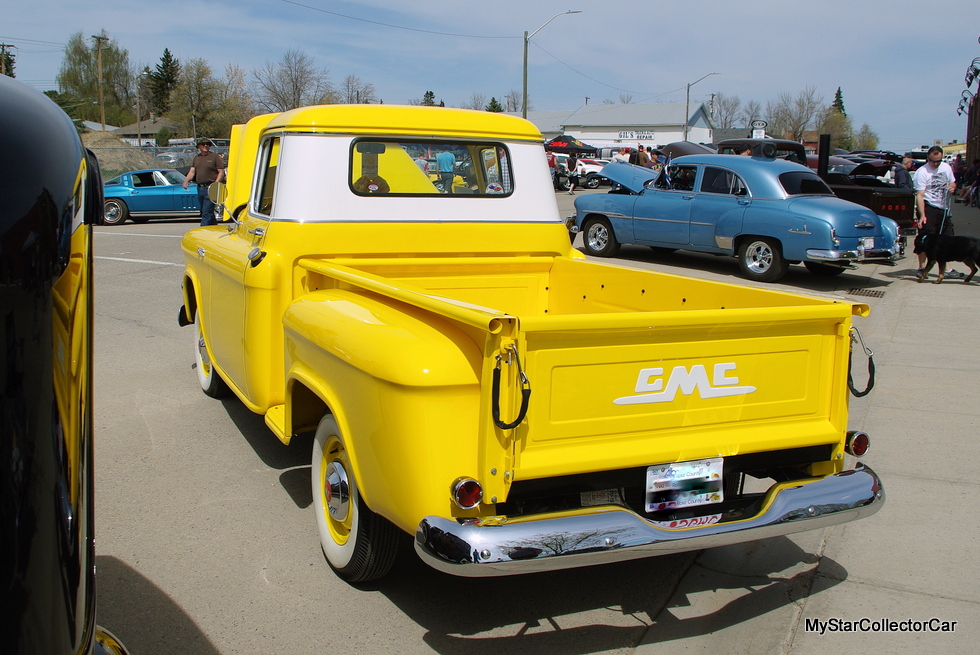 Bryan has two daughters and both literally "grew up with the truck".  One daughter is taking mechanics in school to build her own Super Beetle but both young daughters have their eyes on the prize of a mint '55 GMC.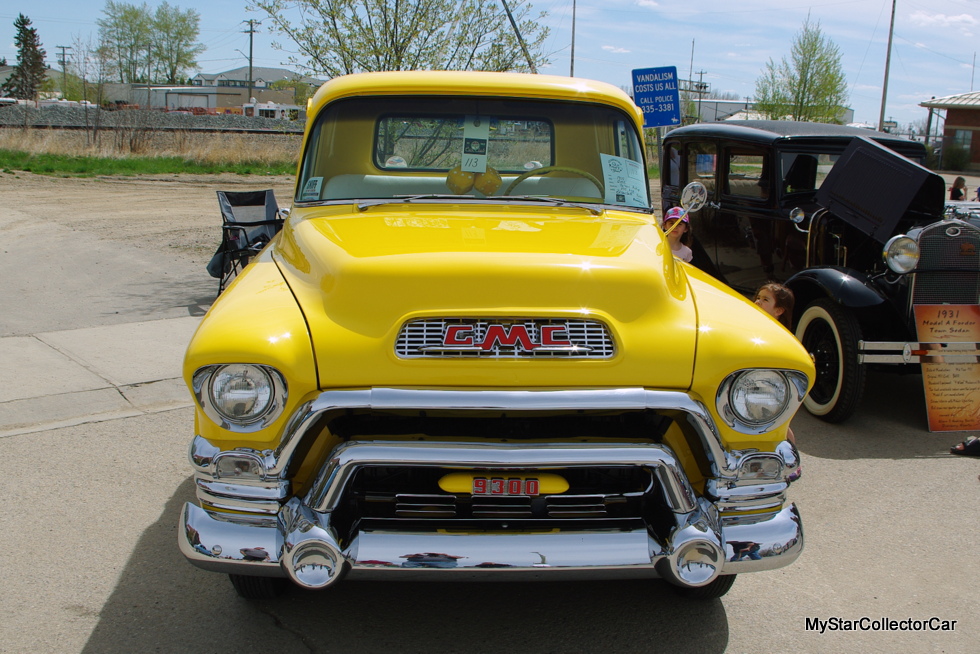 It must run in the family.
By: Jerry Sutherland
Jerry Sutherland is a veteran automotive writer with a primary focus on the collector car hobby. His work has been published in many outlets and publications, including the National Post, Calgary Herald, Edmonton Journal, Ottawa Citizen, Montreal Gazette, Saskatoon StarPhoenix, Regina Leader-Post,  Vancouver Sun and The Truth About Cars. He is also a regular contributor to Auto Roundup Publications.
Please re-post this if you like this article.