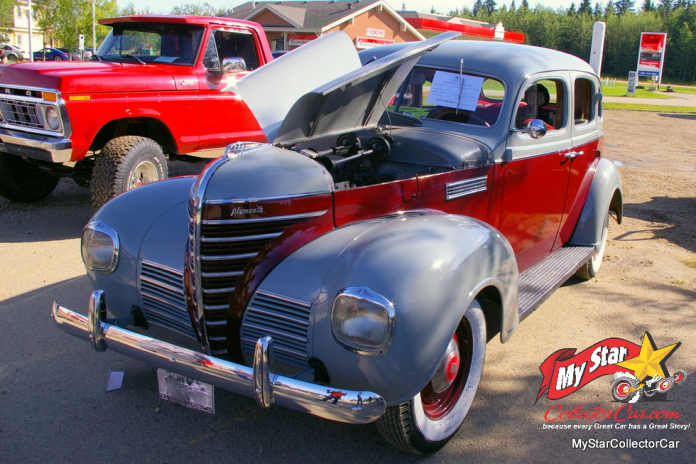 Deryl Hrdlicka is a dedicated and talented car guy who has accumulated a wealth of automotive experience because of his chosen trades.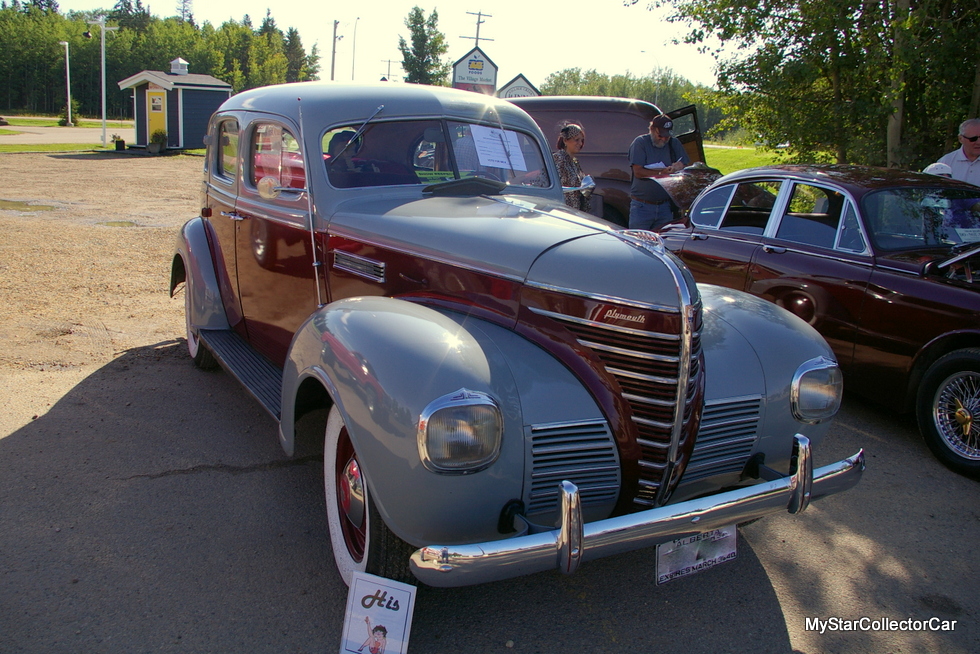 Deryl became a mechanic and spent plenty of time wrenching on vehicles until he switched to a job as an RV technician before he was a parts guy. He retired in 2019 and now he can apply his life skills to his personal car projects.
One of his projects will be the final touches on his 1939 Plymouth four-door sedan that is already on the road and will likely receive another new paint job under Daryl's watch.
Deryl has only owned the '39 Plymouth for a few years, but he is only the third owner of the 81-year-old car. Its second owner was reluctant to sell a vehicle that had been in his life since 1950 but was no longer able to drive the car due to health issues.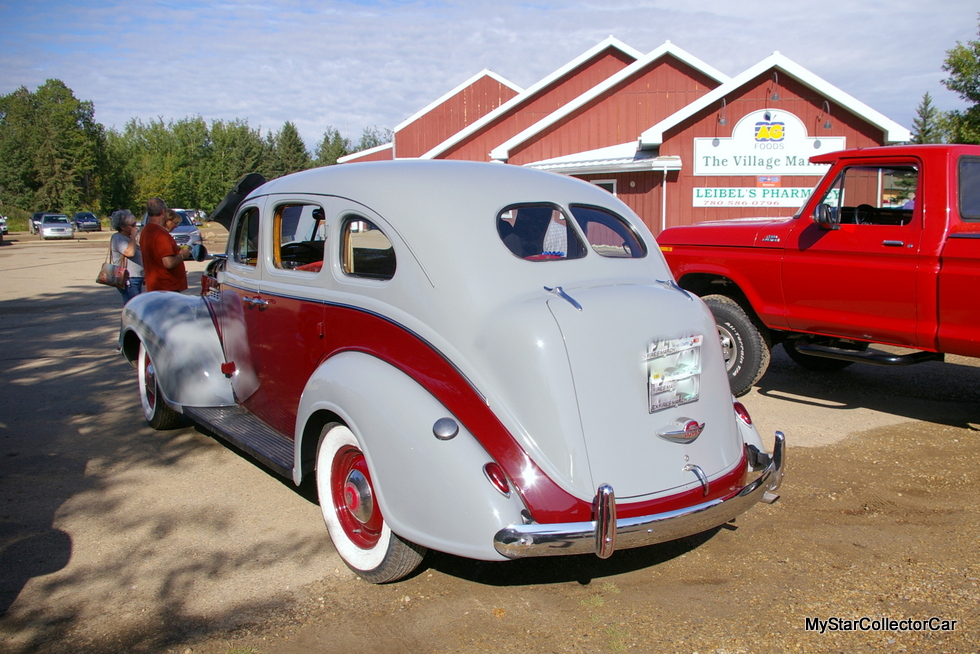 Deryl made a promise to keep the car in its original configuration as a condition of sale. The second owner had rejected offers from other potential buyers whose goal was to chop, slam and hot rod his beloved '39 Plymouth.
Deryl had no intention of turning the 31,000 mile Plymouth into a Franken-car and considered that process to be a non-starter with him. Consequently, he became the right person to become the third owner of the remarkably well-preserved pre-war Plymouth.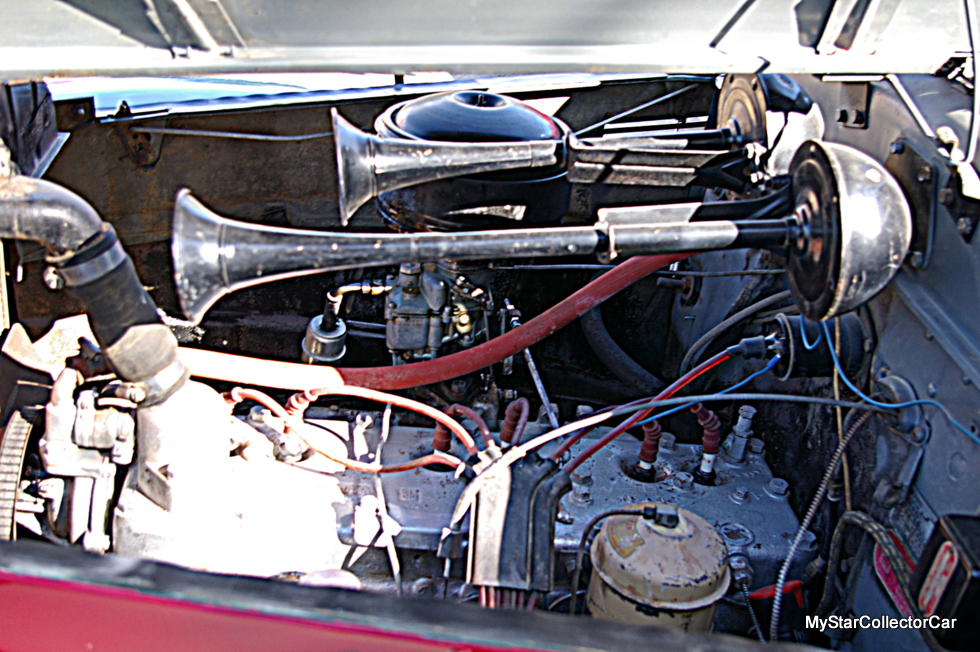 Nevertheless, the previous owner had tears in his eyes when he sold his beloved 1939 Plymouth to Deryl after so many years as part of his life. Deryl made a promise to keep the car stock and told MyStarCollectorCar that he "was not about to commit sacrilege and hot rod it".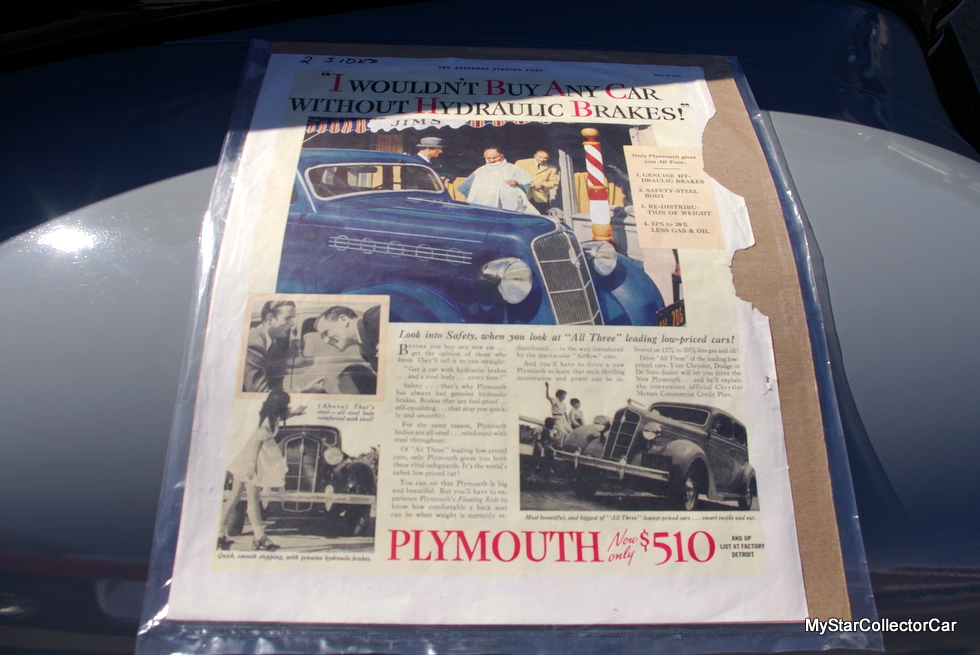 The car's restoration process took two years and included a stylish two tone paint scheme that was the only major change to the Plymouth. Deryl liked the color combination, although he intends to right a few wrongs in the paint finish as his own personal retirement project.

The car's original flathead six now purrs like a kitten and its three-on-the-tree manual transmission shifts smoothly for car guys who actually know how to use it, according to Deryl. He also mentioned the three-on-the-tree tranny is still a mystery to his own kids who know how to drive stick.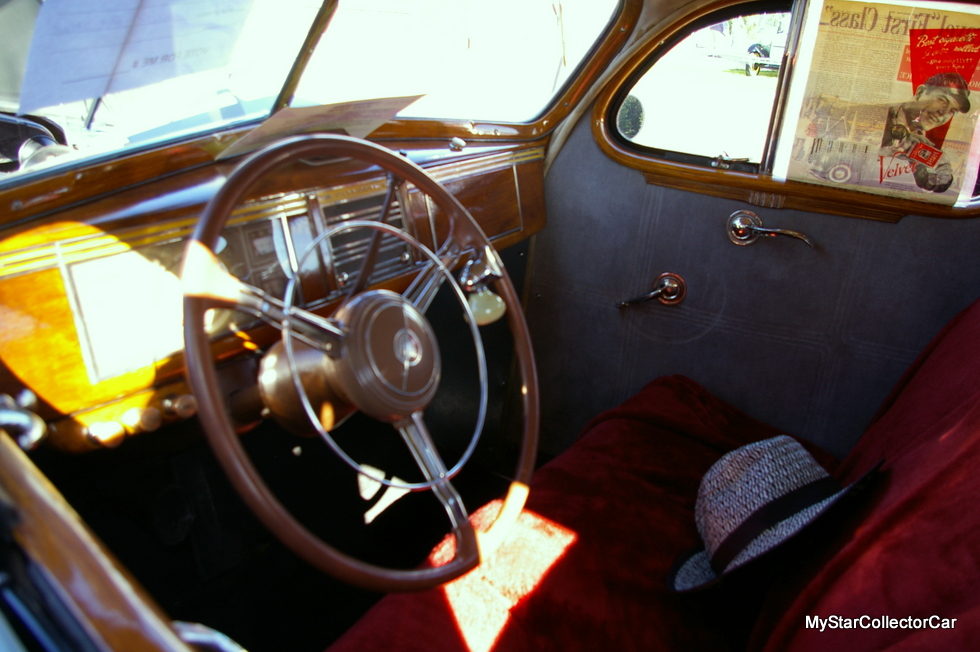 The cosmetic changes did not include the interior of the '39 Plymouth because it needed no upgrades, although Deryl may use his wife's considerable sewing talents to repair a small sun-damaged region of the rear seat.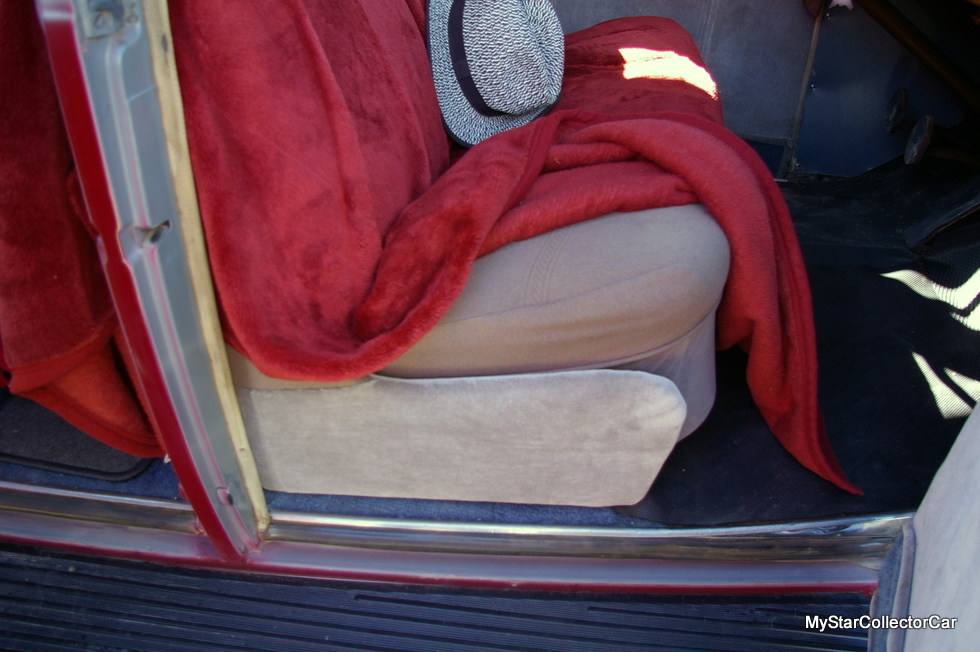 There was another promise made to the former owner because Deryl promised him that he would take the man for a ride in the car when the '39 Plymouth was ready for the road. Deryl was also able to keep that promise when he took the former owner for a ride in a parade in the man's town, along with an extended drive in the Plymouth.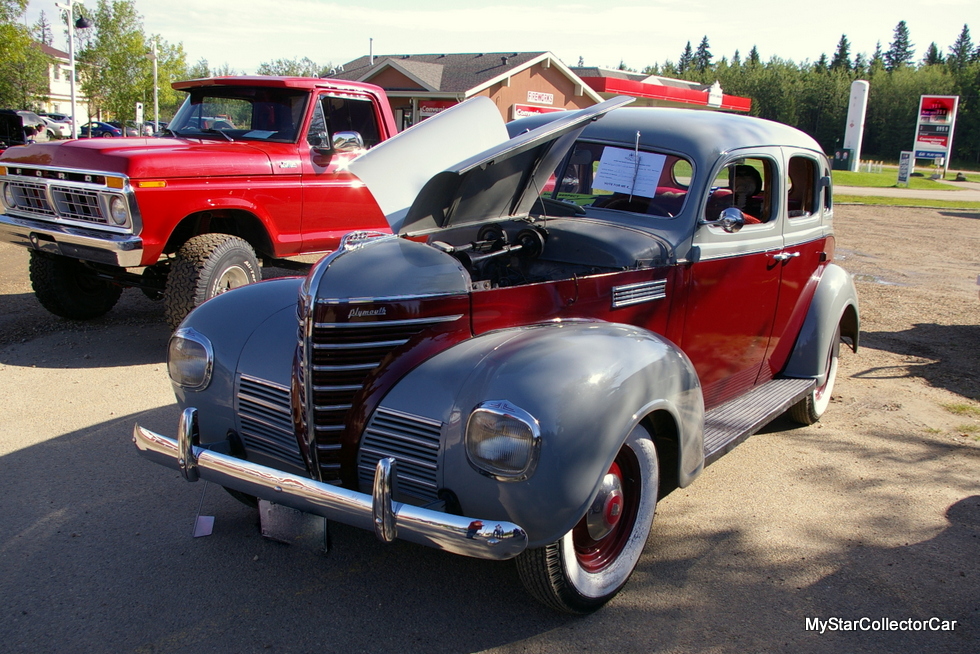 The former owner admitted he had never ridden in the back seat of the '39 Plymouth and loved every minute of the experience. Unfortunately, he passed away during the following winter — but not before Deryl was able to keep his two promises to the man.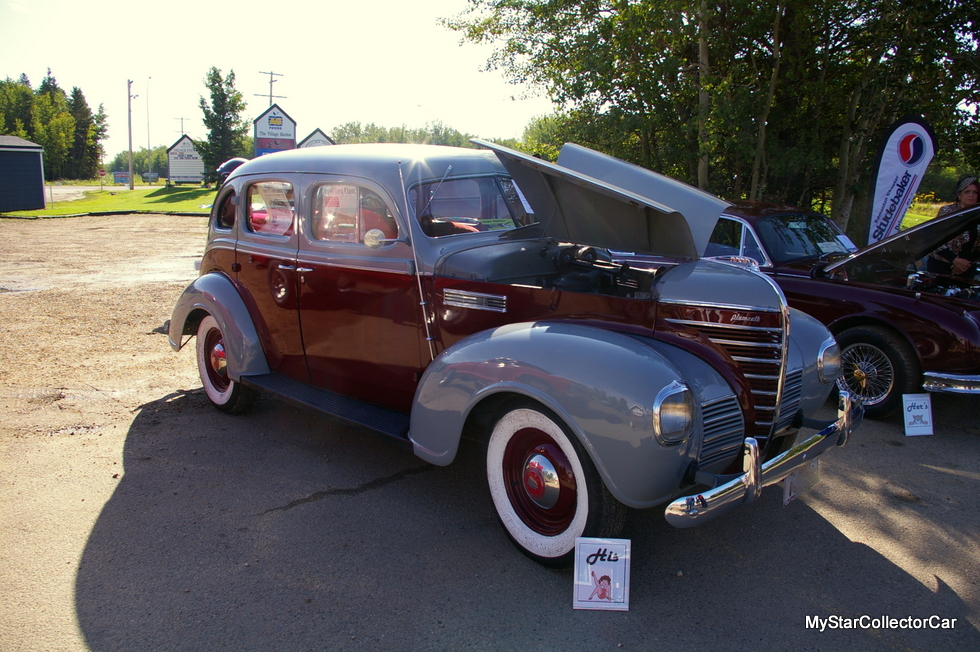 BY: Jim Sutherland
Jim Sutherland is a veteran automotive writer whose work has been published by many major print and online publications. The list includes Calgary Herald, The Truth About Cars, Red Deer Advocate, RPM Magazine, Edmonton Journal, Montreal Gazette, Windsor Star, Vancouver Province, and Post Media Wheels Section.