Calvin Conrad is a retired engineer who still likes a challenge in life.
These days Calvin is a volunteer at Reynolds-Alberta museum in Wetaskiwin, Alberta and also a car guy who does not shrink away from a big restoration project.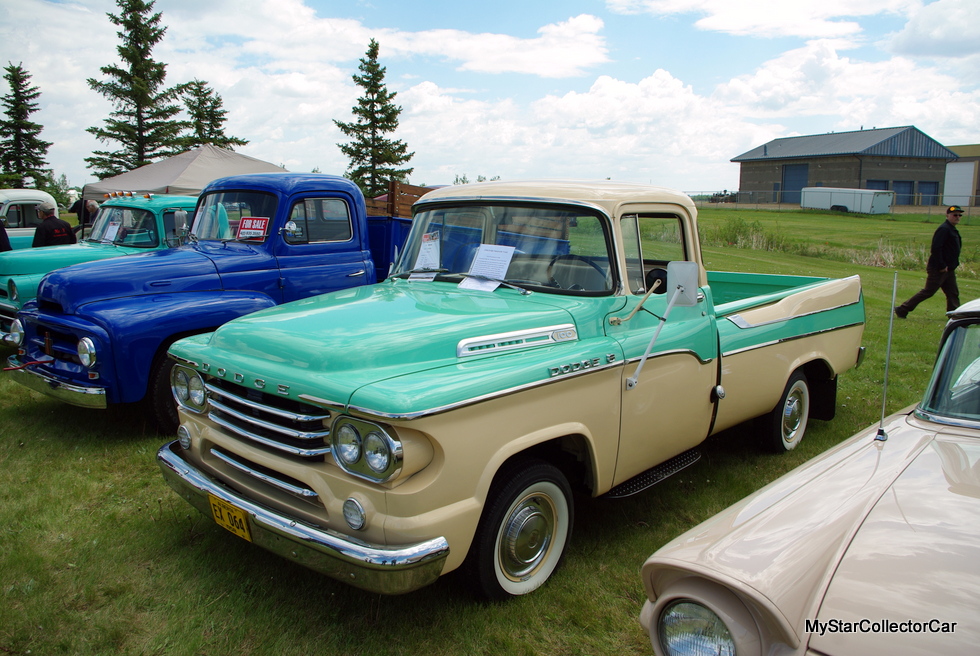 Calvin spotted a 1958 Dodge Sweptside pickup truck rusting in the bush on a rural property and decided to resurrect the rare Mopar truck. It took a year of negotiations before Calvin became the new owner of the old truck and began a daunting task to restore the Sweptside back to its original glory.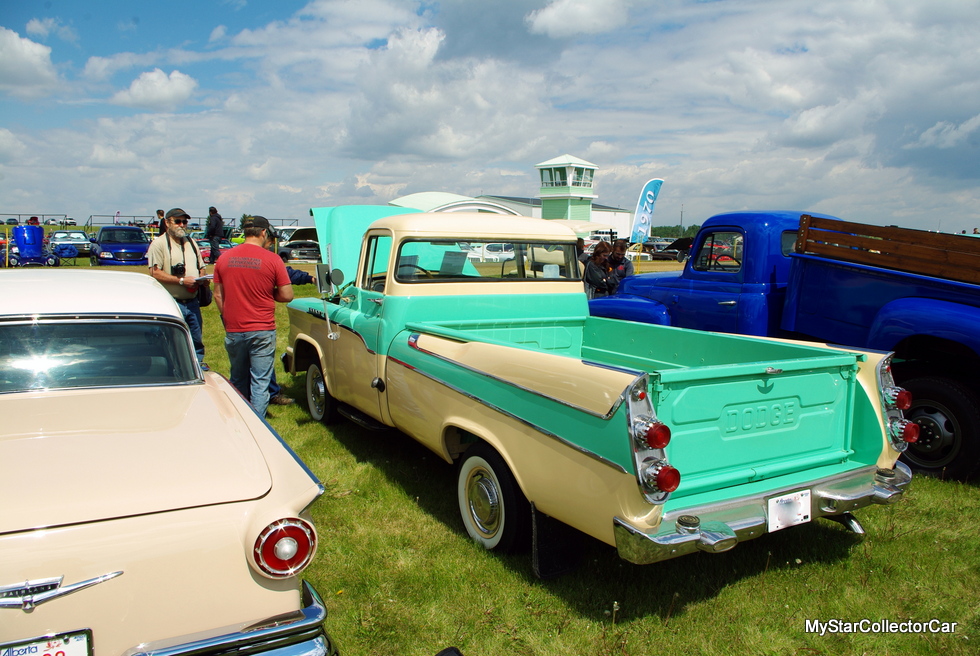 The truck was overgrown with poplar trees and had to be cut out of its bushy graveyard before Calvin could even begin to restore it. Needless to say, the Dodge pickup required a frame-off restoration to save it and Calvin was up to the task.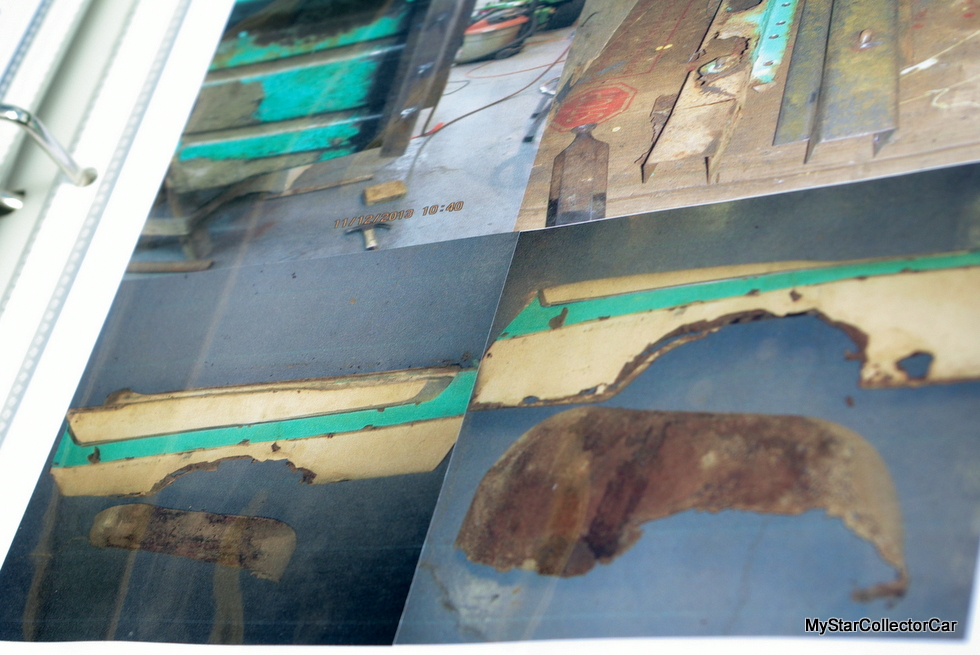 The project took 7 years and 3400 hours to bring the truck back from the dead, according to Calvin. He was an engineer (therefore a numbers guy by nature) so MyStar has no reason to doubt his stats.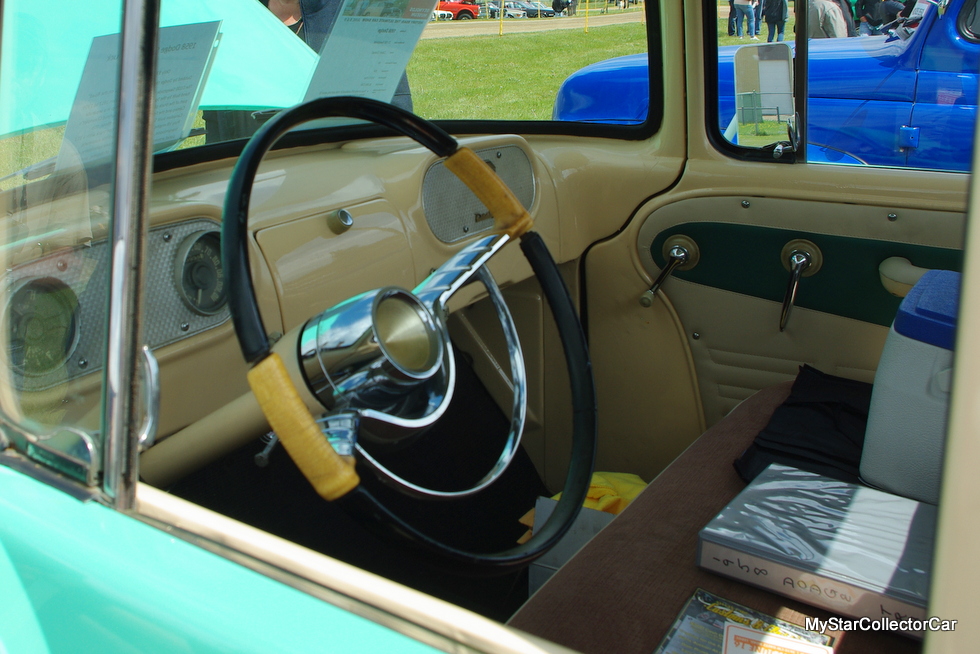 The results also indicate the rare '58 Dodge truck with rear fins was carefully restored by Calvin over the years. Speaking of numbers, most sources show there are likely less than 50 of these unique 1958 Dodge trucks left in the world.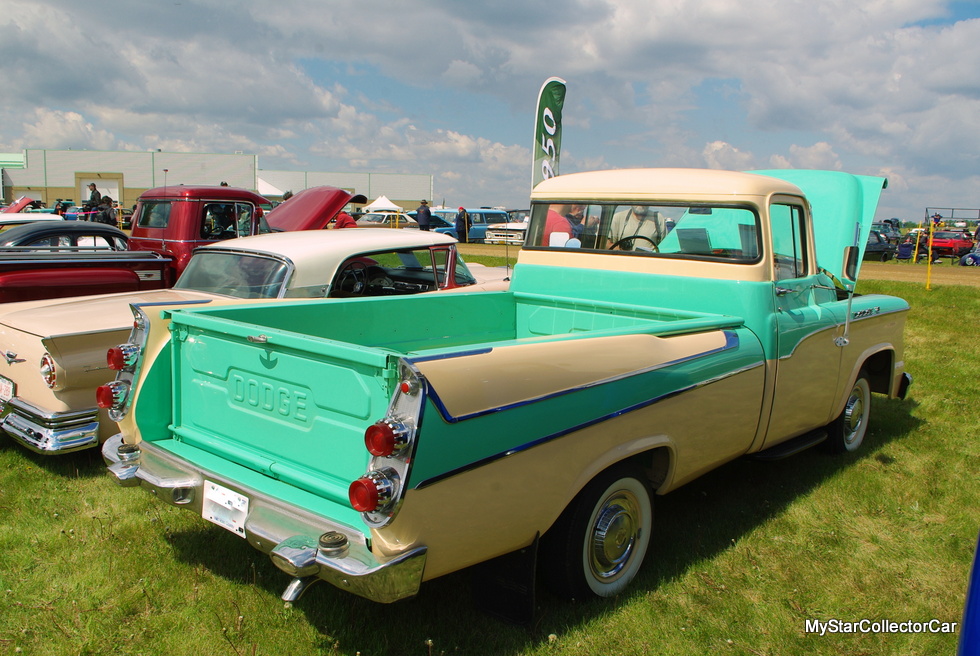 The fins on the trucks were donated by a 1957 Dodge two-door station wagon because Calvin has been unable to locate 1958 fins, despite a long and unsuccessful search. The likelihood of a finned donor truck built in 1958 is even less likely than finding a '58 Dodge two-door station wagon donor vehicle-and even that prospect is a long shot at best.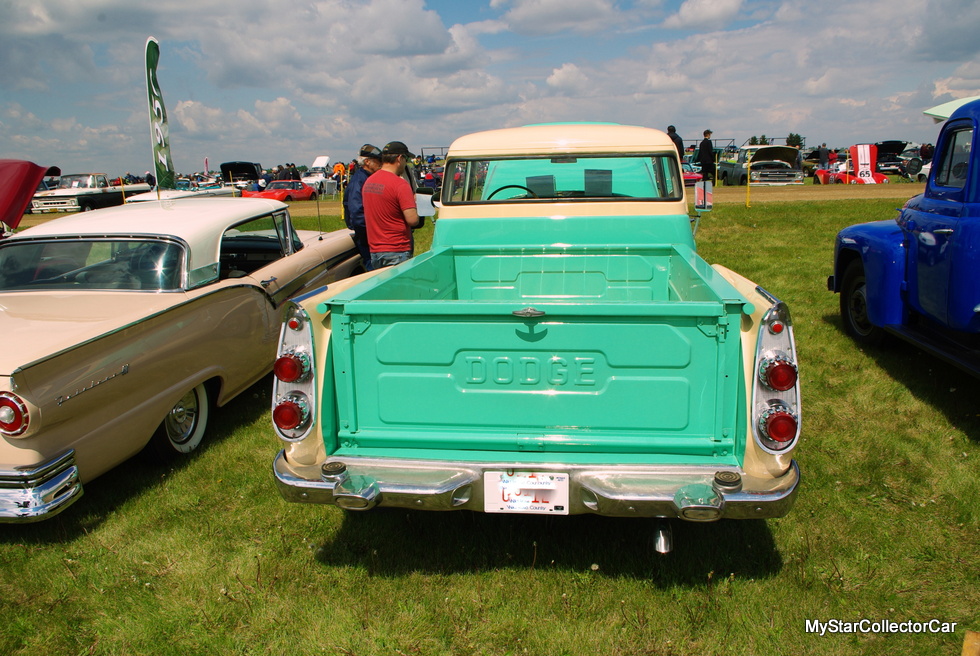 Most car guys would be unaware of the differences between a 1957 and 1958 Dodge rear fin but Calvin is aware of the subtle style changes between the two years, likely because of his engineering background.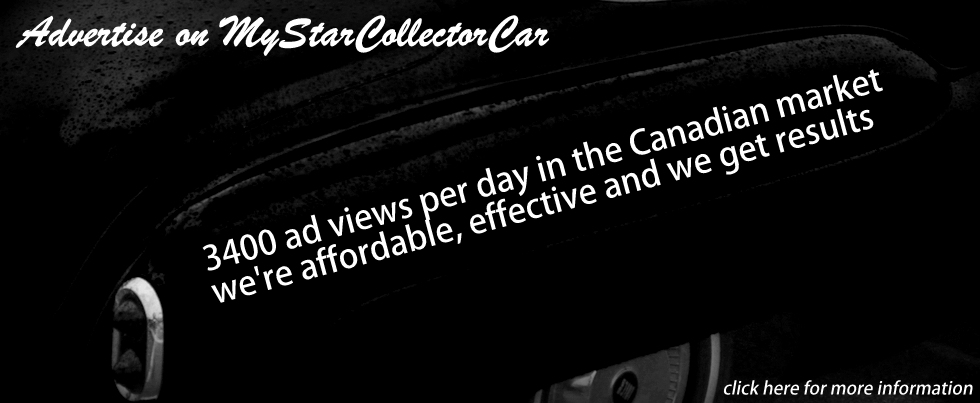 However, he wanted to complete the truck and concluded that he could live with the donor fins to finish the restoration project. Calvin was able to keep the original powertrain, including its factory 313 cubic inch Poly V-8 engine and 3-speed pushbutton automatic transmission.
The truck even has its original windshield washer bag that is operated by a foot pump in the Dodge's cab.
Calvin described how he was able to purchase replacement wheel cylinders from a local aftermarket parts supplier. The truck's brake system has an unconventional offset brake cylinder configuration that is not common and the supplier was able to provide a solution to the problem.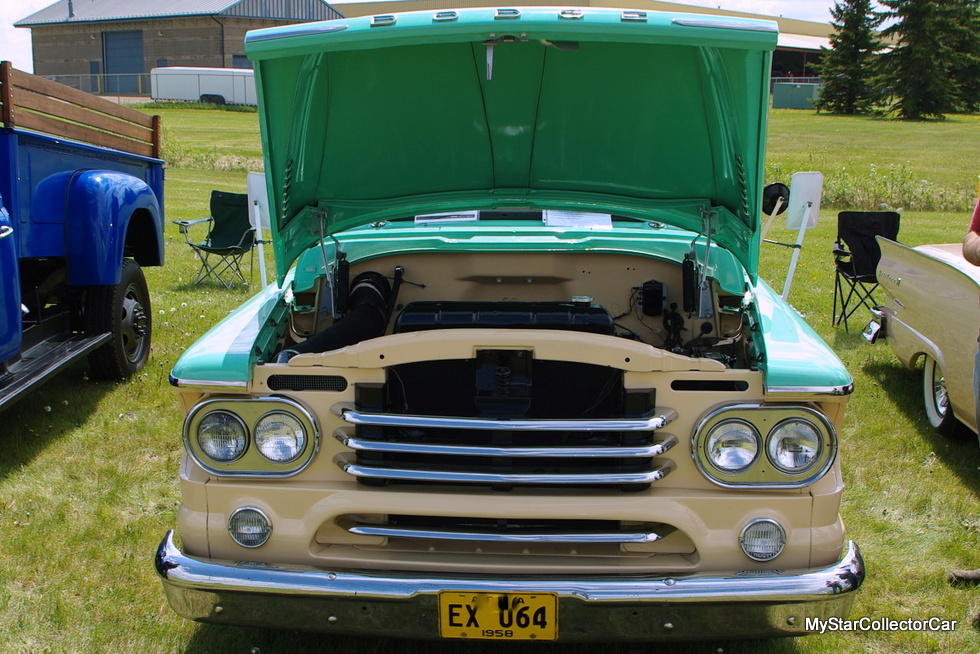 The supplier was also able to duplicate the unique two-tone paint scheme on the truck after Calvin provided him with enough visual clues from the Dodge's original colors. The rear truck bed wood on the truck was rotted and required replacement, although Calvin mentioned that he still has one of the original planks.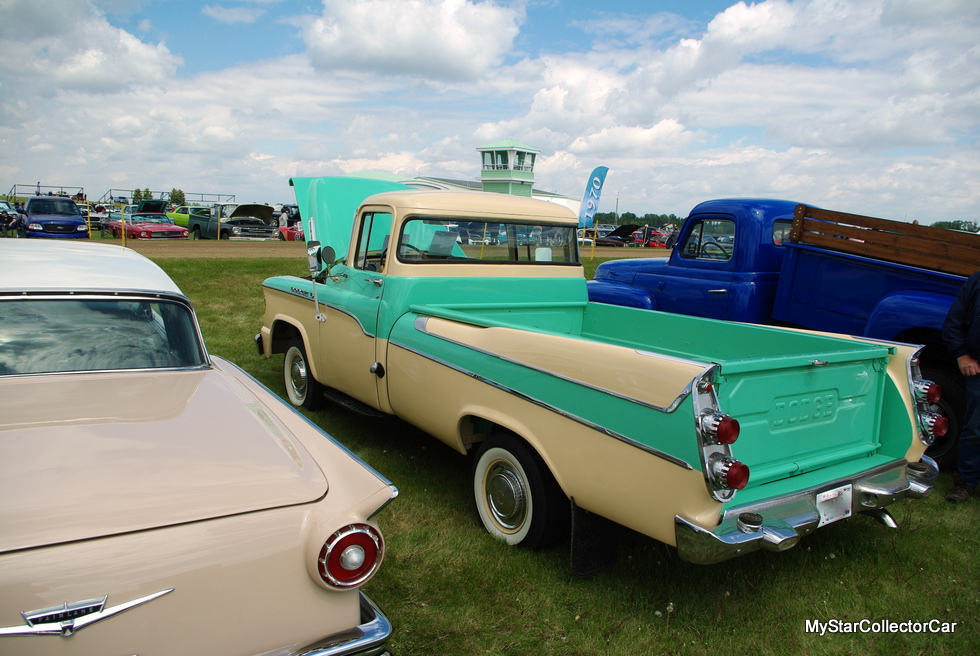 Calvin tackled the body work and was pleased when a body guy inspected his work and was impressed with his efforts. The body guy even asked if he could paint the truck because he liked Calvin's work that much.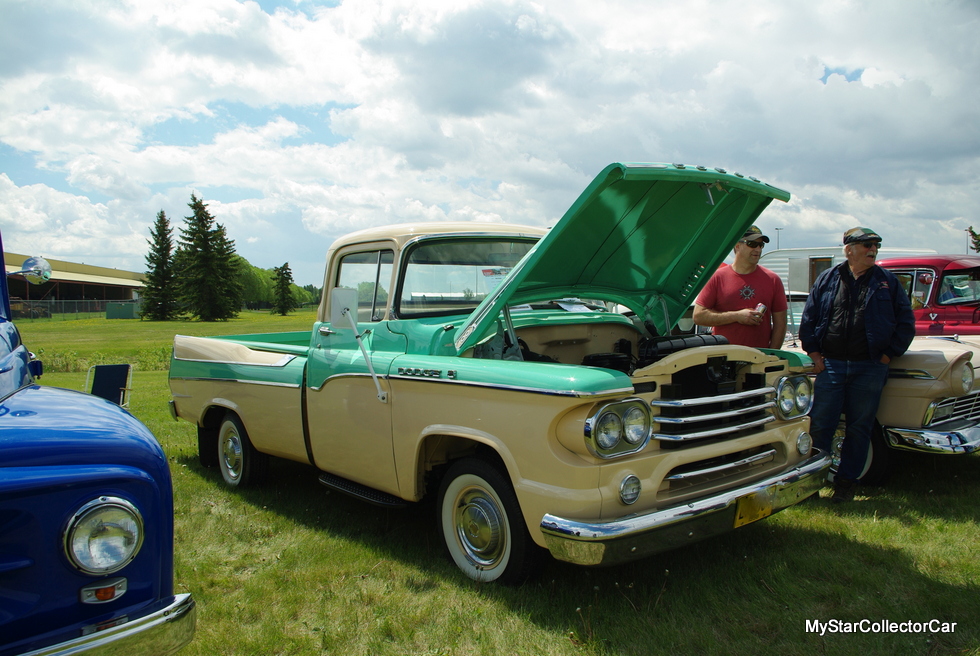 The final words about the 1958 Dodge Sweptside go to Calvin: "I had to have the right frame of mind to tackle this big a project".  Spoken like a true engineer.

BY: Jim Sutherland
Jim Sutherland is a veteran automotive writer whose work has been published by many major print and online publications. The list includes Calgary Herald, The Truth About Cars, Red Deer Advocate, RPM Magazine, Edmonton Journal, Montreal Gazette, Windsor Star, Vancouver Province, and Post Media Wheels Section.