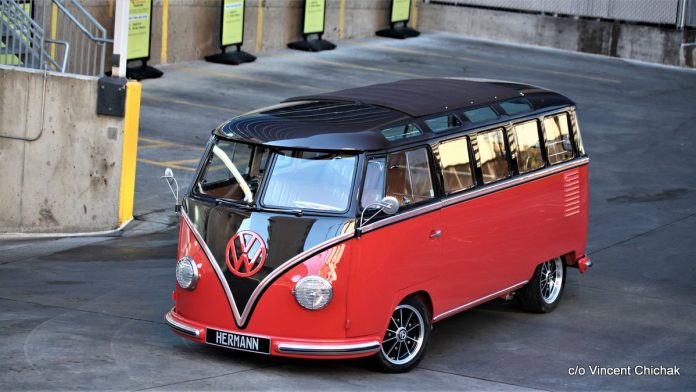 Vincent Chichak is an unabashed fan of all things Volkswagen. Vince's first car was an old school VW Beetle before he spent a long career in the mechanical field as a Volkswagen specialist, initially at a dealership and followed by ownership of a VW repair business.

He purchased a 1960 VW Kombi van 23 years ago and began a 20-year resto mod project with the micro bus. His 23-window bus became a major donor to the project because Vince was able to save its unique roof for his '60 VW Kombi.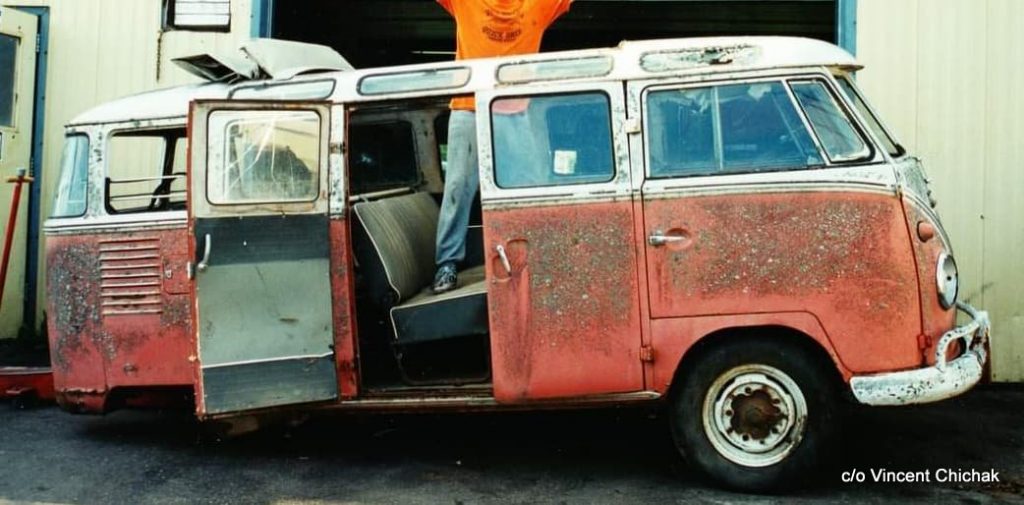 As mentioned, Vince owned a VW performance shop that required almost all his time and attention, so he needed to be very patient before he could see the finish line on his resto mod VW bus project.
Twenty years gave Vince plenty of time to pick cutting edge upgrades to the bus, including a massive horsepower upgrade to the VW's original 36 horsepower engine. Vince installed a fire-breathing 2.3-liter monster engine that churns out 200 horsepower at the crank.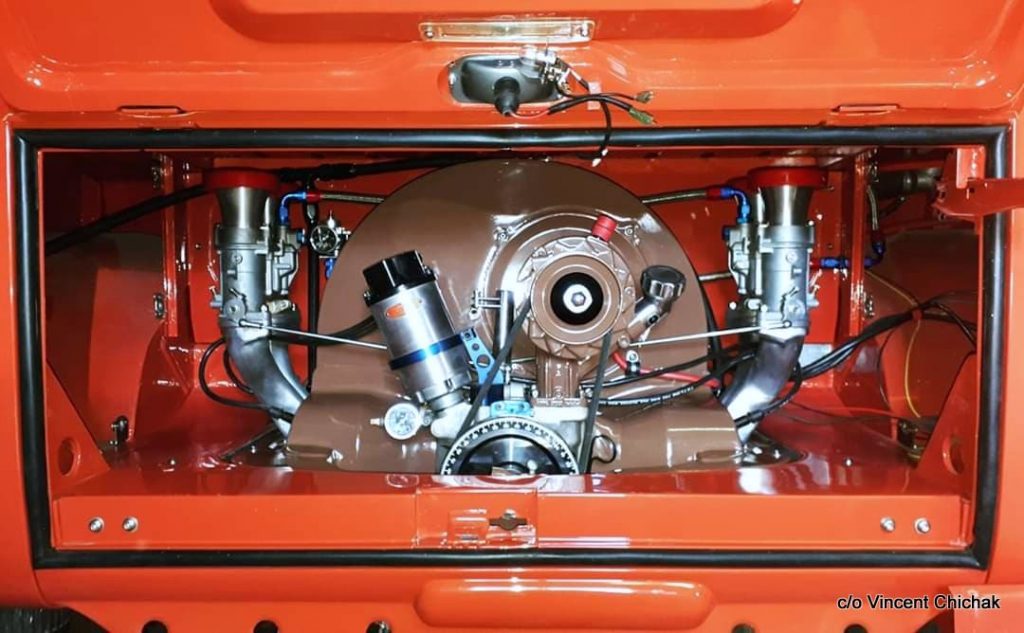 Vince modestly described the engine as "overbuilt for street use because it has everything to make it go stupid fast", so his efforts to improve the VW bus's performance on the road are a grand slam home run. His VW can run with the big dogs on the road, even though it still has the same aerodynamics as a brick and is a gas hog–in Vince's words.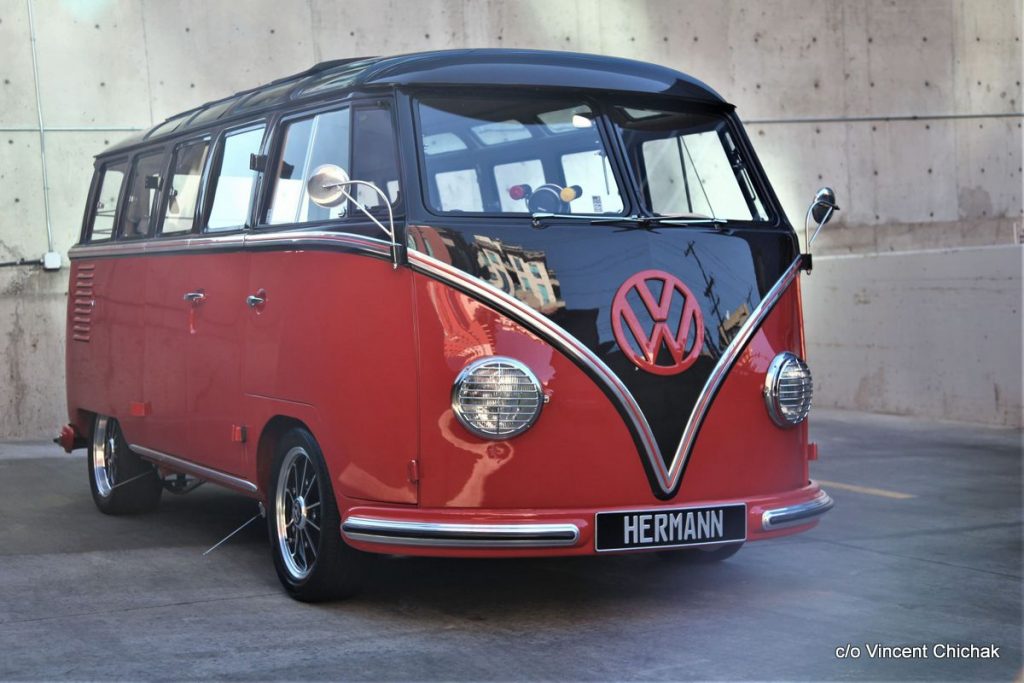 If you want to go fast, you also need to stop fast, so Vince put a modern aftermarket 4-wheel disc brake system on the bus. He also designed and built a completely new suspension system based upon existing aftermarket components, so the '60 VW bus now boasts a sophisticated four-wheel wishbone/coil-over suspension that is light years ahead of the VW's 63-year-old factory version.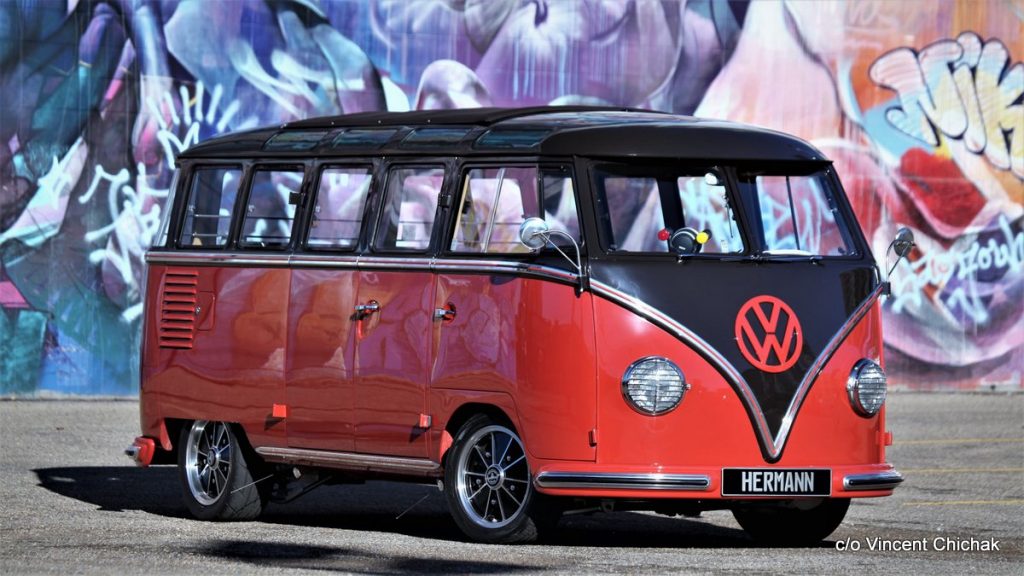 Vince believes his bus is the only one on the planet with this custom suspension, a point that is well beyond debate in our opinion here at MyStarCollectorCar, given Vince's high level of expertise in all things Volkswagen.
The VW resto bus now rides about 5 or 6 inches lower than factory, another modification that enhances its state-of-the-art suspension and aftermarket rack-and-pinion steering.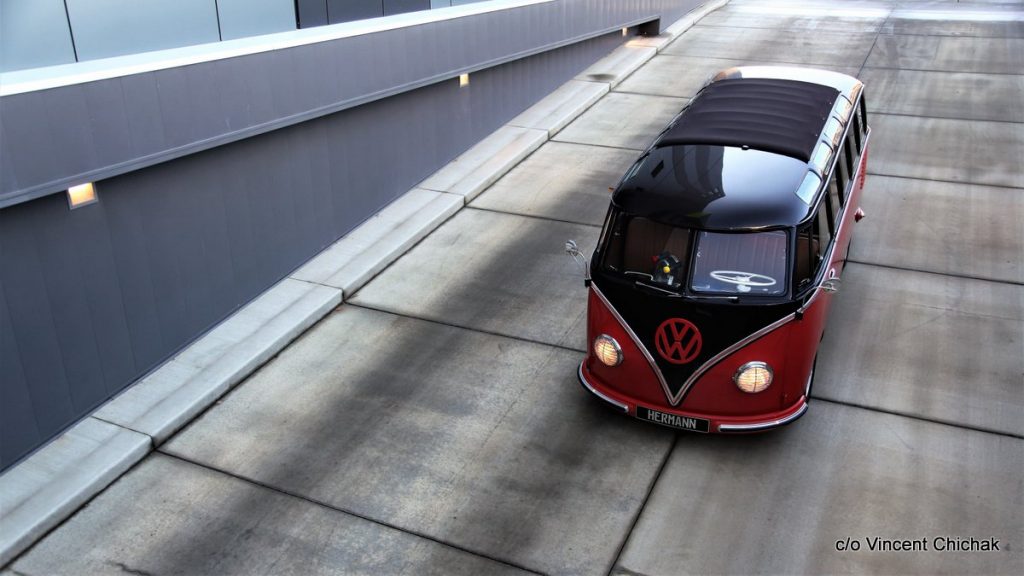 Vince chose to stick with a four-speed manual transmission, but the tranny has been beefed up to handle the massive horsepower boost in the VW bus.
However, he chose to keep the interior reasonably stock when he put vintage VW bus bench seats in all three rows of his microbus.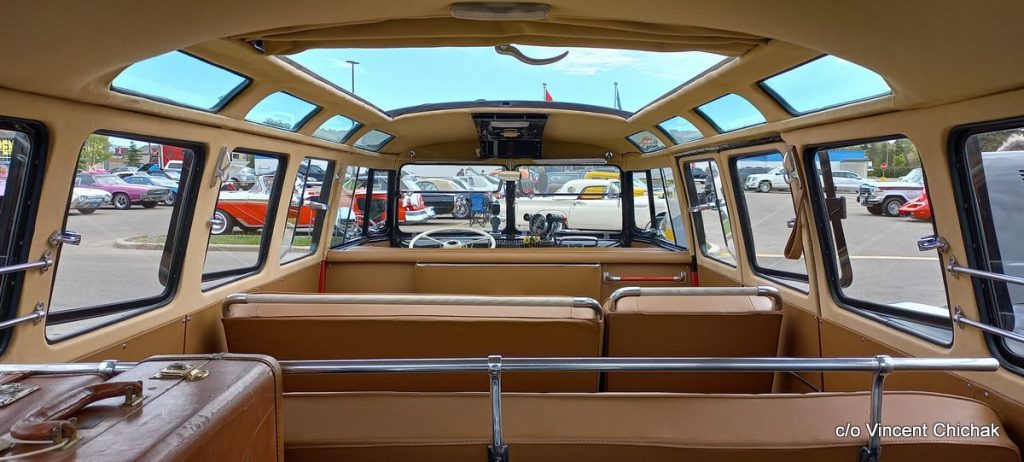 Vince told MyStarCollector his 23-window bus began as a dream that was fulfilled after 20 years when he finally finished his 1960 VW bus project.
Our readers likely noticed Vince named his bus Hermann and wondered why he chose that name. Vince told MyStarCollectorCar he built a Frankenstein out of three VW busses and wanted to honor Herman Munster from 1960s TV comedy because he loved the show. The extra 'n' in Hermann celebrates the 1960 VW bus's German heritage.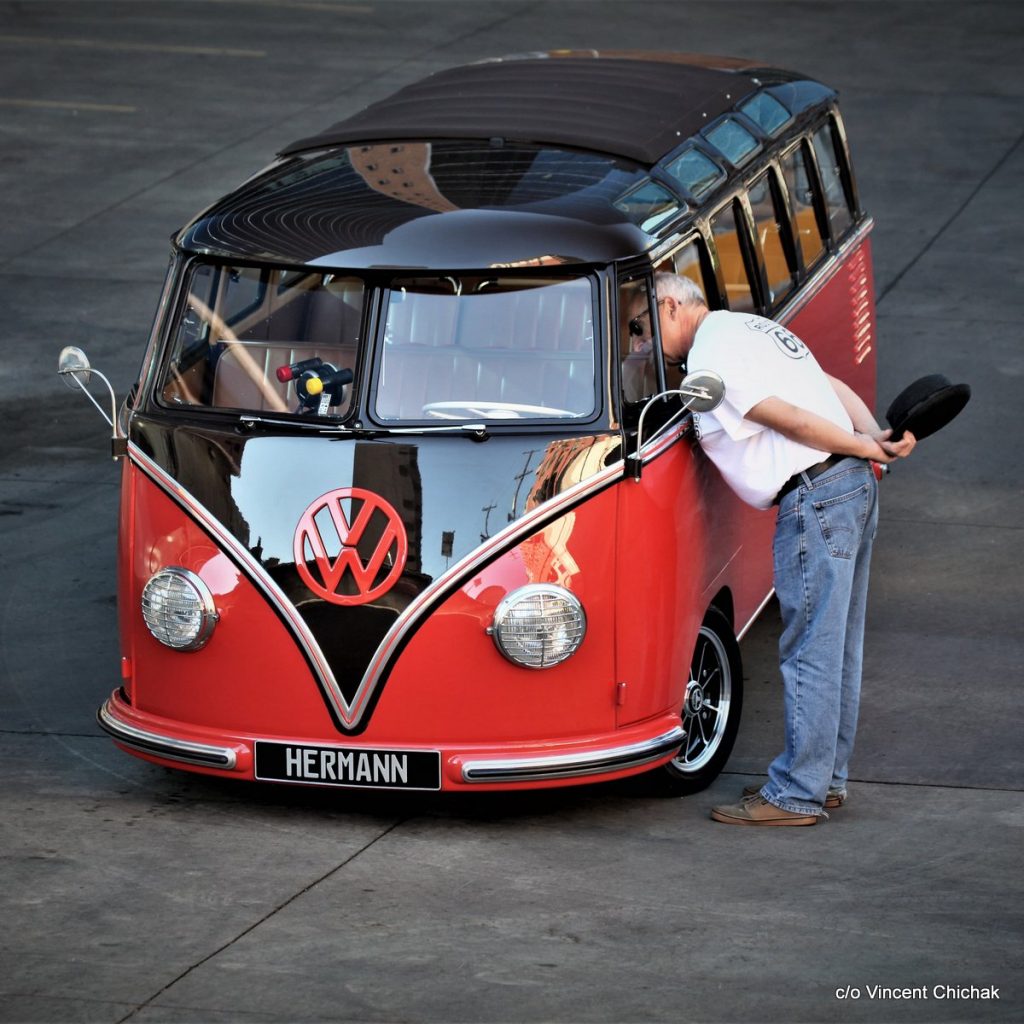 Both are great answers for a very cool resto mod microbus in our opinion.

Jim Sutherland
BY: Jim Sutherland
Jim Sutherland is a veteran automotive writer whose work has been published by many major print and online publications. The list includes Calgary Herald, The Truth About Cars, Red Deer Advocate, RPM Magazine, Edmonton Journal, Montreal Gazette, Windsor Star, Vancouver Province, and Post Media Wheels Section.